The concern for flooding remains across the state of Tennessee even after the rain has pushed eastwards towards the Appalachia region. Some areas have even seen rainfall totals over 7" since midnight!
Flood Alerts
Most counties in Tennessee are under Flash Flood Warnings due to the amount of rain having fallen. Between 3-5" of rain has already fallen in these locations and flash flooding is already happening. There have been numerous roadways flooding over and closed due to flooding, and life-threatening flooding in creeks in streams. 1 fatality has been confirmed due to flash flooding.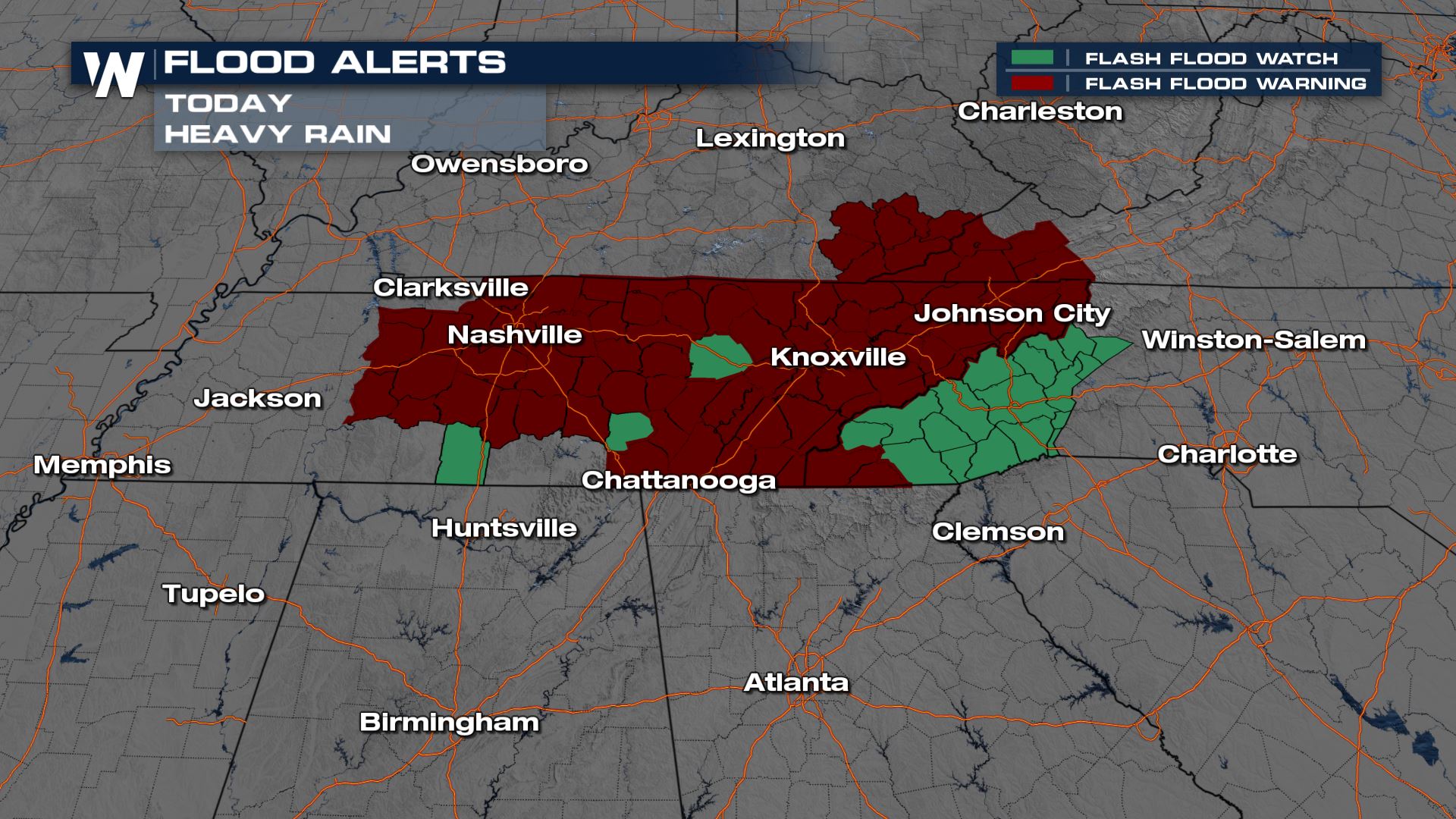 How much rain?
So far, reports just since midnight have been on the order of several inches.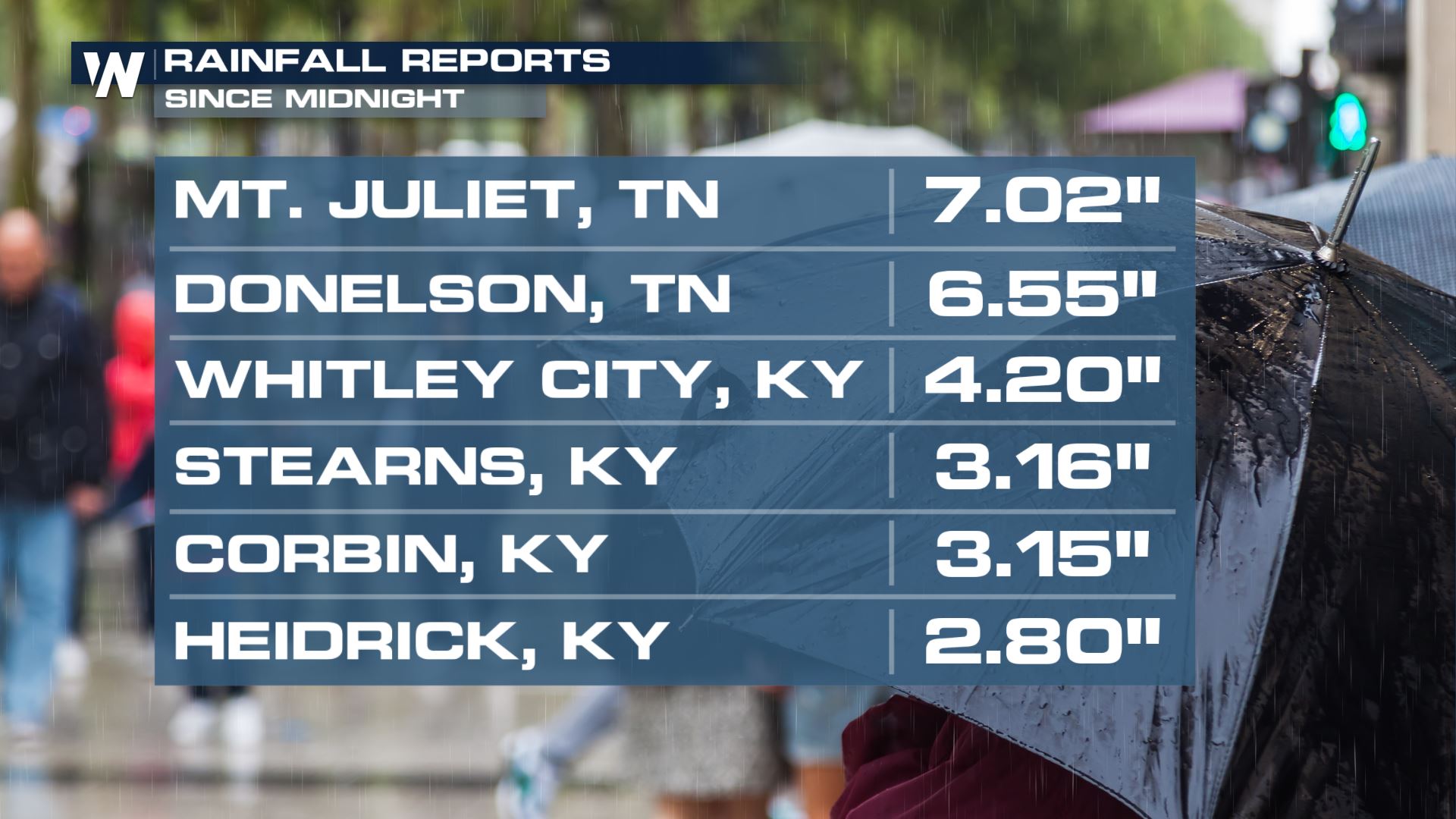 Our radar estimates show that the heaviest rain has been localized in central and eastern Tennessee as seen below: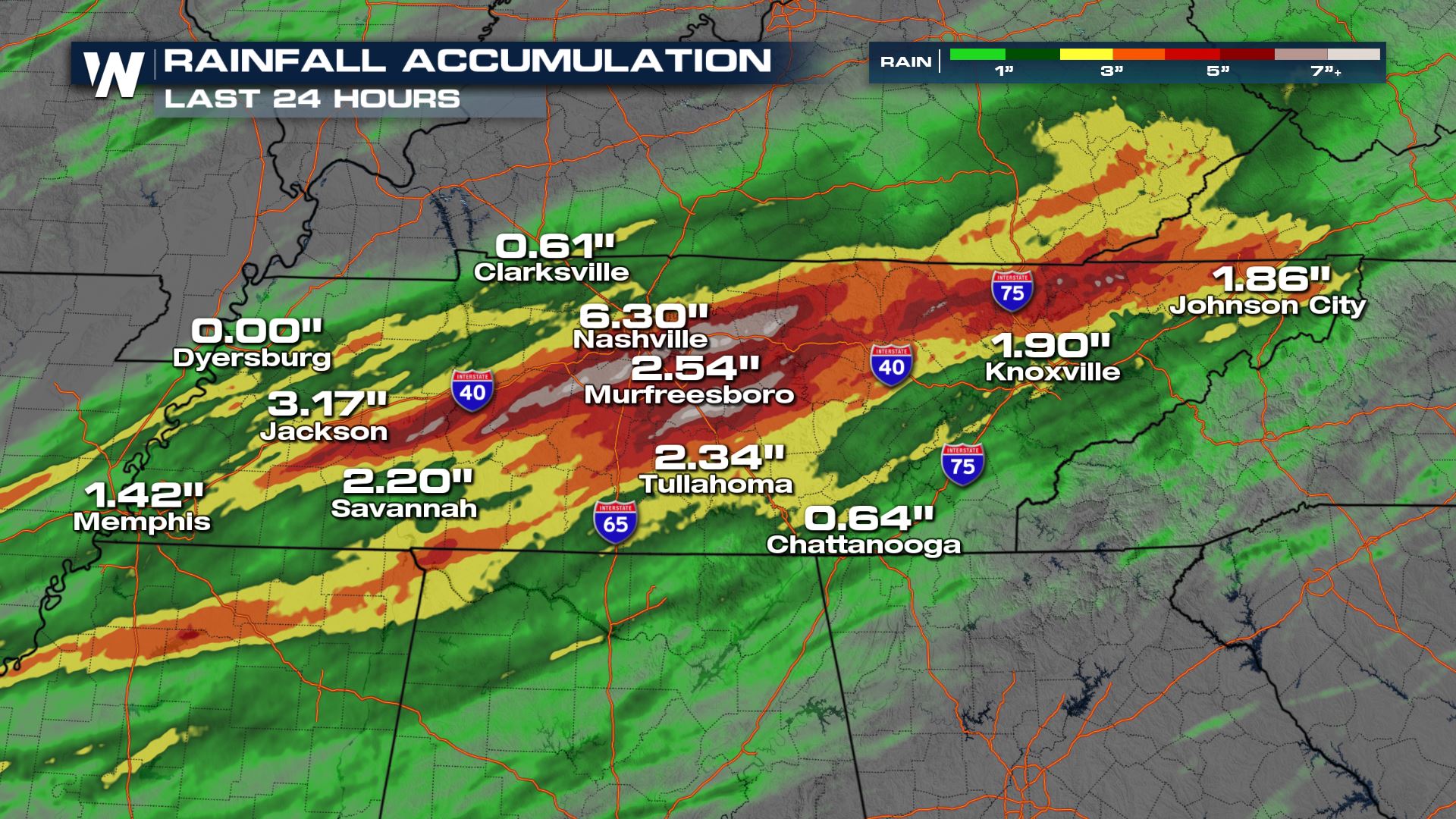 On Saturday, the National Weather Service of Nashville reported
5.75"
of rain. That makes it the largest daily rainfall total ever record in March and the 4th wettest day in Nashville history. [embed]https://twitter.com/NWSNashville/status/1376063635068493826?s=20[/embed] Other locations that broke daily records on Saturday include Memphis, TN with
3.77"
beating the old record of 2.2" in 1994 and Jackson, TN with
3.68"
beating the old record of 2.21" in 2005. As for today, Sunday, reports have accumulated to
7.01"
at the Nashville International Airport, and the rain has finally ended. With this total, this makes it the 2nd largest 2-day rainfall total Nashville has seen on record. Here's a list of those records for 2-day rainfall records:
13.57" (May 1-2, 2010)
7.01" (March 27-28, 2021)
6.68" (September 13-14, 1979)
How much more?
As for now, rainfall has ended across cities like Nashville but the risk for flooded roadways, creek, rivers and streams continues. The Weather Prediction Center has issued a slight risk for excessive rainfall across the Appalachia region and all the way up into Pennsylvania.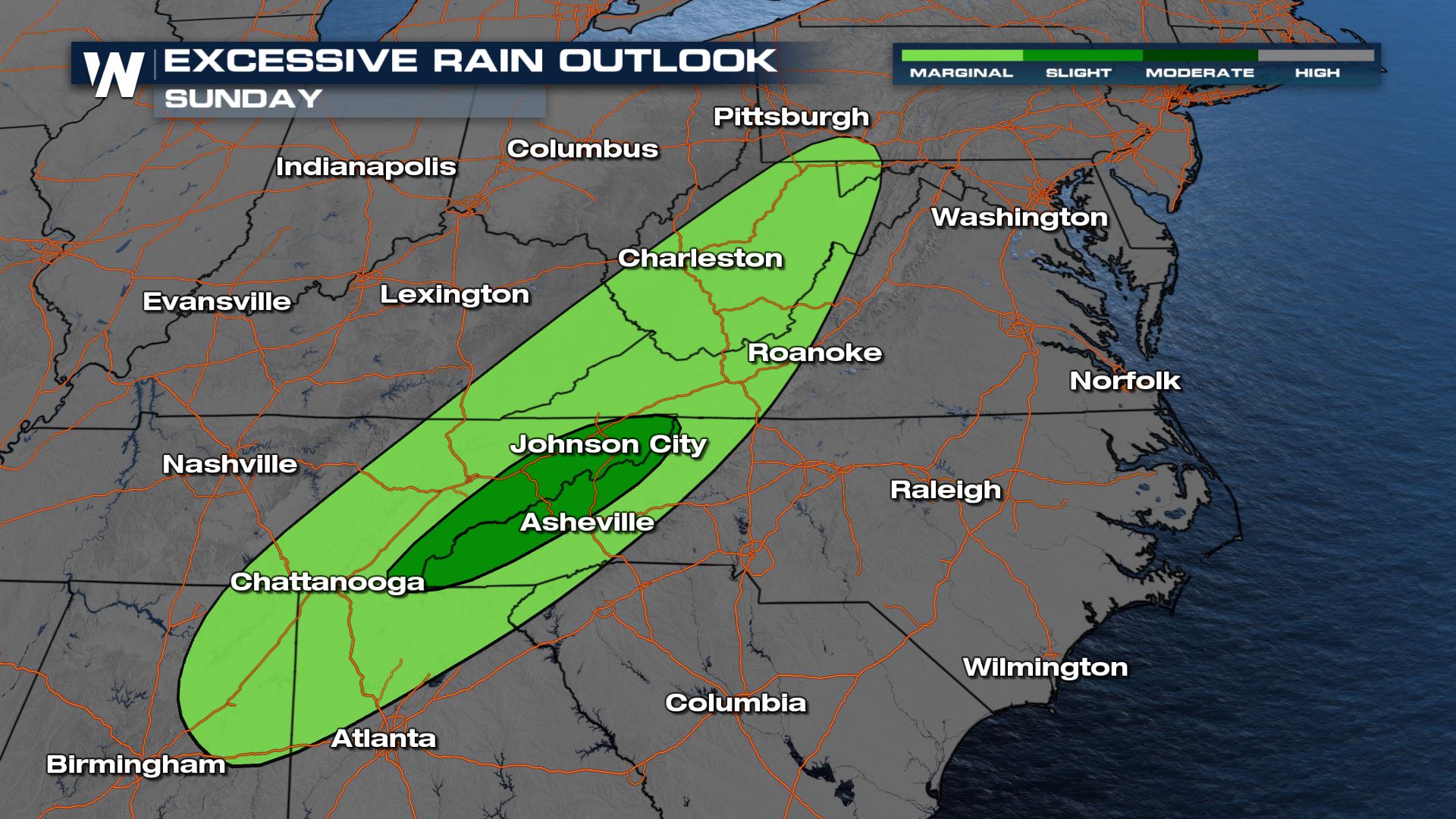 Although rainfall totals through the rest of today will not be *as* significant as the past 2 days flooding is still a concern as this system heads east.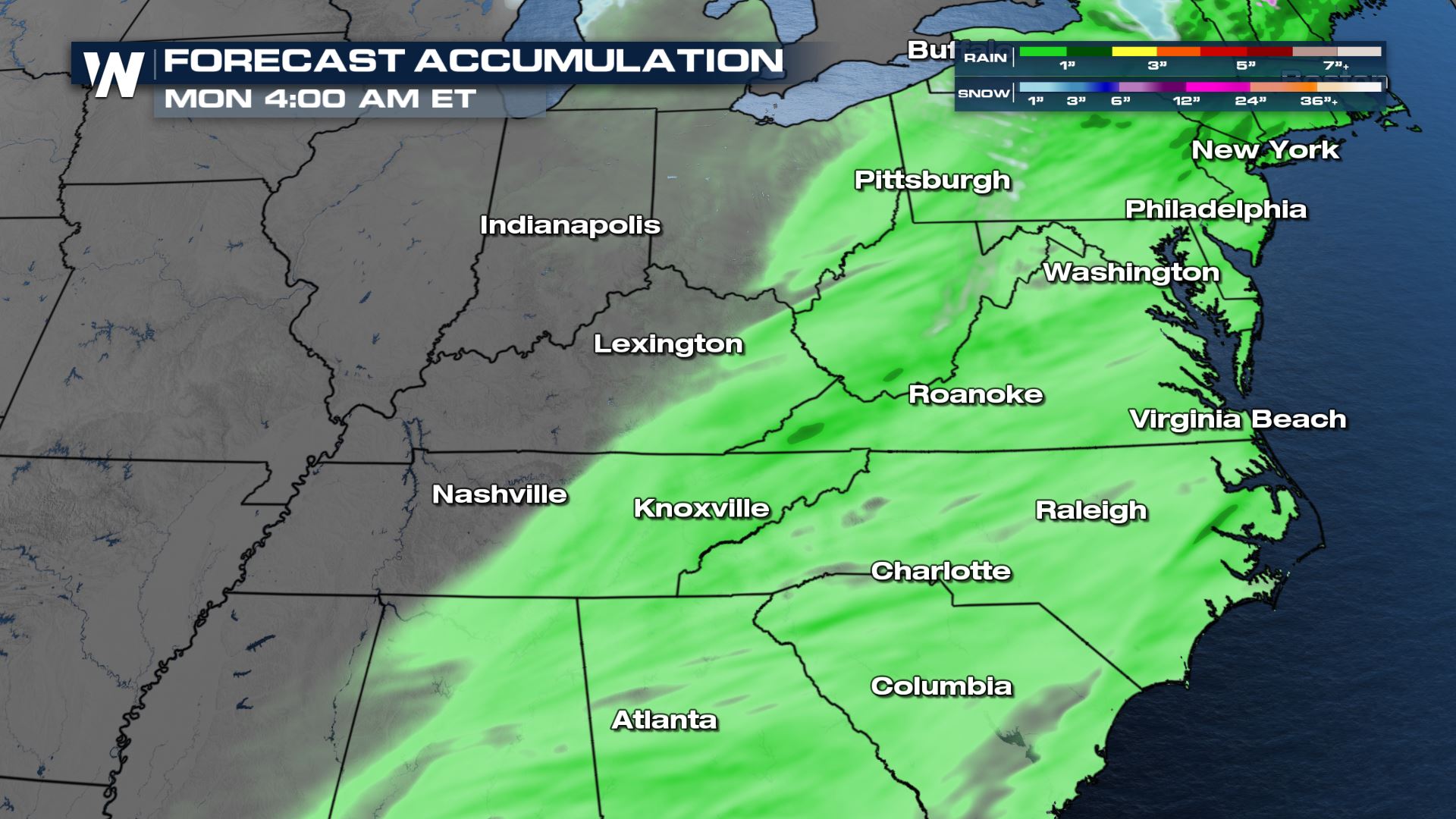 Although flooding remains an ongoing and active concern, this line of thunderstorms is forecast to track eastbound bringing a severe weather element that includes: damaging winds, tornadoes, and hail. The latest forecast on the severe weather potential can be found
here
.