A violent tornado has been confirmed in Middle Tennessee, striking during the midst of the overnight hours Monday into Tuesday.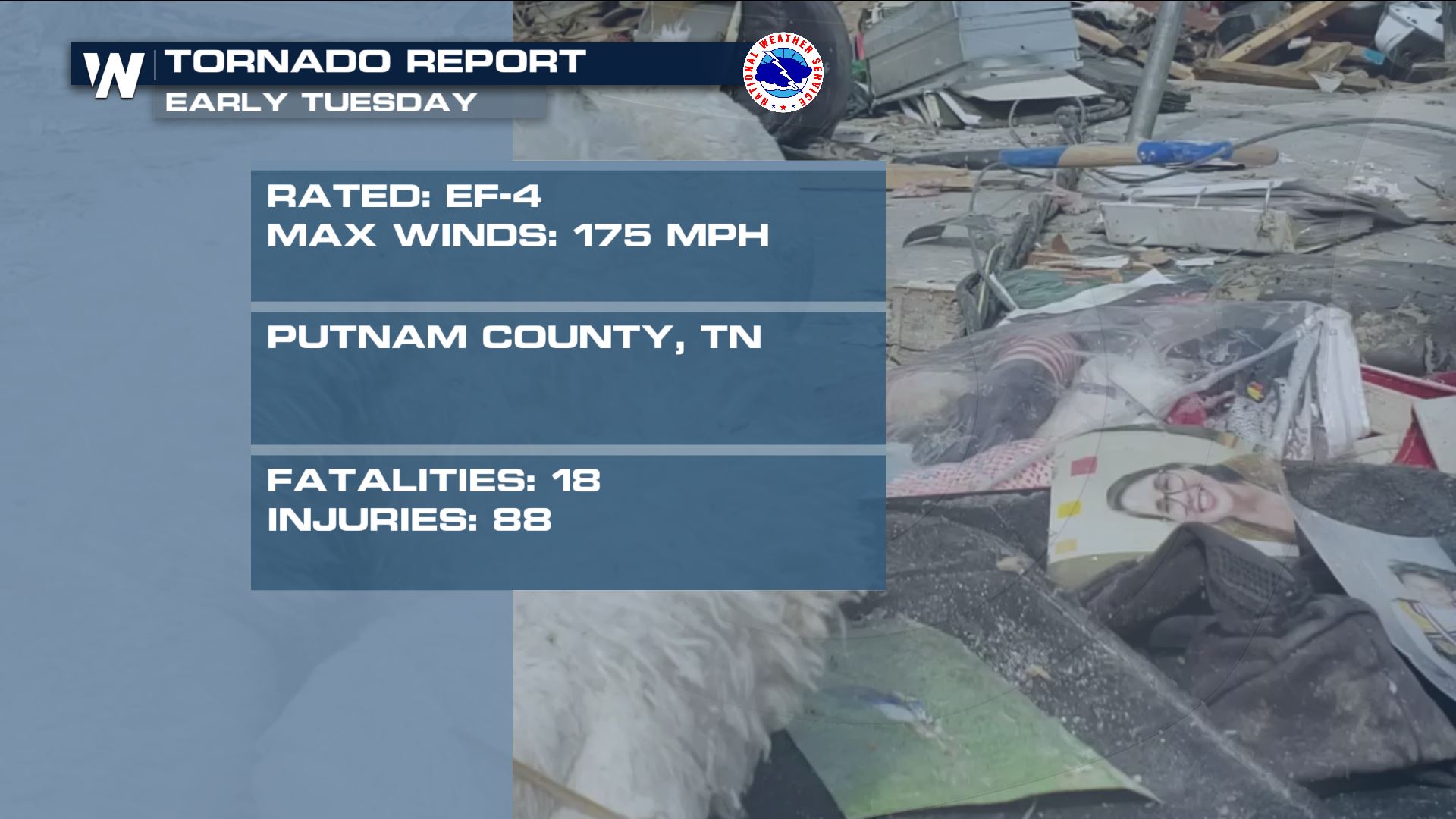 The National Weather Service in Nashville, Tennessee continues its storm survey this week. On Wednesday evening meteorologists released new findings from the Putnam County tornado that killed 18 people and injured an additional 88. Meteorologists who observed storm damage say the destruction is on par with an EF-4 tornado with maximum winds estimated to have been 175 miles per hour. This is based off the Enhanced Fujita scale. A path length and width are still yet to be determined, but the National Weather Service office says there were at least two tornadoes in Middle Tennessee overnight Monday into Tuesday. The other tornado was a long track supercell, producing a tornado for about 50 miles.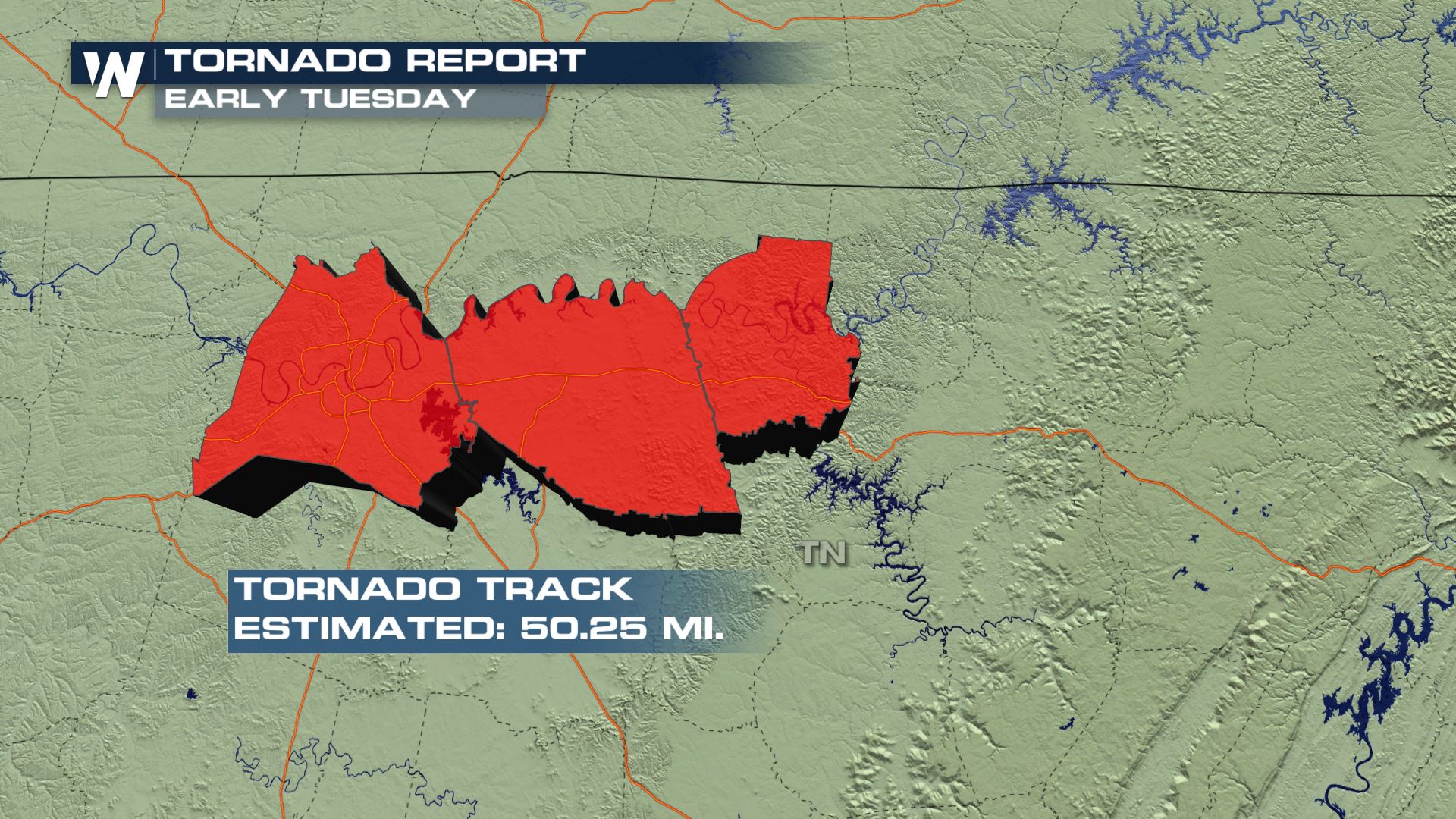 The counties shaded in red (above) include Davidson, Wilson, and Smith which had tornado damage from Monday night's storm. The far left county (Davidson) is where Nashville sits and where the tornado is believed to have begun shortly after midnight local time.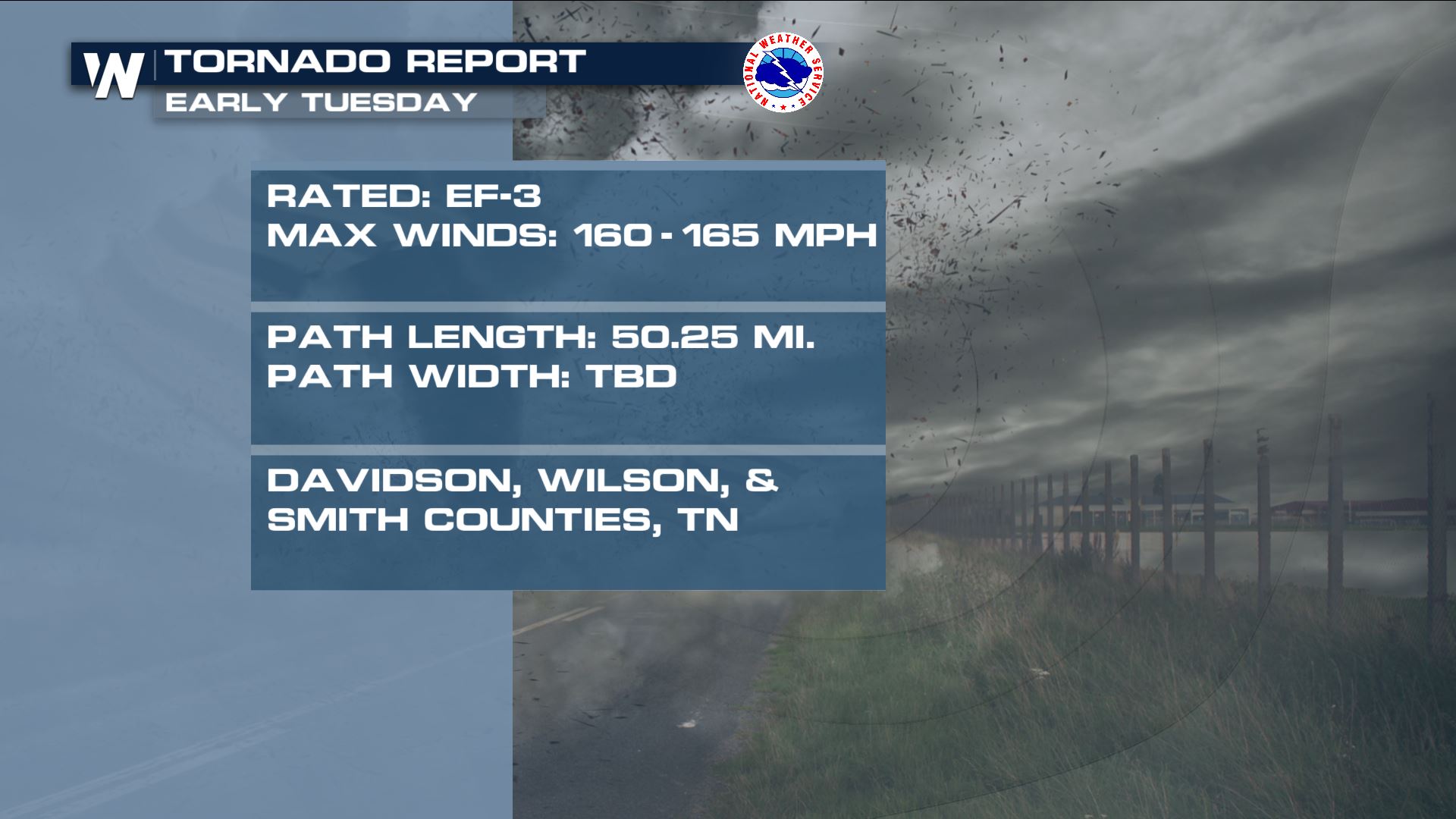 The National Weather Service concluded the tornado that hit these three counties had maximum winds between 160-165 miles per hour and an EF-3 strength. This is not Tennessee's longest tornado, based on this information, but is *one* of the longest in state history. This is an ever-changing story as meteorologists continue to conduct storm surveys. Stay with us at WeatherNation for more updates.