A storm is on the way for the south central U.S., and the timing brings snow and rain to the region on Thanksgiving!  The storm is developing off the coast of Baja California.  By Tuesday night, Pacific moisture will be approaching the Baja, including Cabo San Lucas.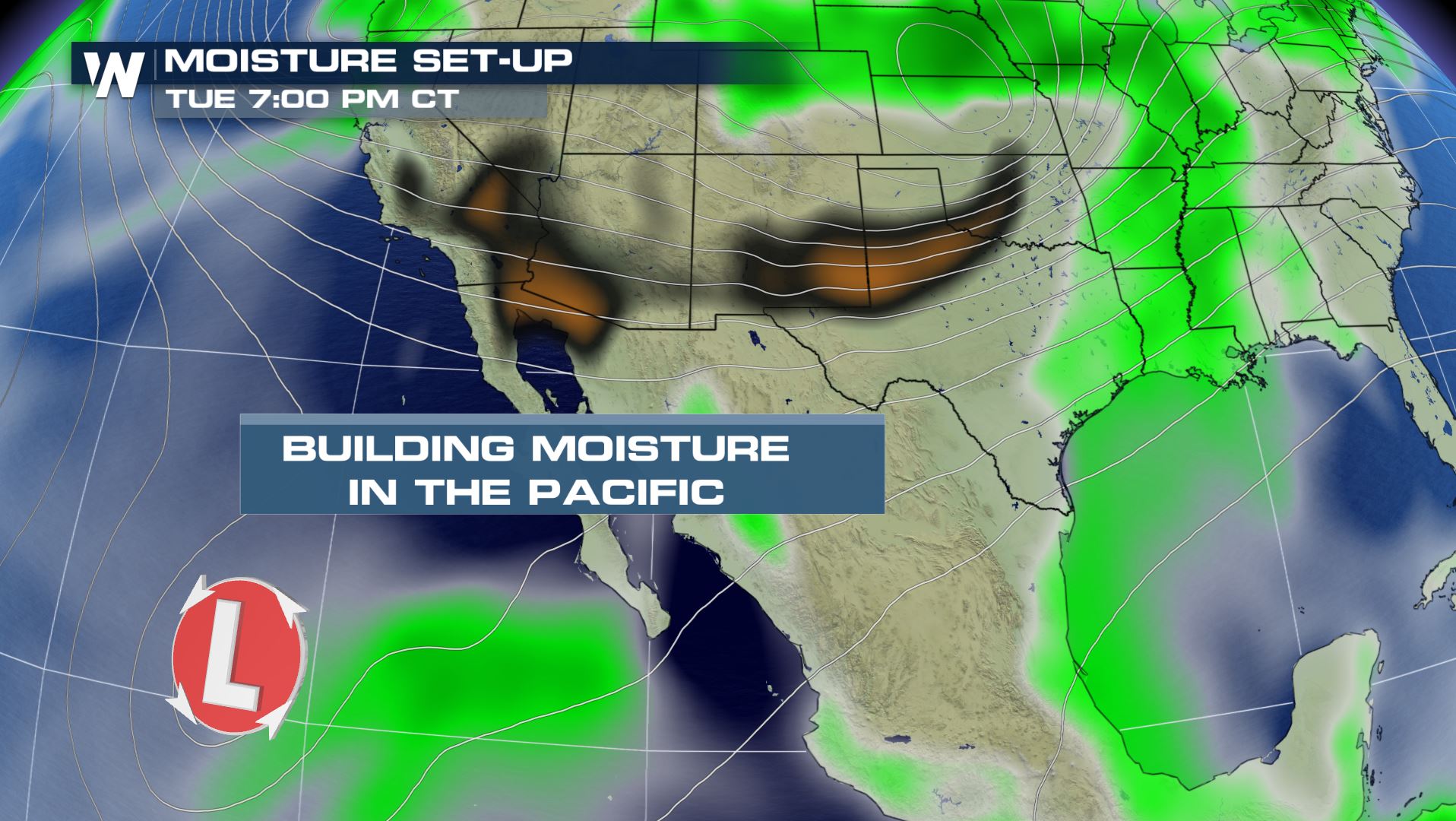 The Pacific moisture will continue to push northeastward during Wednesday.  But early Thursday morning, New Mexico, Texas, Oklahoma, and Kansas will have snow and rain to kick-off Thanksgiving.  But who will see rain?  And who will see snow?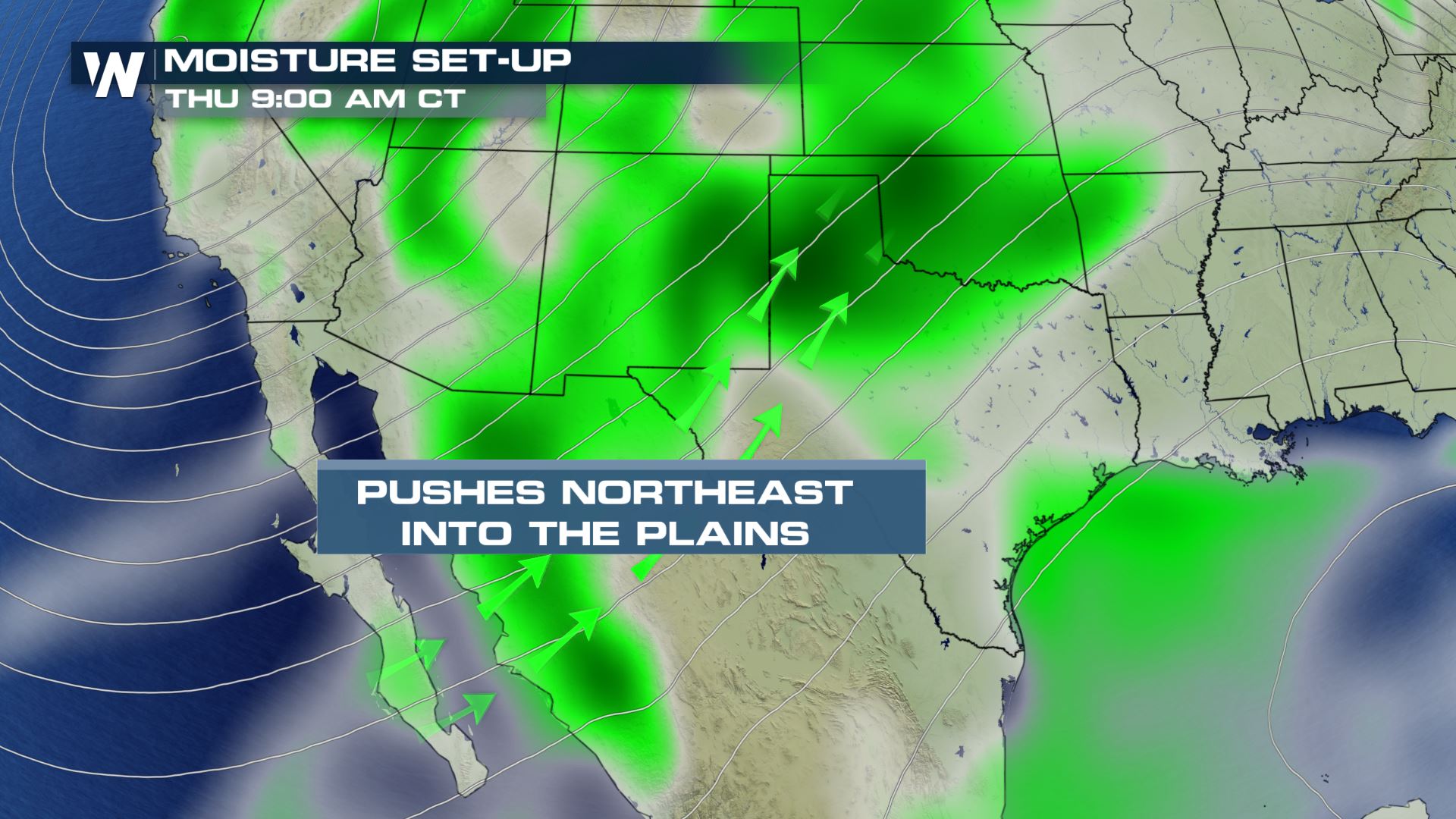 Wednesday night, light snow will move over eastern New Mexico and northern Texas.  The vast majority of moisture at that point will be rain.  Oklahoma City, Wichita Falls, Midland, El Paso, and La Cruces will all potentially see soaking showers.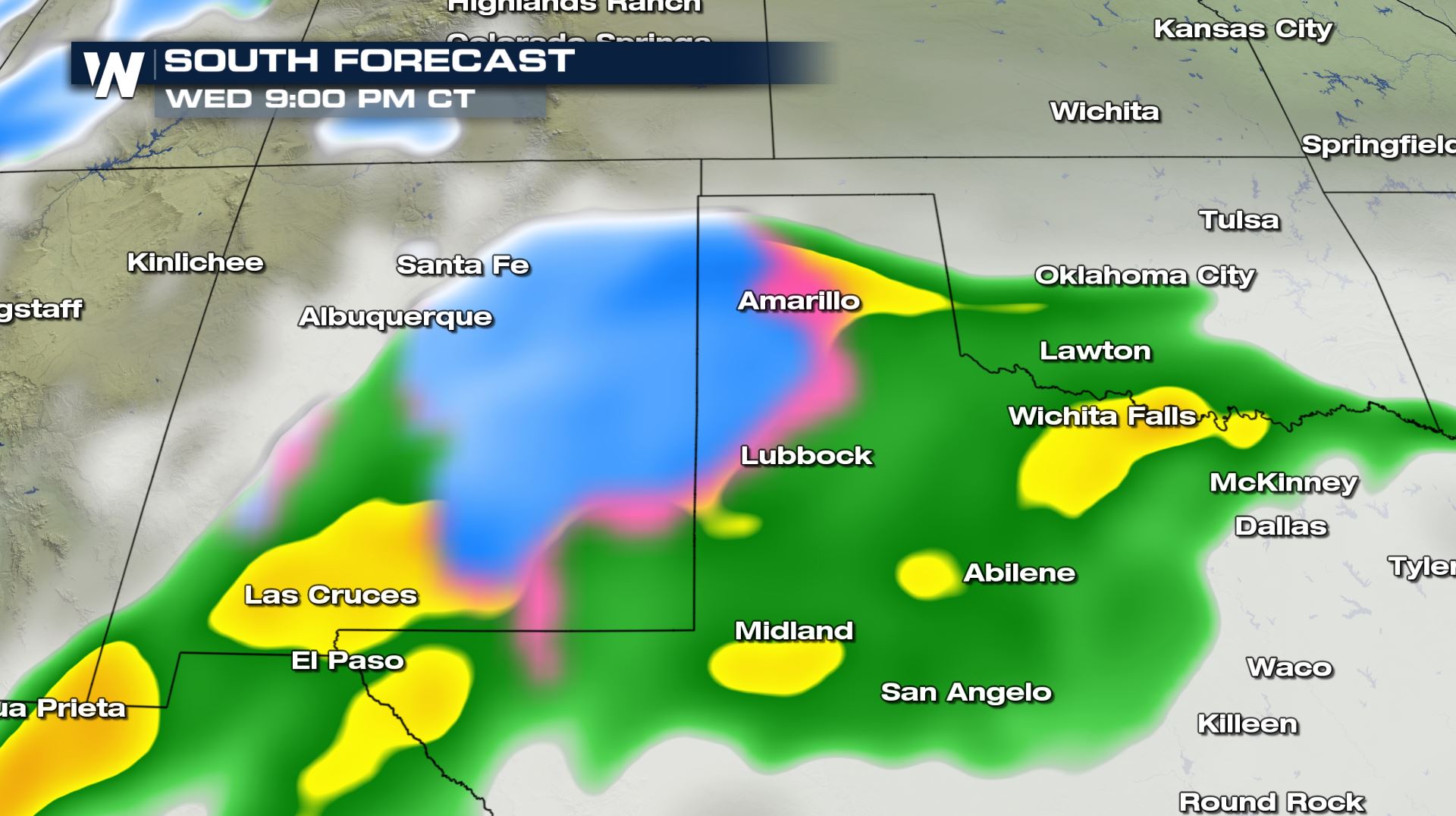 Things will change a bit on Thanksgiving morning.  Snow will move northward into Kansas and Nebraska.  Much of this snow will be very light, and accumulations will be low.  Rain will continue across Oklahoma, and could be moderately heavy at times in Tulsa and Oklahoma City.  Dallas and Fort Worth could also see rain, along with northern Arkansas.
By Thursday afternoon, most of the precipitation will have moved into Missouri and western Kentucky and Tennessee.  Light snow is possible in northern Missouri, including Kansas City.  Rain will be possible in St. Louis, Nashville, Memphis, and northern Arkansas.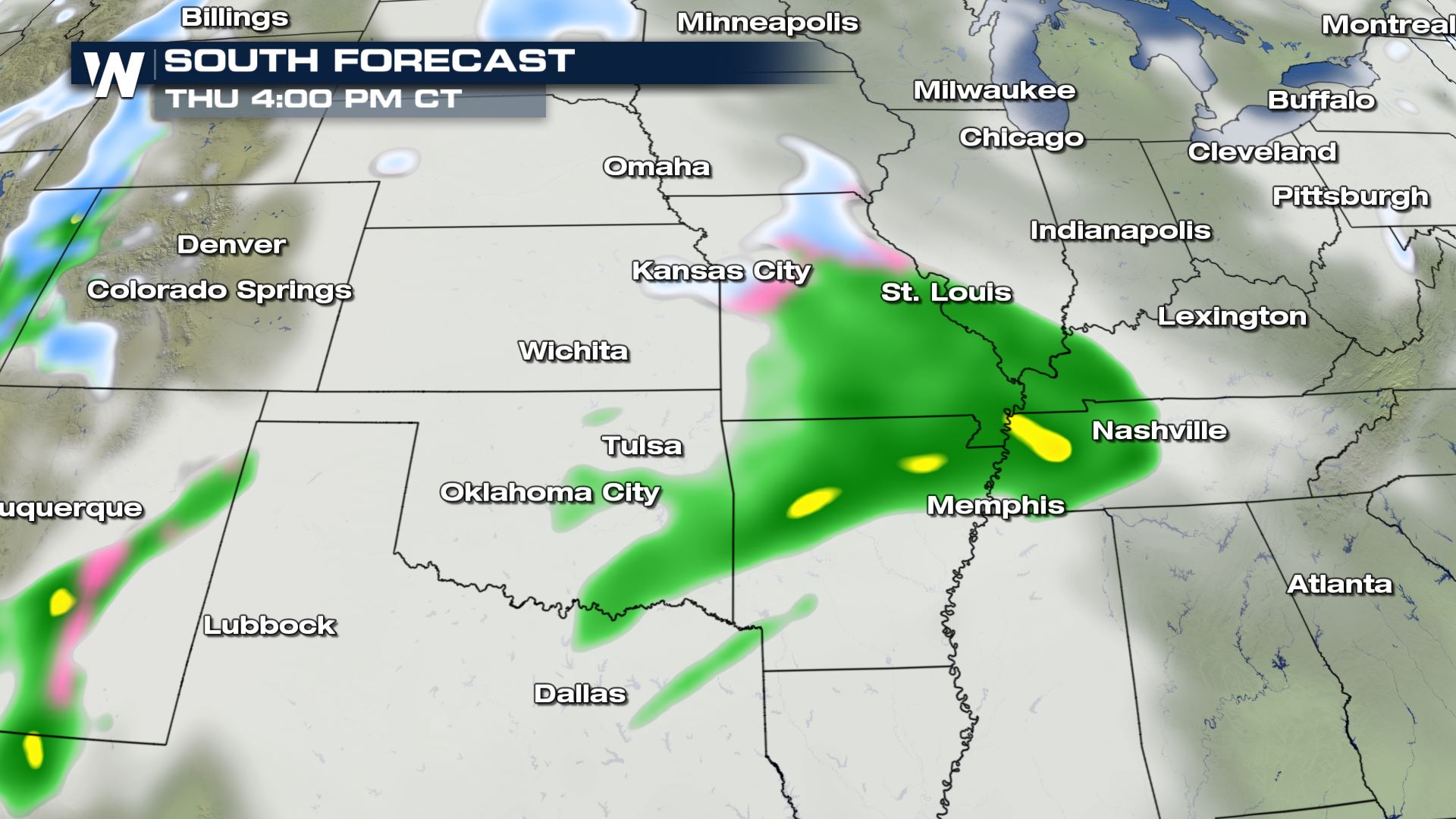 Some towns will be right on the rain/snow line.  Amarillo falls into that category, and could see a winter mix Wednesday night into Thanksgiving morning.  Very little snow or ice accumulation is expected.