It's hard to believe it's that time of year already - the holidays are upon us!  As it always seems to be with holiday travels, there will be a few weather bumps in the road.  Here's a look at the travel forecasts through the weekend. For more travel information and useful web links, be sure to scroll to the end of this article.
THURSDAY, NOVEMBER 22:  THANKSGIVING
More windy, wet, and wintry weather is in the forecast for the West.  Rainfall will wind down in the western Gulf of Mexico with some rain still possible in Florida.  Near record cold temperatures and a few snow showers will keep things wintry in the Northeast.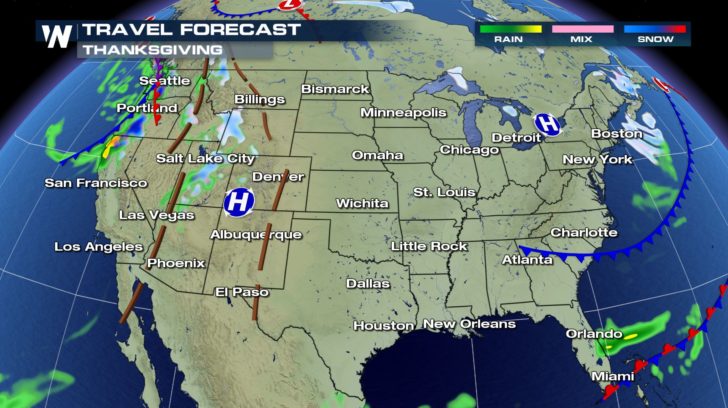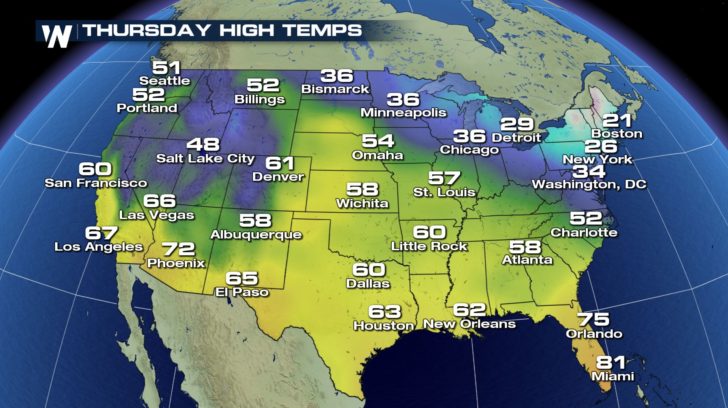 FRIDAY, NOVEMBER 23:  BLACK FRIDAY
While California and the Northwest remain soaked, scattered rain showers will enter the forecast for the Mississippi River Valley.  Chilly temperatures will be a concern for shoppers, especially in New England.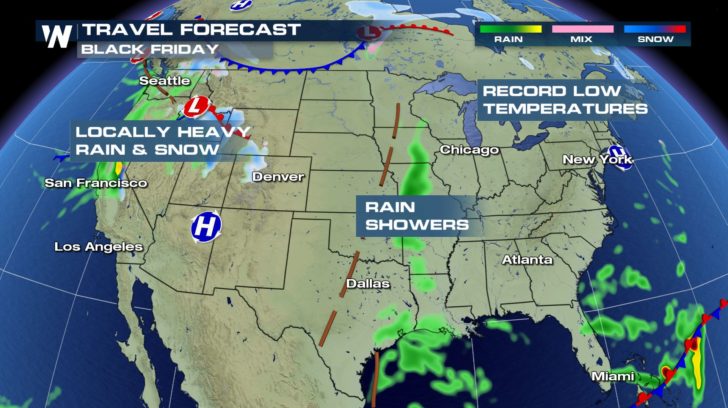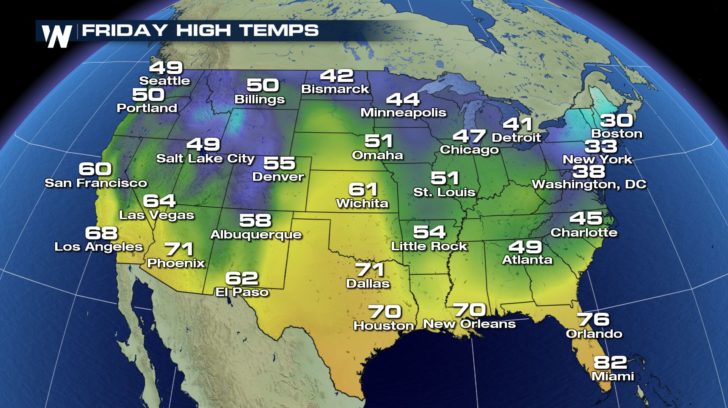 THE WEEKEND, NOVEMBER 24 - 25
Temperatures will be relatively mild ahead of the next coast-to-coast storm system that will bring wind, rain, and snow from the Rocky Mountains to the Midwest.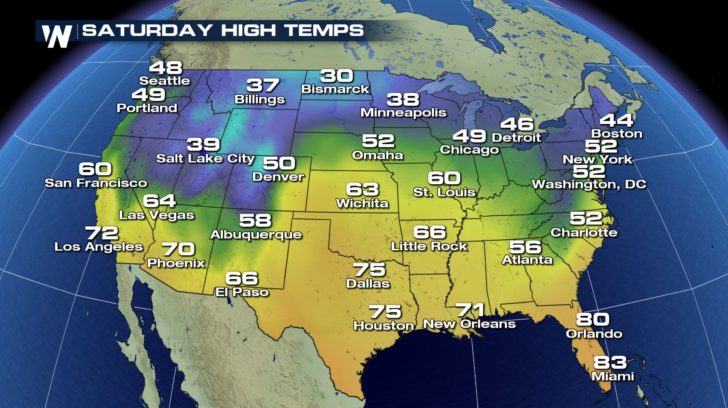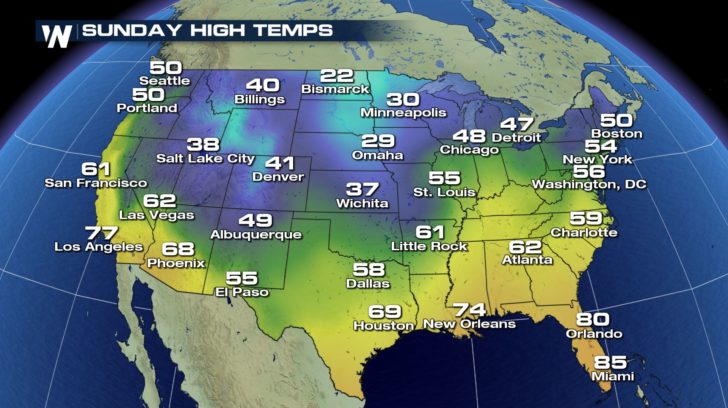 Here at
WeatherNation
, we've got you covered with the forecast!  But if you're looking for more travel-related information, click on these helpful web links.
AIR TRAVEL
FlightAware Airport Delays
FlightAware Misery Map
John F. Kennedy International Airport
in New York City
LaGuardia International Airport
in New York City
Hartsfield - Jackson Atlanta International Airport
in Georgia
O'Hare International Airport
in Chicago
Dallas - Fort Worth International Airport
in Texas
Denver International Airport
in Colorado
Los Angeles International Airport
in California
Seattle - Tacoma International Airport
in Washington
TRAIN TRAVEL
Amtrak
ROAD TRAVEL
U.S. Department of Transportation
(links to traffic information for each state)
BOAT TRAVEL
New York Waterways
Washington State Ferries
WeatherNation wishes you and your loved ones a happy Thanksgiving and a safe holiday season.