We're still keeping our eye on the Eastern Pacific which continues to be very active!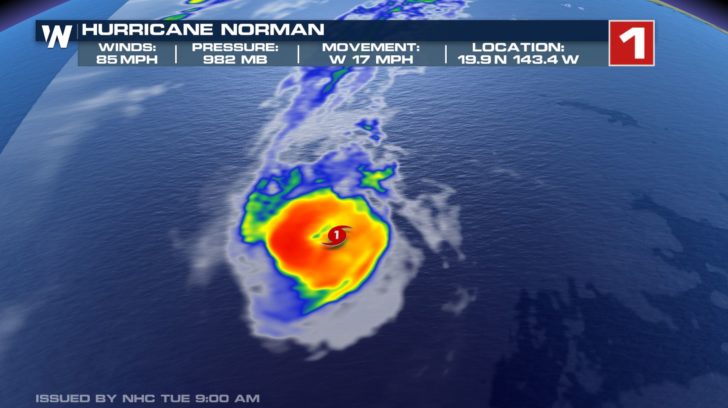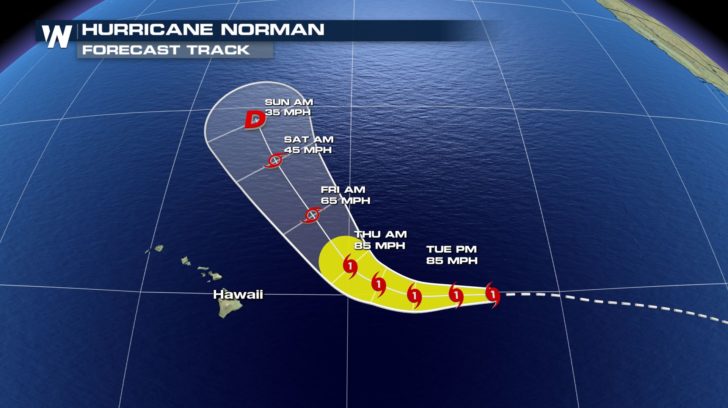 Hurricane Norman is continuing on its west track until Thursday night where it will start to curve northwest. Currently, sustained winds are at 85 mph, and Norman will stay a category 1 hurricane until about Thursday night. Although Norman is not looking to make direct impact with the Hawaiian islands, it could still bring some rain and rough seas to Hawaii.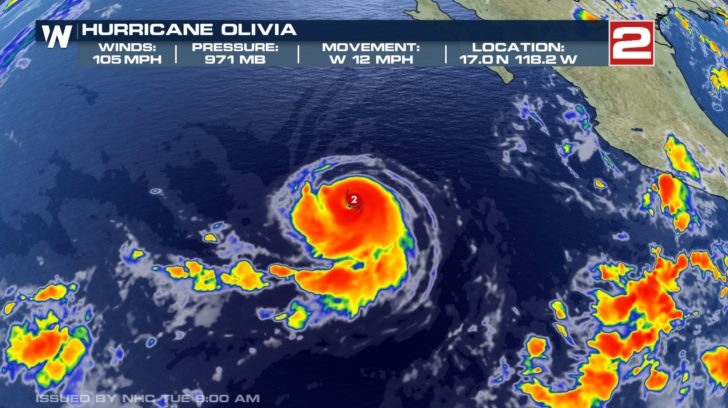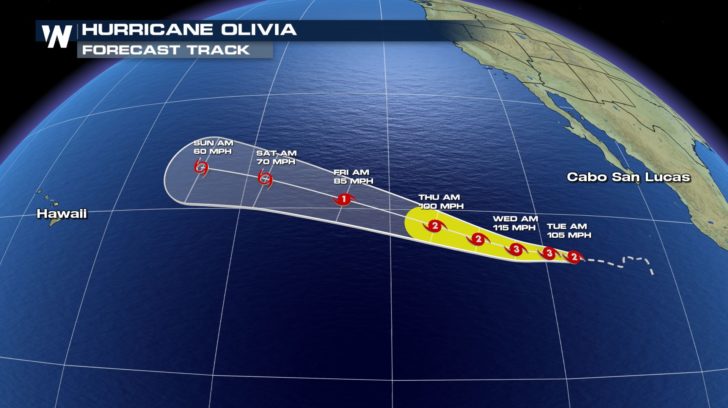 Olivia has now been upgraded to a category 2 hurricane. Sustained winds are around 105 mph, and Olivia is looking to strengthen more by tonight. It will continue on its west track over the next five days and could possibly have some impacts on Hawaii, but it still is a little too early to say.
WeatherNation
will continue to update you on the Eastern Pacific throughout the rest of the week!