Several inches of snow is on the way for portions of the Midwest United States Sunday. A stripe of six inches plus will be likely across a few states too.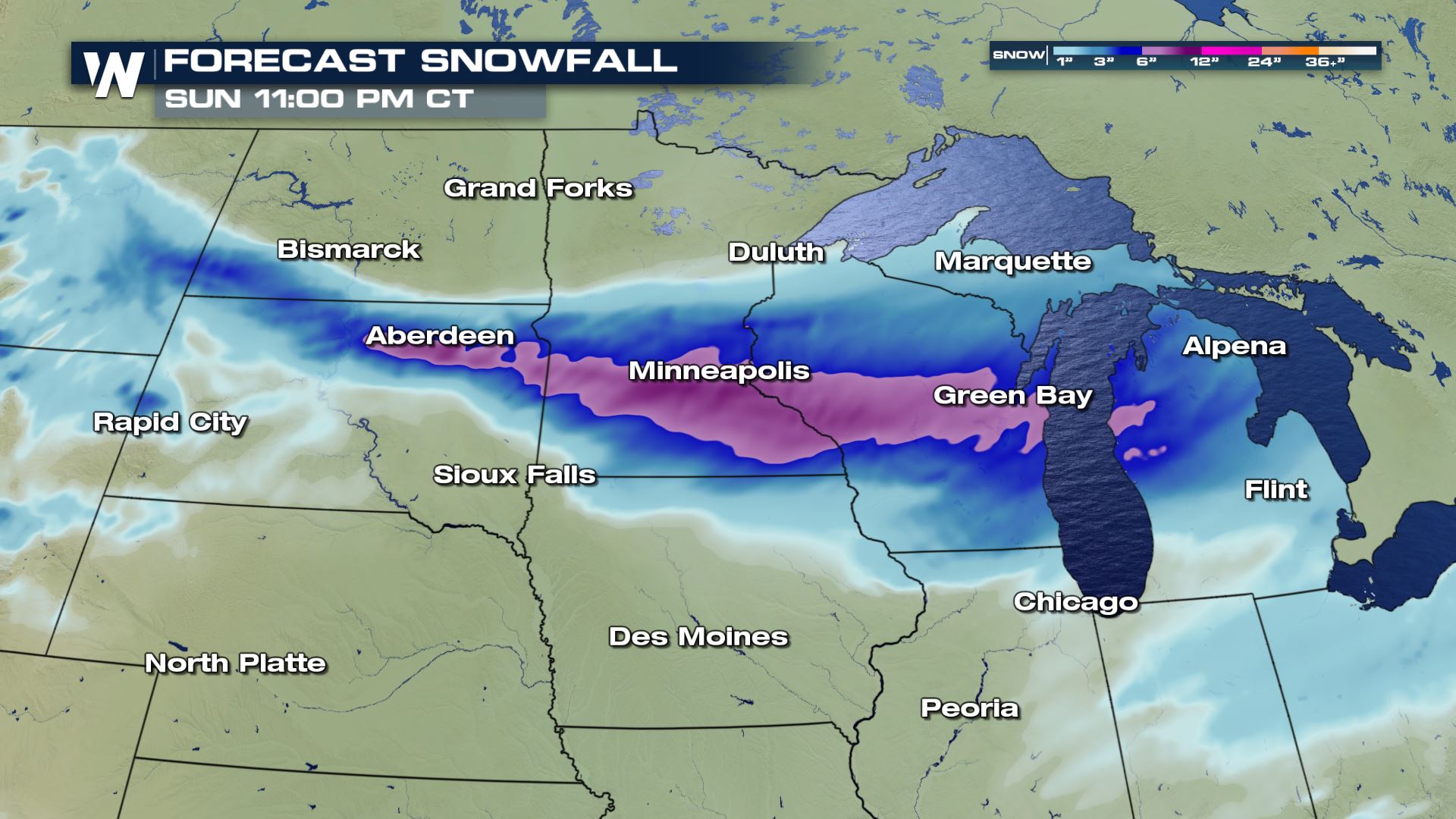 This all begins early Sunday morning and by dawn, many areas will have already seen fresh snowfall accumulate on the ground.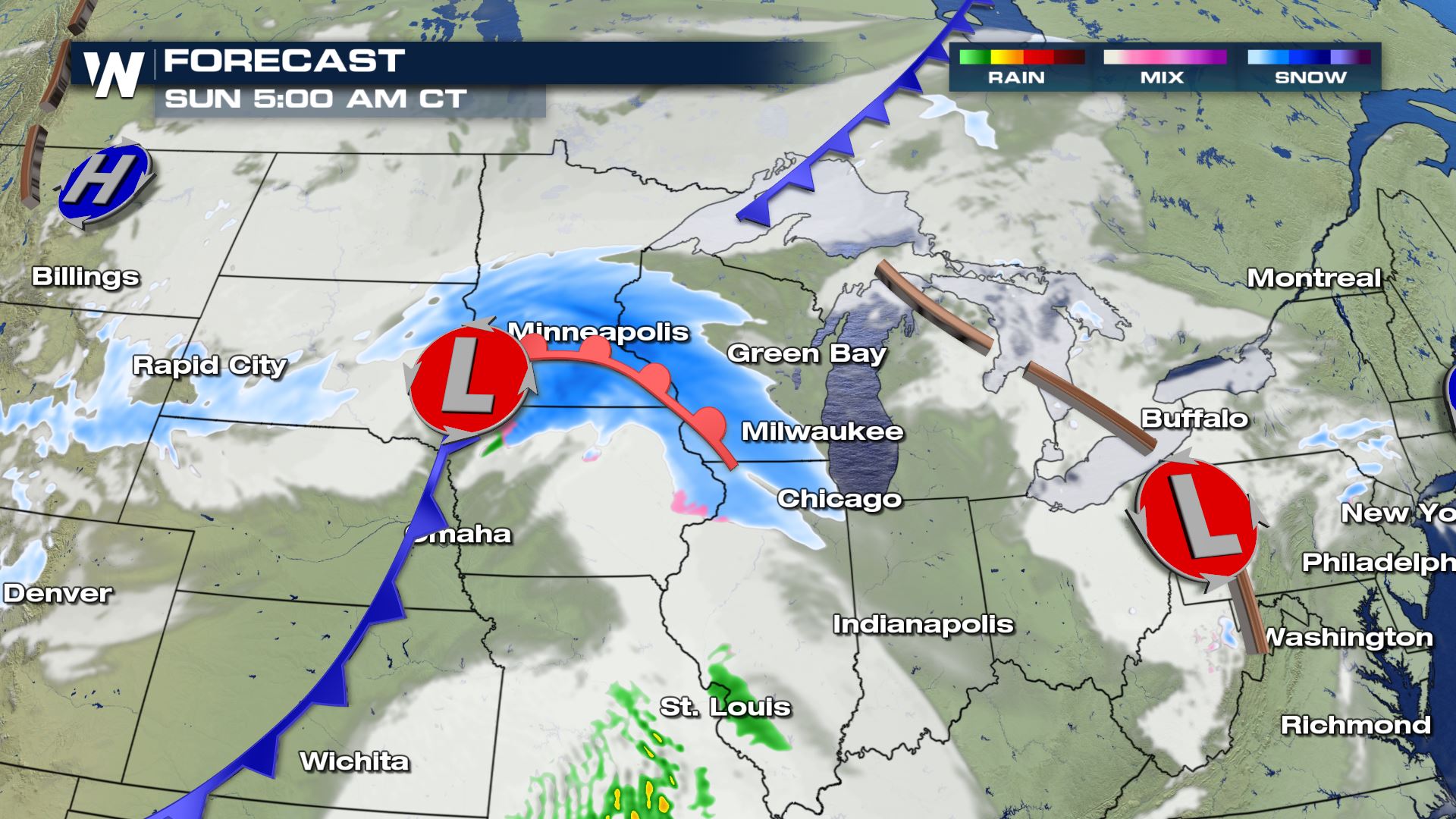 The low pressure area associated with this snowfall will trek east near Interstate 80 and whip up the wind, while bringing snowfall to the Great Lakes later in the day on Sunday.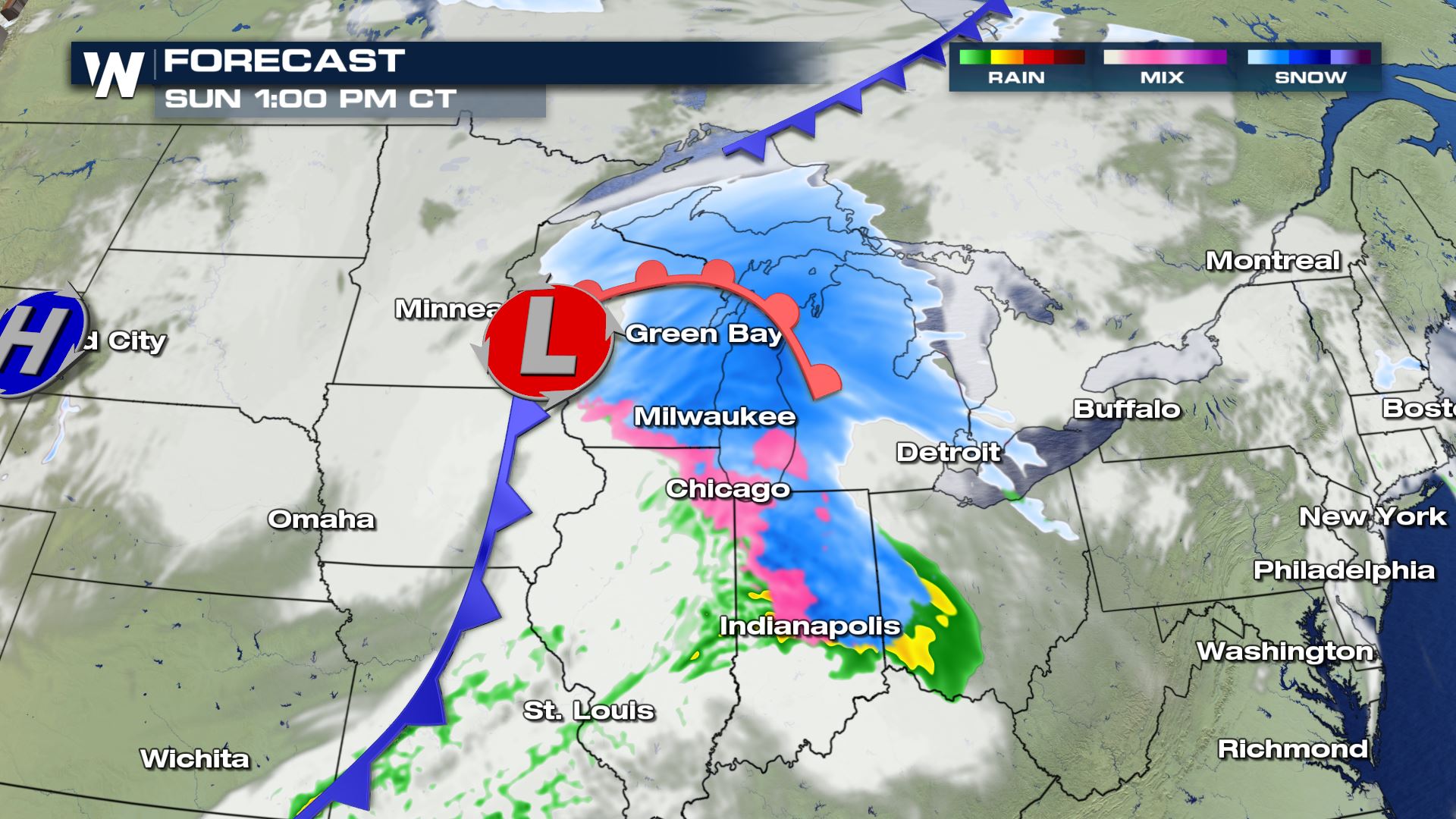 The low pressure area will depart the Great Lakes region by Sunday night, with one more stop in the Northeast for Monday morning's commute.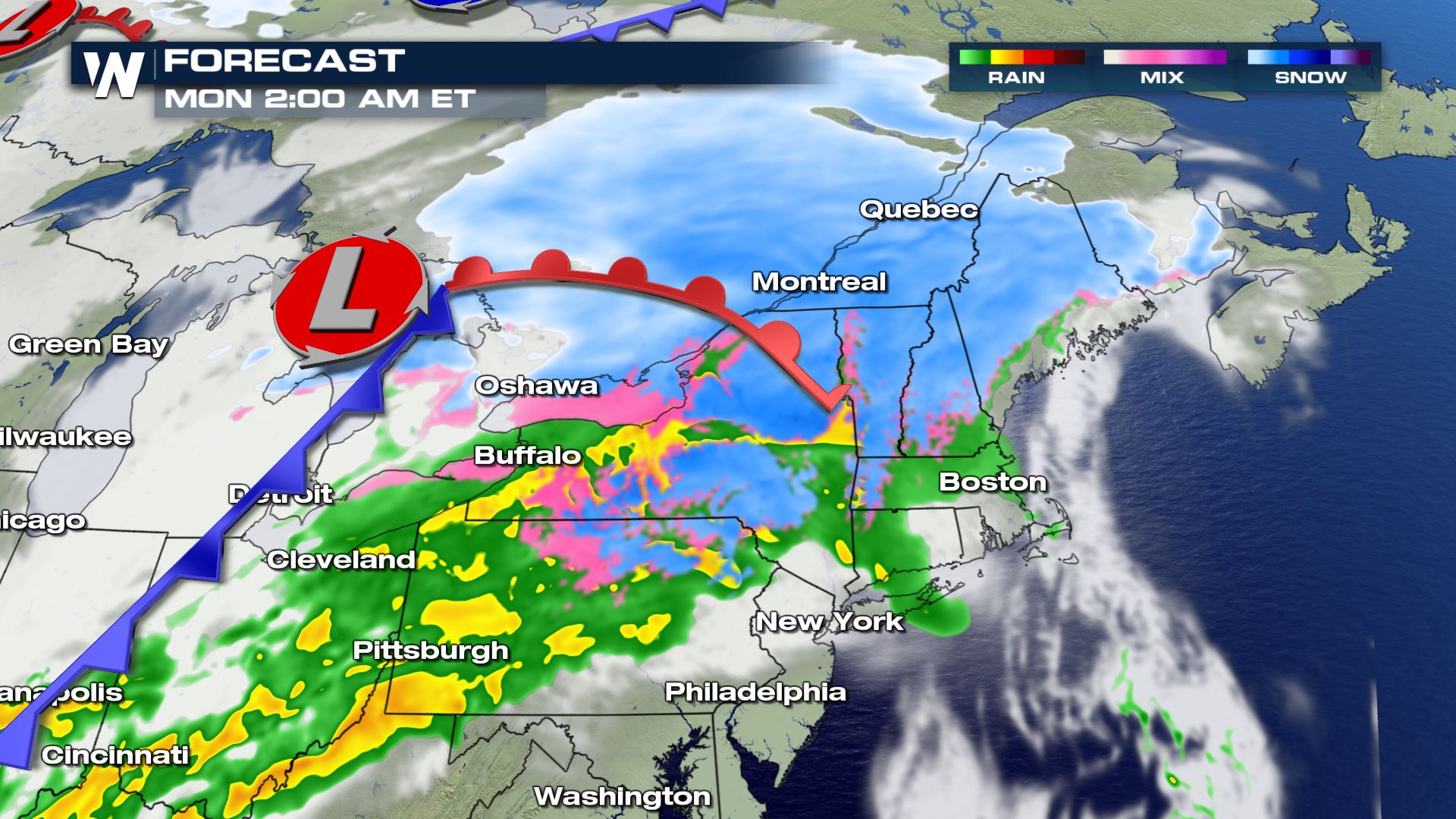 Here are various city-by-city details regarding the winter storm.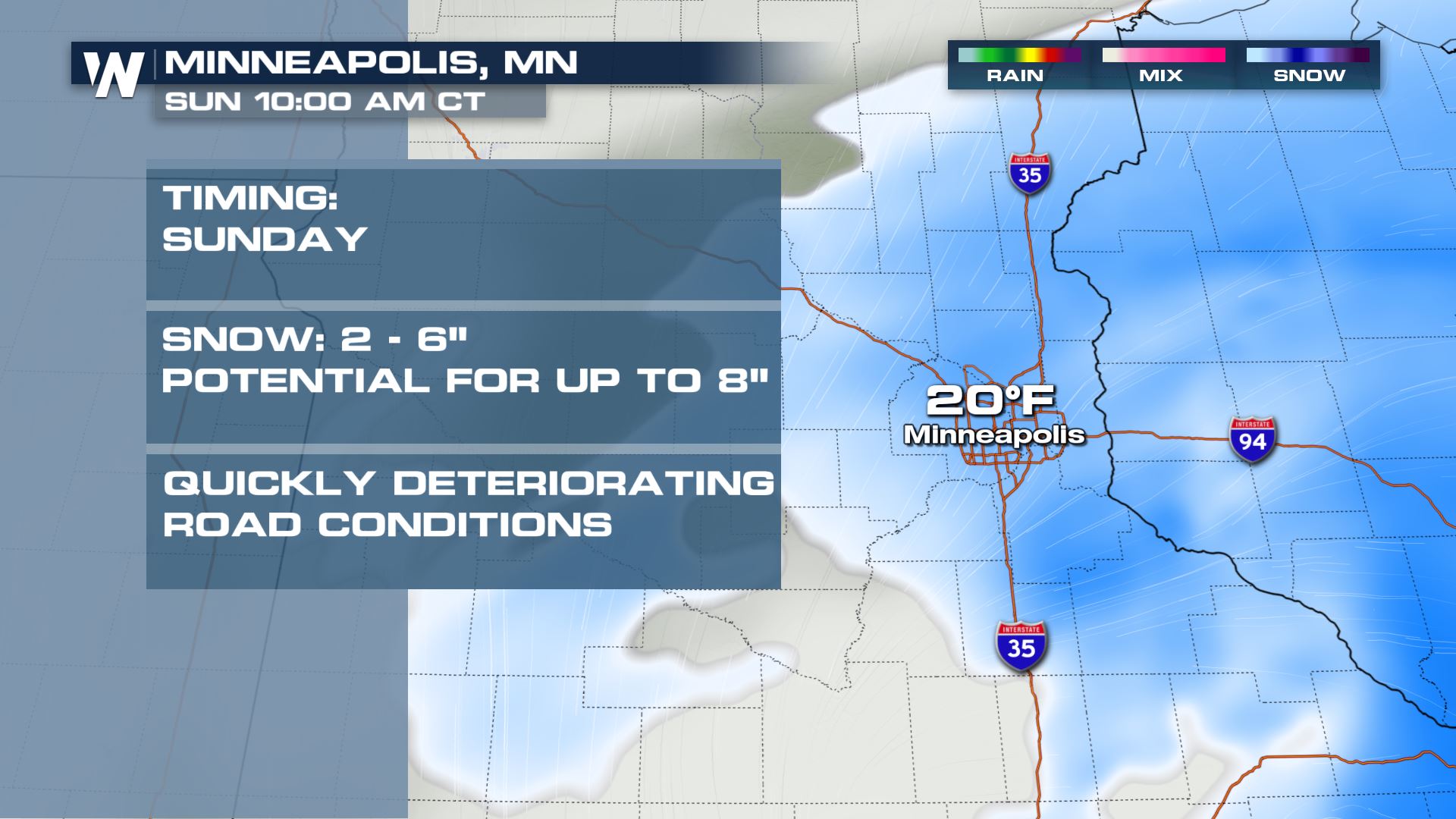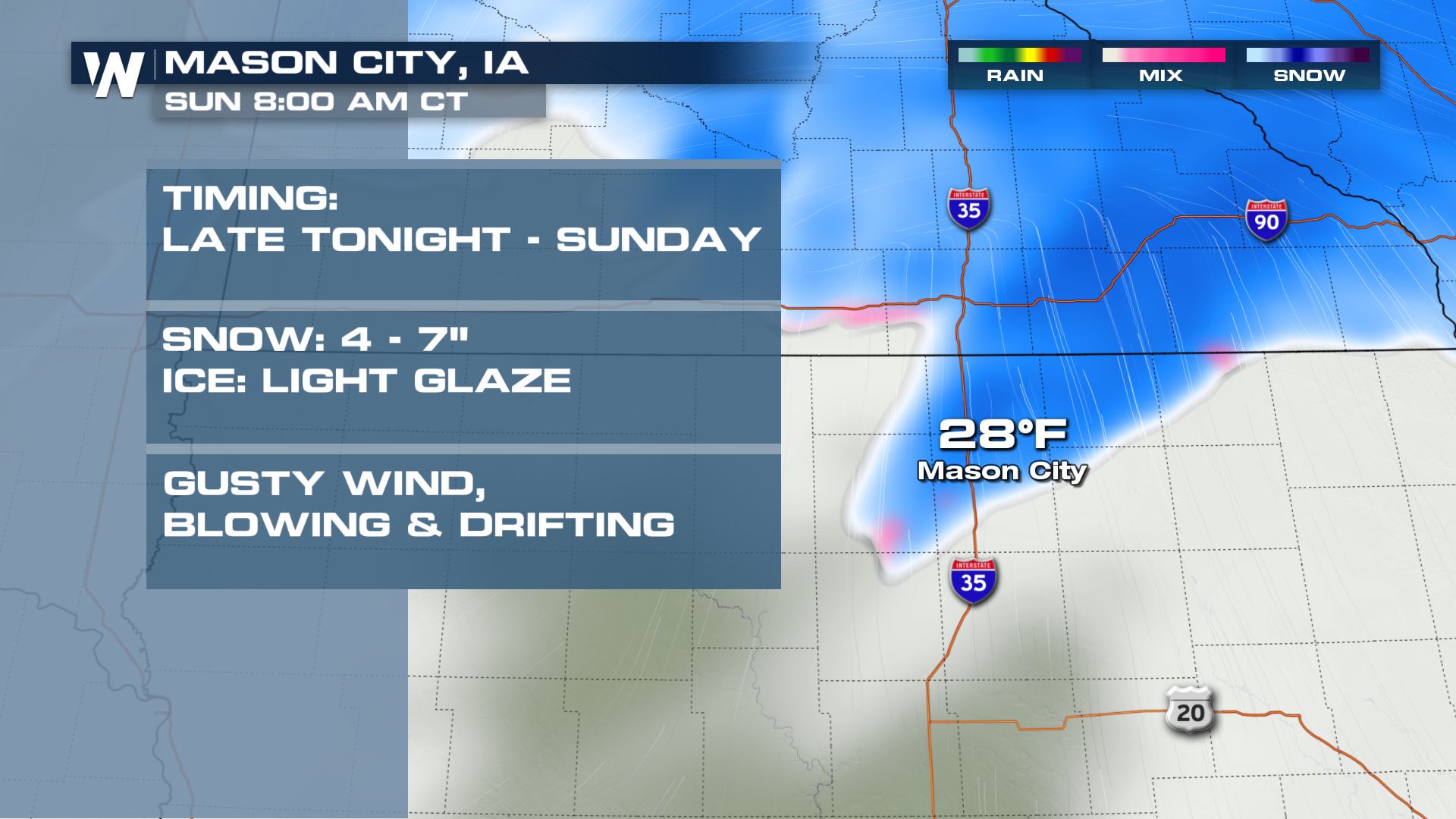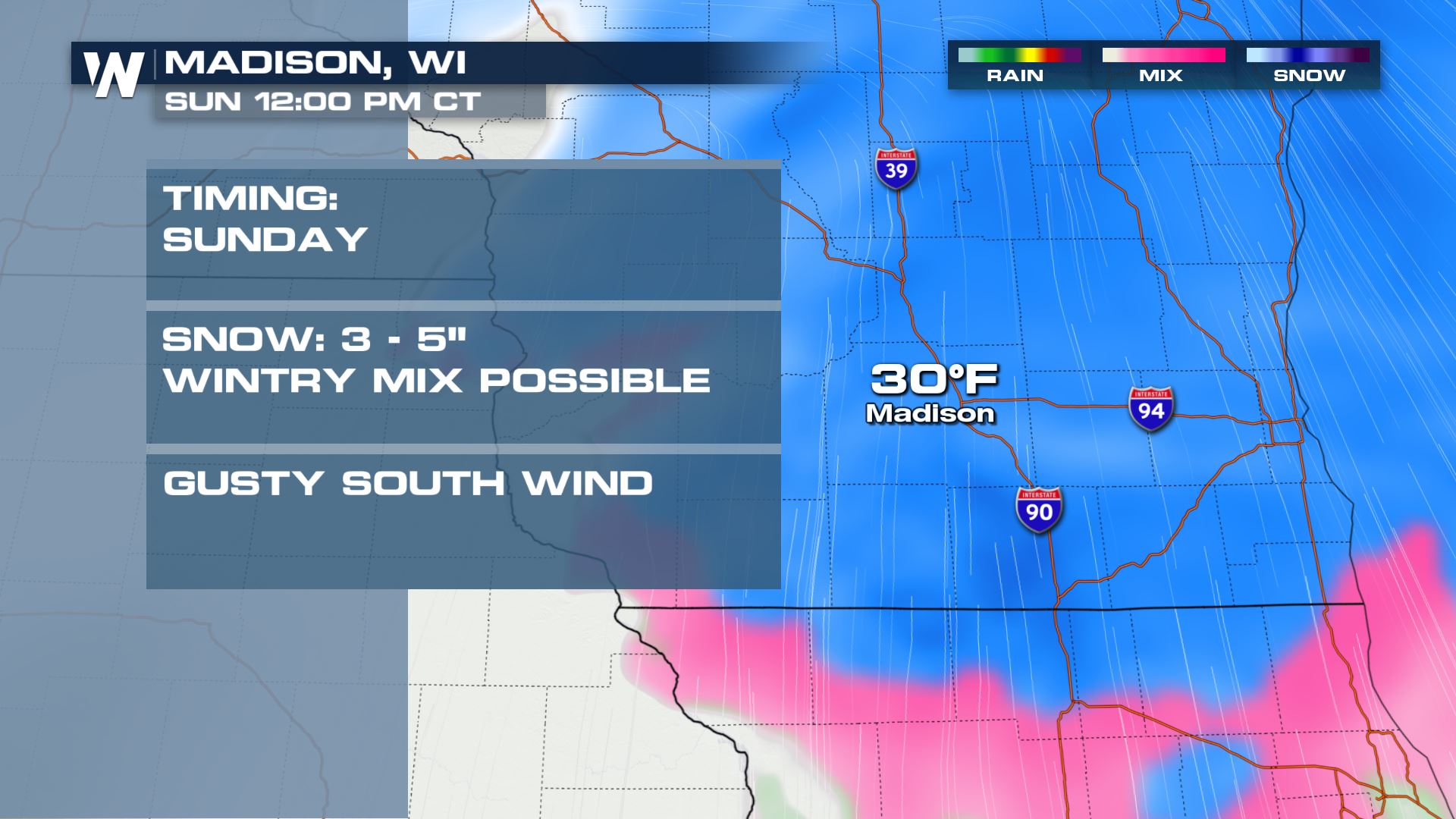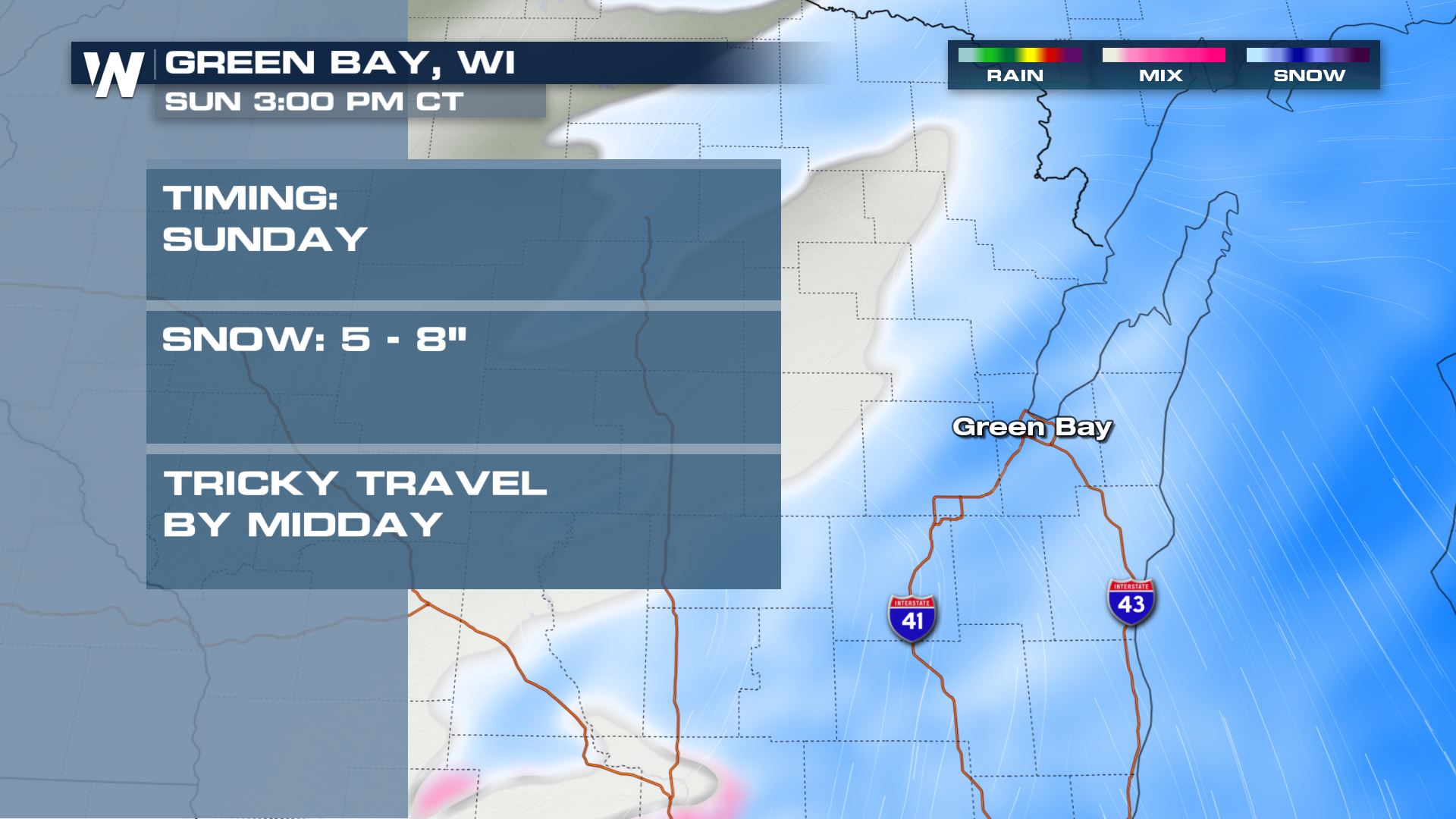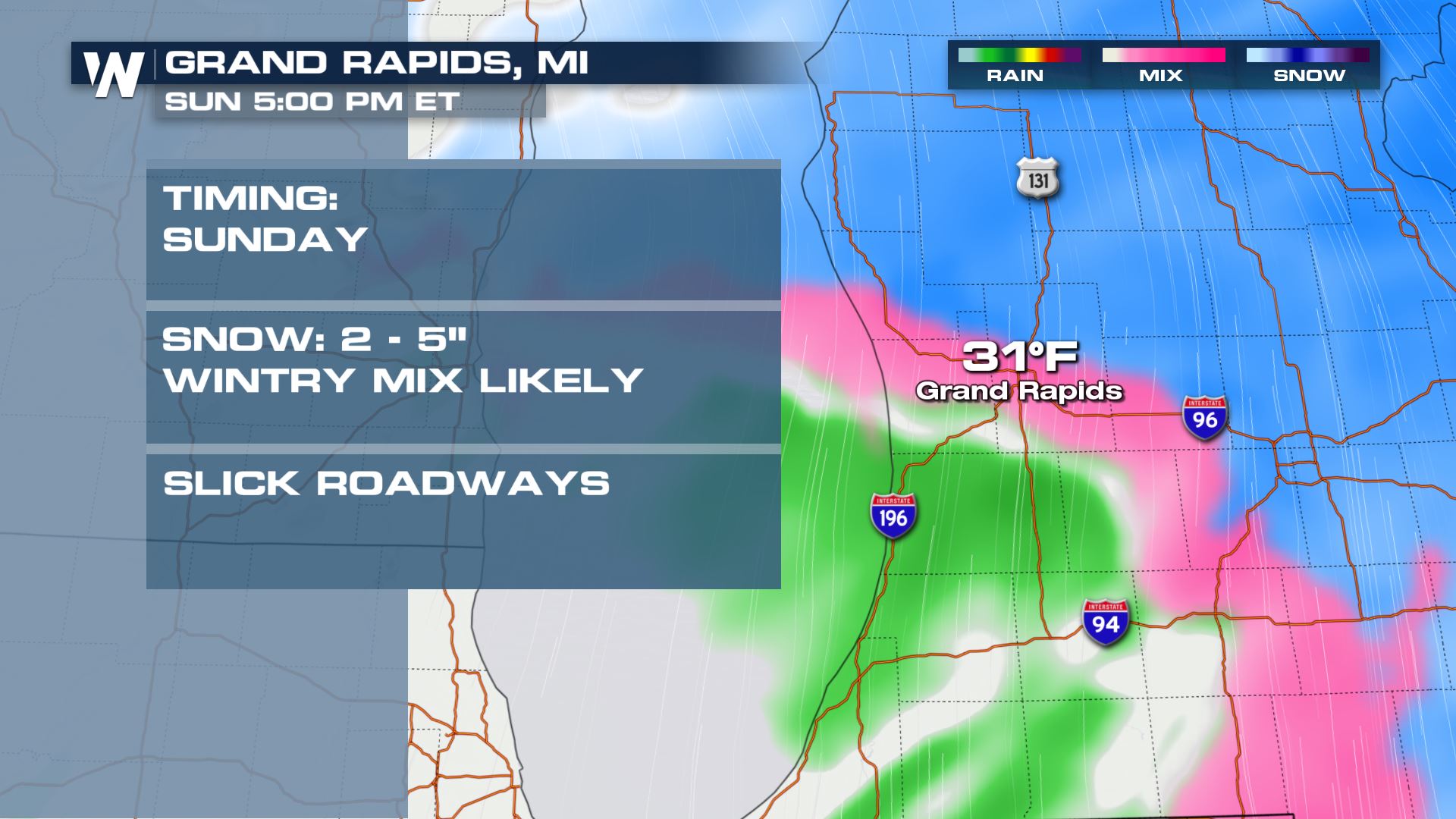 In terms of the impacts from this event, they are as follows:
Travel could be dangerous
Travel may be especially difficult Sunday when winds cause blowing snow
Slippery conditions will be present
If you must travel, make sure you have the following items with you in case of emergency:
Flashlight
Food
Water
A charged cell phone
Warm clothing
Remember, you can always get the latest road conditions for the state you are traveling in by calling 511.