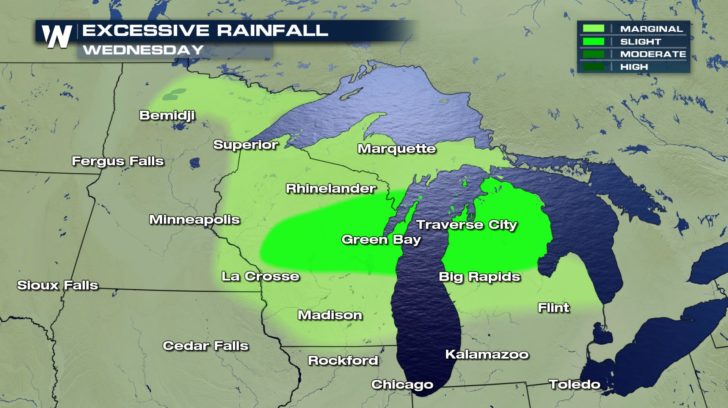 Multiple fronts, possessing abundant amounts of moisture, will be pushing through the Midwest and Plains over the next 7 days. A marginal  to slight risk of excessive rainfall is in effect for today.  The upper Midwest could see up to two inches of rain today, alone.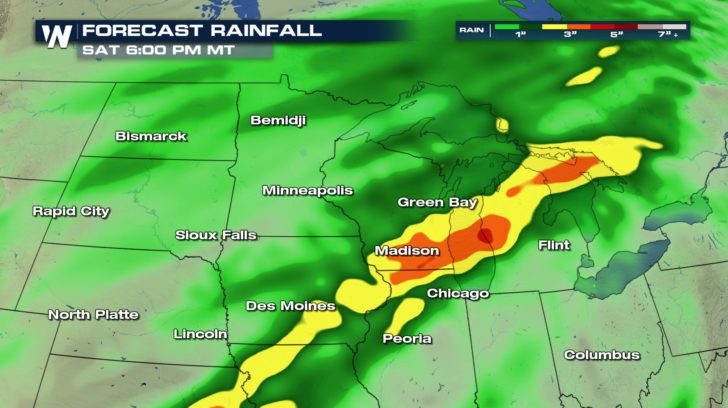 For the next four days, up to four inches of rain could possibly fall for these same areas.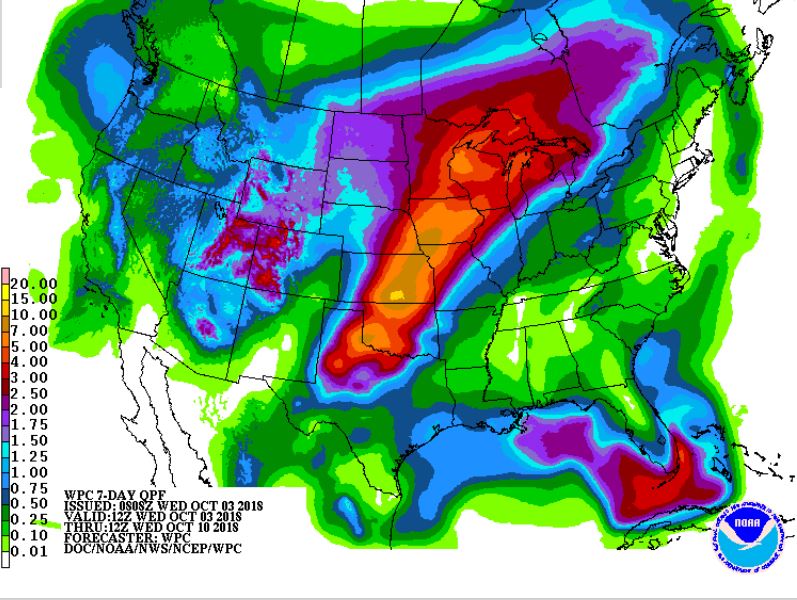 The latest Weather Prediction Center seven day rainfall totals show anywhere from 7-10+" of rain possible for the Plains and Midwest region. Due to the possibility of large amounts of rain, flooding may be seen over the next week. Make sure to never drive through flooded roadways, and take extra precaution during your commutes. Heavy rain could make the roads very slippery.