Residents of the Midwest and Northeast can expect several quick chances for snow and freezing drizzle throughout the work week.  Generally speaking, precipitation will be on the lighter side with the possible exception of a system moving through on Thursday and Friday.  Beyond that, a more significant winter storm will impact these regions into the weekend. The first round of wintry weather will mainly bring the threat for very light freezing drizzle.  This freezing drizzle may accumulate as a light glaze of ice on elevated surfaces and less-traveled roadways.  Through Tuesday morning, parts of the Upper Midwest will experience this precipitation.  Commuters in cities like Chicago and Milwaukee may need to give themselves extra time to reach their destinations during the morning.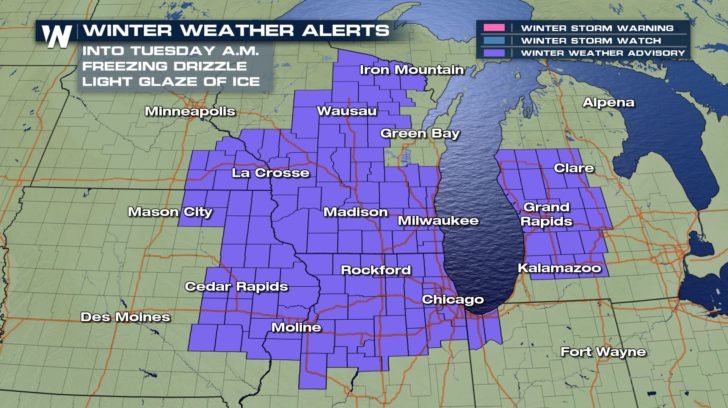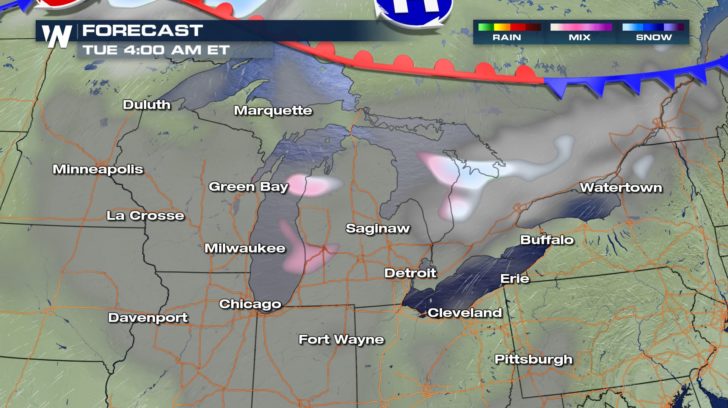 The next round will come through with a cold front late Tuesday night and Wednesday.  This cold front will pass through both the Midwest and Northeast.  Precipitation will mainly be in the form of light snowfall, with some freezing drizzle possibly mixed in.  Snow accumulations will generally occur in lake-effect snowbelt areas due to the enhanced moisture from the Great Lakes evaporating into the surrounding atmosphere.  Also, the higher terrain areas of West Virginia may see some light accumulations of snow as well.  Snow totals will generally range from a dusting up to a couple of inches.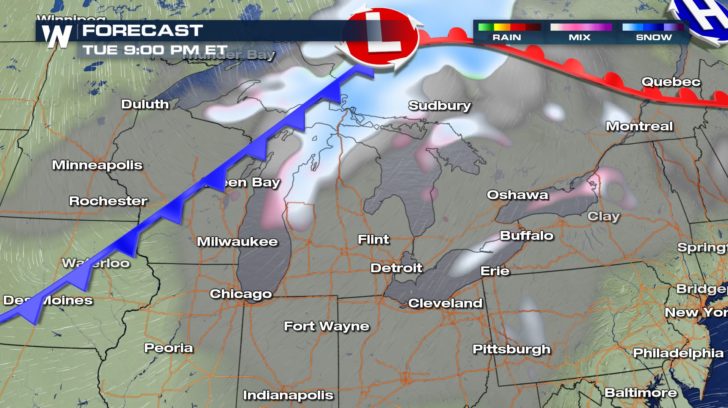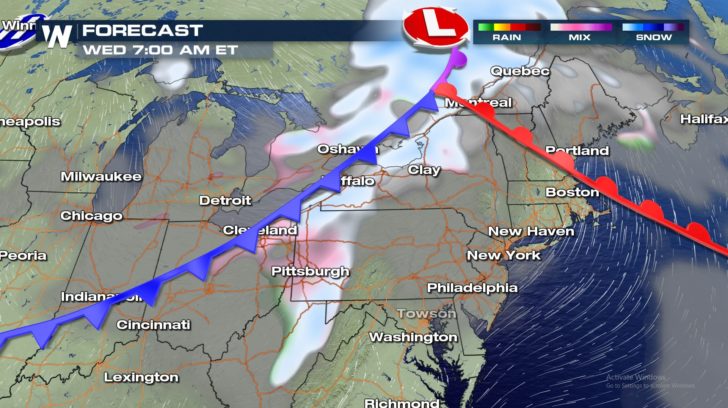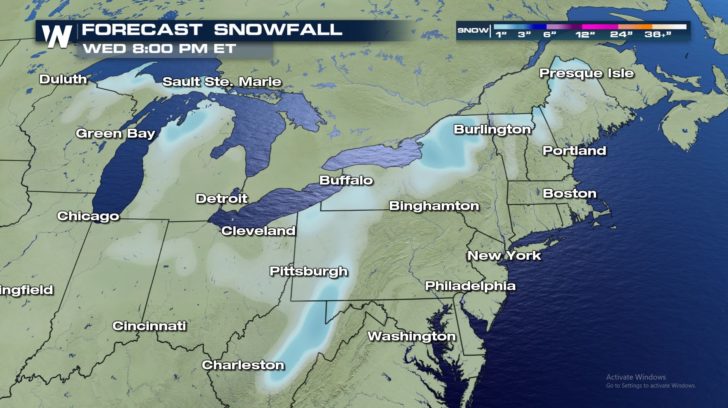 The third round will pass through the central and eastern United States on Thursday and Friday.  Snow accumulations will be more widespread and a bit more substantial than the first two rounds.  However, this system will be much less impactful than the
winter storm from last week
.  This third system will also bring the risk of light freezing rain, especially across Missouri and the Ohio Valley.  Rain showers will be likely further south.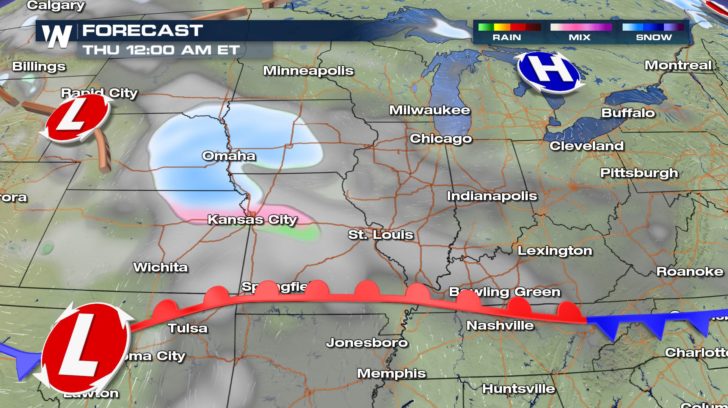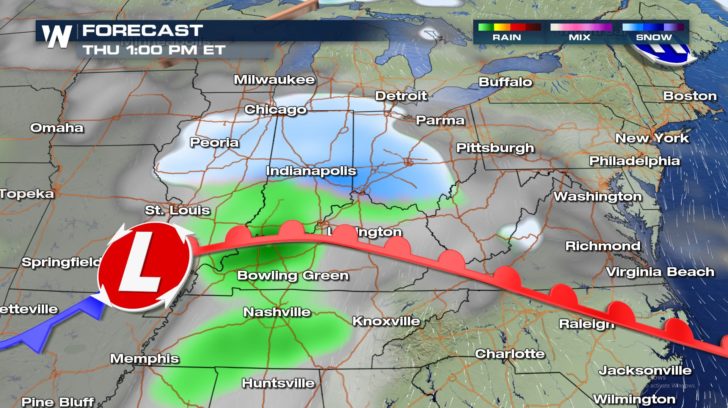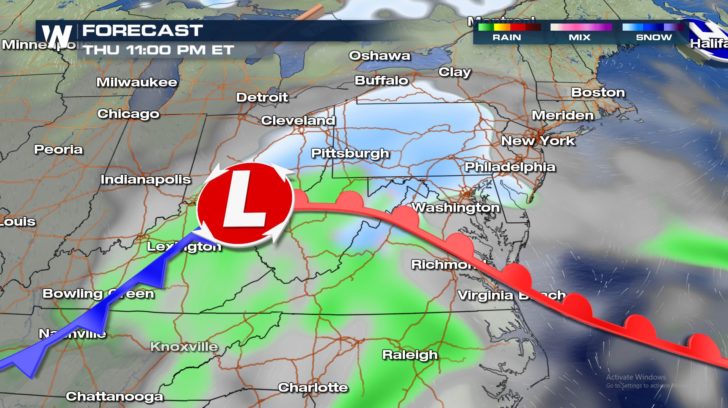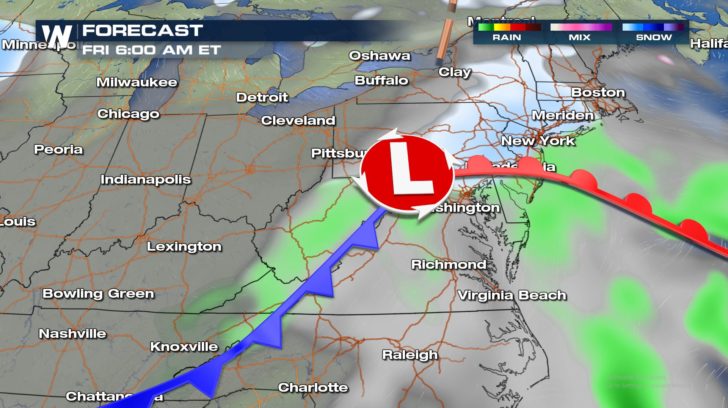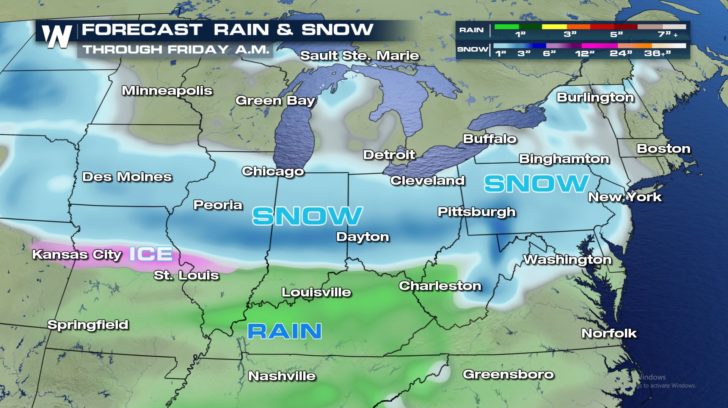 Looking ahead, a more significant winter storm is expected to develop for the weekend.  There is much uncertainty with this weekend's storm, but by midweek the picture will be more clear.  Be sure to stay in the know with this and other top weather headlines by tuning into
WeatherNation
.  You can also follow WeatherNation on
Facebook
and
Twitter
for breaking news and updates. -
Meteorologist Joe Astolfi