Exhibition baseball is over and the regular season is ready to begin! Major League Baseball has a full slate of games scheduled for today (Thursday), with all 30 teams in action.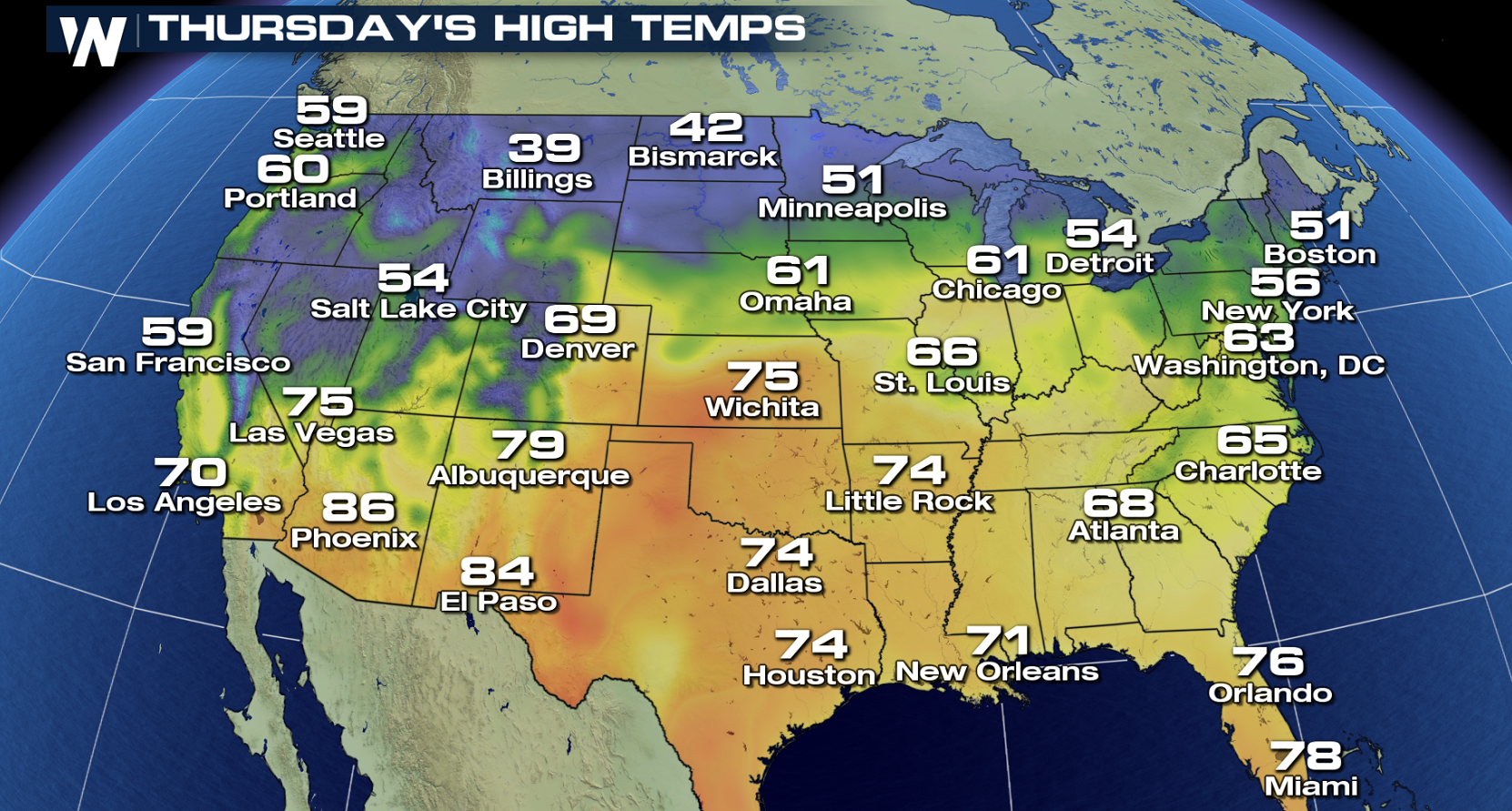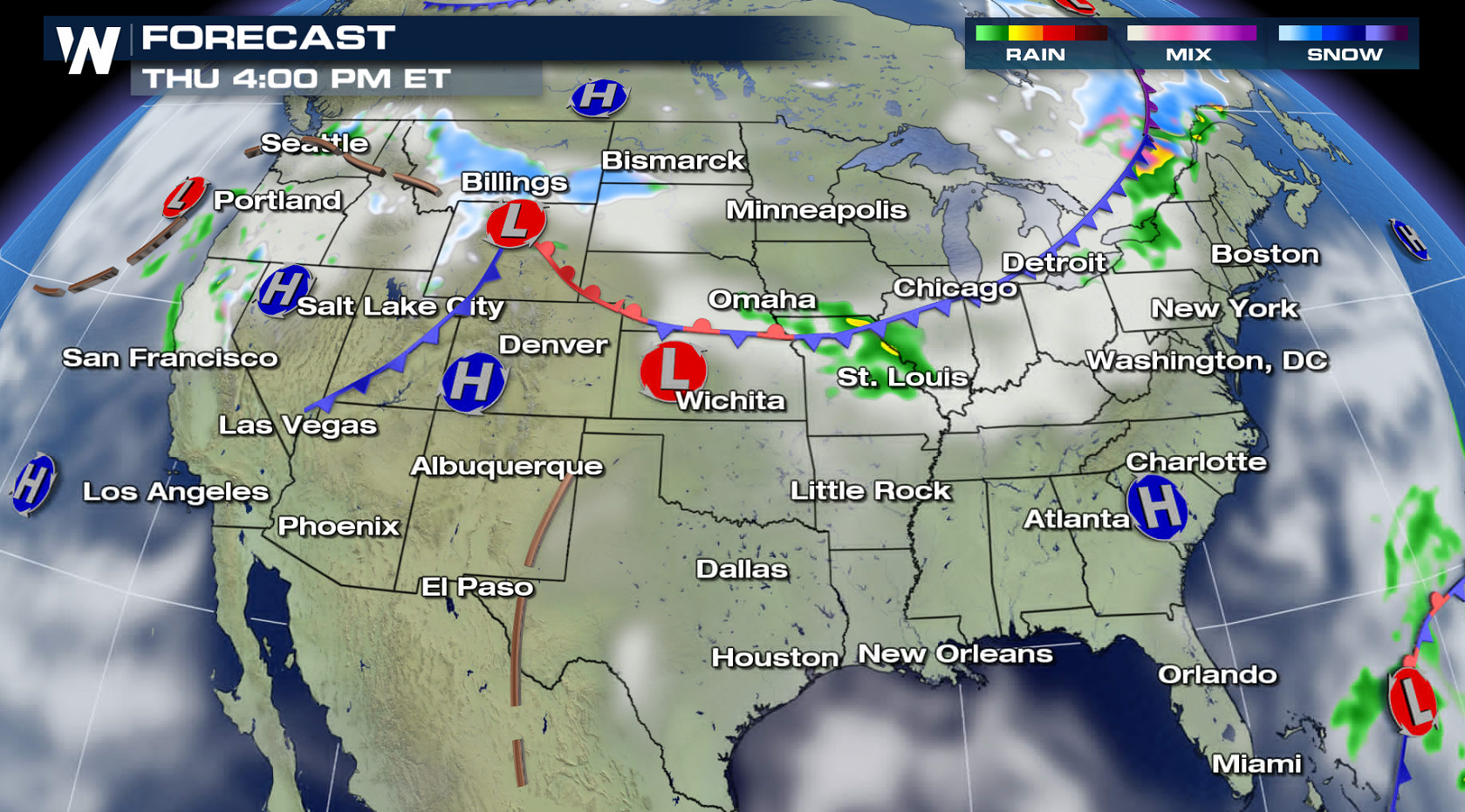 [
Games at a glance for Thursday. Image from mlb.com
] From the Northeast to the Plains, a cold front will be dropping southward. Rain is possible along the front, which will likely cause issues for the White Sox and Royals in Kansas City. Showers are possible in Toronto as well, but the retractable roof will likely be closed at the Rogers Centre.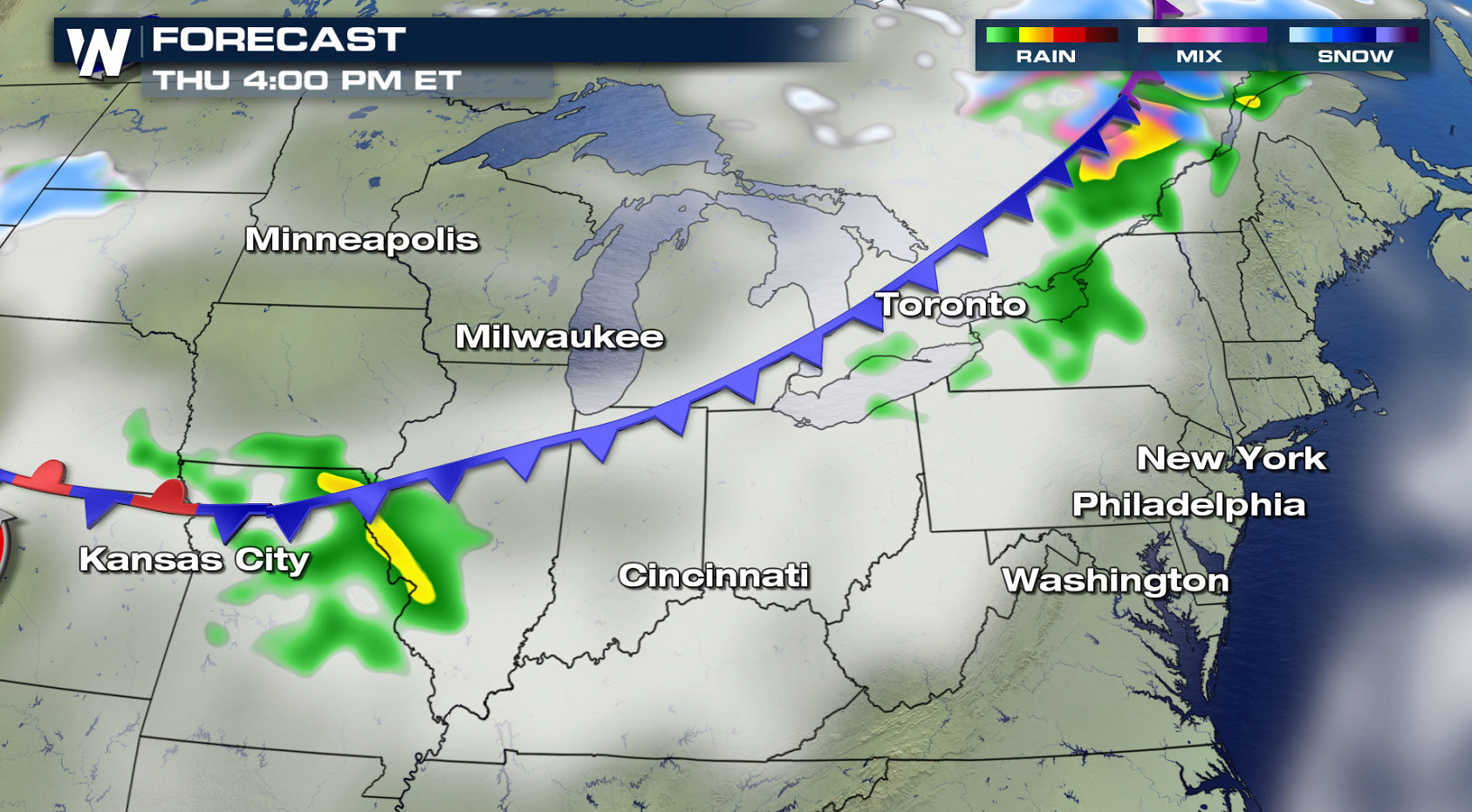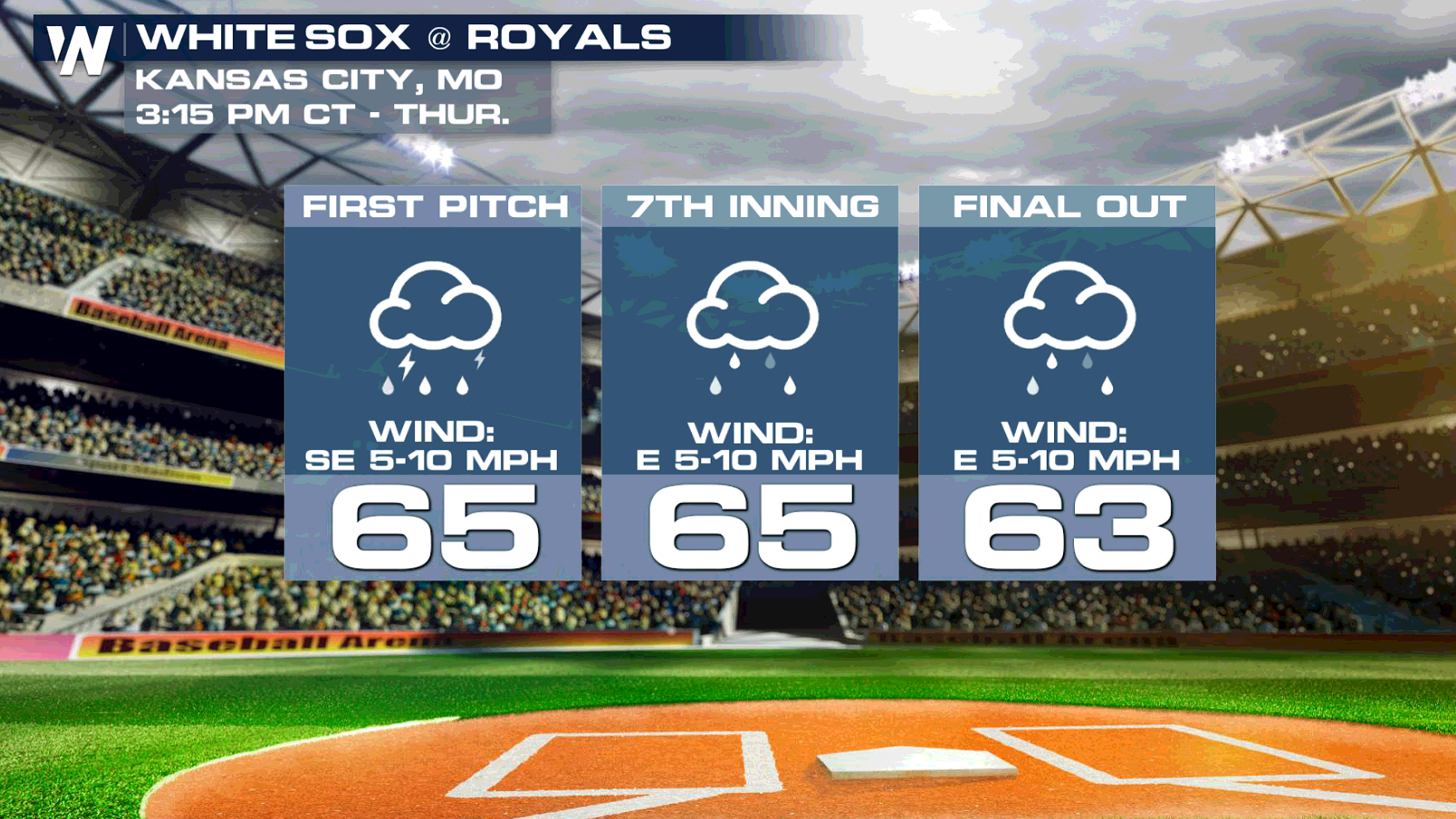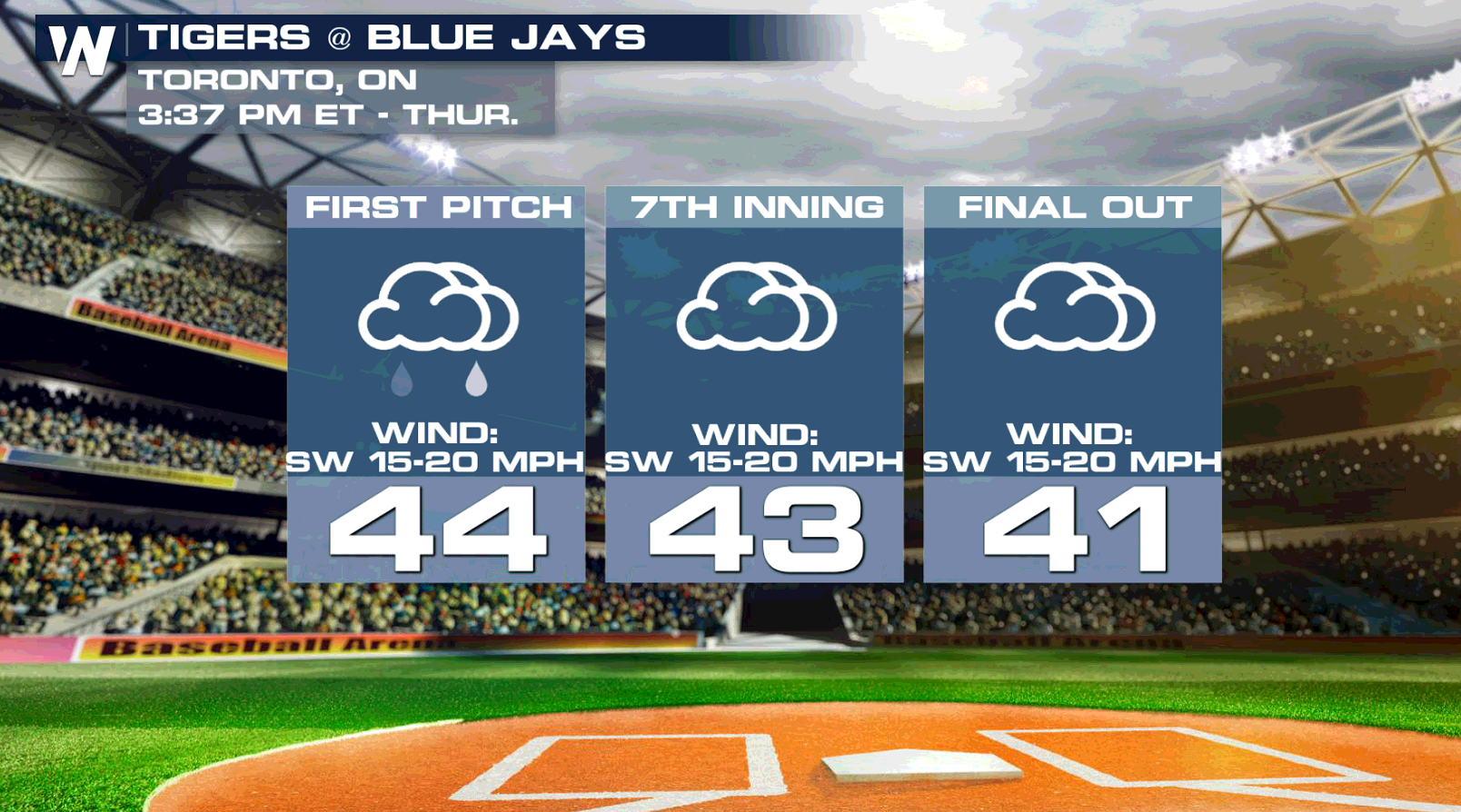 For games ahead of the front, the weather will be warm and breezy at times with more sunshine than clouds. The forecast looks great for games from Cincinnati to New York, and Philadelphia to Washington, D.C.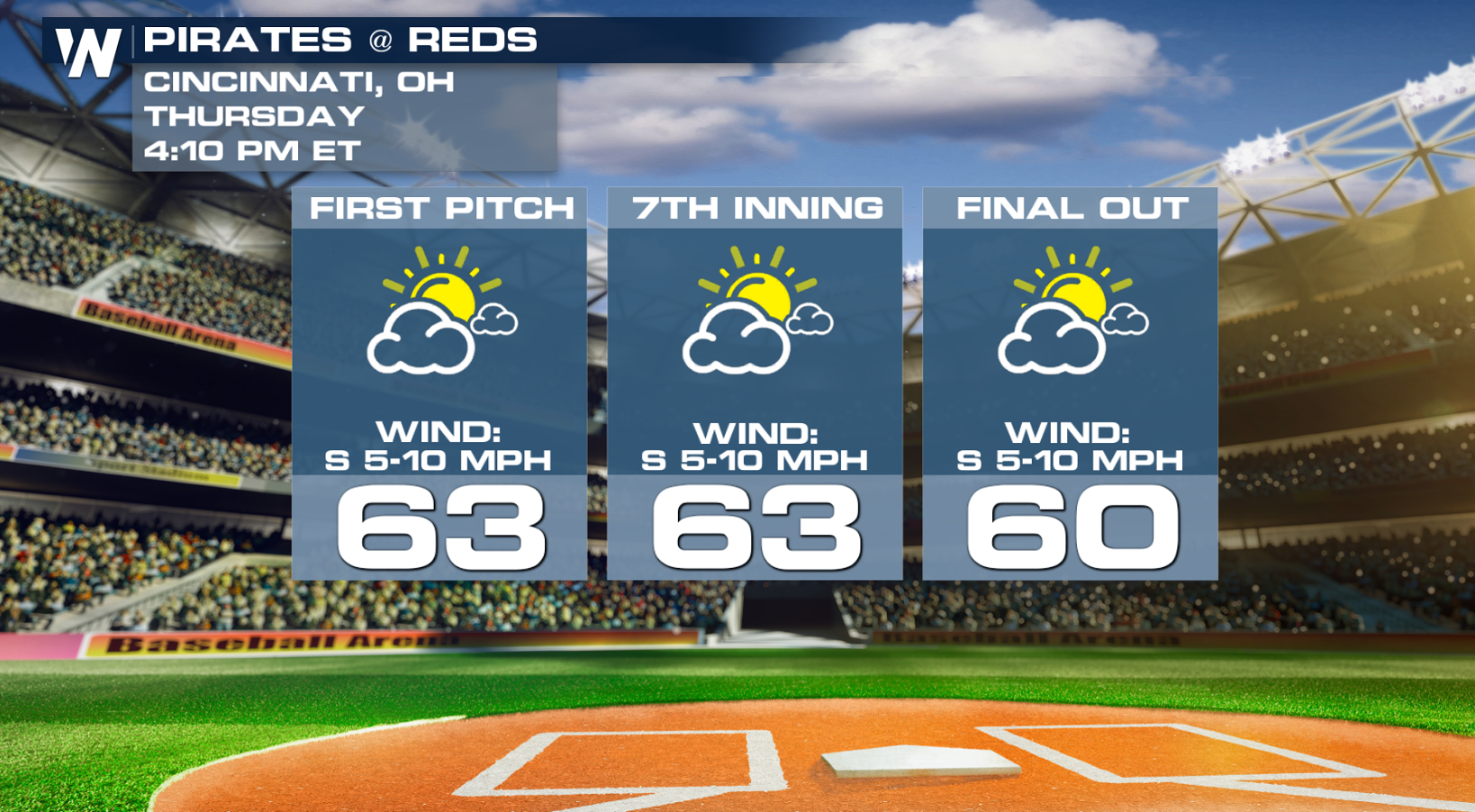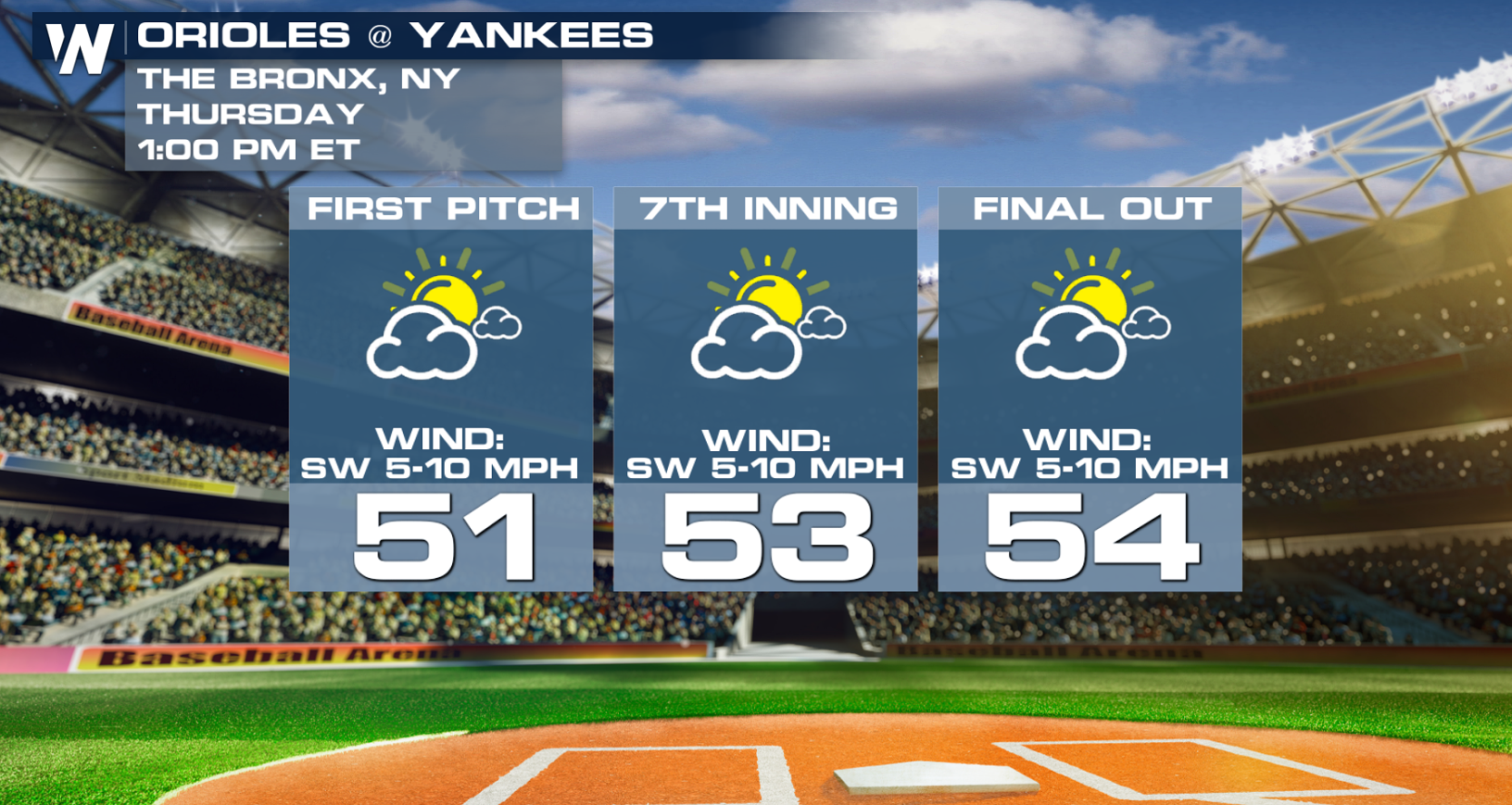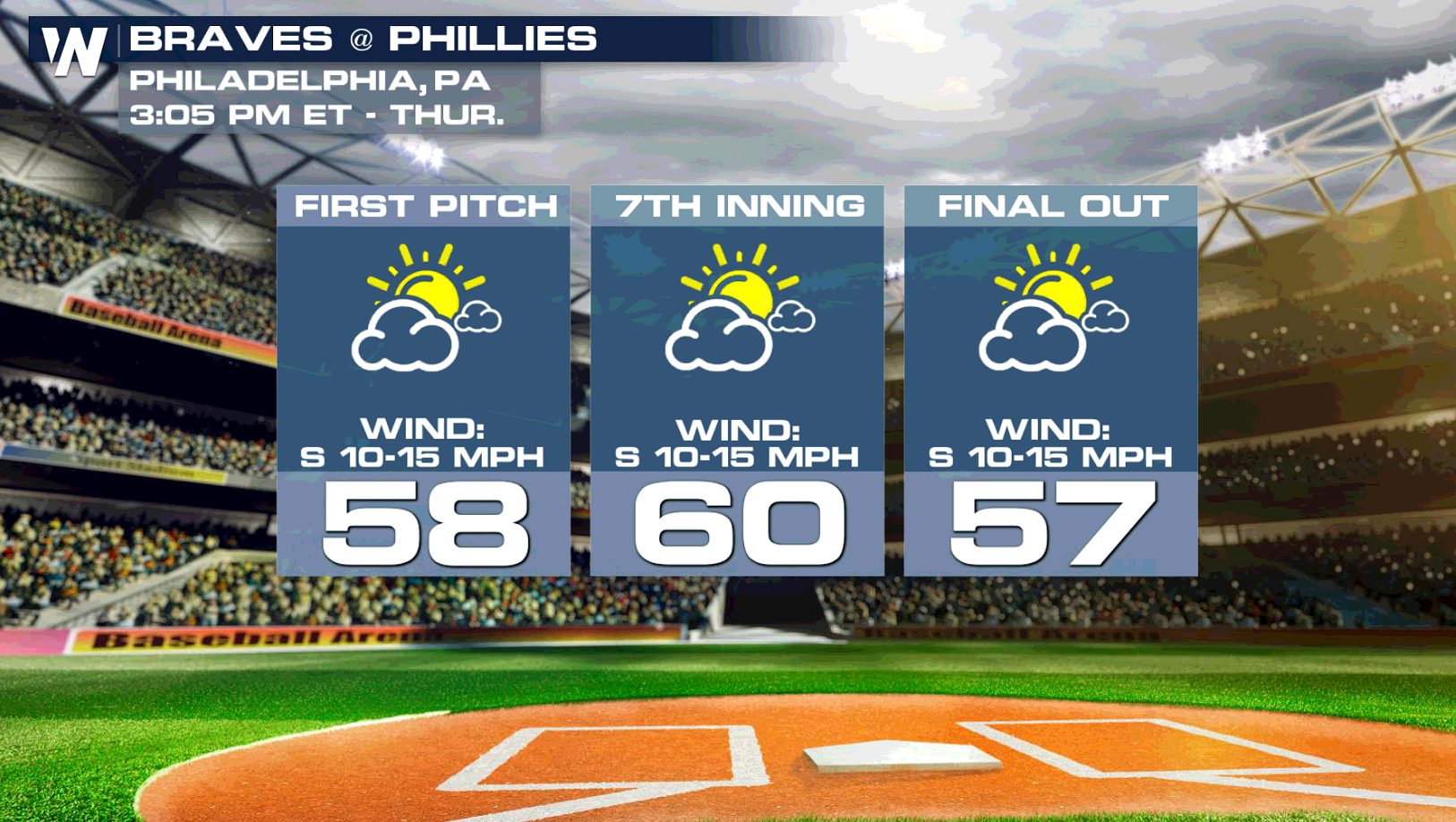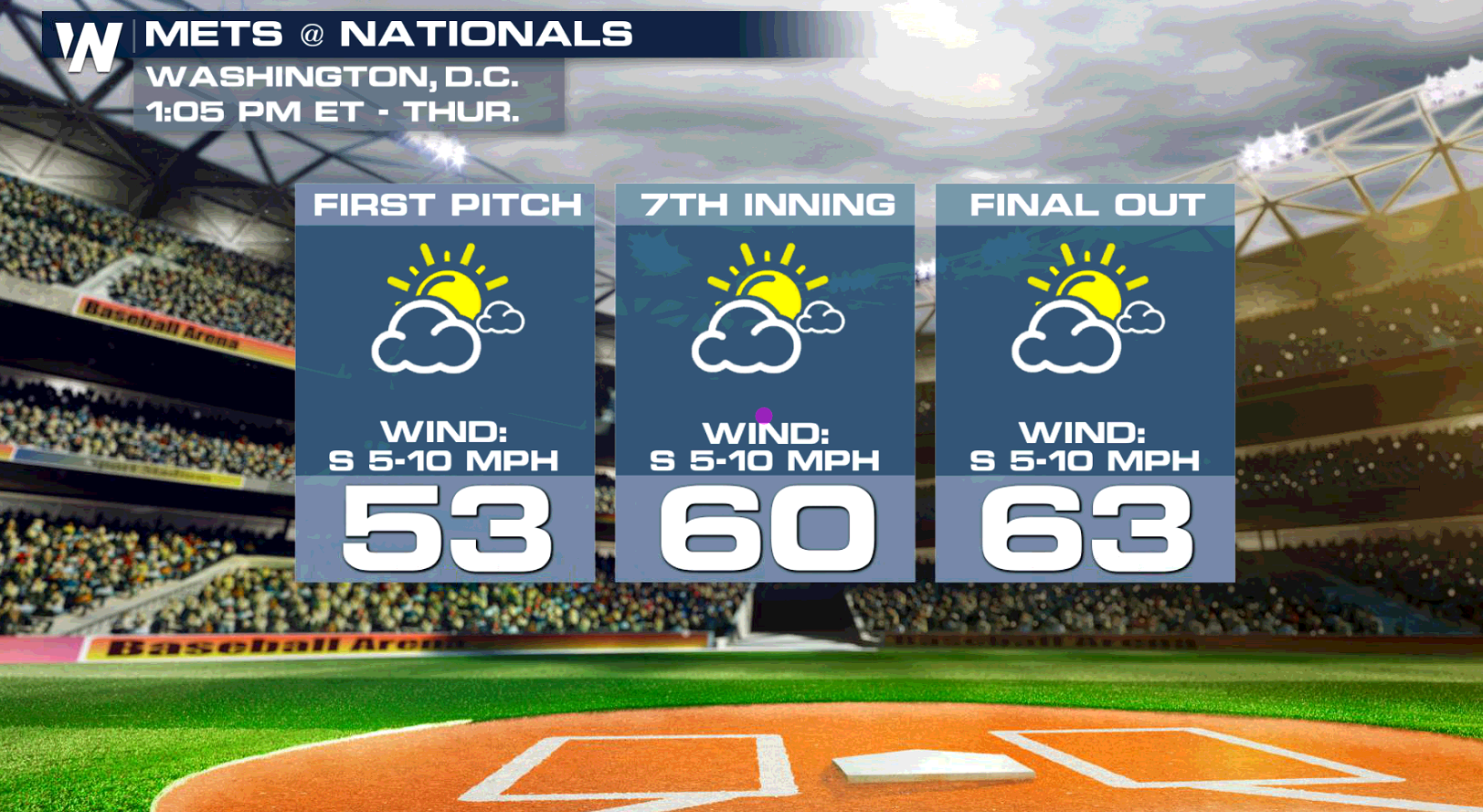 Behind the cold front in the Upper Midwest, temperatures will be cooler under a mostly cloudy sky. The retractable roof will likely be closed in Milwaukee at Miller Park.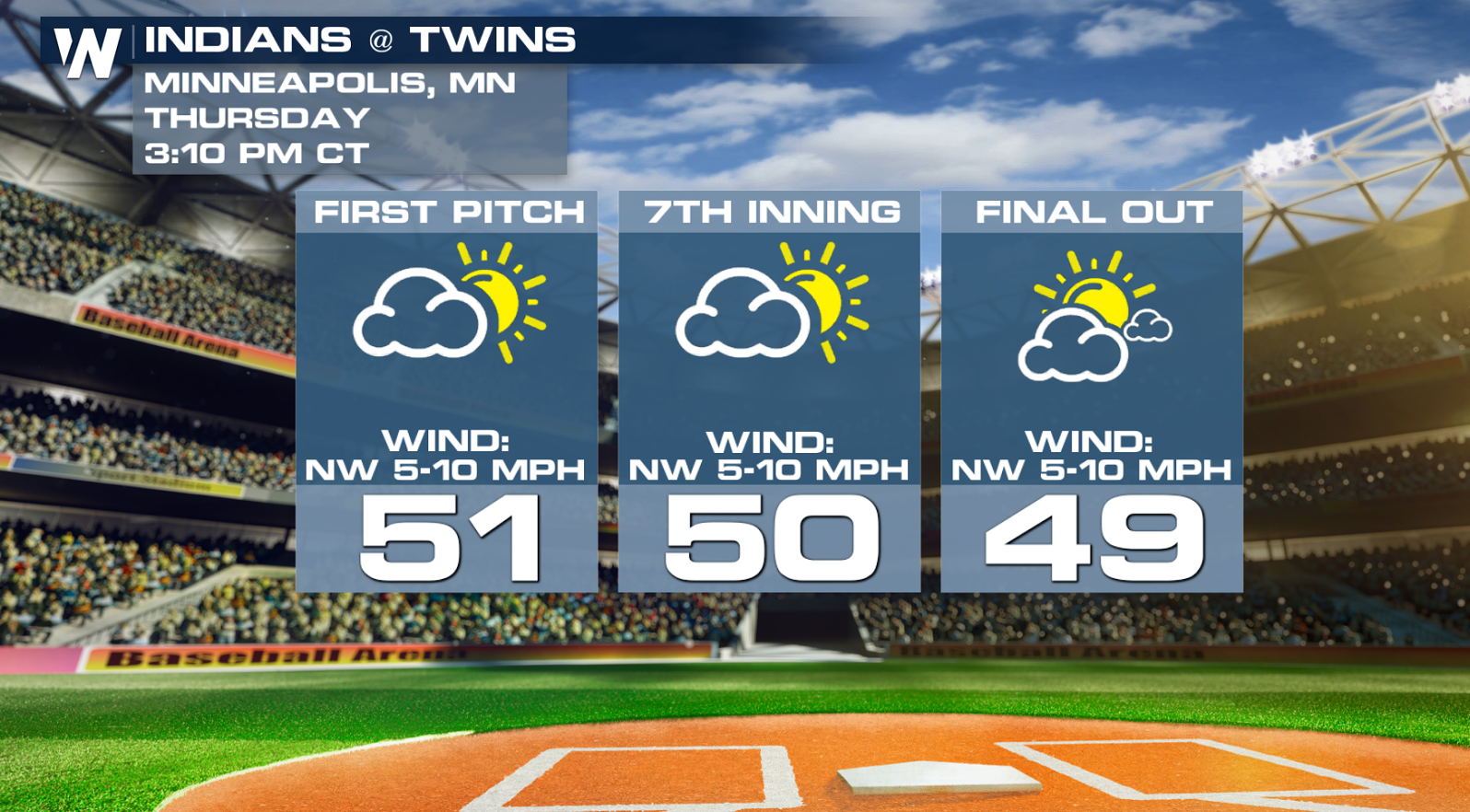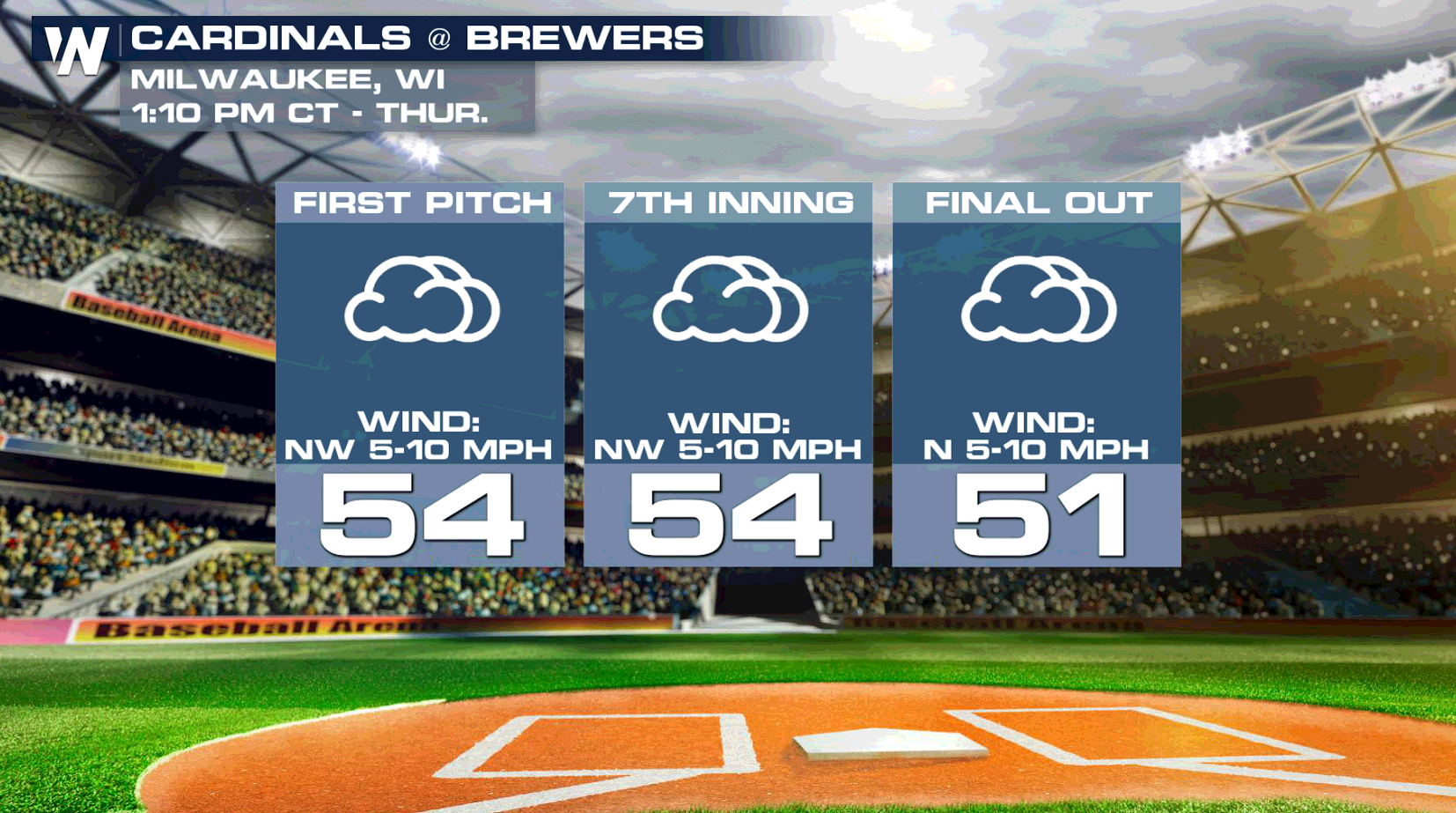 In the Southeast, high pressure will keep weather conditions generally quiet. An onshore flow from the Atlantic Ocean may bring a few showers to the east coast of Florida. There is a chance for showers in Miami that may affect the Rockies and Marlins game. There will be no weather issues for the Astros and Ray inside Tropicana Field in St. Petersburg, FL.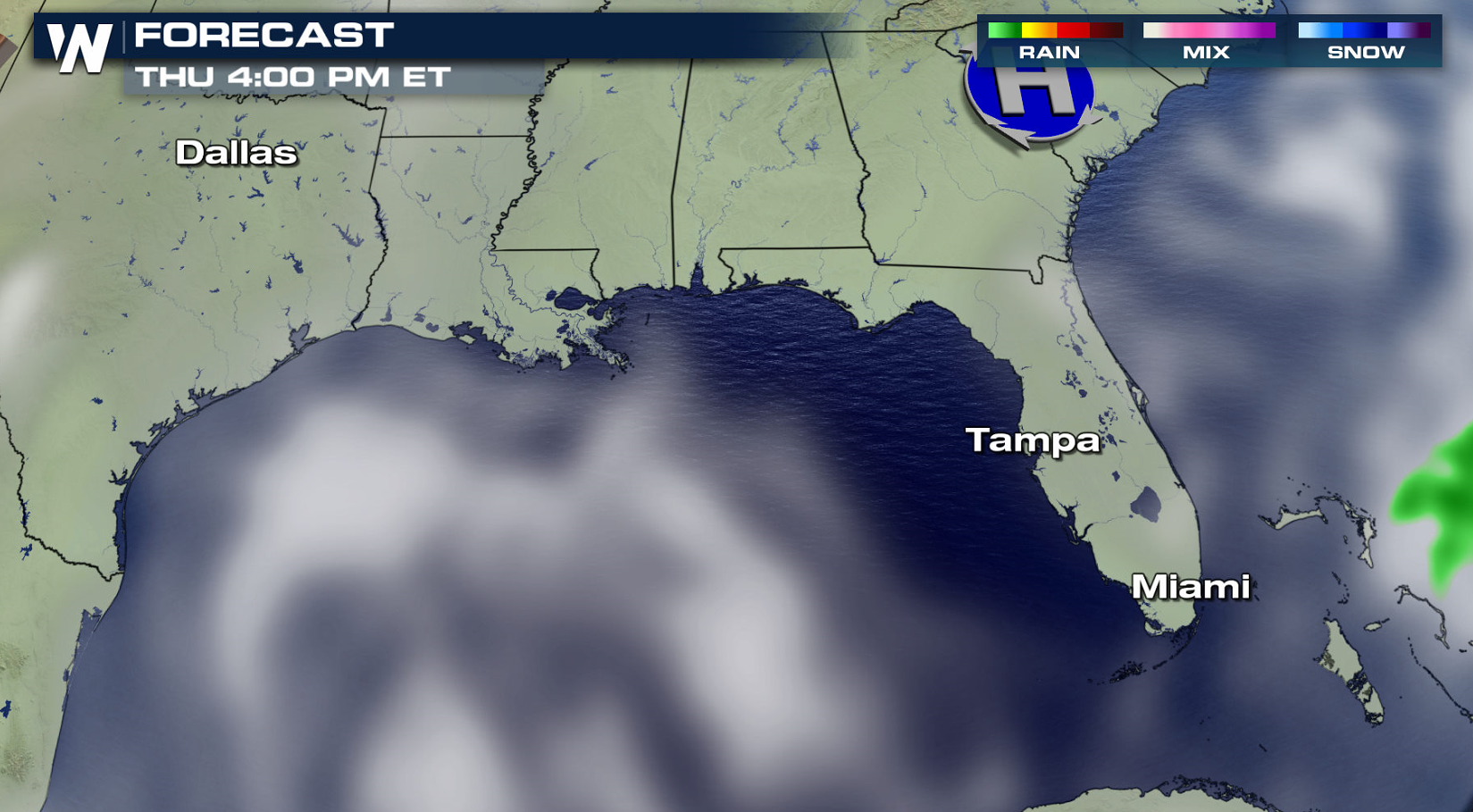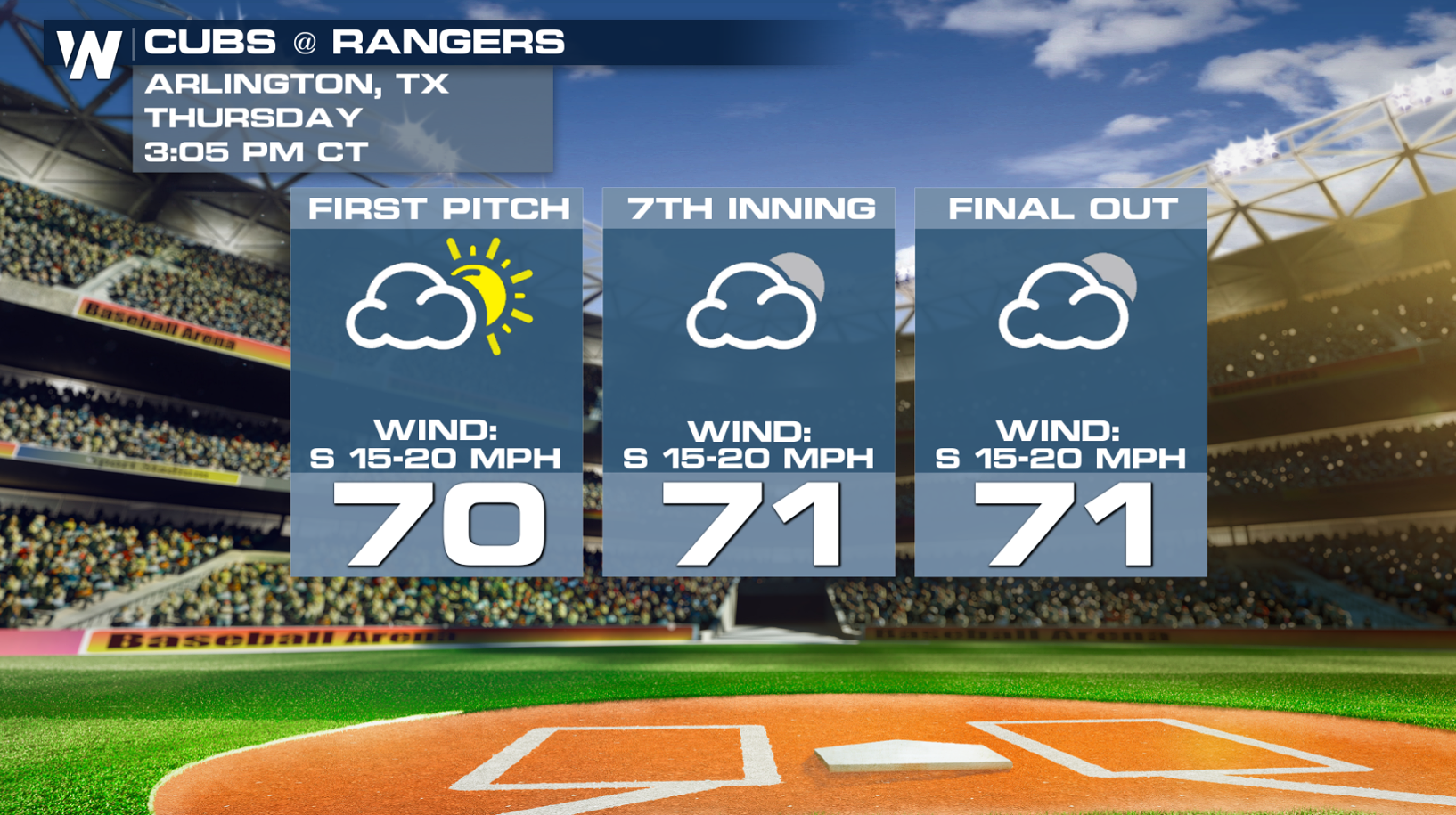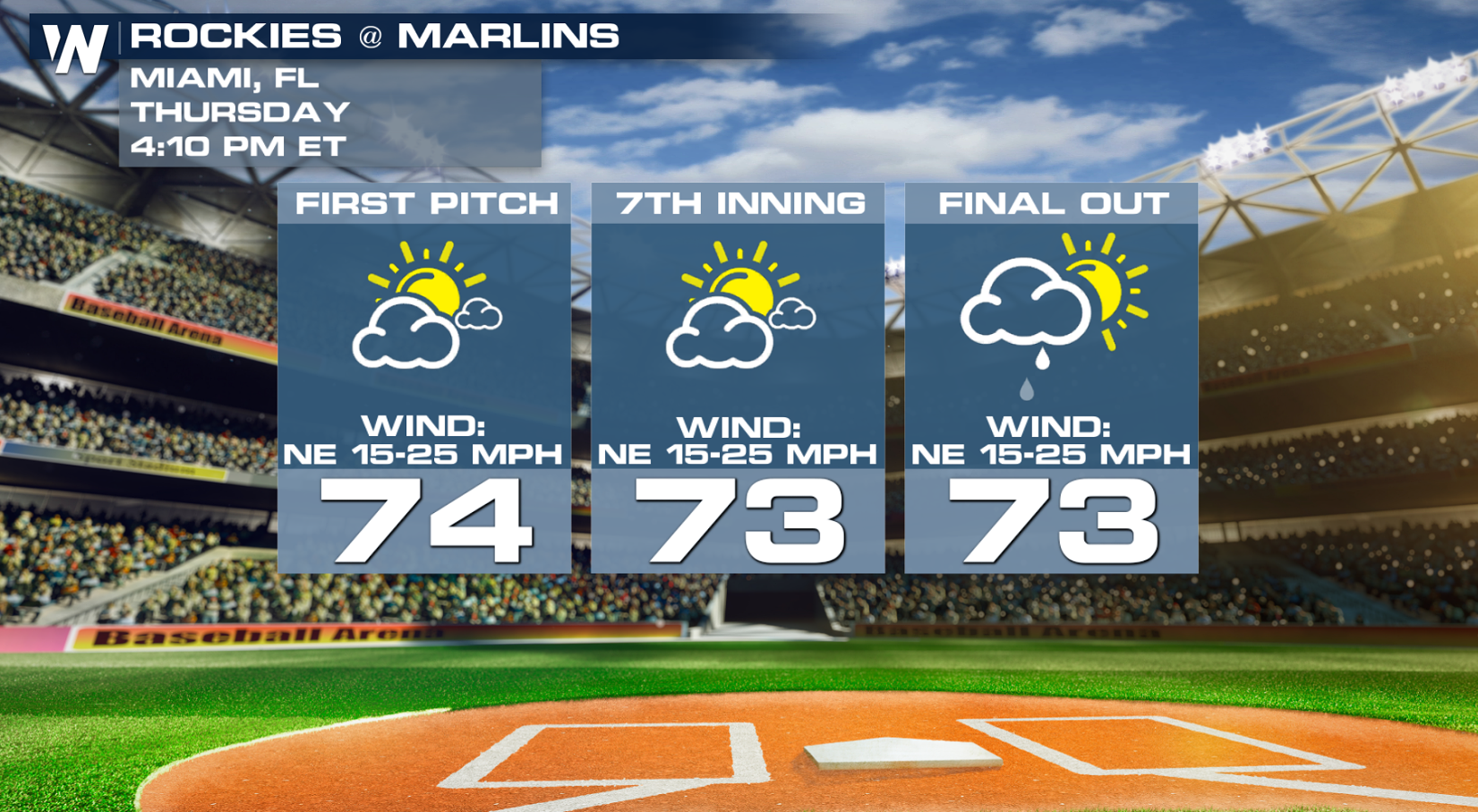 A persistent flow of moisture into the West will bring more showers to the region. In the San Francisco Bay area, Rain is likely in Oakland for the Angels and A's. The roof will likely be closed at T-Mobile Park in Seattle for the Red Sox and Mariners.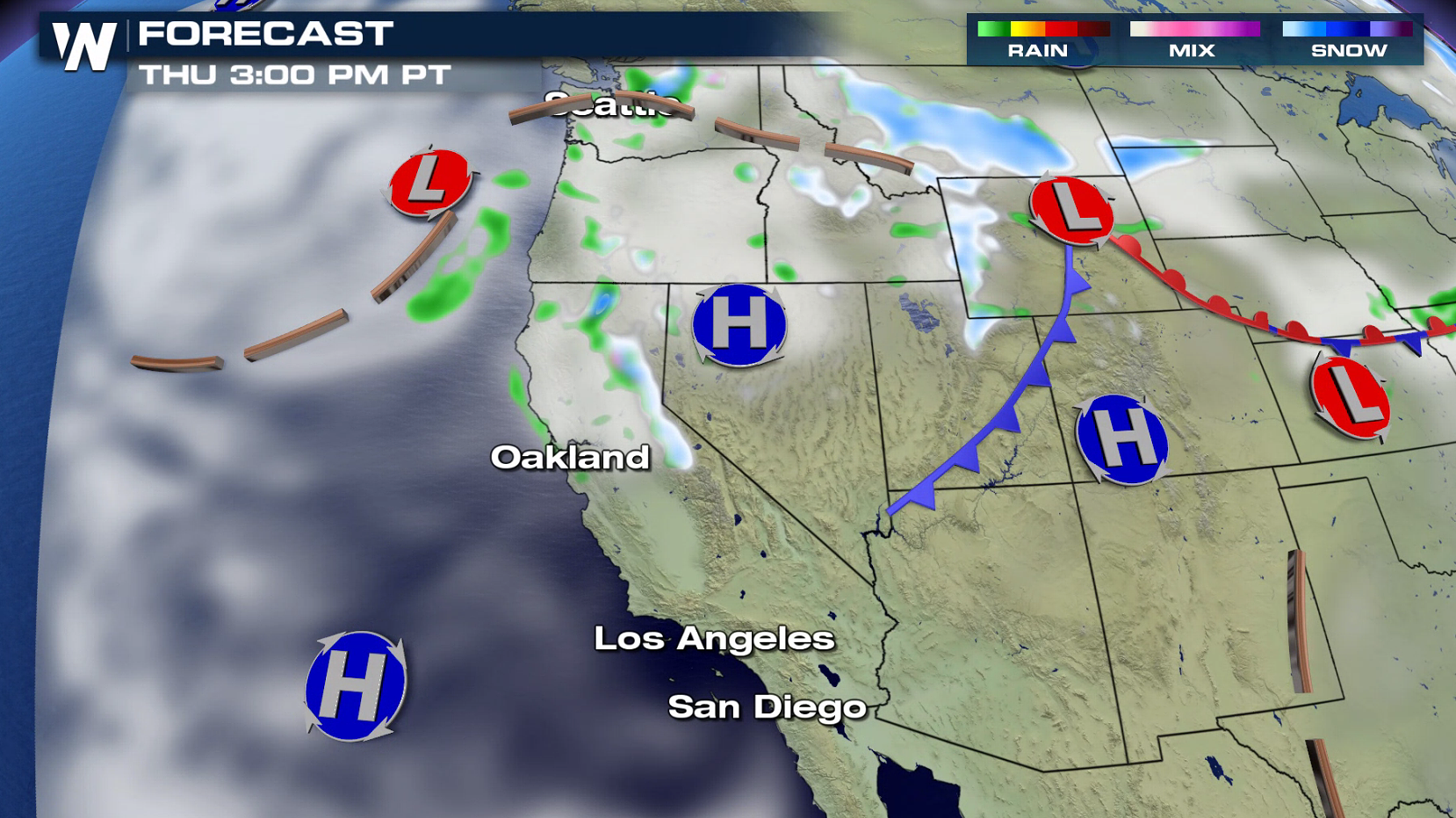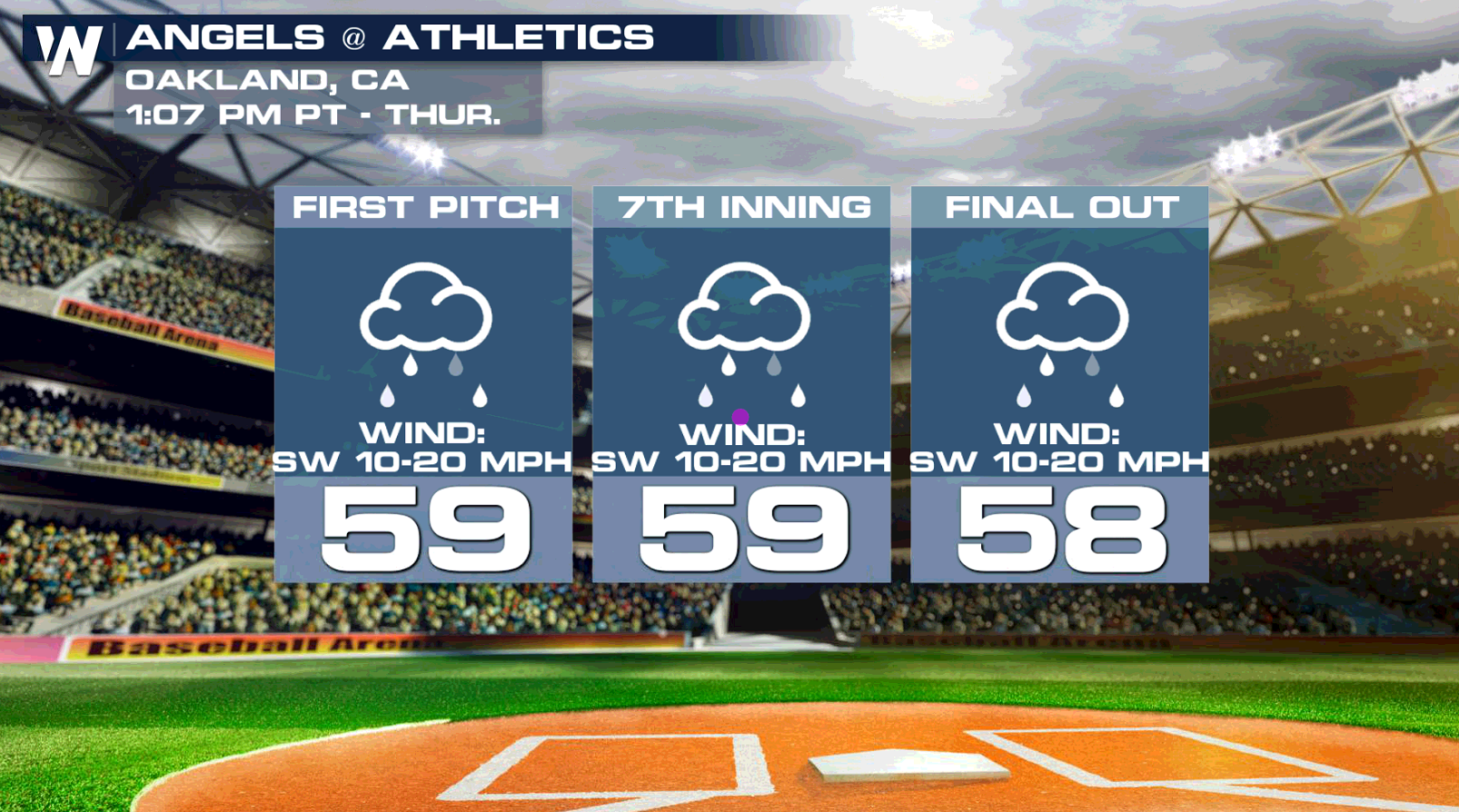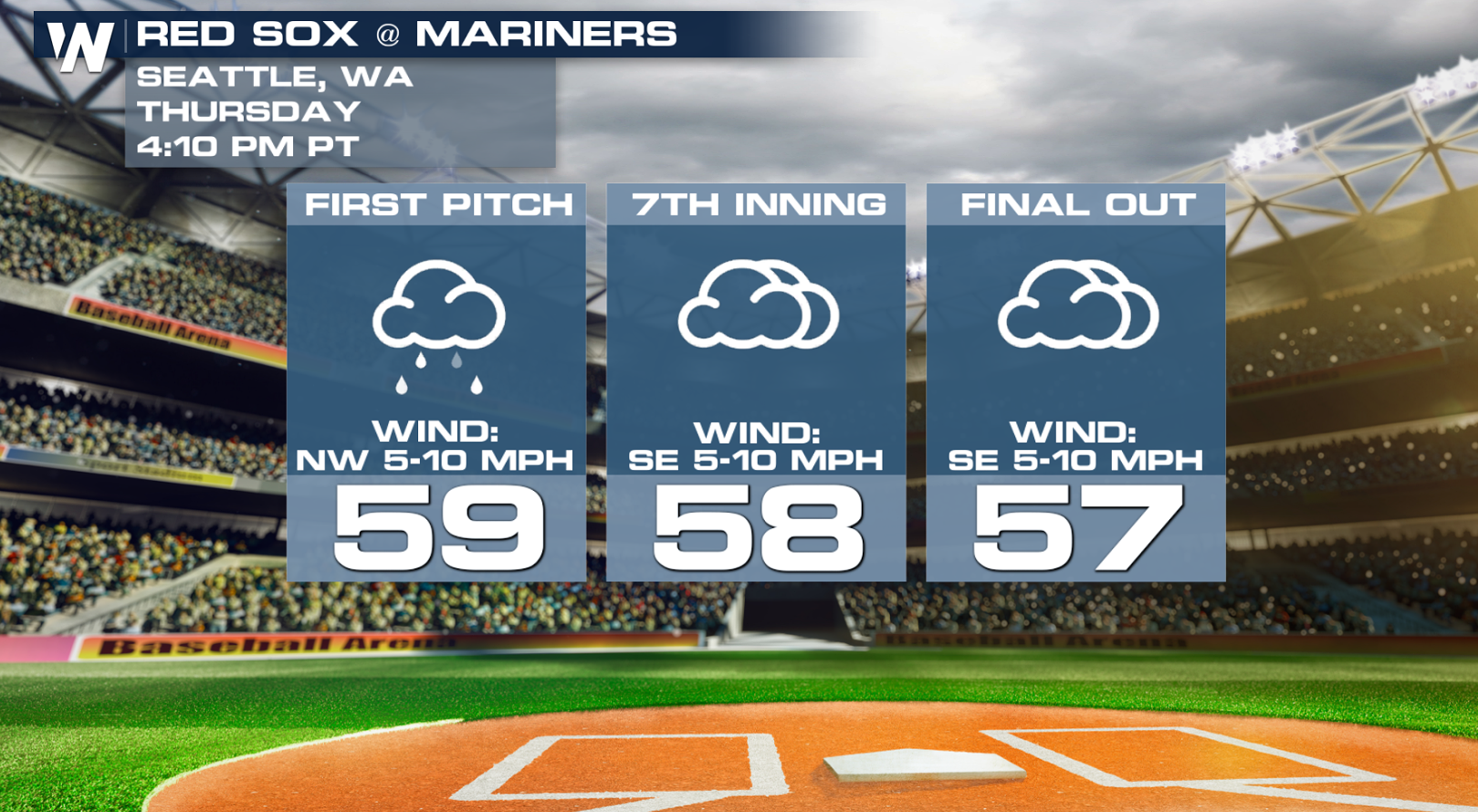 The forecast looks dry and pleasant in Southern California for games in Los Angeles and San Diego. Enjoy opening day!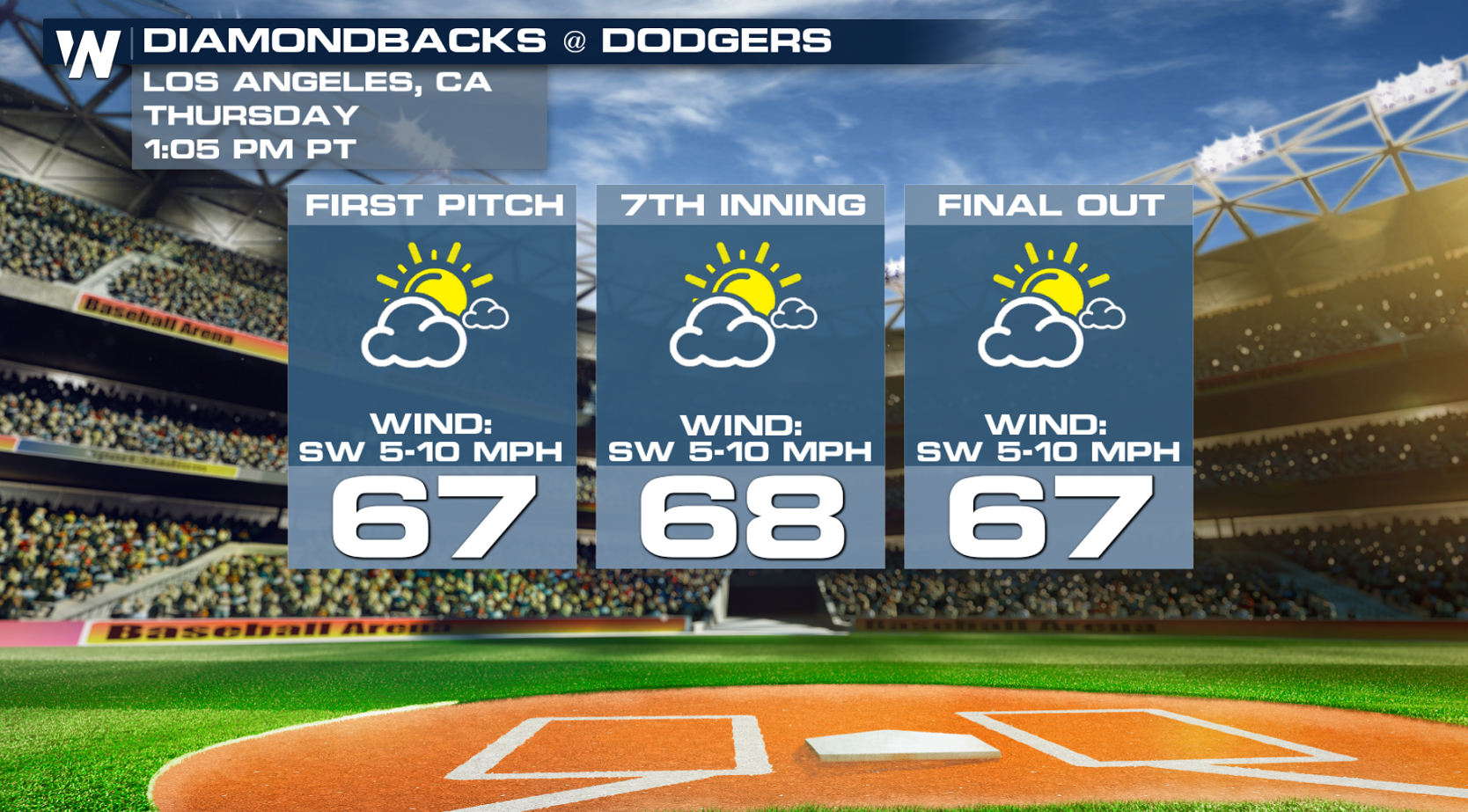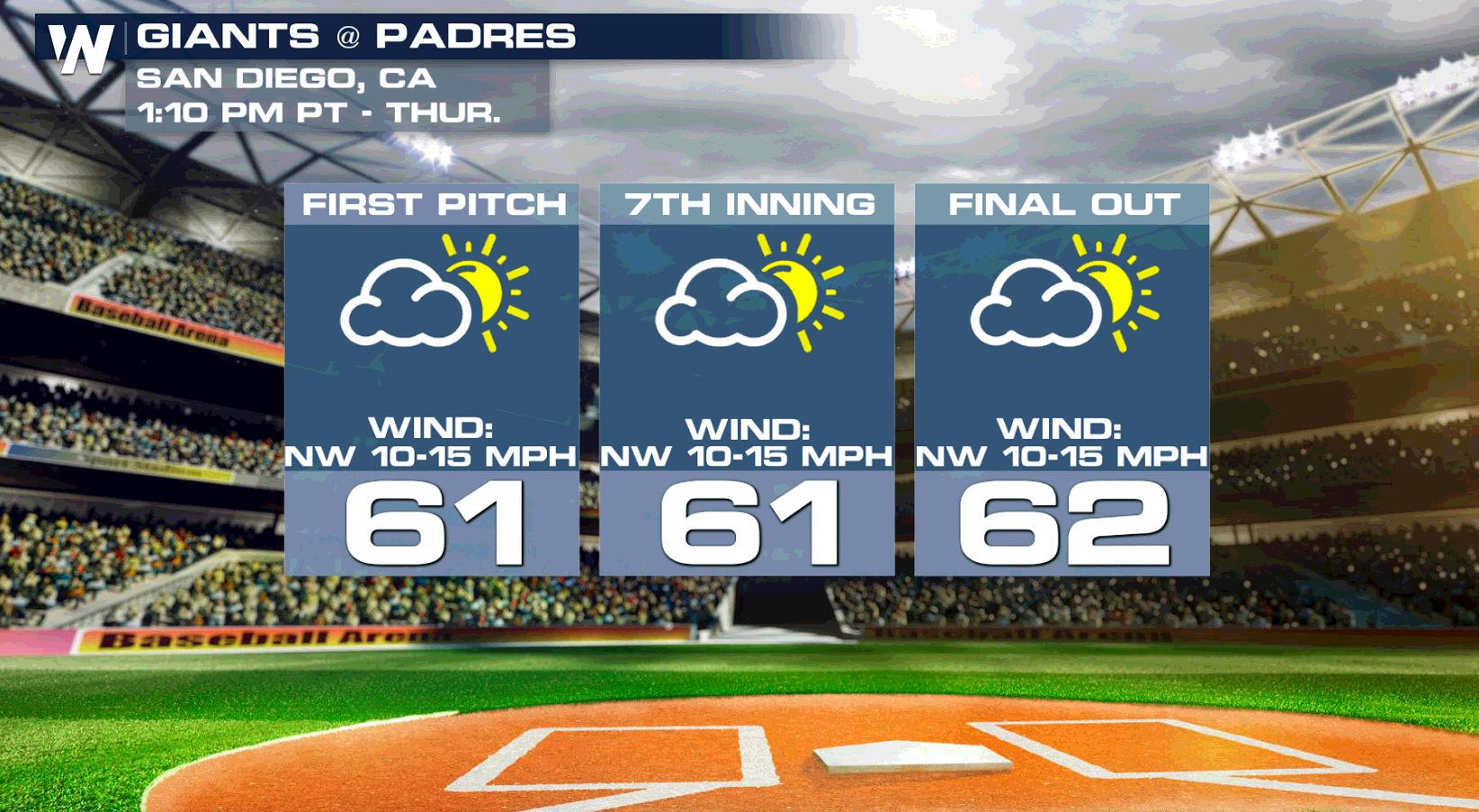 For WeatherNation: 
Meteorologist Mace Michaels