Here are some of our top weather stories for Saturday, June 30th, 2018:
More Heat, More Humidity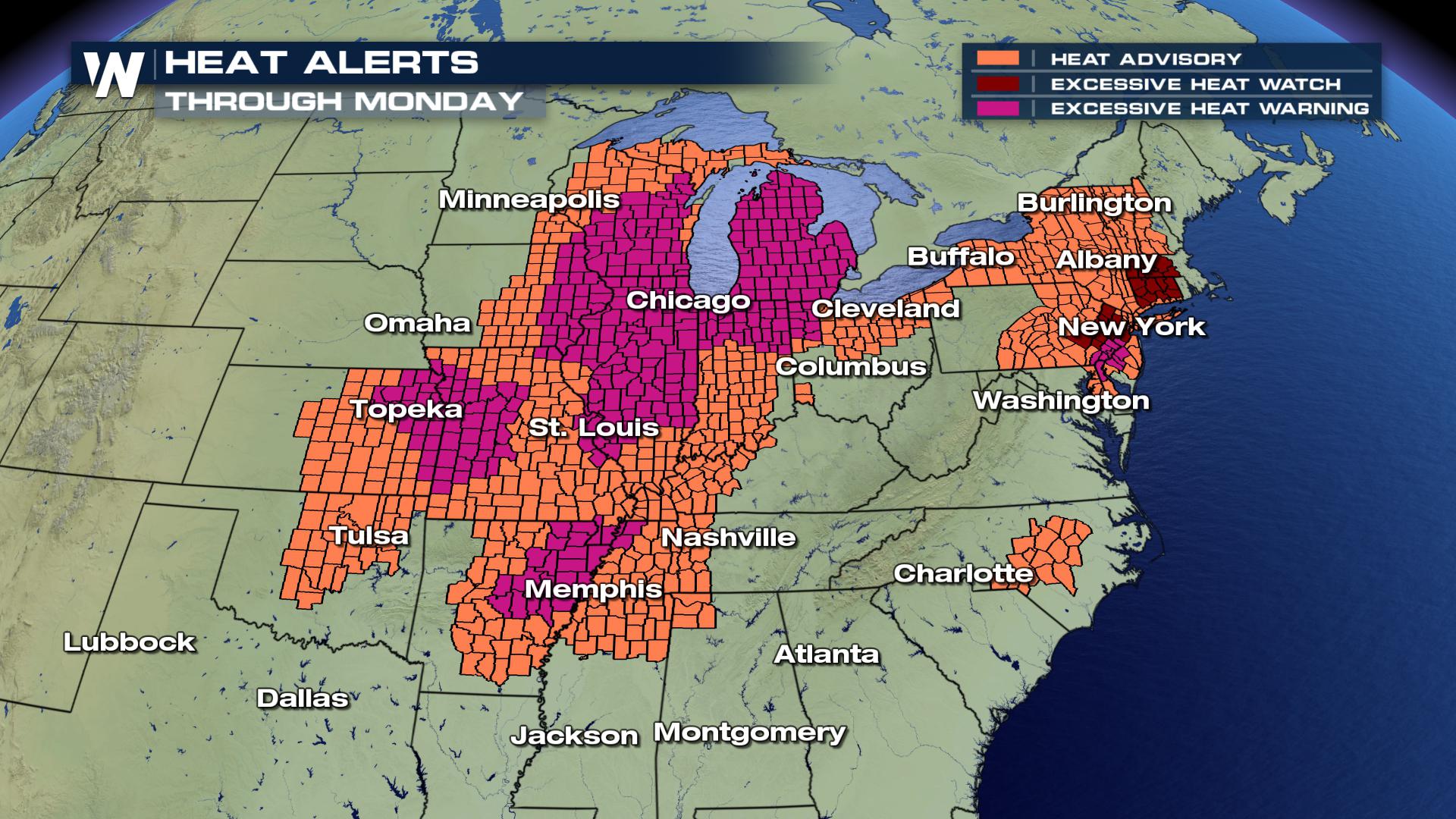 Heat alerts continue to stretch across large portions of the nation, from parts of Oklahoma and Arkansas to the Northeast. Heat index values, which factor in temperature and humidity or dewpoint, will range from 100 to potentially 120 degrees Fahrenheit.
Elevated Storm Chances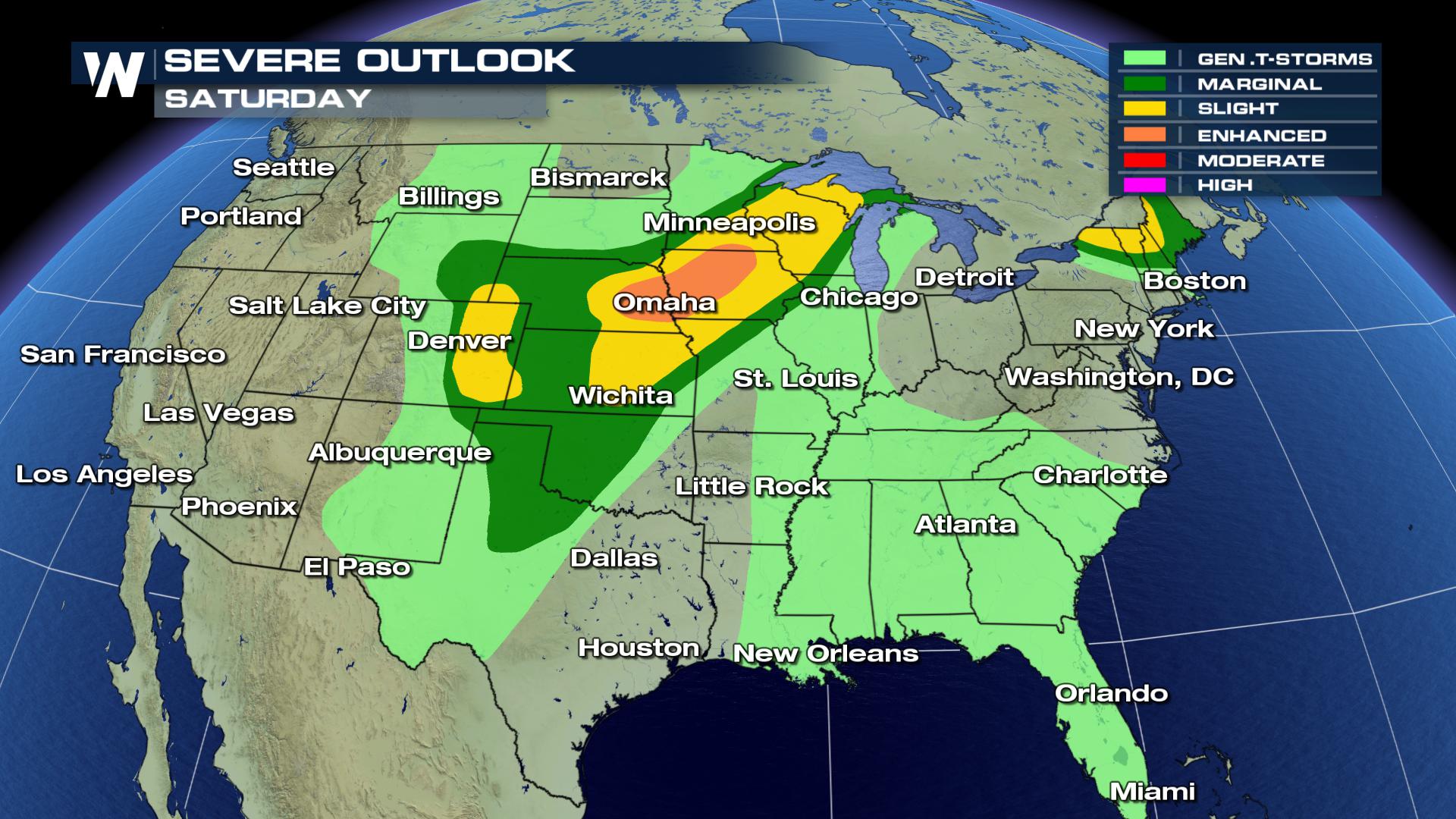 Severe weather is once again on the way for the middle of the nation. There is an 'enhanced" risk for severe weather in place across parts of Nebraska into parts of Iowa and southern Minnesota. In these areas damaging wind, hail and especially isolated tornadoes are possible. There is even a threat for severe into parts of the Northeast. Tune to WeatherNation for the very latest.