Here are some of our top weather stories for Wednesday, May 23rd, 2018.
Severe Weather Concerns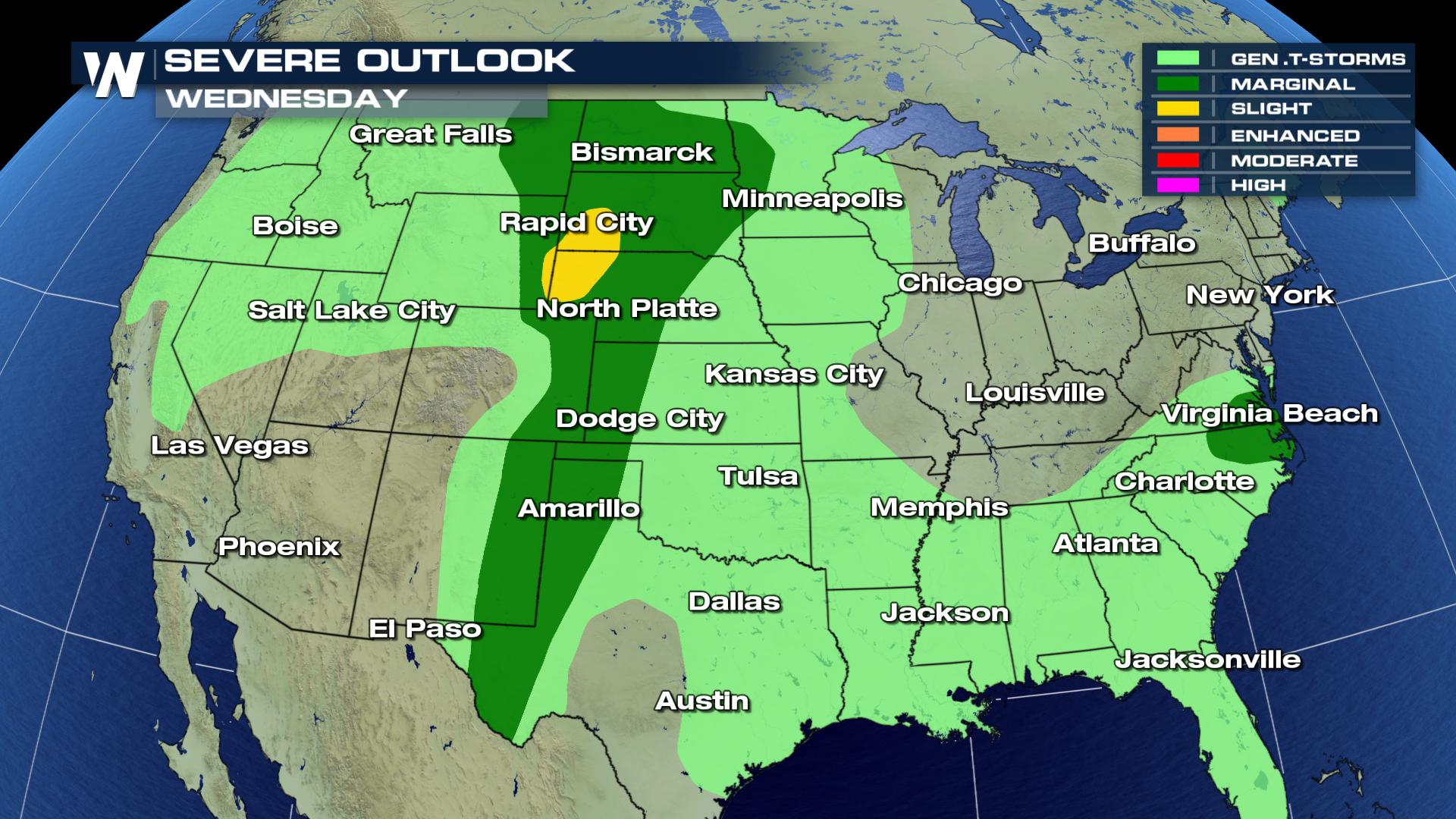 Severe weather is likely for the next few days across the United States. Threats will included damaging wind, hail and isolated tornadoes.
Tropical Disturbance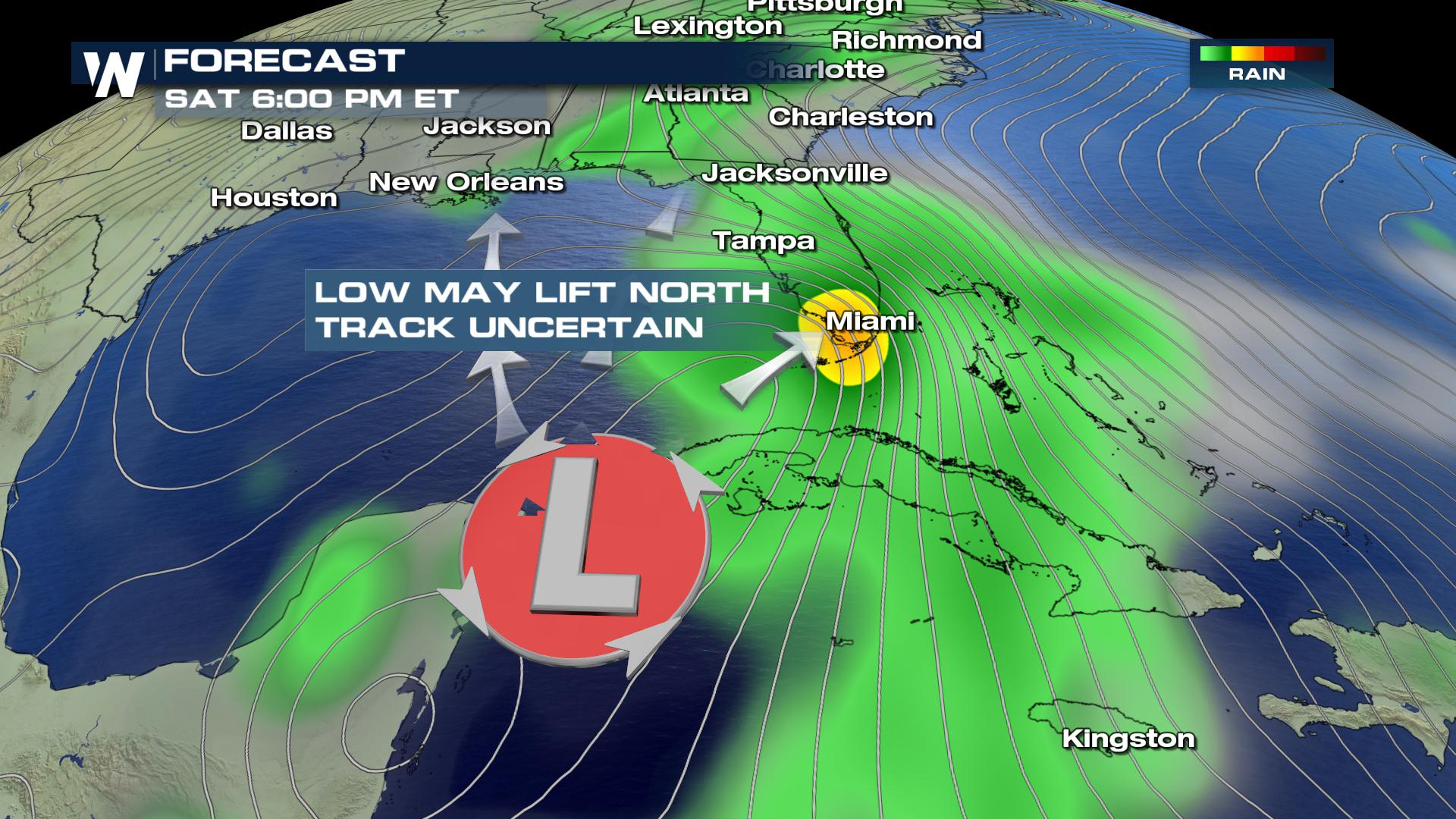 A tropical disturbance in the western Caribbean has a 60 percent chance of forming into a tropical storm in the next 5 days. And with its current path projections, it is likely to move north toward the southeastern United States, bringing very heavy rain with it.
Hawaii's Mount Kilauea Volcanic Eruption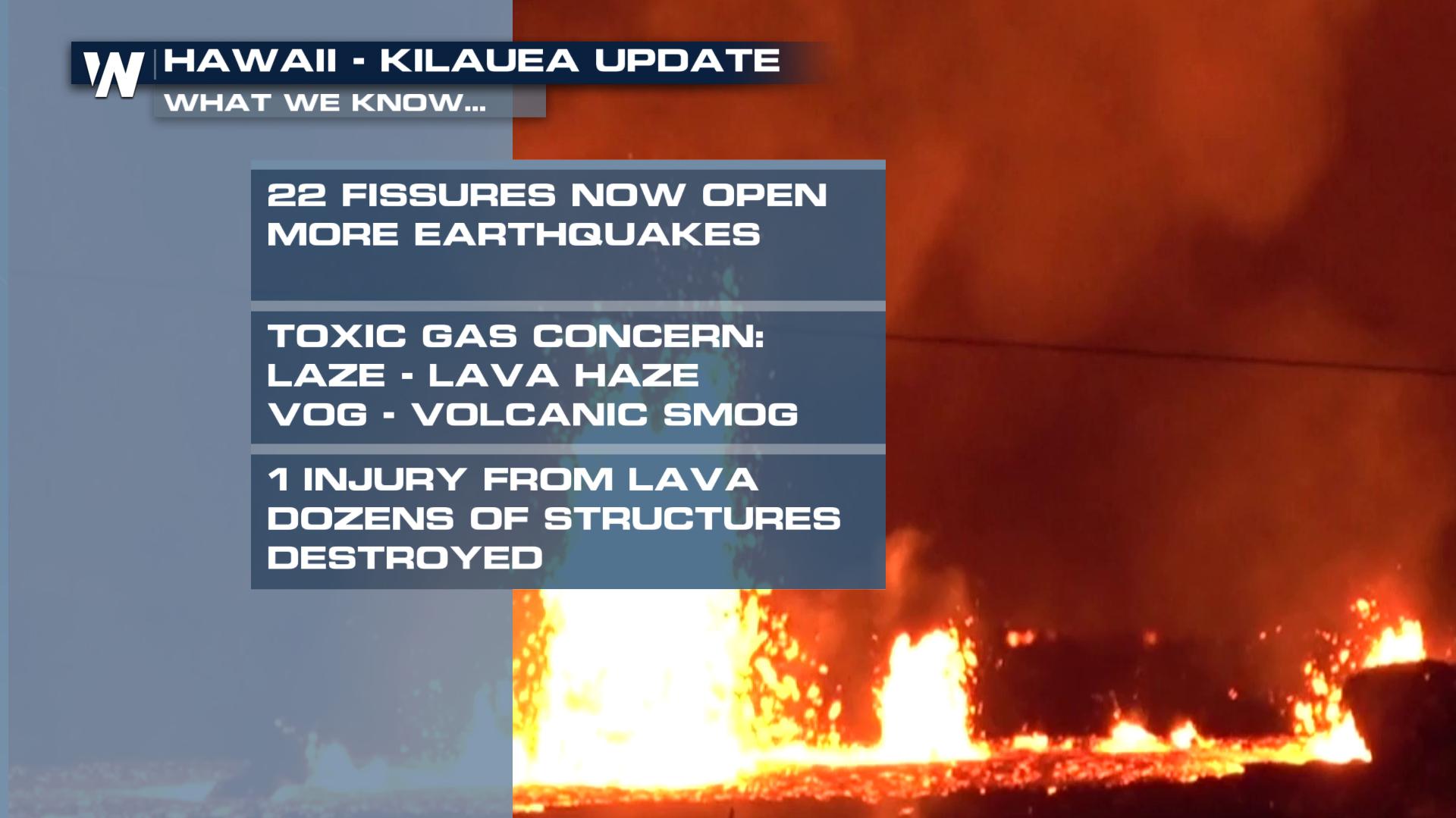 The Kilauea Volcano continues to erupt, creating more fissures, producing more earthquakes and releasing volcanic gas and ash into the atmospheric. We'll cover all this and more on WeatherNation. Make sure to tune in. For WeatherNation, I am
Meteorologist Marcus Walter
.