The National Weather Service Confirmed a tornado in Central Texas Sunday after surveying the area near Leander for damage. The tornado was an EF-1 producing max winds of about 90 miles per hour and was on the ground for a little more than 5 miles.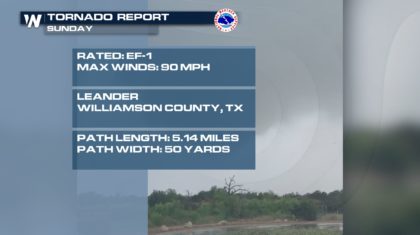 Storms started to fire back up across Texas Sunday morning. A storm with rotation produced a tornado near Leander, TX, which is just north of Austin. https://twitter.com/NWSSanAntonio/status/998195810193018880 Here are some of the photos coming out from across Leander and Georgetown, TX.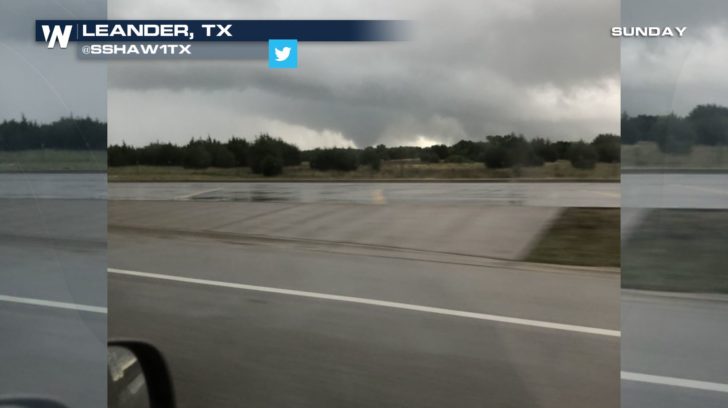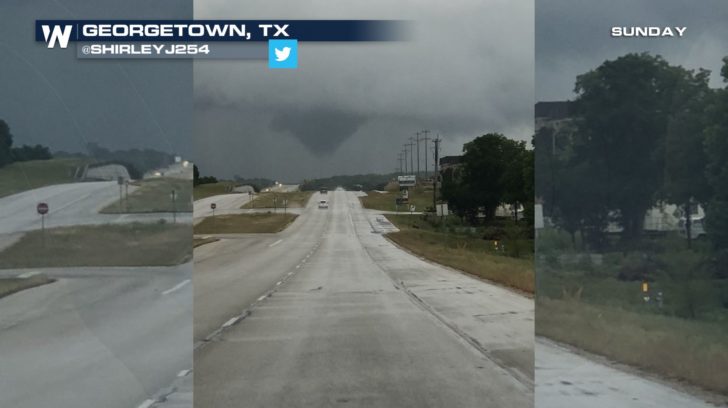 During the Tornado Warning, the Williamson County Emergency Management reported damage along Ronald Reagan north of SH-29. There were also reports of shingle damage, a demolished above ground pool, and downed trees in Leander. https://twitter.com/WeatherNation/status/998212919321018368 Three tornado reports were released from this storm. For WeatherNation, Meteorologist Kate Mantych.