The risk for severe weather and tornadoes is increasing for portions of Alabama, Georgia, and Tennessee for later this afternoon and evening. The Storm Prediction Center has increased the threat to moderate from north of Birmingham to south of Nashville. Supercell thunderstorms, with tornadoes, are likely.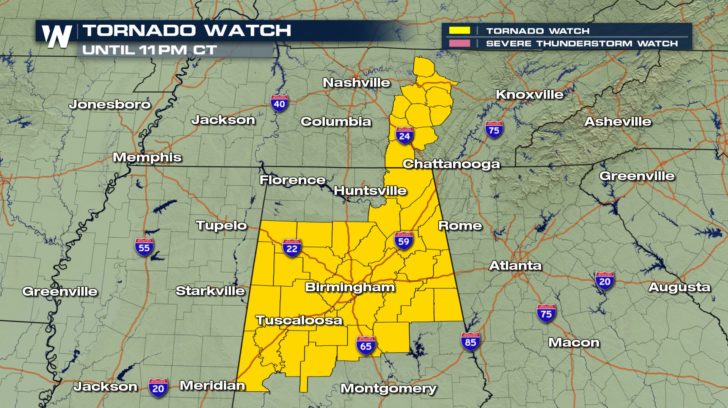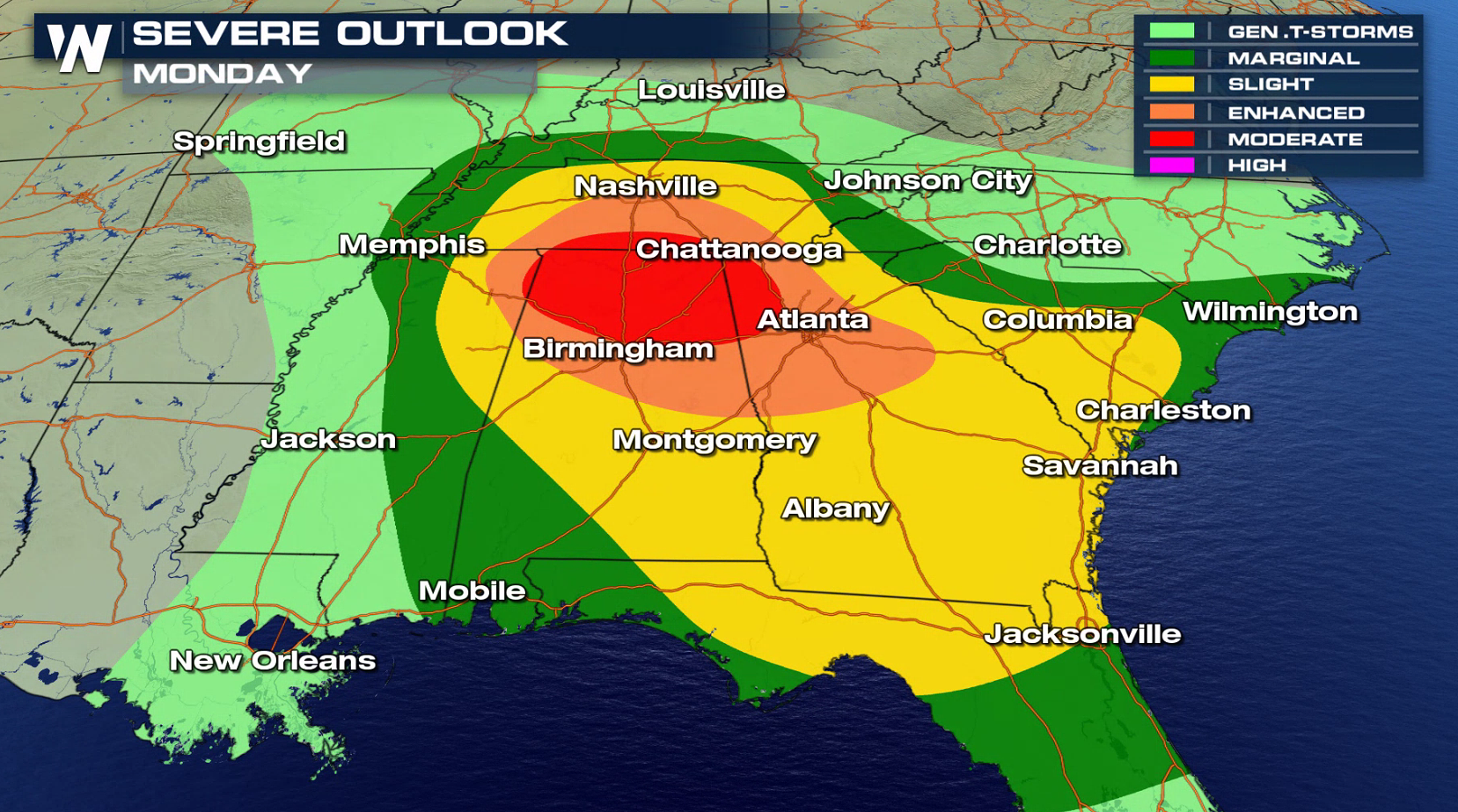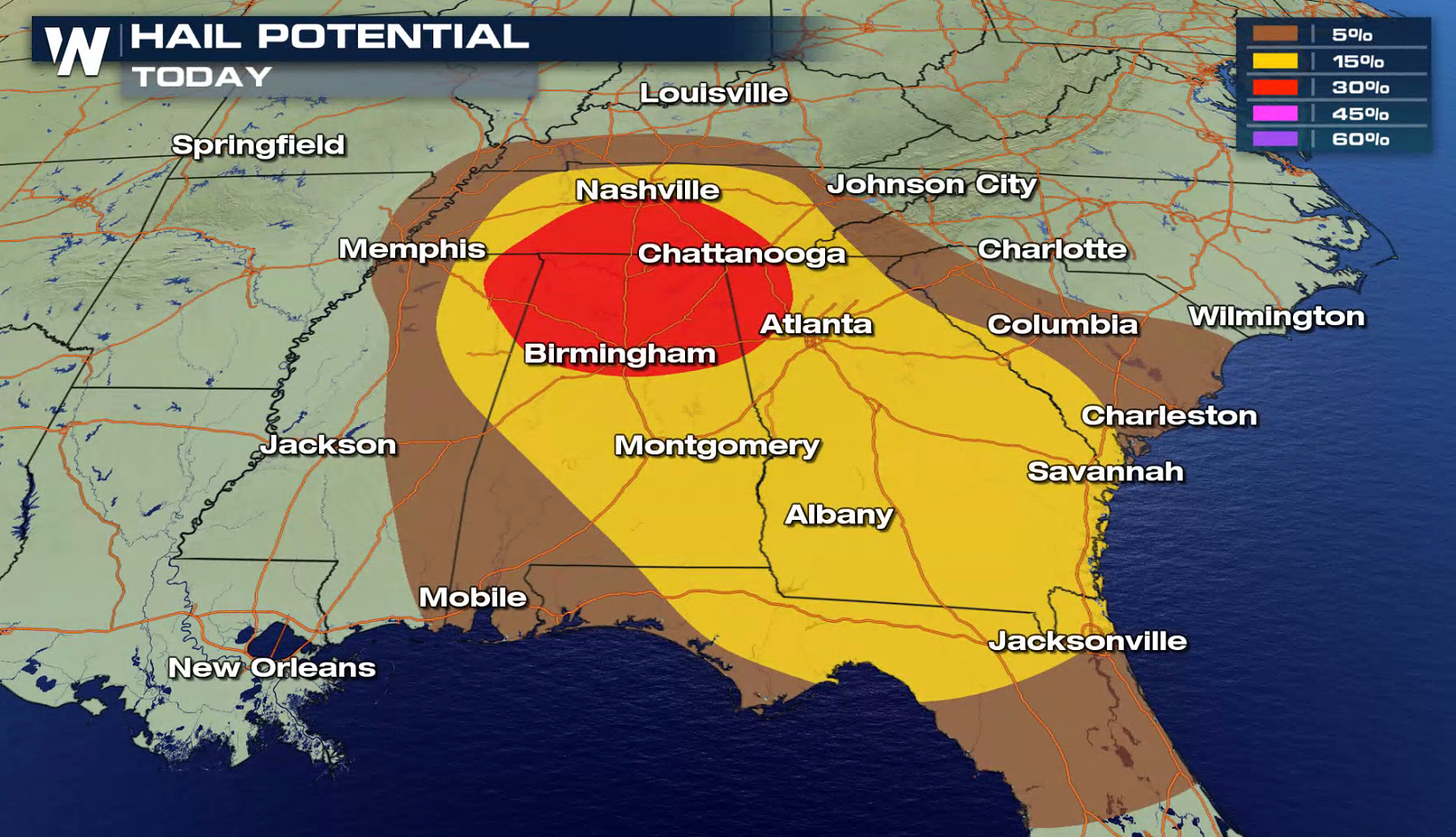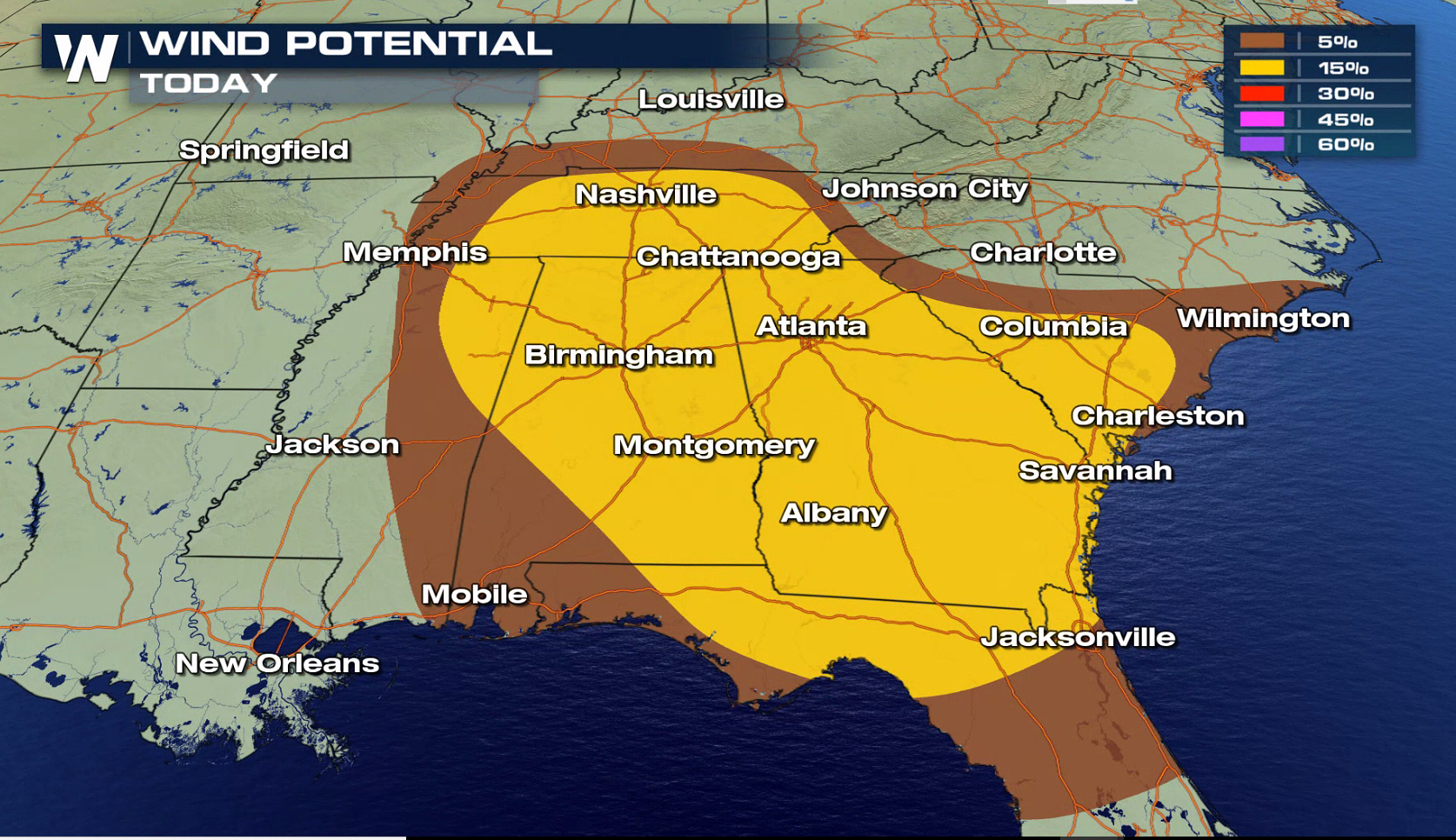 Strong Jet Stream energy in the mid and upper levels of the atmosphere will fuel severe thunderstorm development later this afternoon. With heat and humidity levels climbing, this will help to sustain severe thunderstorms as they develop. Wind shear (wind direction shifting as you go up in the sky) will create spin in the atmosphere, creating rotation for tornado development. This will be enhanced near the warm front and low pressure center.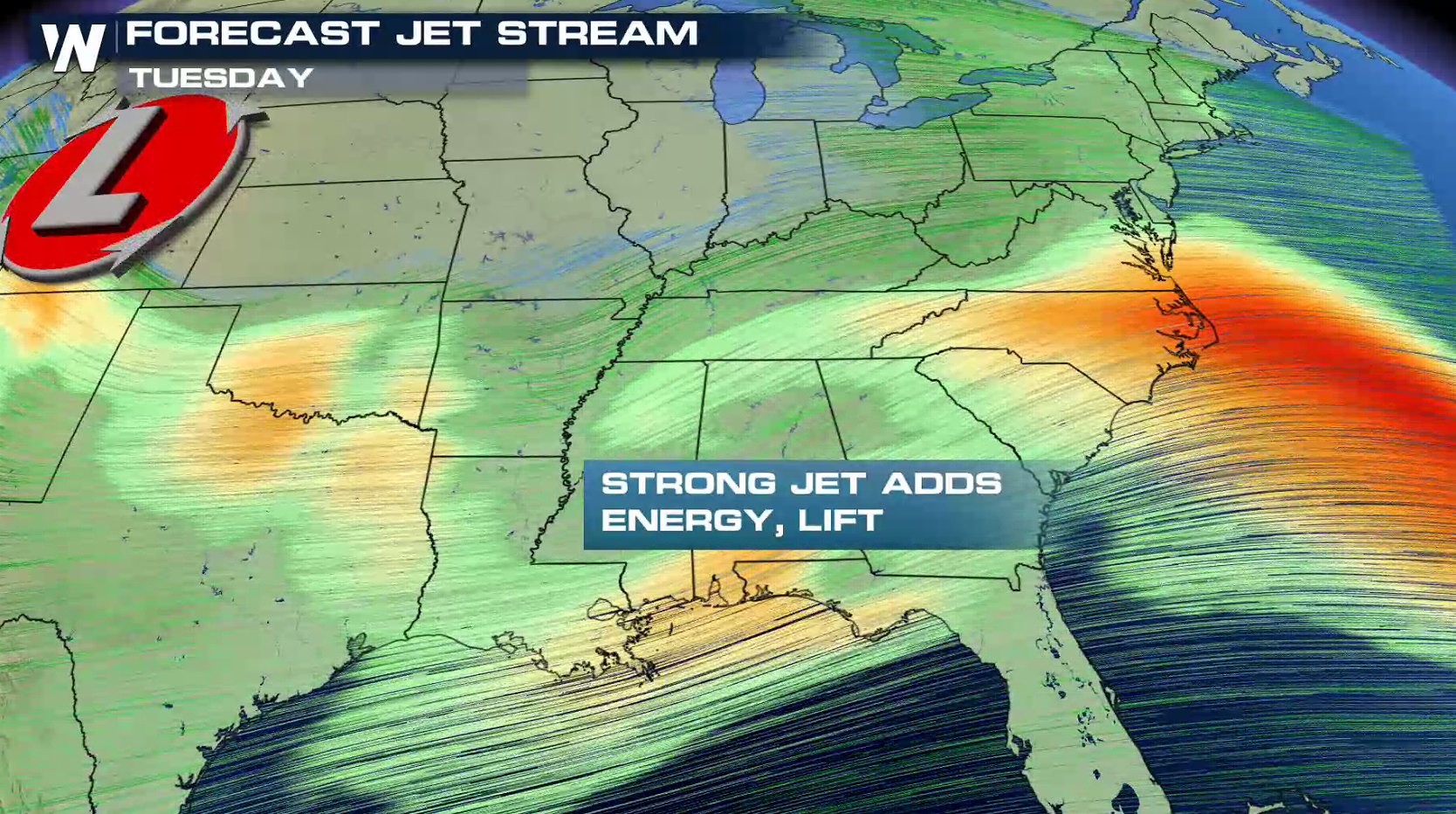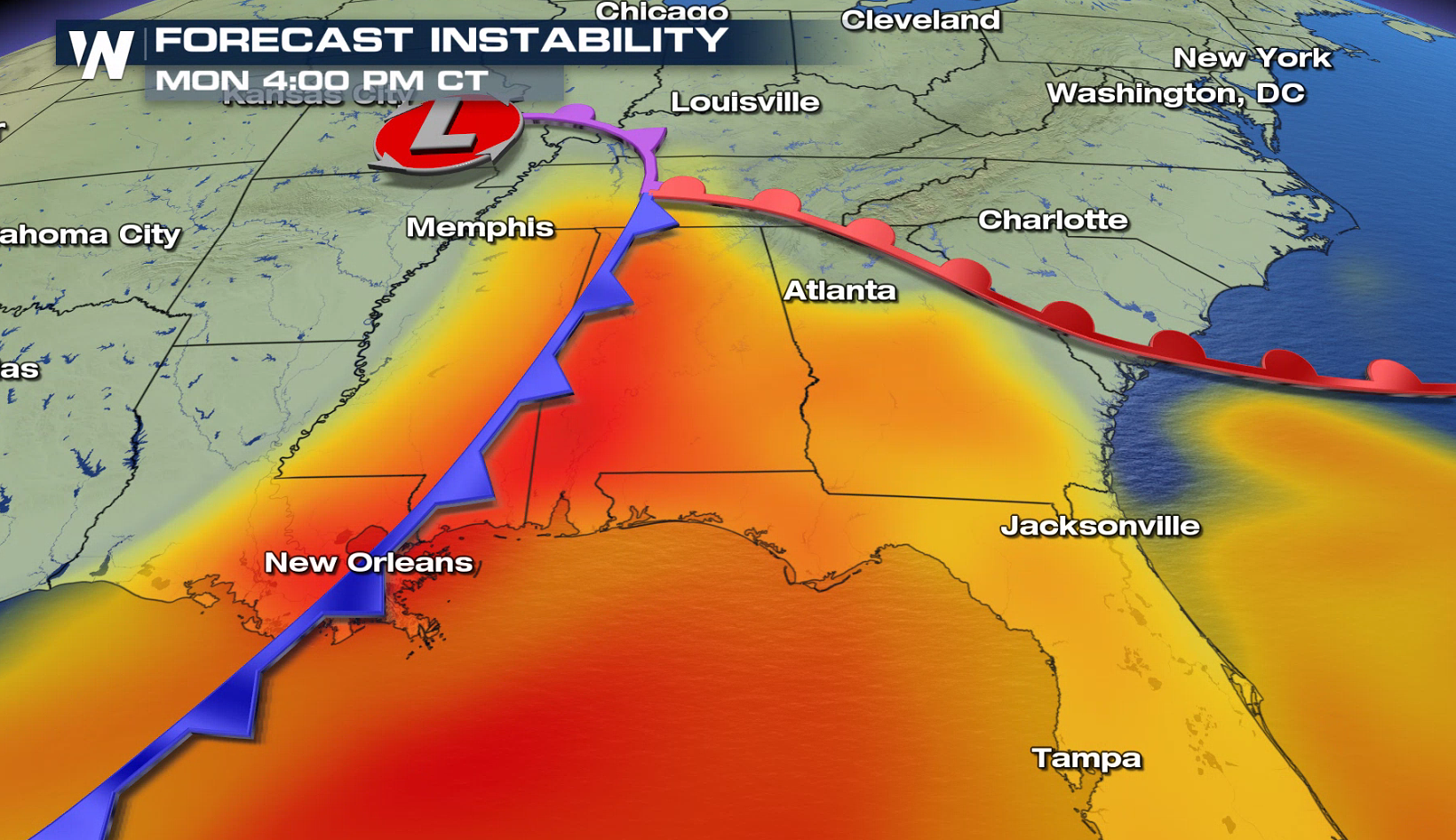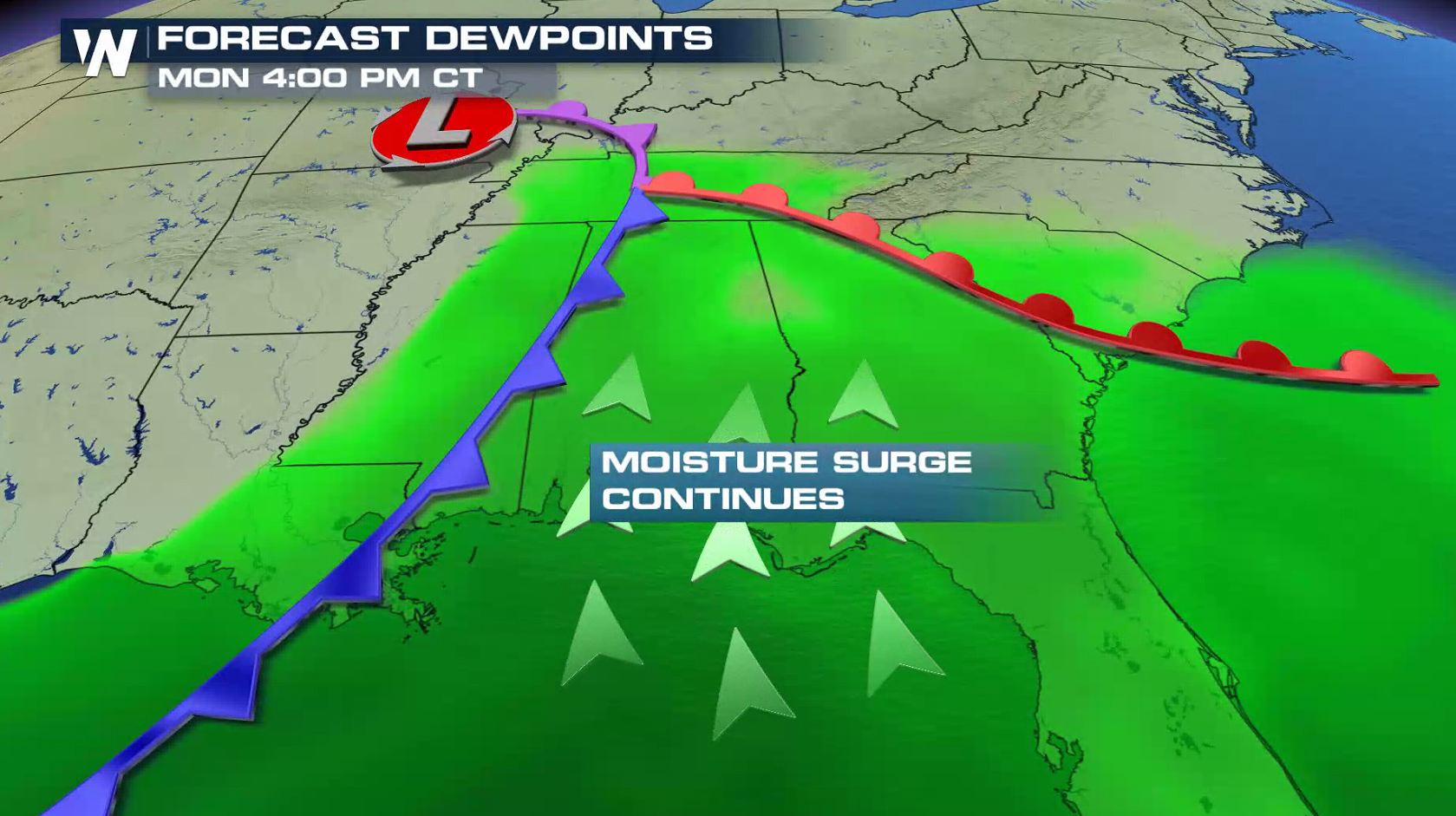 The low pressure center and cold front will push eastward throughout the Tennessee Valley into tonight as the warm front remains draped from Tennessee to the Atlantic Ocean. Thunderstorms will develop along the boundaries, becoming severe.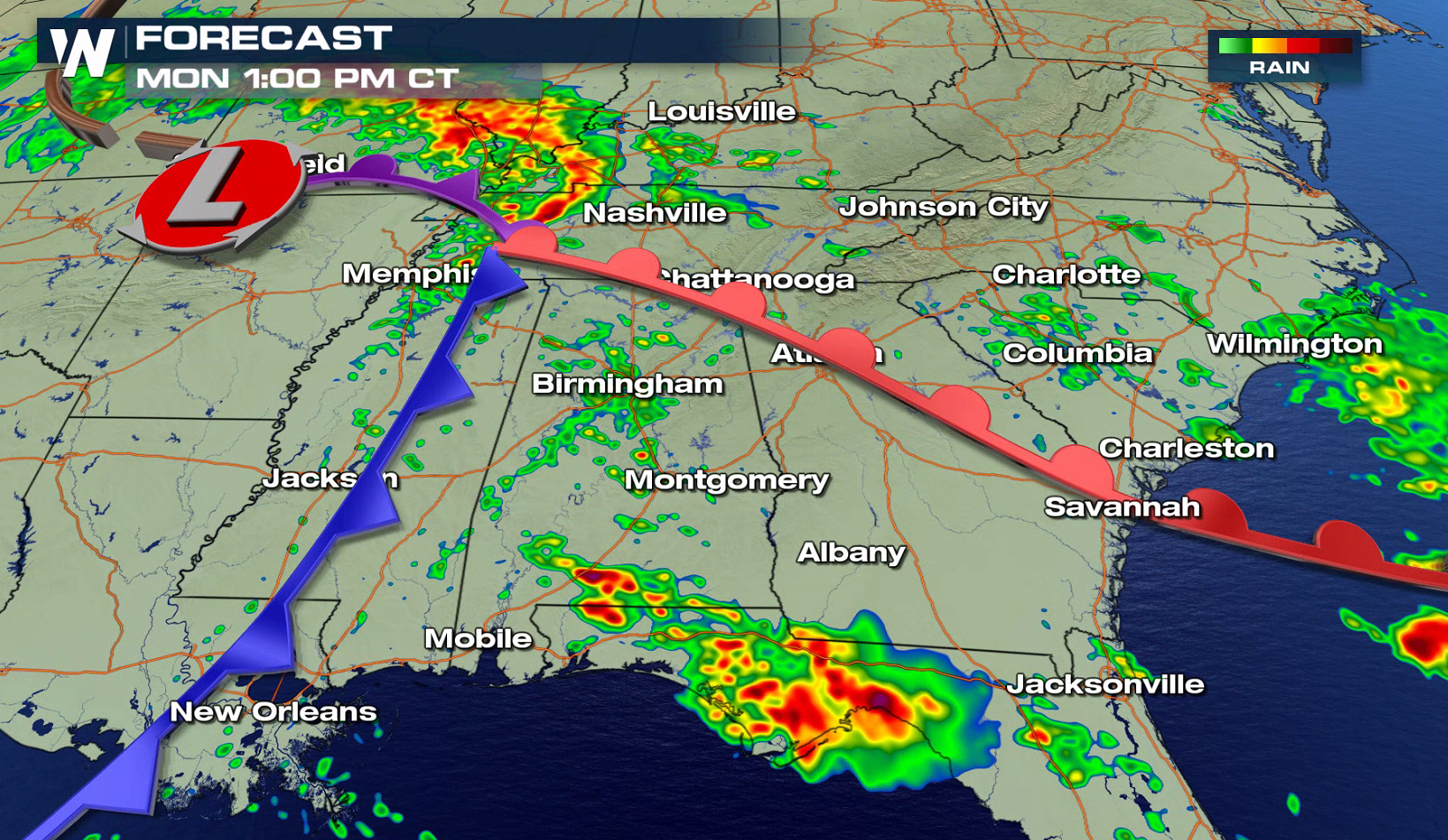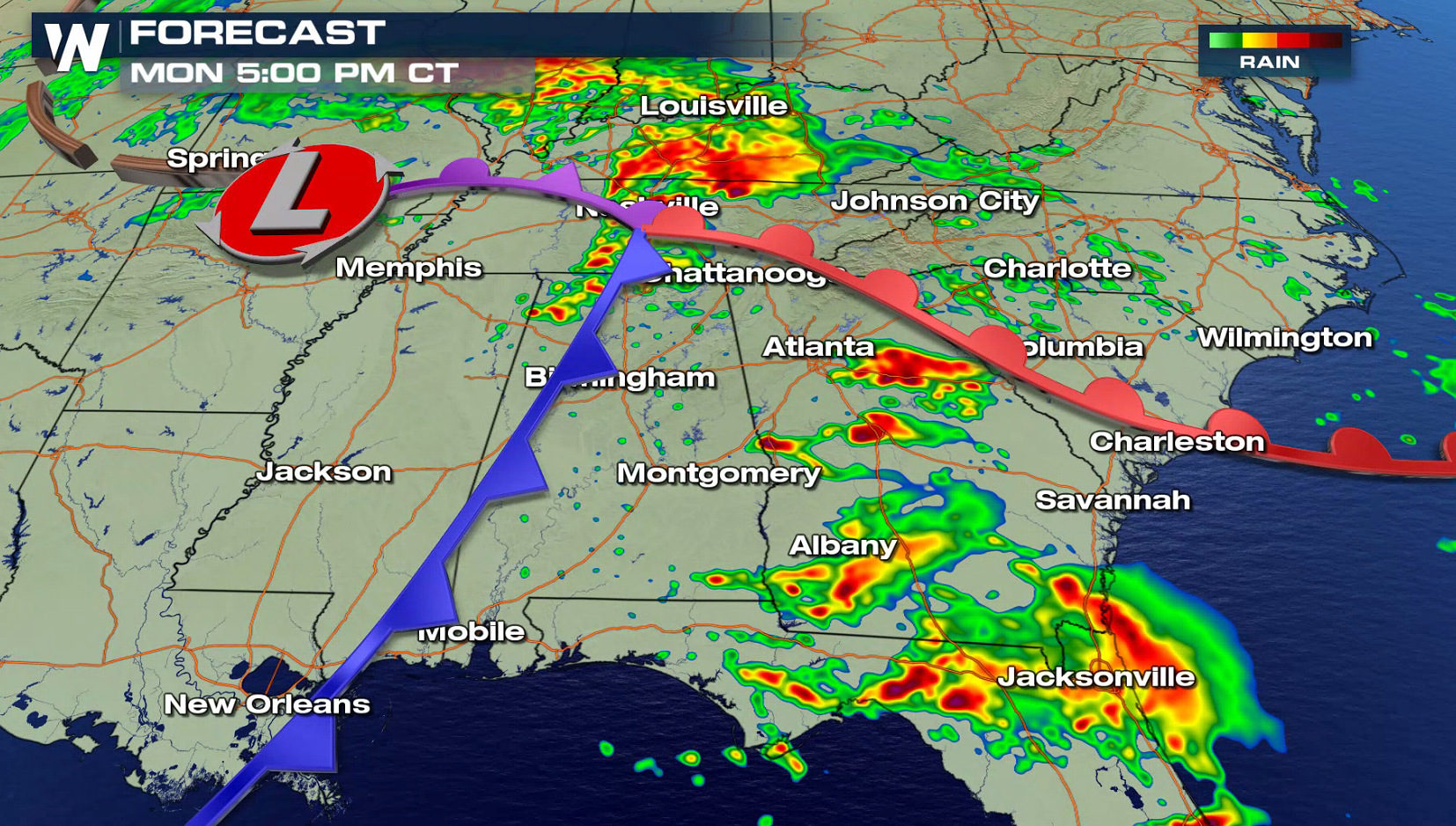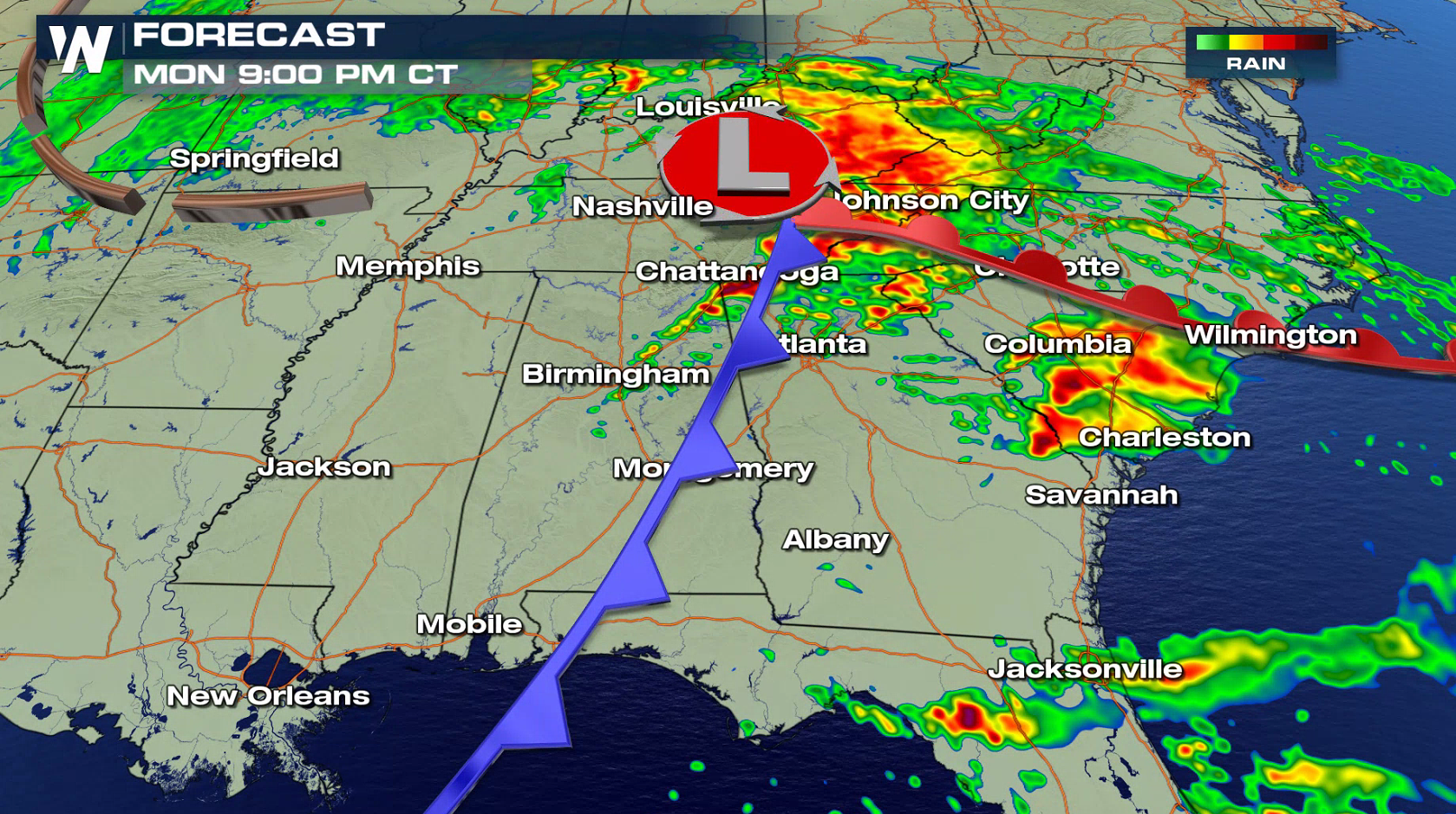 On Tuesday, the system will shift to the southeast and impact areas from South Carolina into Florida. An enhanced risk extends from Charleston to the Big Bend of Florida.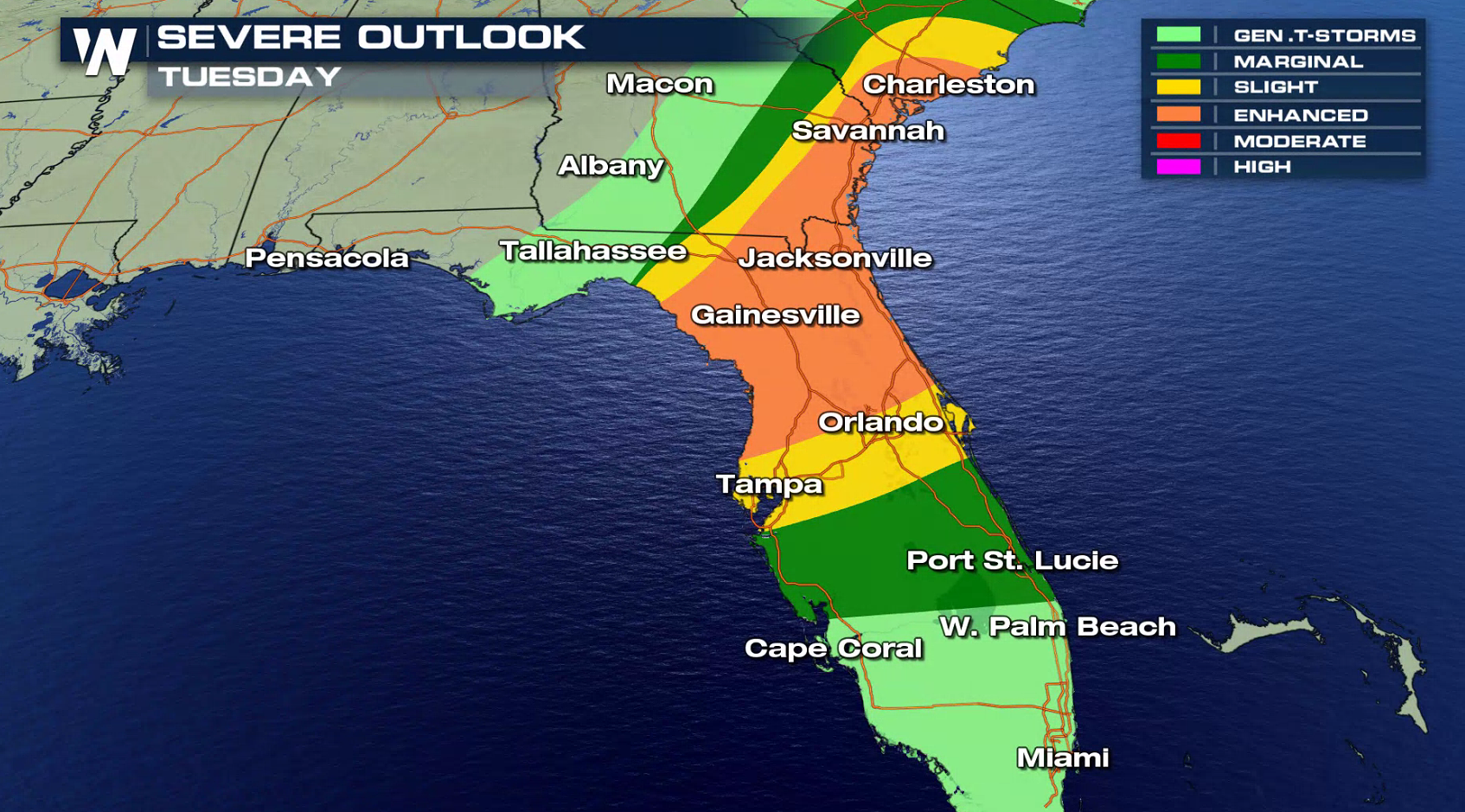 As the cold front continues to drop to the southeast, severe thunderstorms will likely develop in the late morning through the afternoon. Tornadoes, large hail, and strong wind gusts are possible along and ahead of the front. Storms will weaken into the early evening as Jet Stream support aloft lifts to the northeast and out into the Atlantic Ocean.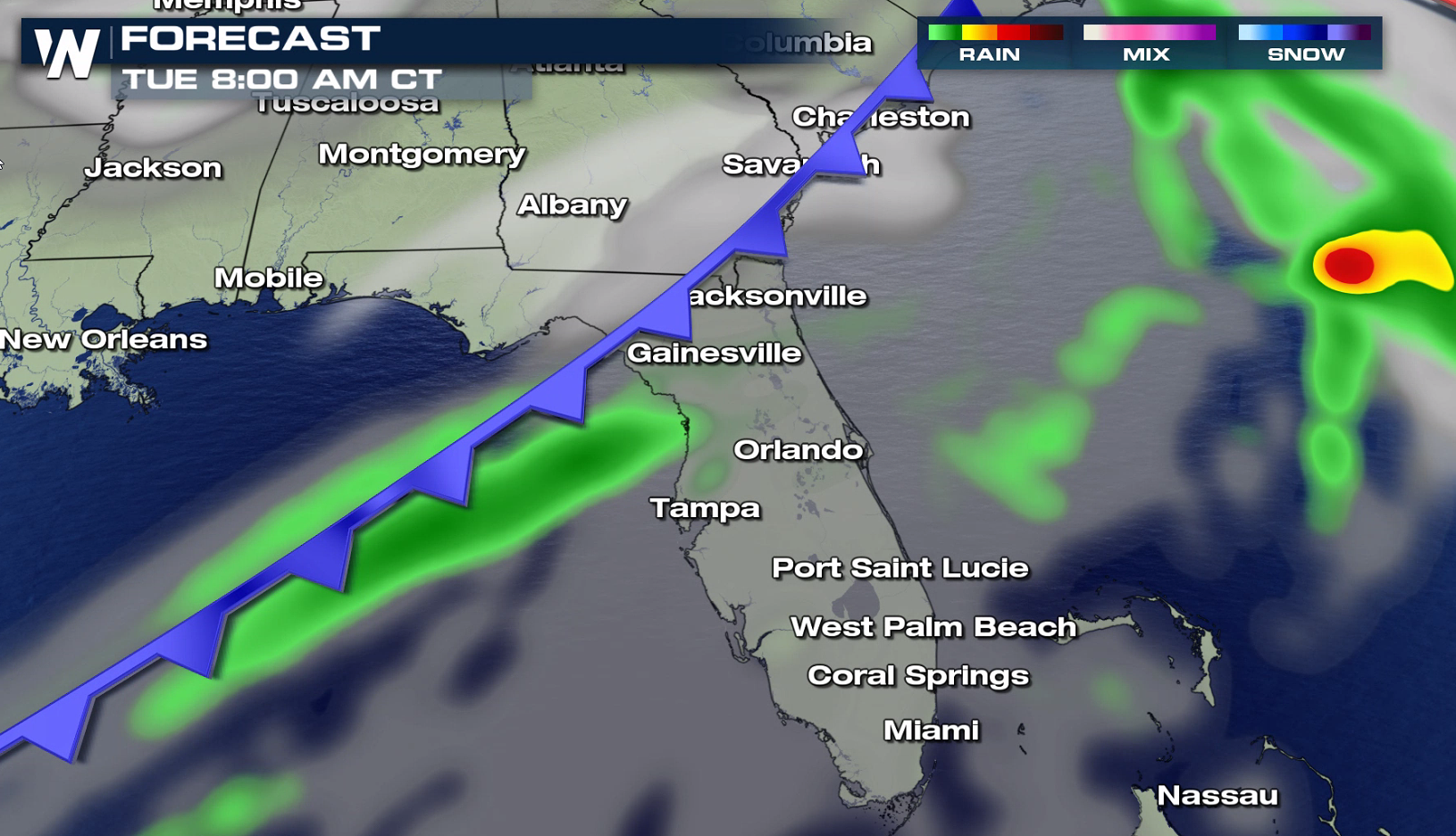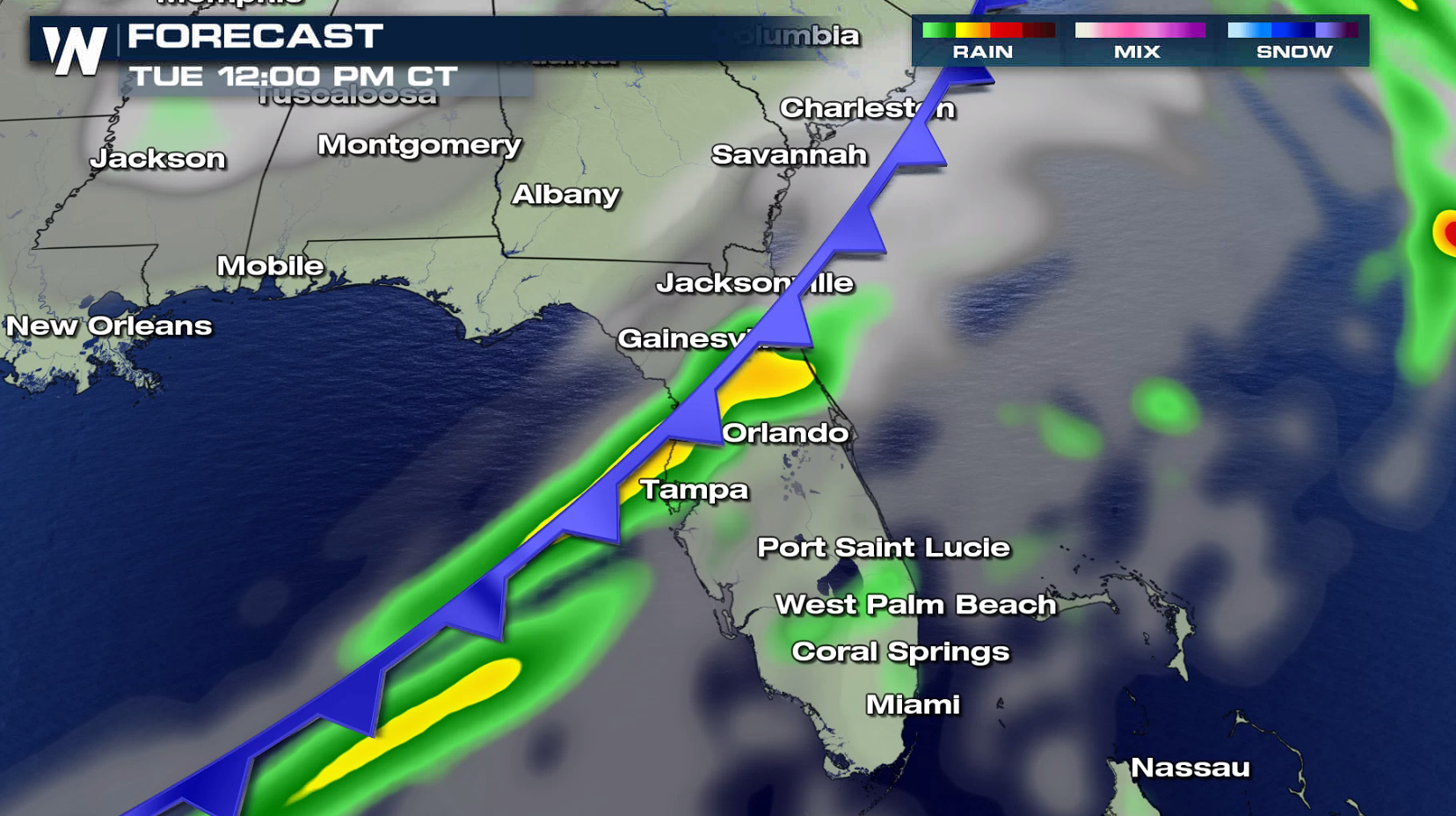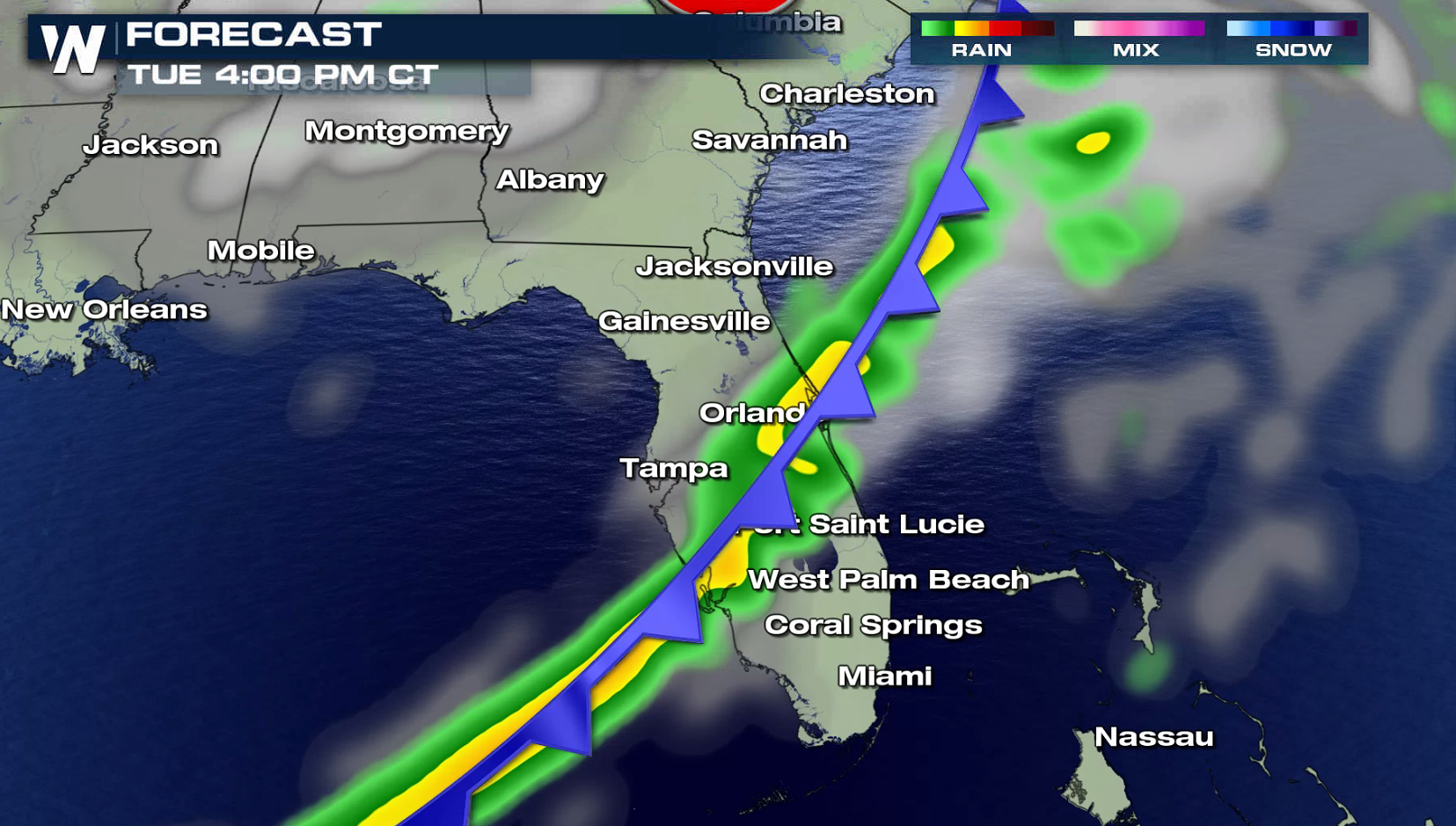 For WeatherNation: Meteorologist Mace Michaels