ABOVE - A Tornado Watch has been issued for portions of the Southeast from near Texarkana to Huntsville, AL tonight as strong storms move through. Please heed all warnings, and have multiple ways to receive weather warnings. While tornadoes are the primary threat, storms can also produce large, damaging hail and gusty winds.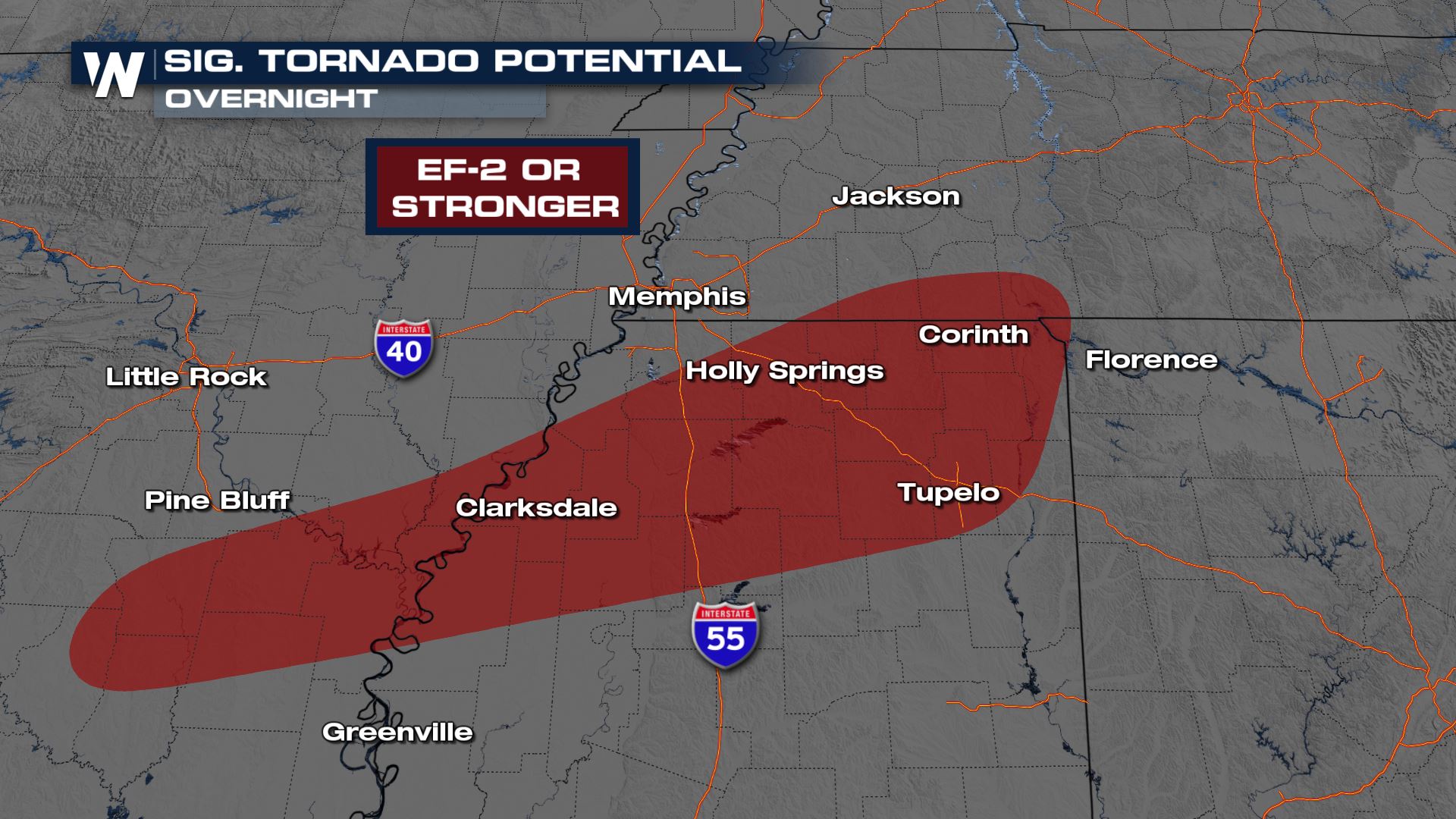 A strong upper-level trough will team up with record and near-record temperatures, an abundance of gulf moisture, as well as an incoming surface front. These ingredients all combined will produce severe storms through Friday. The risk area is highlighted from East Texas to Tennessee, including much of Mississippi, Alabama, Arkansas, and northern Louisiana.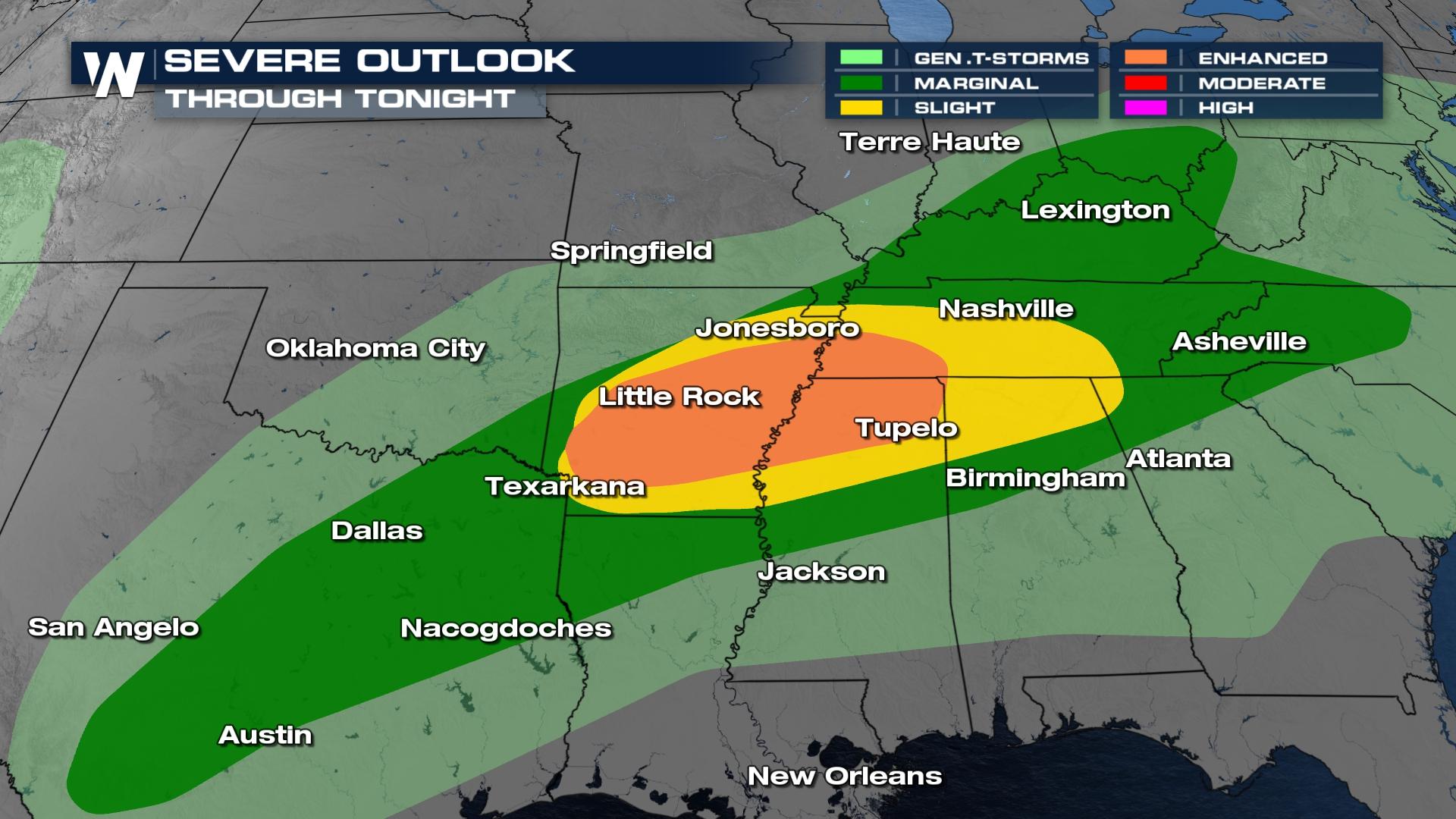 All types of severe weather hazards are possible, including an elevated tornado threat. Additionally, we have the risk of large hail from Arkansas through west Tennessee and north Mississippi where cold air in our atmosphere will support strong updrafts capable of producing lime or egg size or larger hailstones.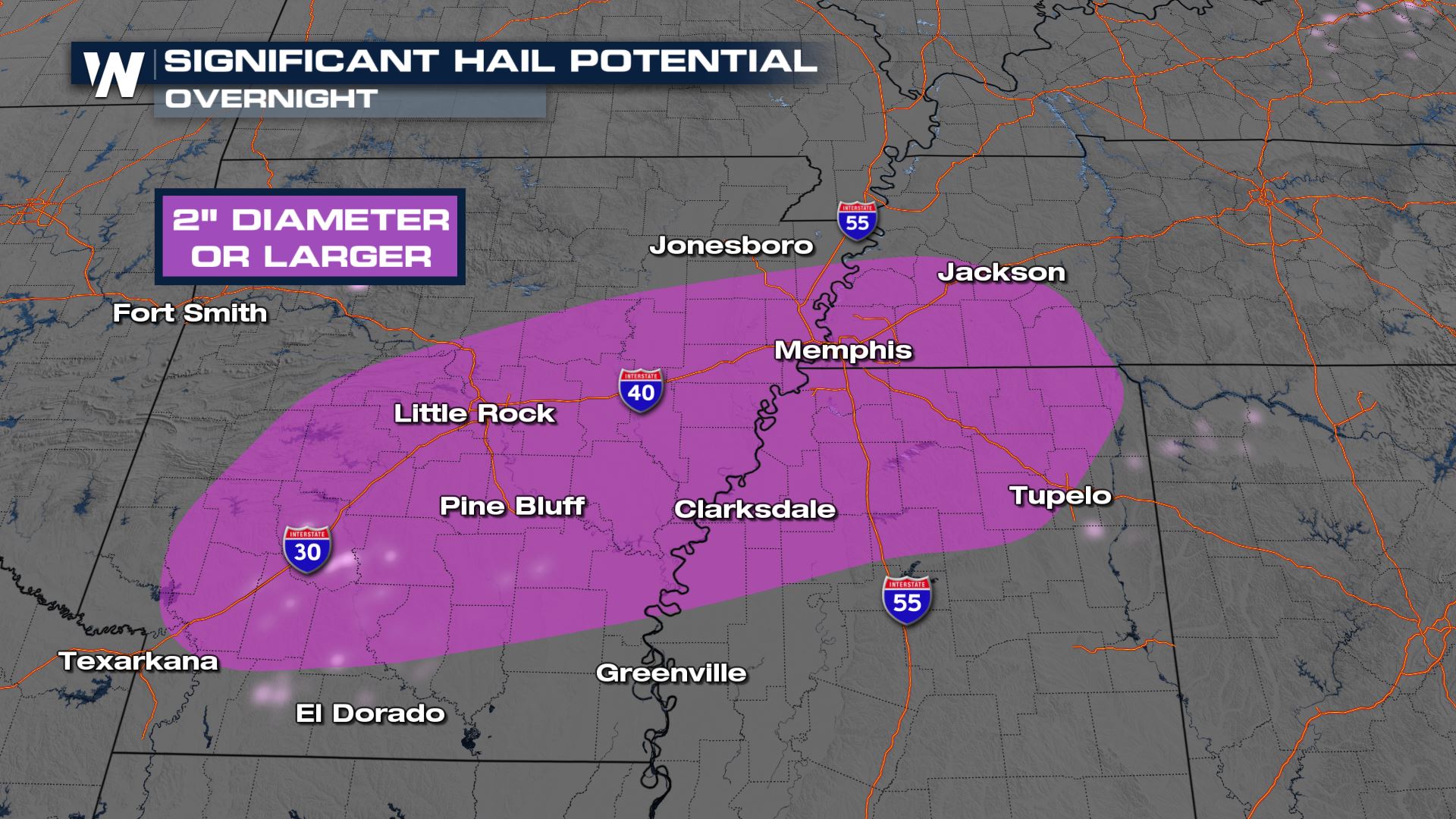 Storms will continue to fire throughout the nighttime hours. These storms have a history of producing large hail and becoming tornado warned. Make sure you have multiple ways of receiving severe weather alerts through tonight and before you head to bed.
Stay with WeatherNation for continuing coverage on this multi-day severe weather event. You can always find watches and warnings scrolling at the bottom of your screen!