Severe storms, including damaging winds and tornadoes, are looking possibleover parts of the Upper Midwest.  This includes parts of Iowa, Minnesota and Wisconsin.  Here is the very latest.
Severe Outlook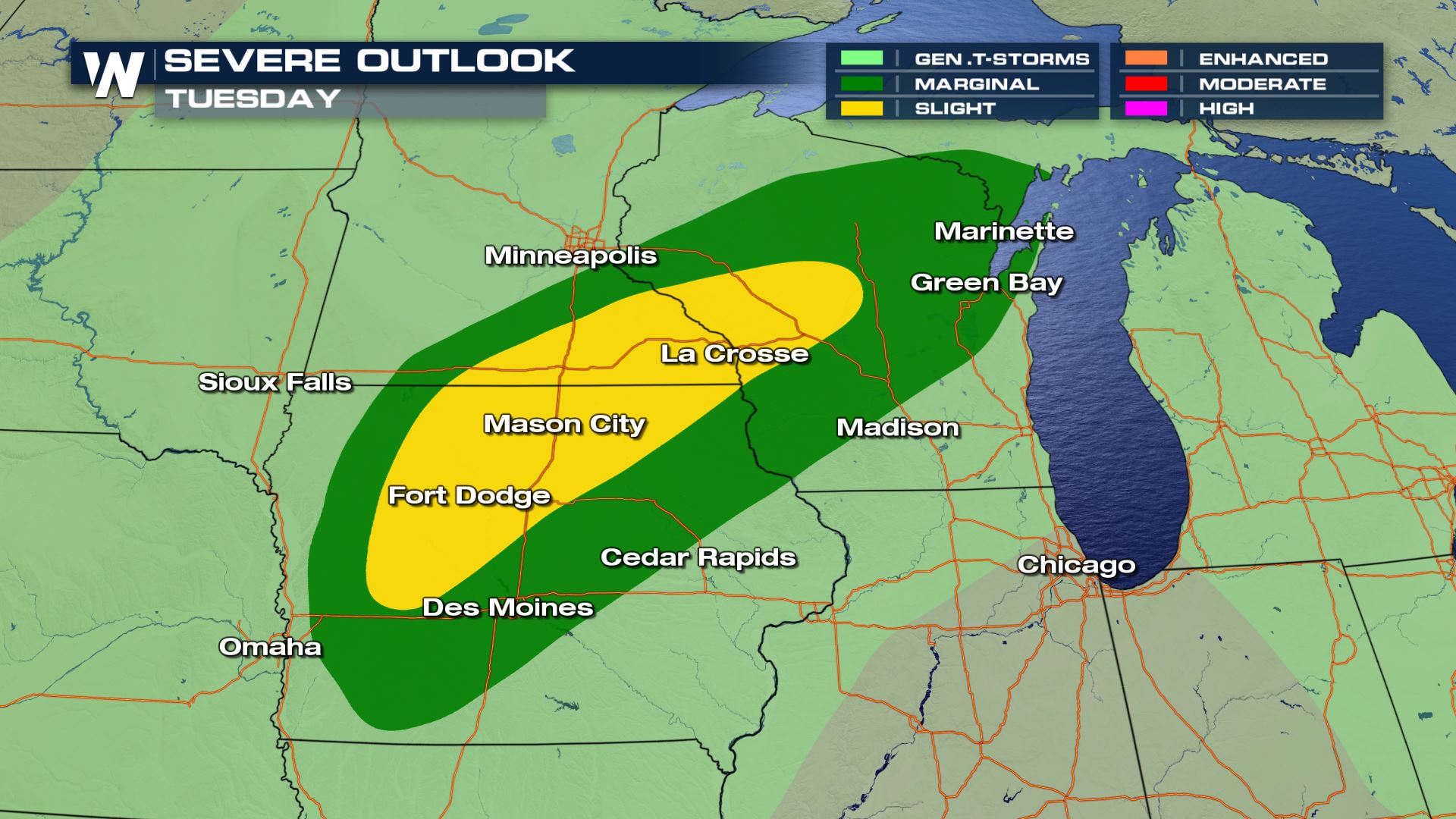 Here you can see a slight risk for severe weather over Iowa, Minnesota and Wisconsin.  This includes the cities of Fort Dodge, Mason City and La Crosse.  This risk means scattered severe storms will be possible.
Severe Risks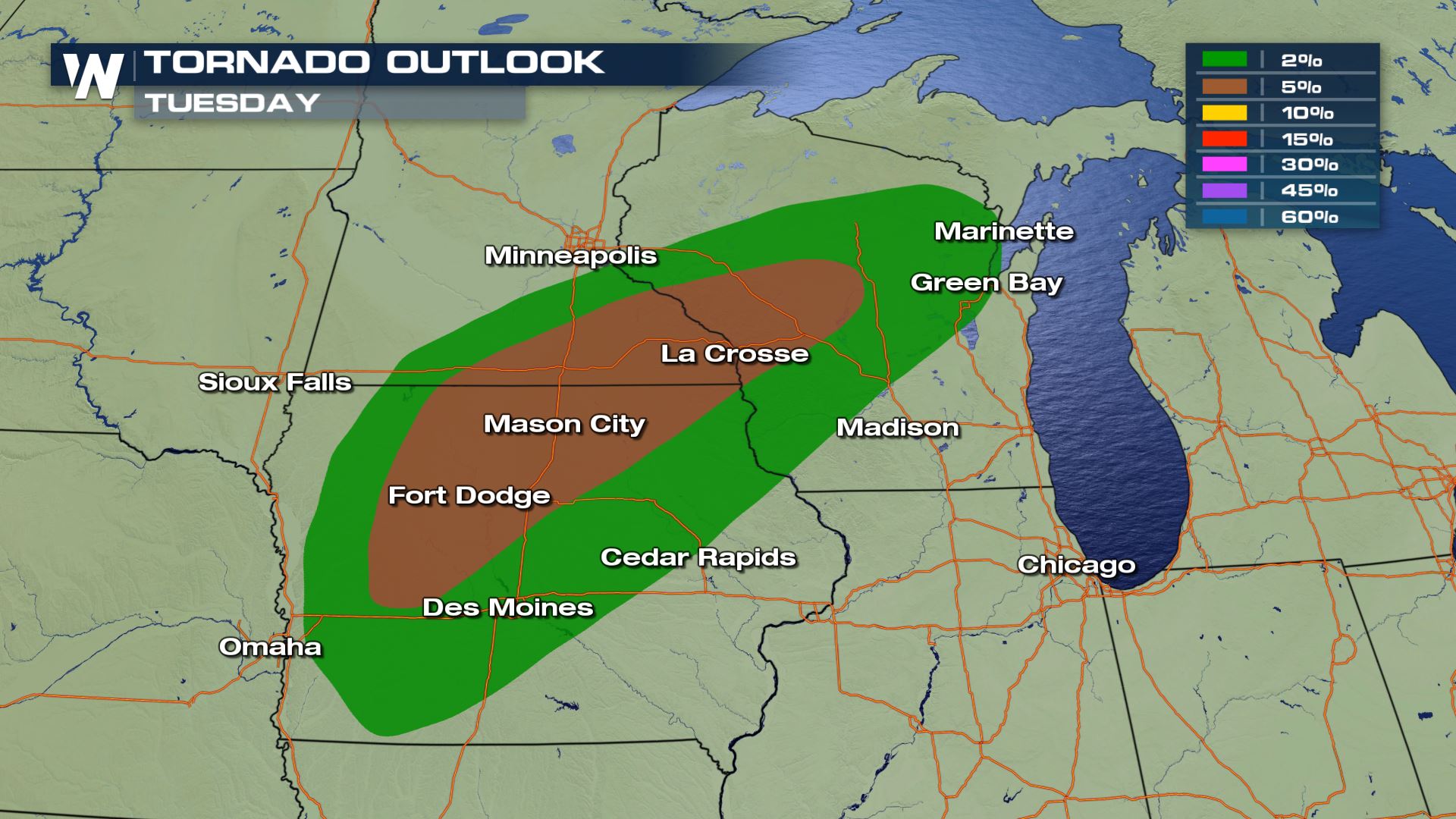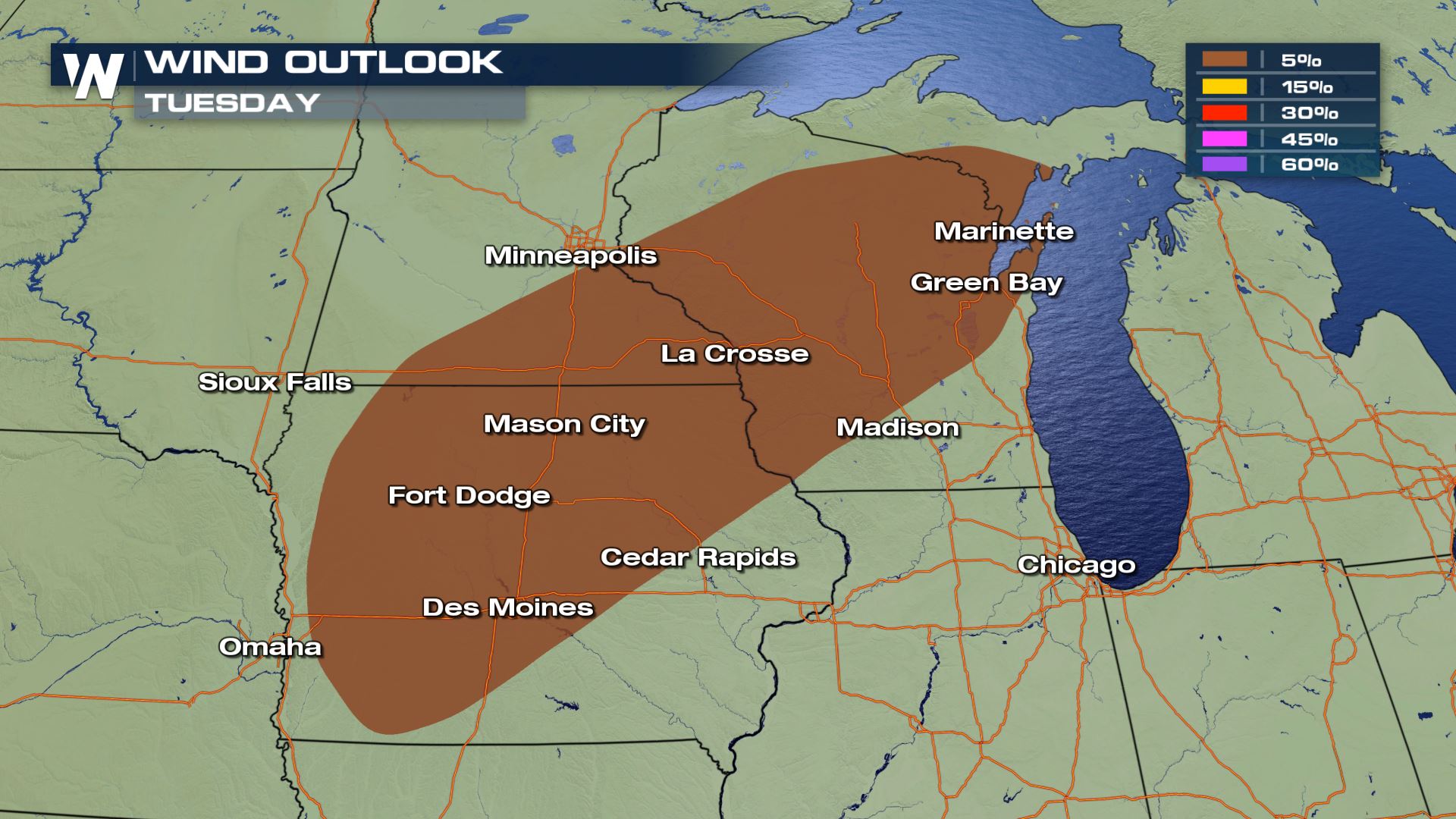 The main weather risks for Tuesday will be damaging winds and tornadoes.  The tornado risk is actually more on the higher end so anyone in or traveling to these areas will need to be weather aware.
Forecast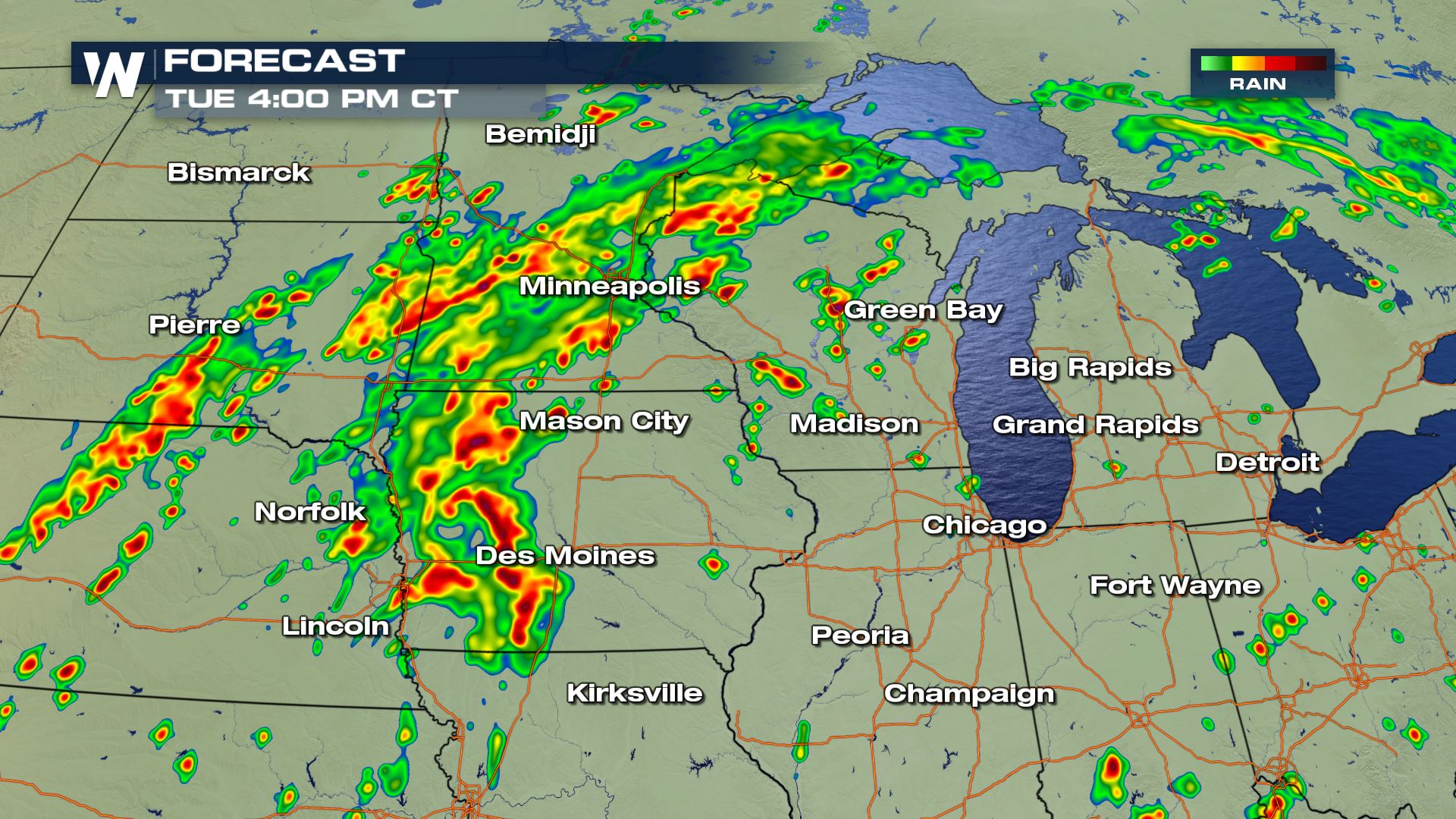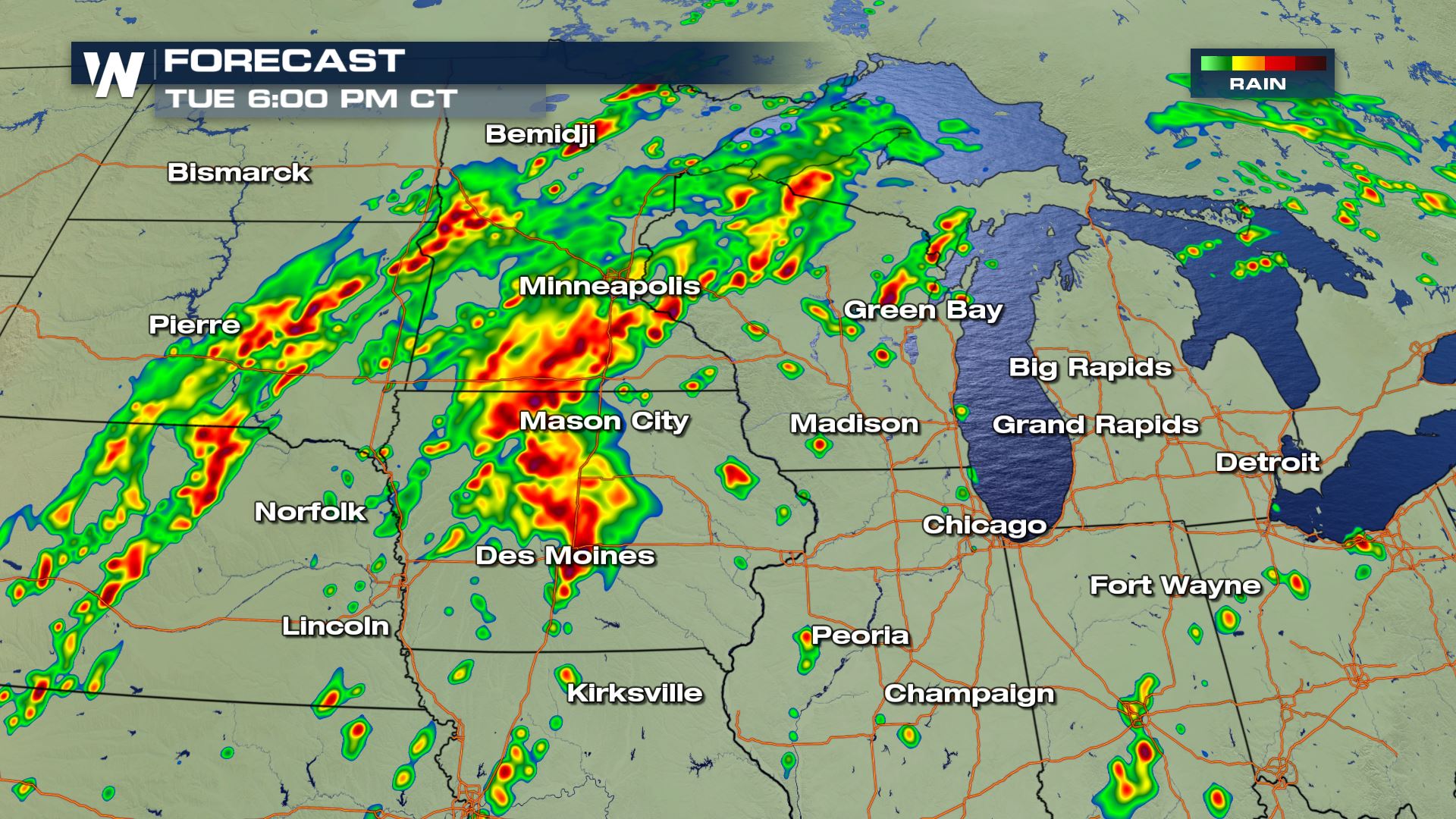 During the afternoon and evening hours is when the highest risk of severe weather will be in the forecast.  Take a look at the intensity that we are seeing on the Forecast Radar...this means heavy rain and flooding will also be a severe risk today. Keep checking with
WeatherNation
for more updates on today's severe weather chances.