Multiple sightings of tornadoes in Iowa have prompted a tornado watch which is in effect until 7 o'clock Wednesday evening.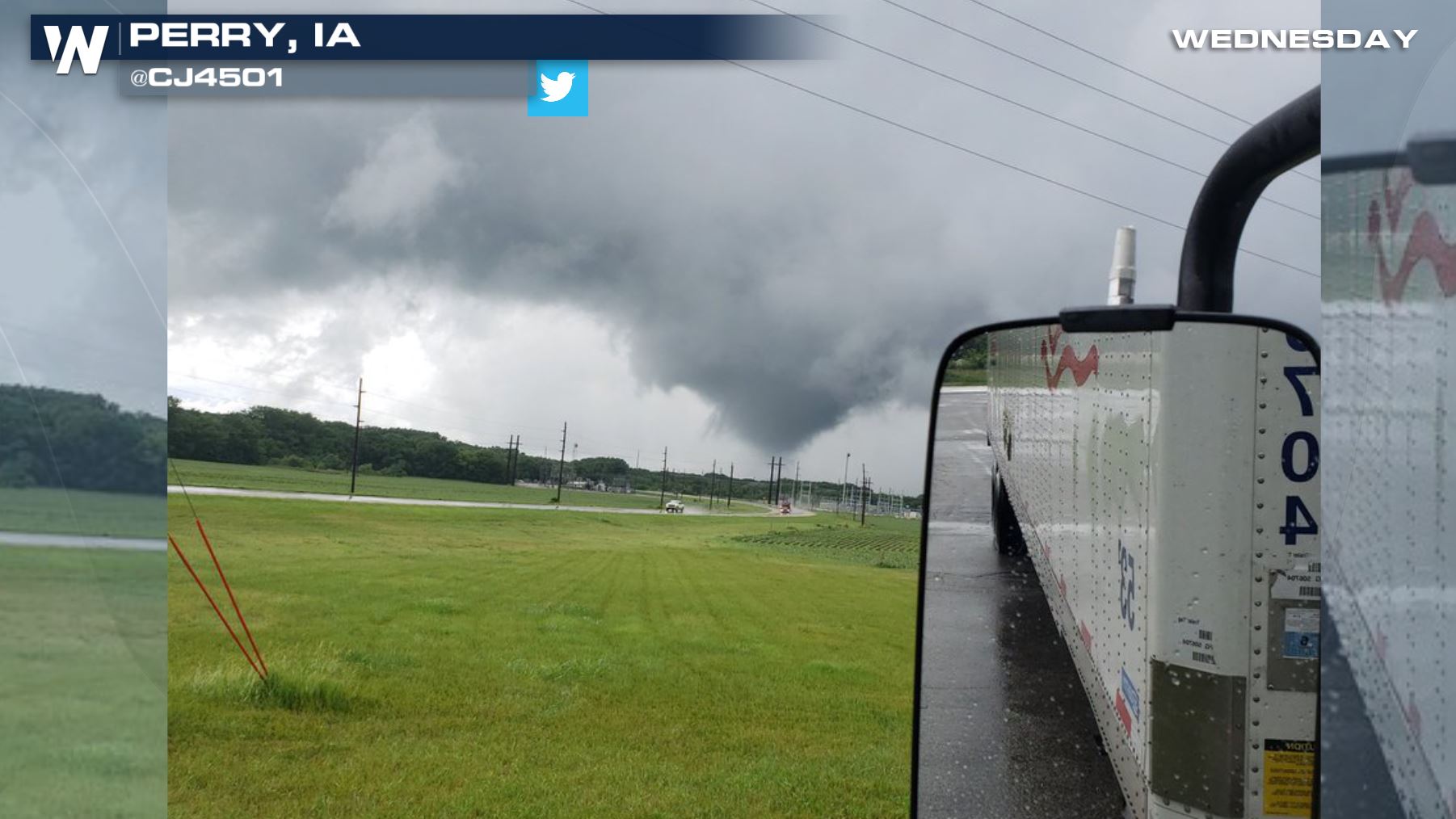 Viewer picture of a tornado-warned storm in Iowa courtesy Twitter user @CJ4501 Around 2 p.m. central Wednesday, the National Weather Service in Des Moines began issuing several tornado warnings. https://twitter.com/WeatherNation/status/1009519827407462400 A few of the tornado warnings Wednesday were for 'observed tornadoes.' There are variations to tornado warnings when the alerts are issued. For instance if there is no ground confirmation, the warning will usually carry a 'radar indicated' association. That means that meteorologists believe a tornado is happening due to appearance on radar. Meteorologists can also use the association 'observed tornado' either when someone spots it from ground level, or the radar information is conclusive, showing there is definitely a tornado at the moment.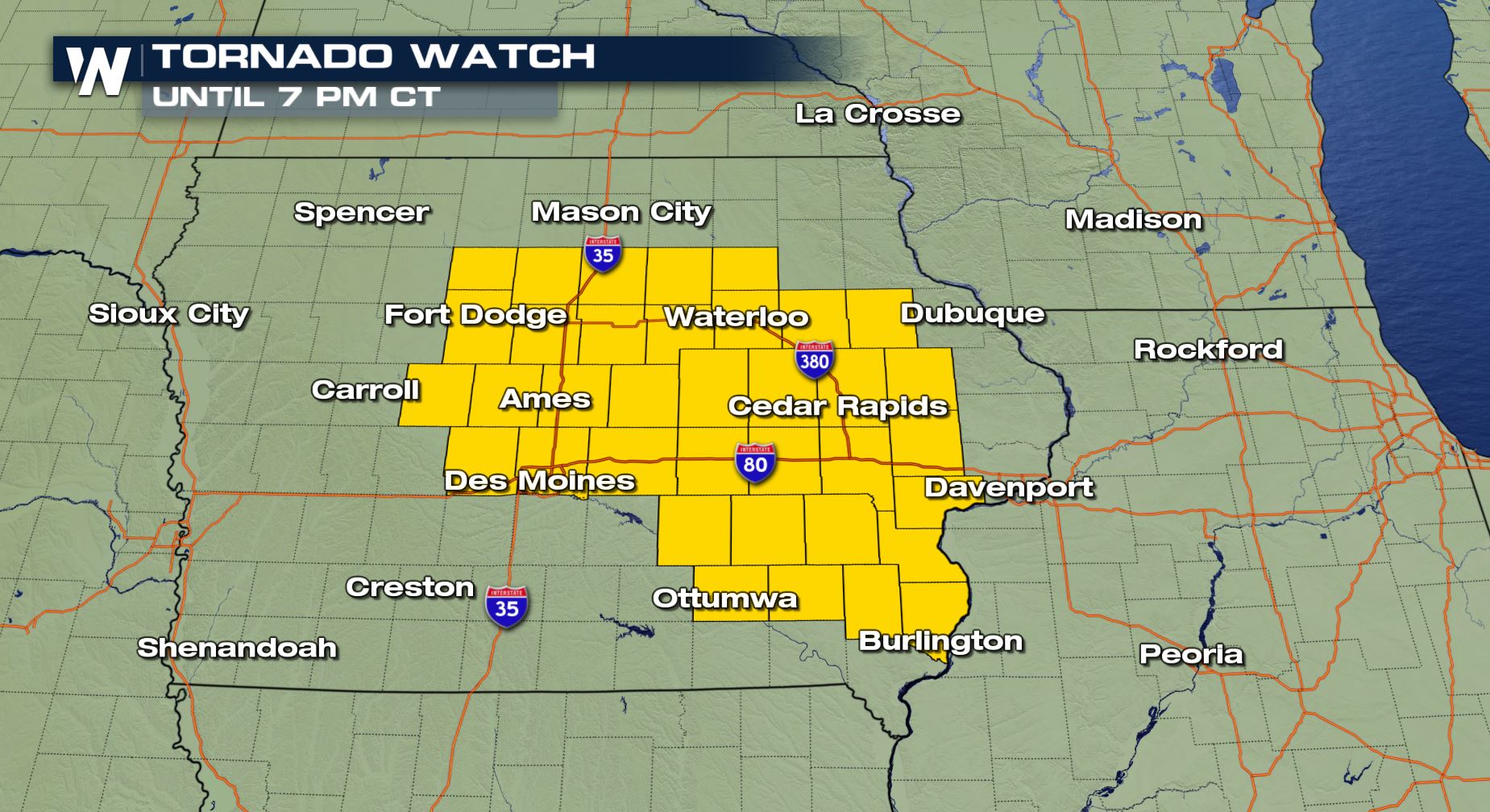 A tornado watch was issued shortly after the storms showed signs of strengthening. This is in effect until 7 p.m. central Wednesday. This alert means that tornadoes are possible and folks should prepare to take action, if needed.
Related Story: Severe Weather Threat in Middle Atlantic & Plains
https://www.facebook.com/WeatherNation/posts/10156595203514874 Remember, if you can safely do so you can send us pictures or videos of the storms in your area. It helps us tell the weather story and conclude what is happening on the ground. For WeatherNation, Meteorologist Steve Glazier