Overnight tornadoes damaged homes in the Florida panhandle, according to preliminary reports from the National Weather Service. At least two tornadoes were reported in Jackson and Holmes Counties, both of which are located roughly halfway between Tallahassee and Pensacola. No injuries or fatalities have been reported from the tornadoes, but one home in Holmes County is reported to have been destroyed and at least three other roofs were damaged in Graceville.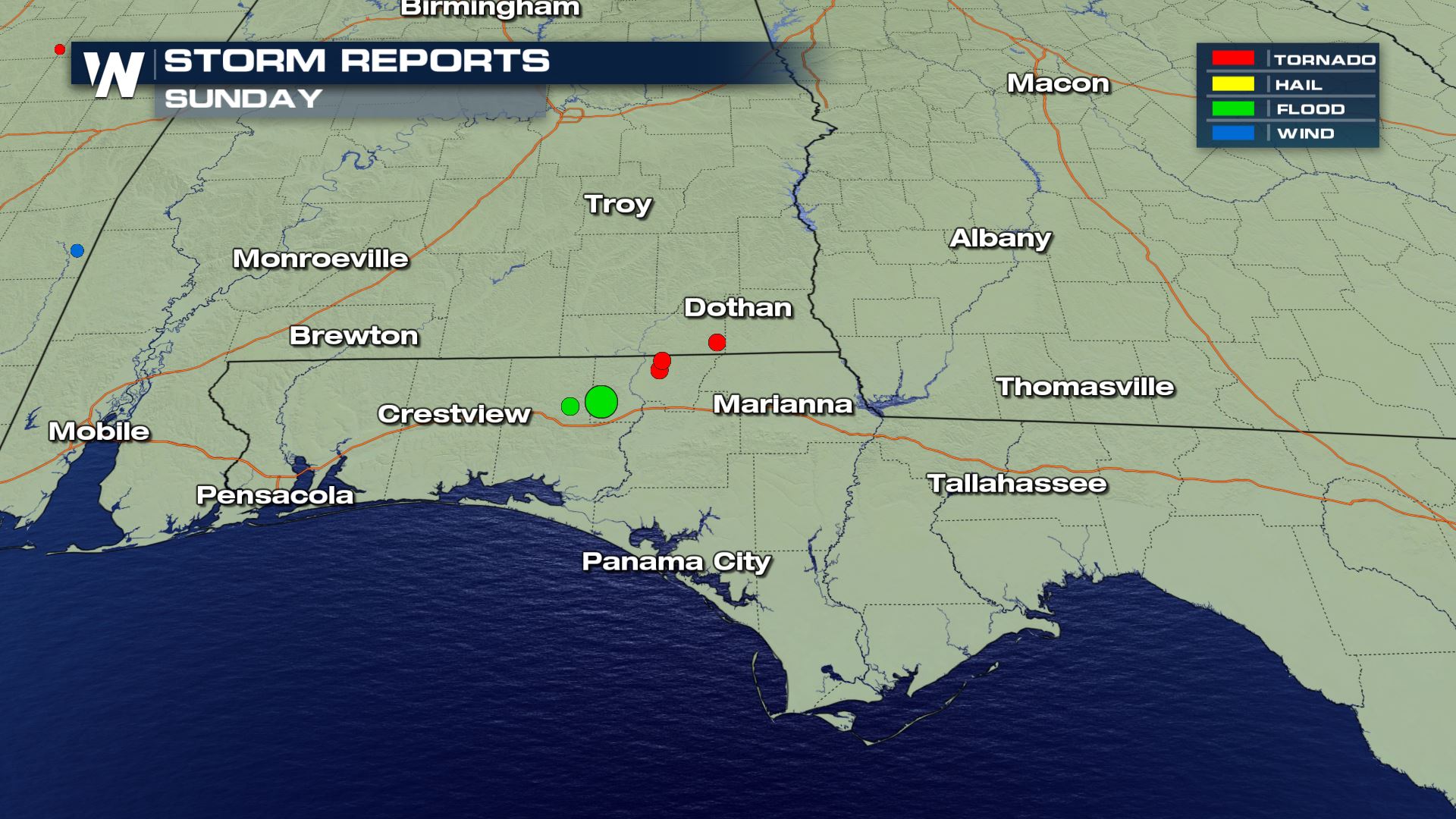 Flooding is now a big concern for many of the same locations, as places around the area have seen an enormous amount of rainfall this weekend. Pensacola had nearly five inches of rain as of Sunday evening, and there was still more yet to go. The tornadoes touched down during the early morning hours on Sunday in association with a
strong area of low pressure
that brought wintry weather on its cold side, including ice to parts of Texas and the South.
Heavy rain and flooding
impacted much of the East Coast with the same storm system. Fortunately, the impacted area dries out significantly after some leftover lighter showers on Monday. Later Monday, the rain clears out altogether, and a mostly dry stretch should help see a drier pattern through most of the week and into the weekend.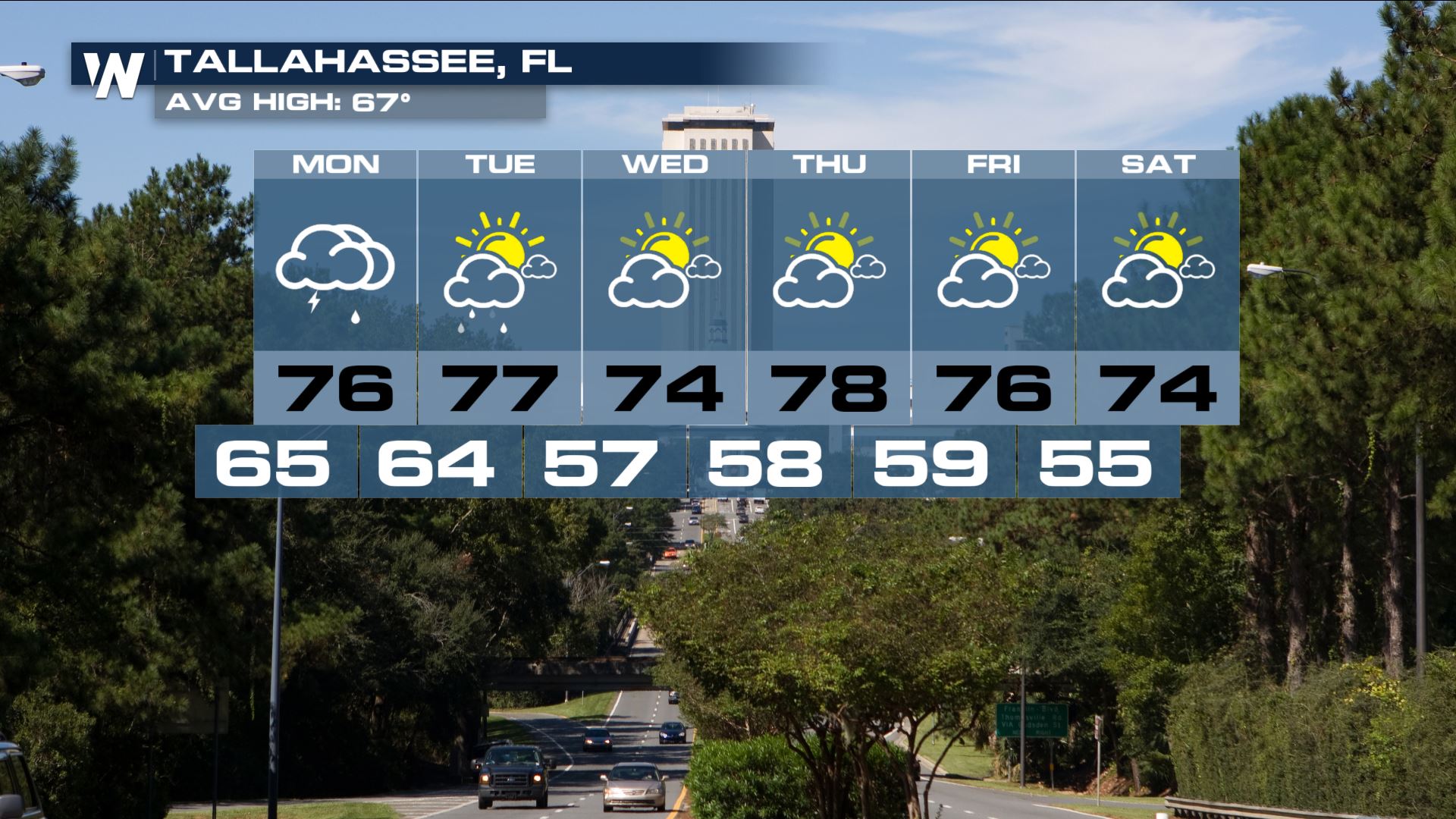 Stay with WeatherNation for the latest. For WeatherNation: Meteorologist Chris Bianchi