UPDATE: POTENTIAL TROPICAL CYCLONE FORMS -CLICK HERE FOR THE LATEST HERE
A tropical depression could form as early as Friday across the northwest Bahamas or near South Florida, according to the National Hurricane Center.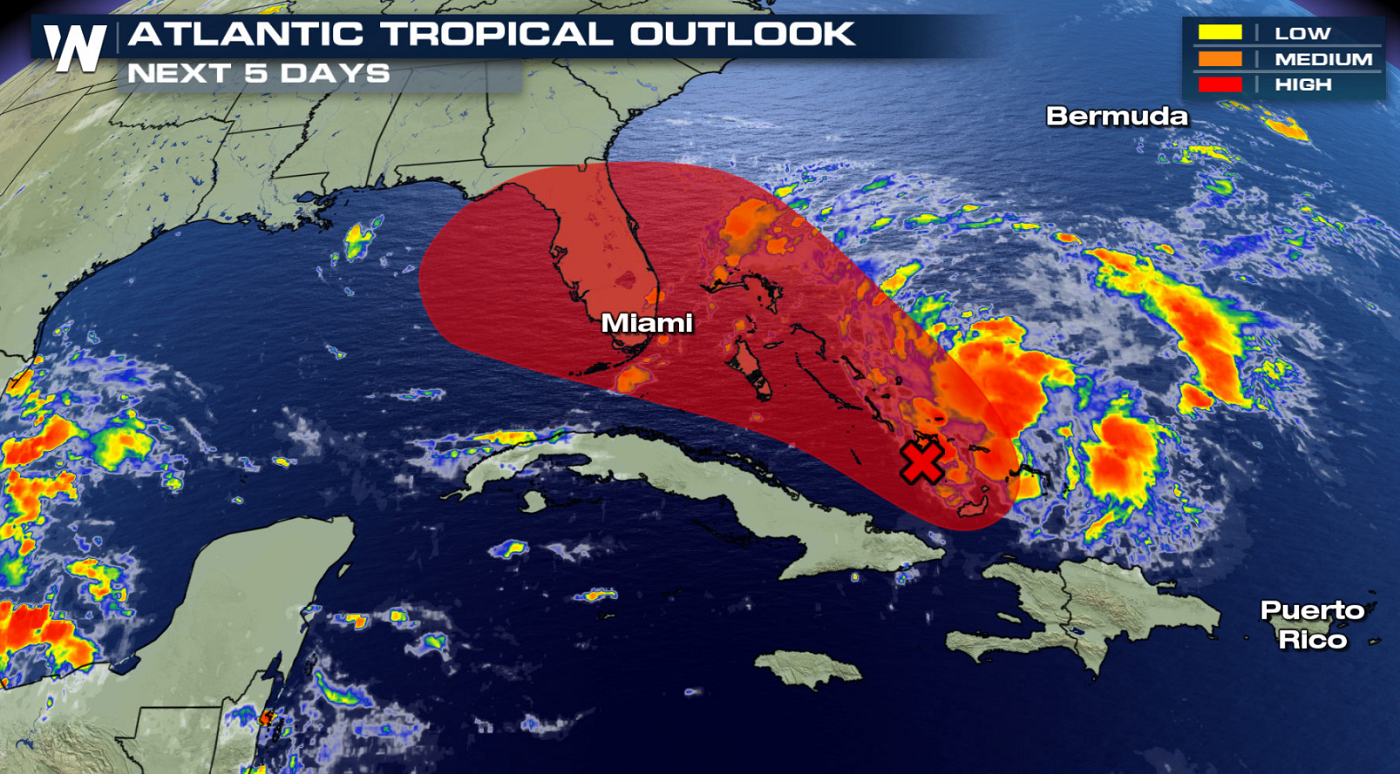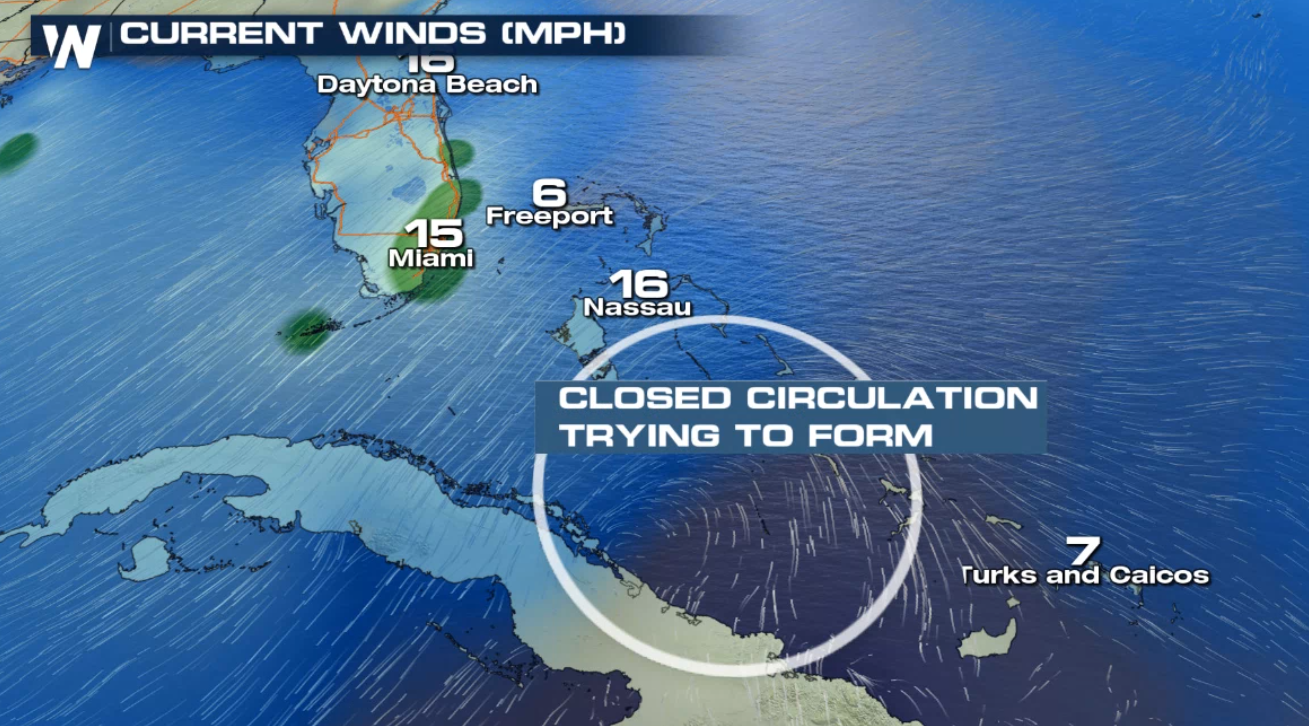 Currently, the National Hurricane Center says there is a 70% chance of a tropical depression forming near South Florida through Saturday and a 80% chance of a tropical depression (or tropical storm) forming in the eastern Gulf of Mexico into early next week.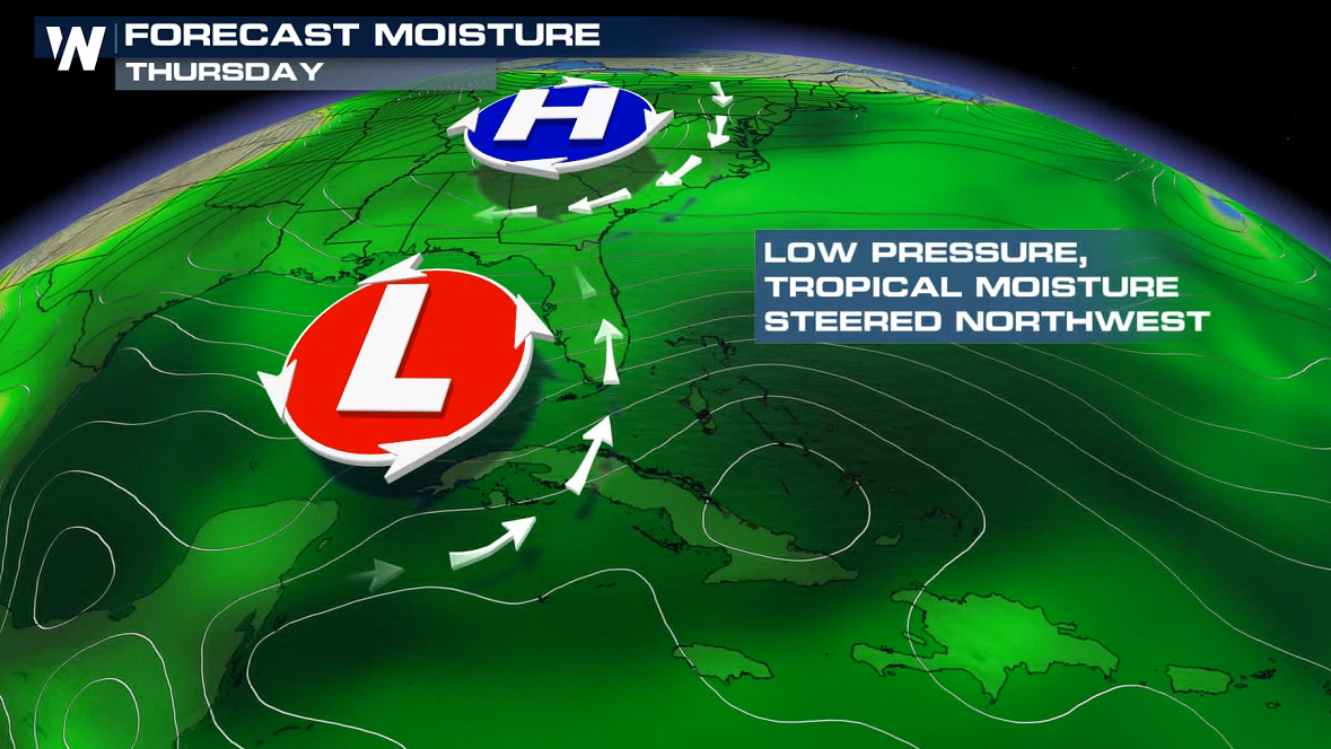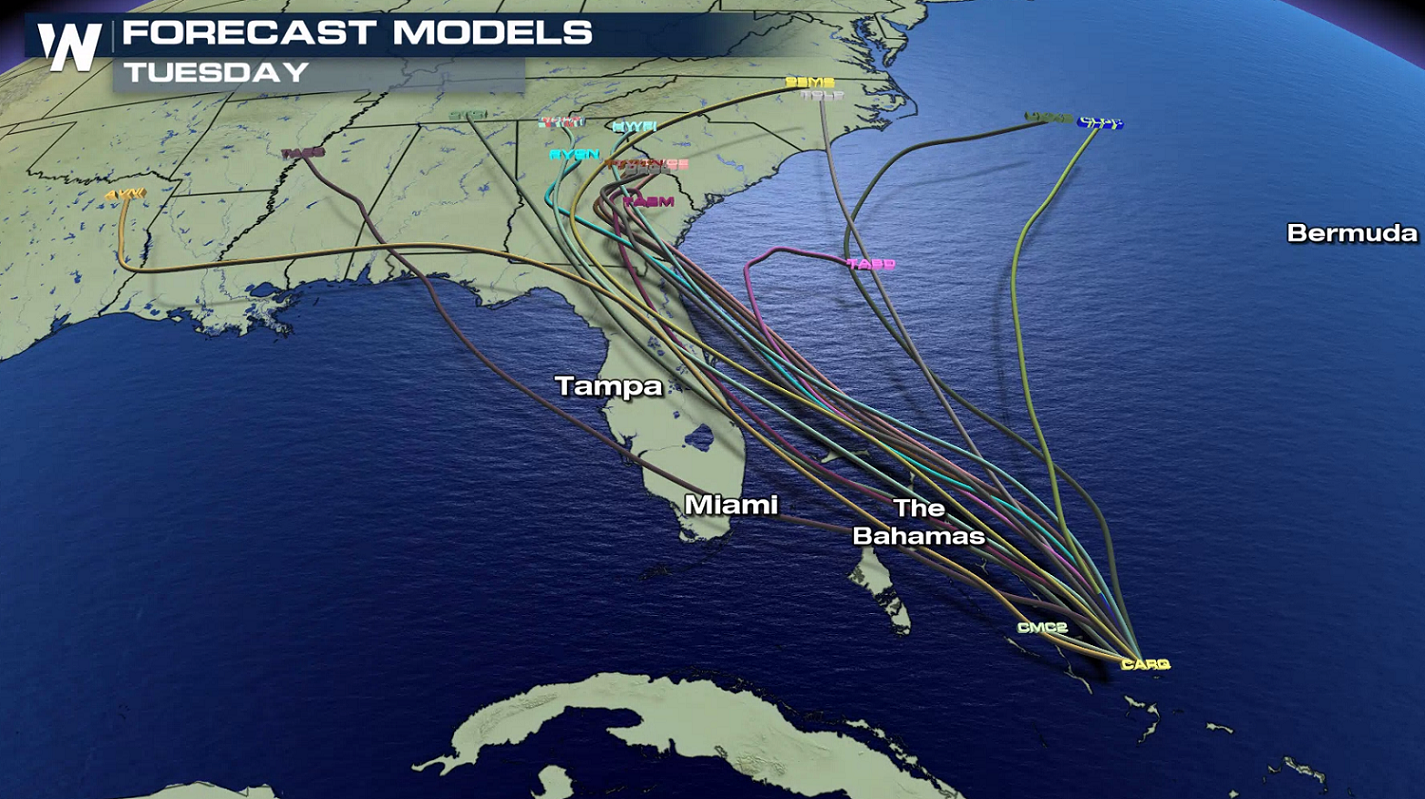 Here is
NHC's
latest
tropical weather outlook
for this system: "Satellite images indicate that the area of disturbed weather over the central and southeastern Bahamas is gradually becoming better organized while surface pressures are falling in the area. Conditions are becoming favorable for a tropical depression or a tropical storm to form within the next day or so as the system moves toward the northwest through the northwestern Bahamas and toward the Florida Peninsula at 5 to 10 mph. If this development trend continues Potential Tropical Cyclone advisories will likely be initiated later today. This disturbance will bring heavy rainfall and gusty winds across portions of the Bahamas through Friday, especially in portions of the northwestern Bahamas affected by Hurricane Dorian. An Air Force Reserve reconnaissance aircraft is scheduled to investigate the system this afternoon, if necessary.
"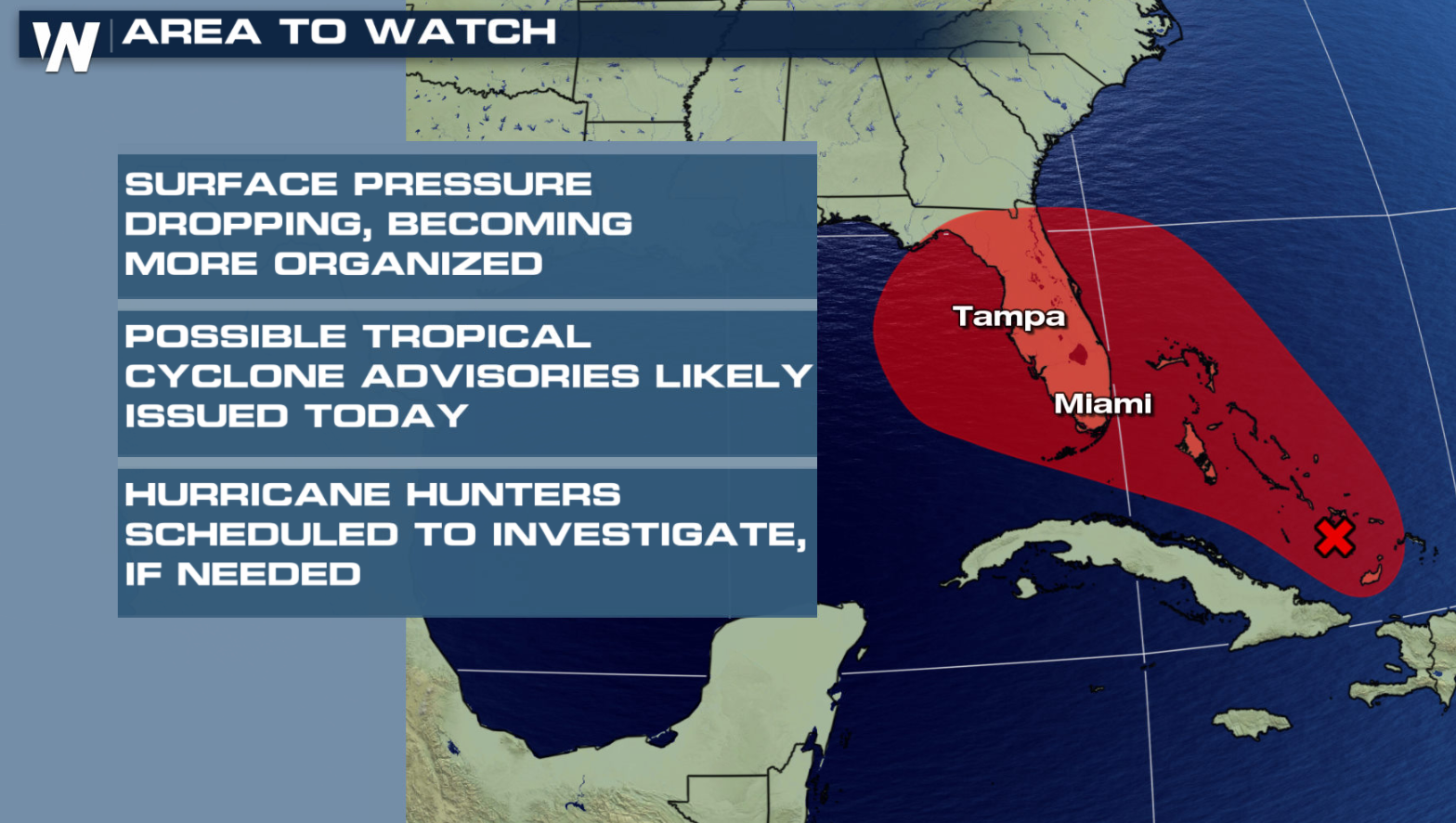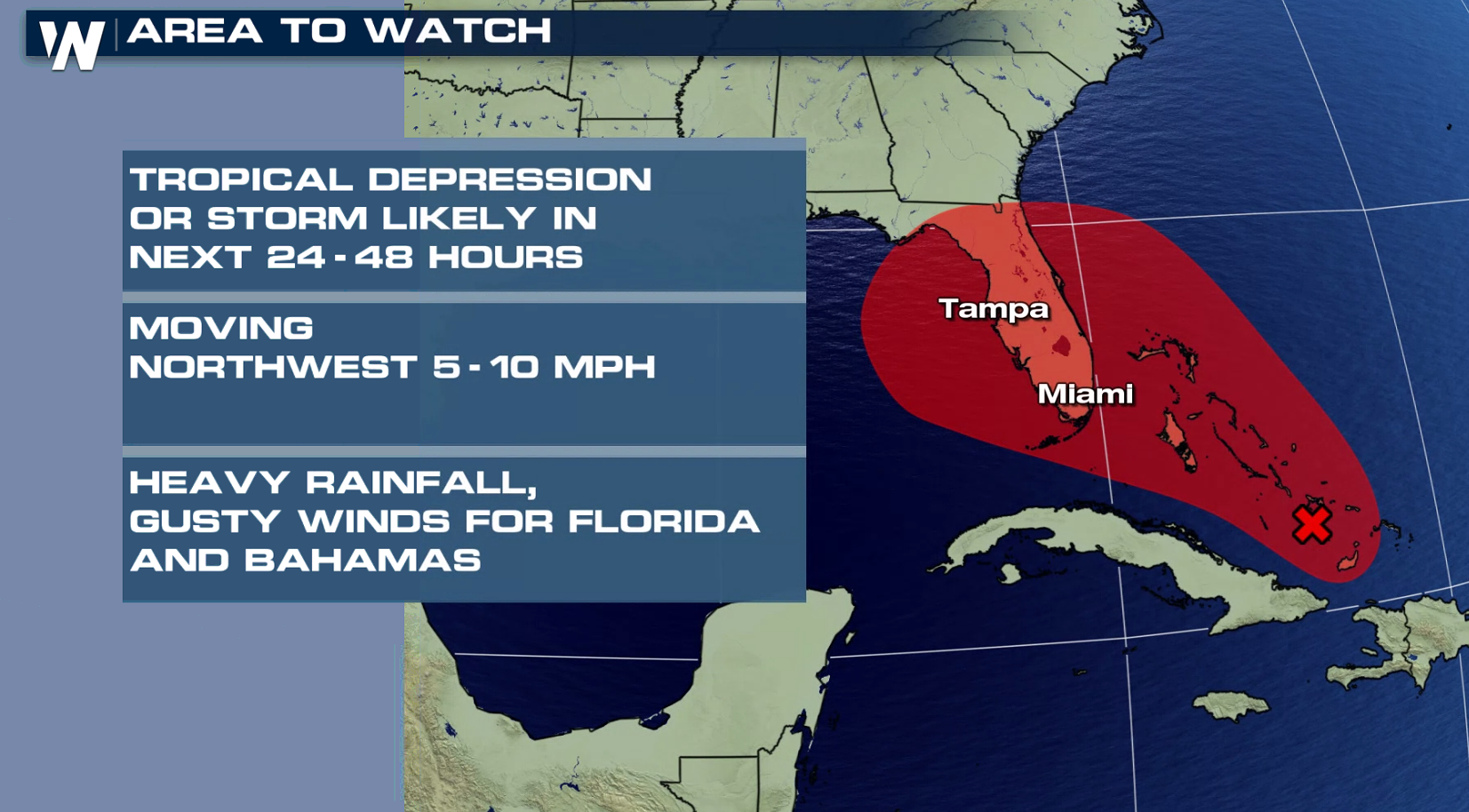 Regardless of development, heavy thunderstorms and breezy winds can be expected across the Bahamas on into Friday. For Florida, those breezy showers will start to arrive Friday afternoon, becoming heavier and more widespread on Saturday.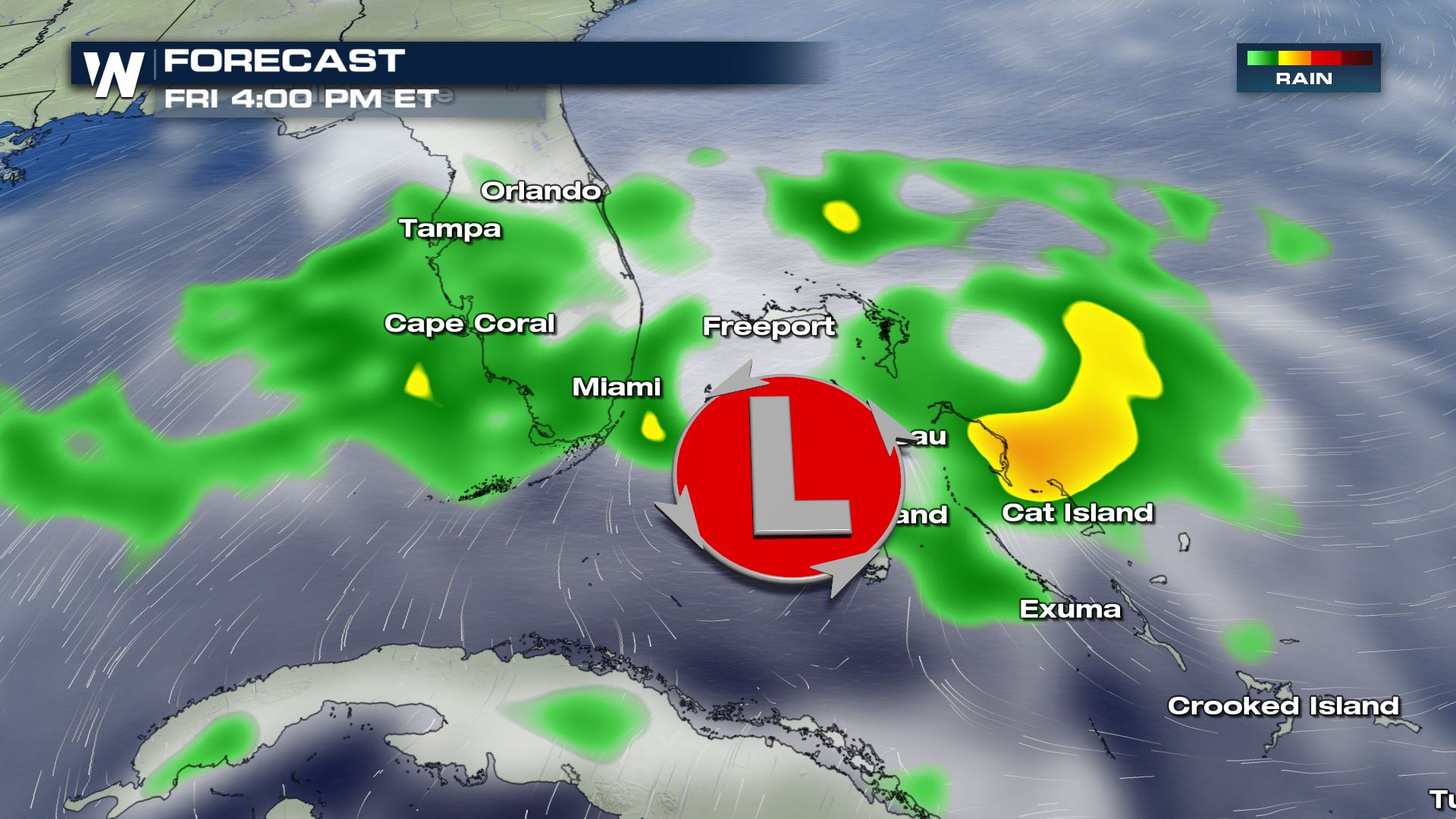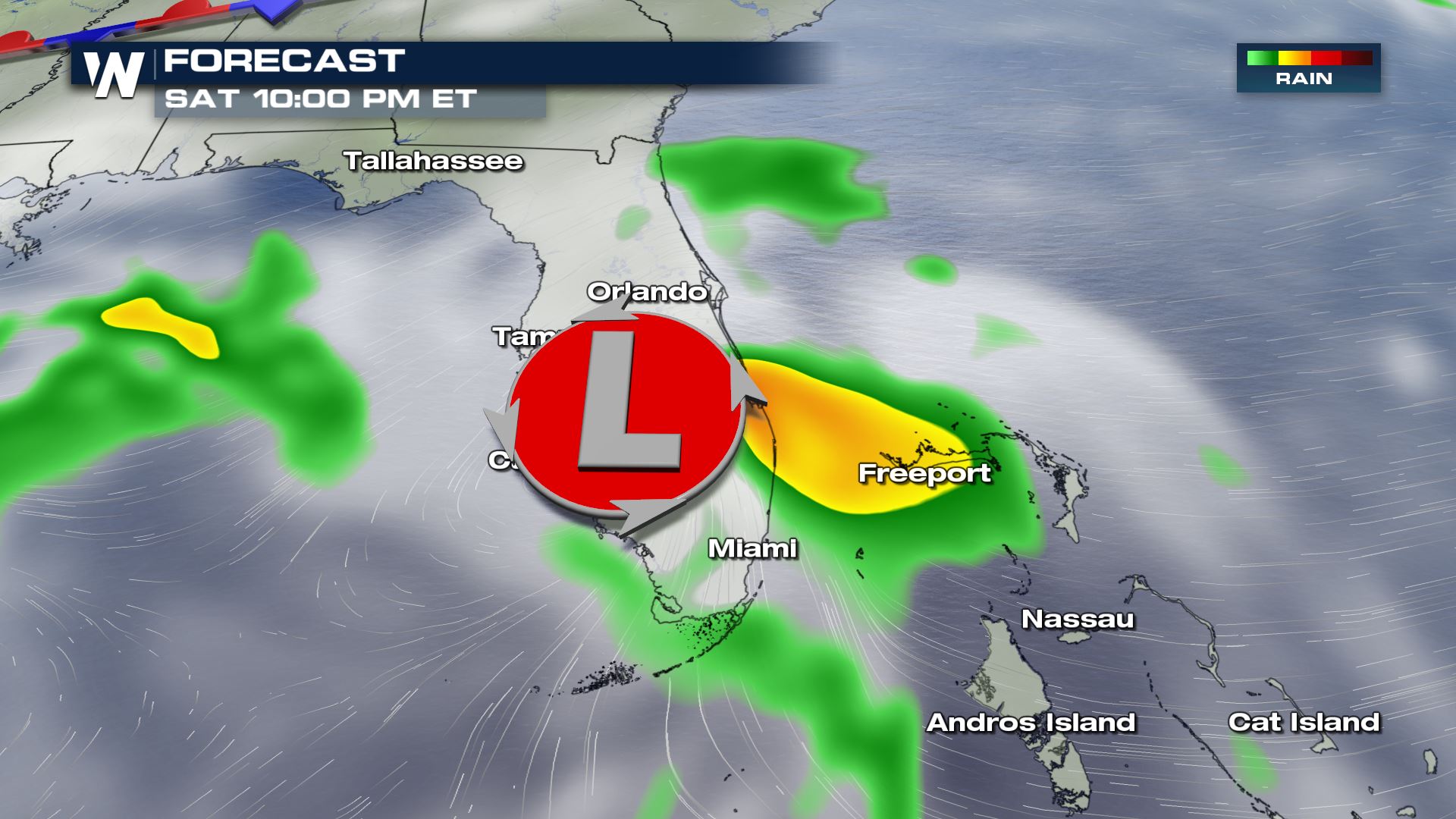 By Sunday, forecast models show the tropical entity (whatever it may be at that time) nearing the west coast of Florida on Sunday and possibly eastern Gulf of Mexico or northeast Gulf Coast states by Monday.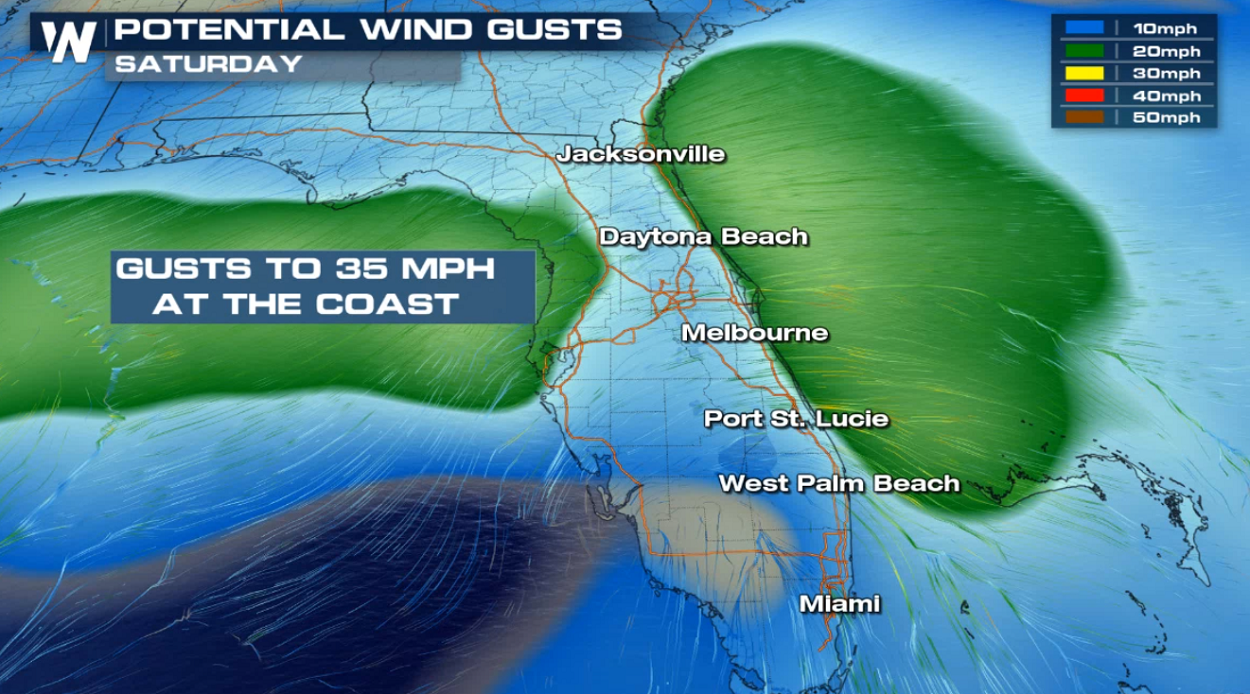 Floridians can expect gusty winds, heavy showers and localized flooding through the weekend. It is too soon to tell any impacts for the northern Gulf Coast. Monitor the progress of this tropical wave with us here at WeatherNation. For WeatherNation, Meteorologist Steve Glazier