Tropical Storm Olga has been named in the Gulf of Mexico and is forecast to strengthen before making landfall in Louisiana late Friday night. This quickly-moving storm will bring mainly heavy rain and isolated tornadoes to parts of the Gulf Coast states Friday into Saturday.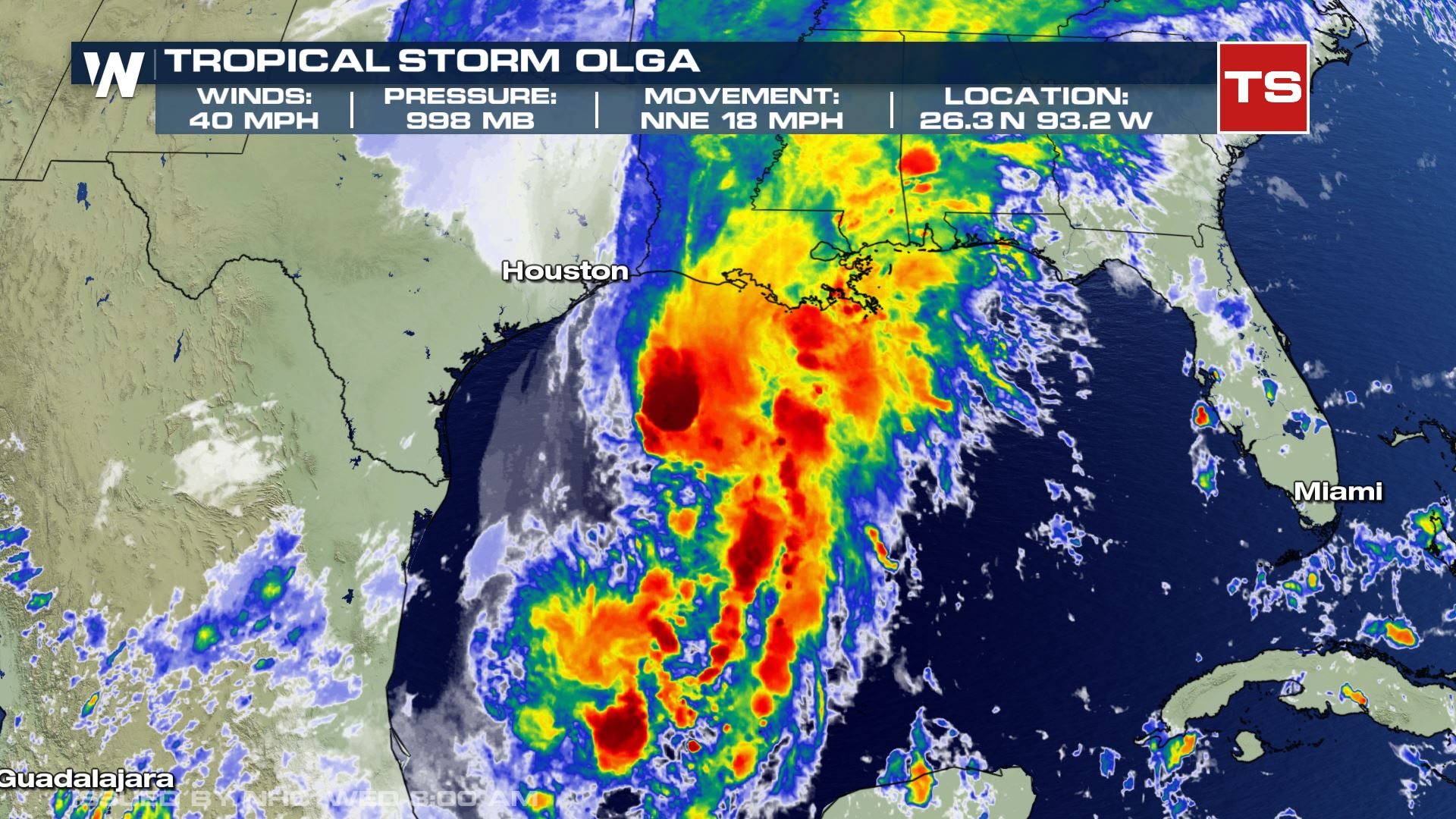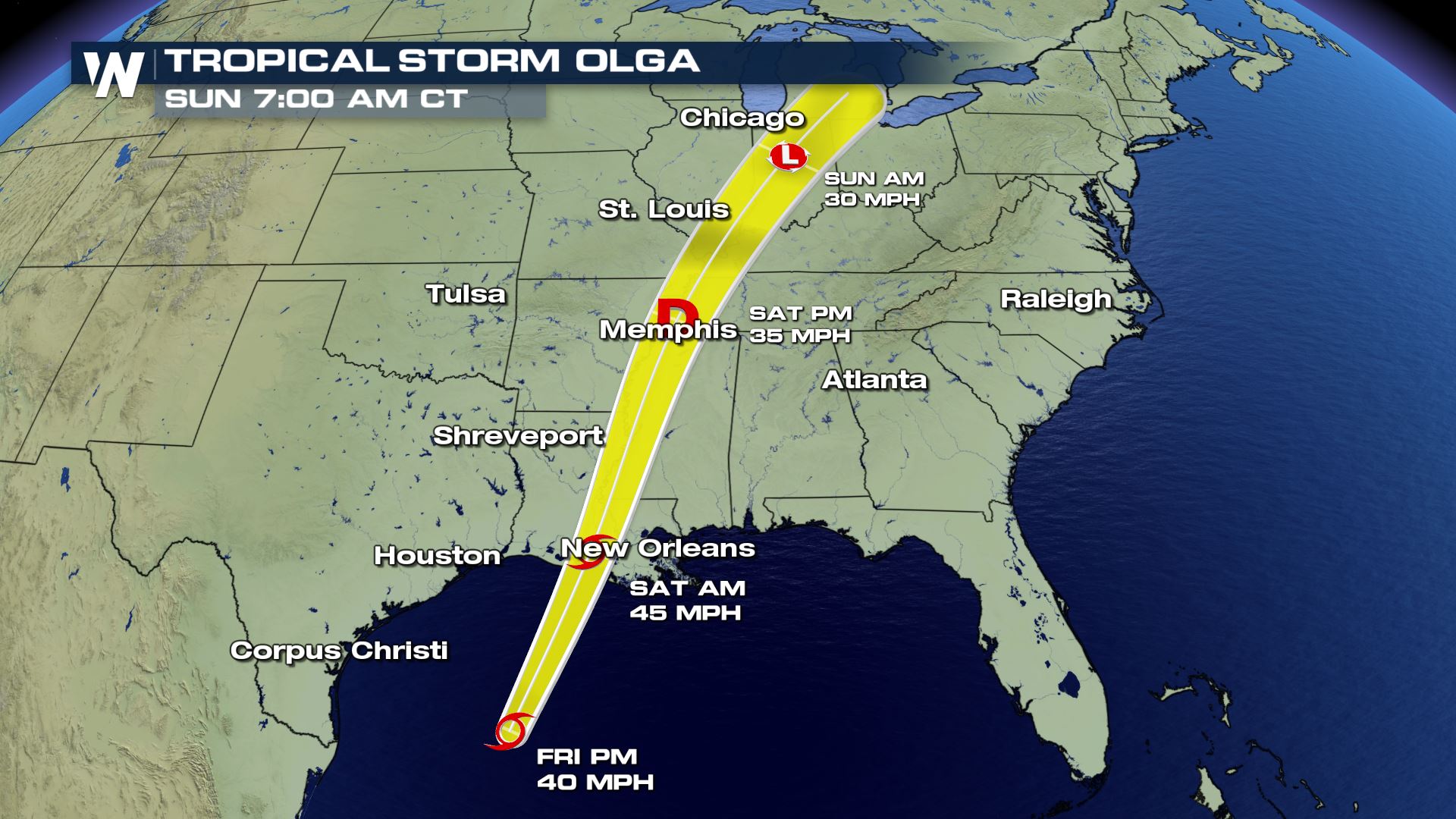 The type of storm is complex, as the system is expected to merge with a cold front. Once that occurs, the system would not be fully tropical. It would likely go through several name changes along the way to either be called tropical, sub-tropical, or post-tropical as it undergoes several changes. Regardless, these are terms that make no difference in the overall impact
[Related article: What's in a Tropical Name? Tropical Terminology To Know]
The system will move northward through Louisiana, eventually weakening to a tropical depression or lower overnight into Saturday. Despite weakening as a tropical system with winds diminishing, heavy rain will continue to move inland with the system. Rainfall amounts of 2-4" are generally expected to fall, with locally higher amounts possible. A flash flood watch is in effect into Saturday for much of the gulf coast.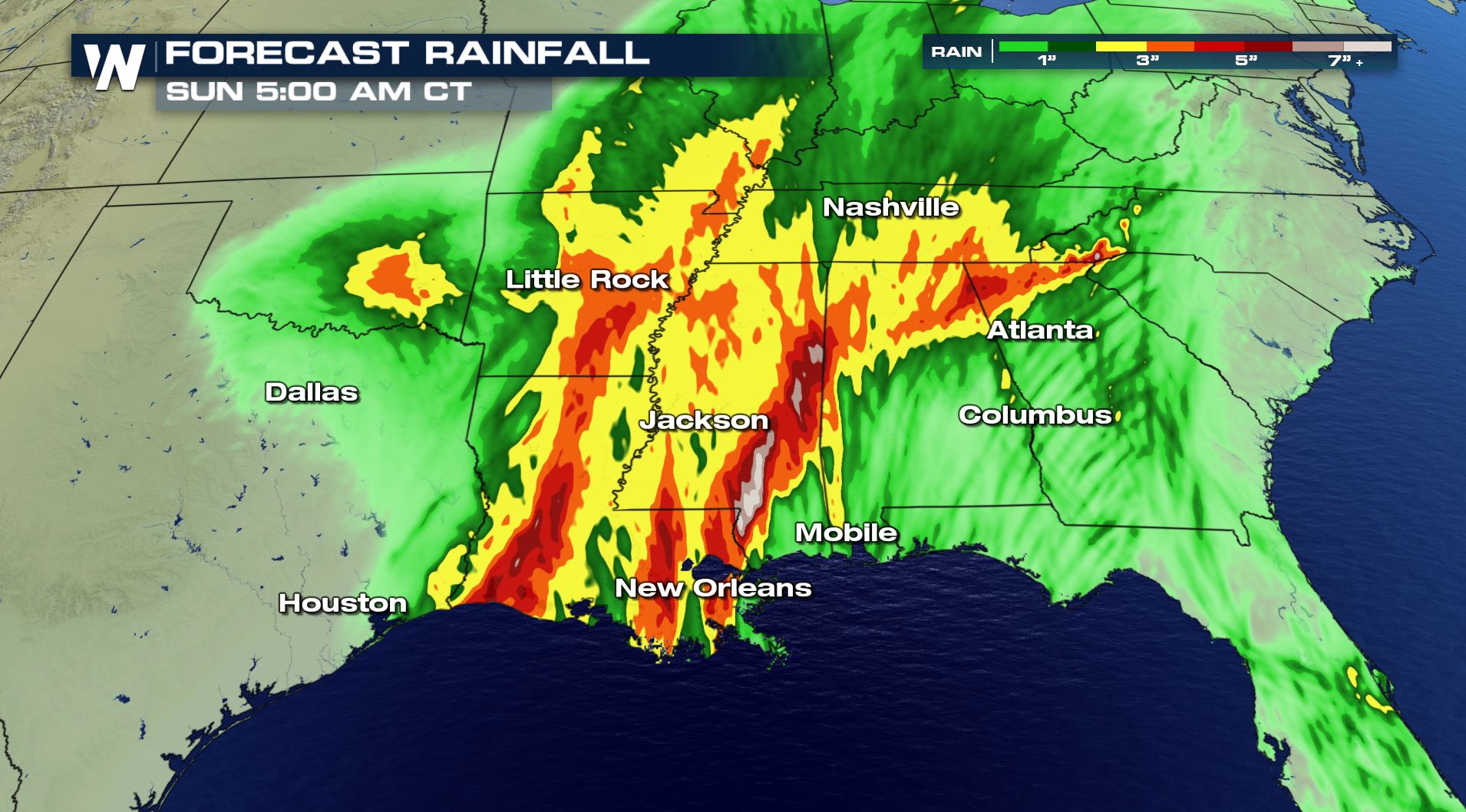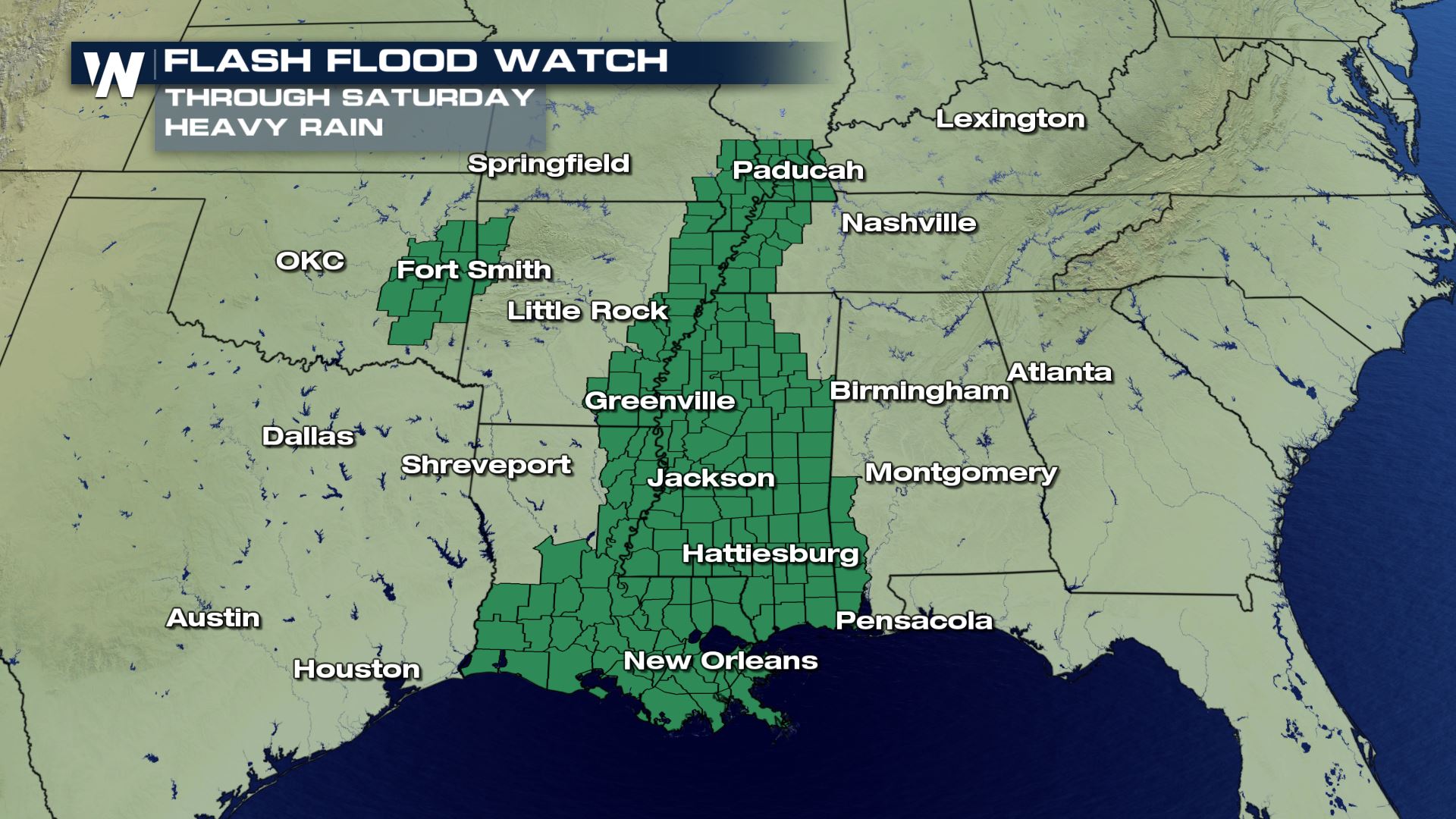 The system will also bring a severe weather threat as isolated tornadoes and severe thunderstorms could develop in the outer bands. Be on alert and have a way to get weather warnings immediately through the night. Quick developing tornadoes could occur from Louisiana, through southern Mississippi, to the Florida panhandle.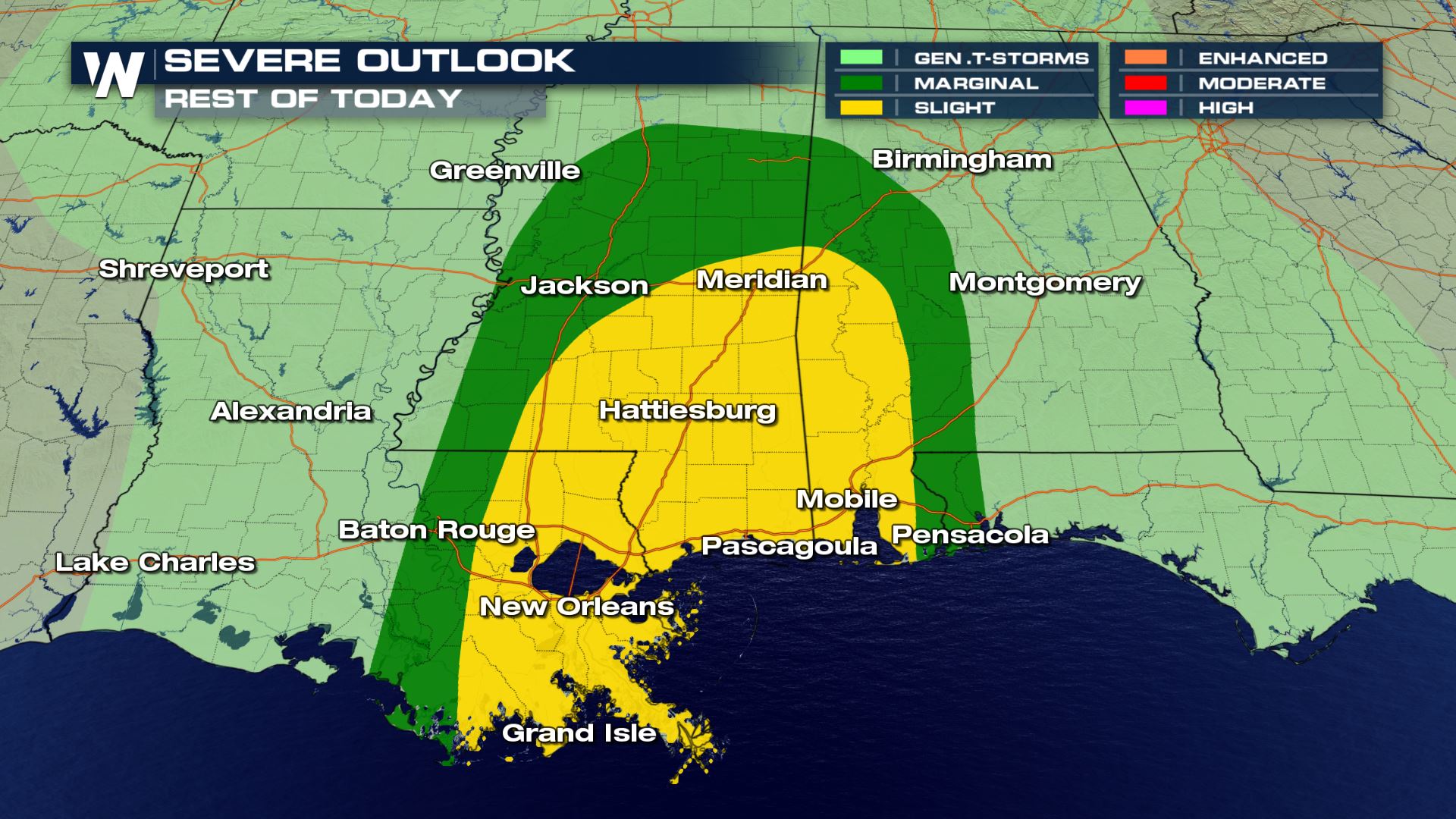 Stay with WeatherNation as we follow this developing story.