[
Hurricane Lorenzo affects the island of Terceira in the Azores. Credit: Álamo Meneses via Storyful
] Hurricane Lorenzo lashed the Portuguese island chain of the Azores over the last 24 hours. Local authorities have closed roads, schools and non-emergency public services. So far, there have been only minor reports of damage. 
Authorities said most reports
 were related to road obstructions, some property damage, fallen trees and areas of flooding. The island of Flores reported hurricane force wind gusts.
Last week, Hurricane Lorenzo underwent rapid strengthening and became a major hurricane, the third storm to do so this year in the Atlantic Basin. Throughout this past weekend, Lorenzo moved northward into the cooler waters of the Atlantic Ocean. The result has been a gradual weakening. The storm now has 85 mph winds and is located about a 300 miles to the northeast of the Azores off the coast of Portugal.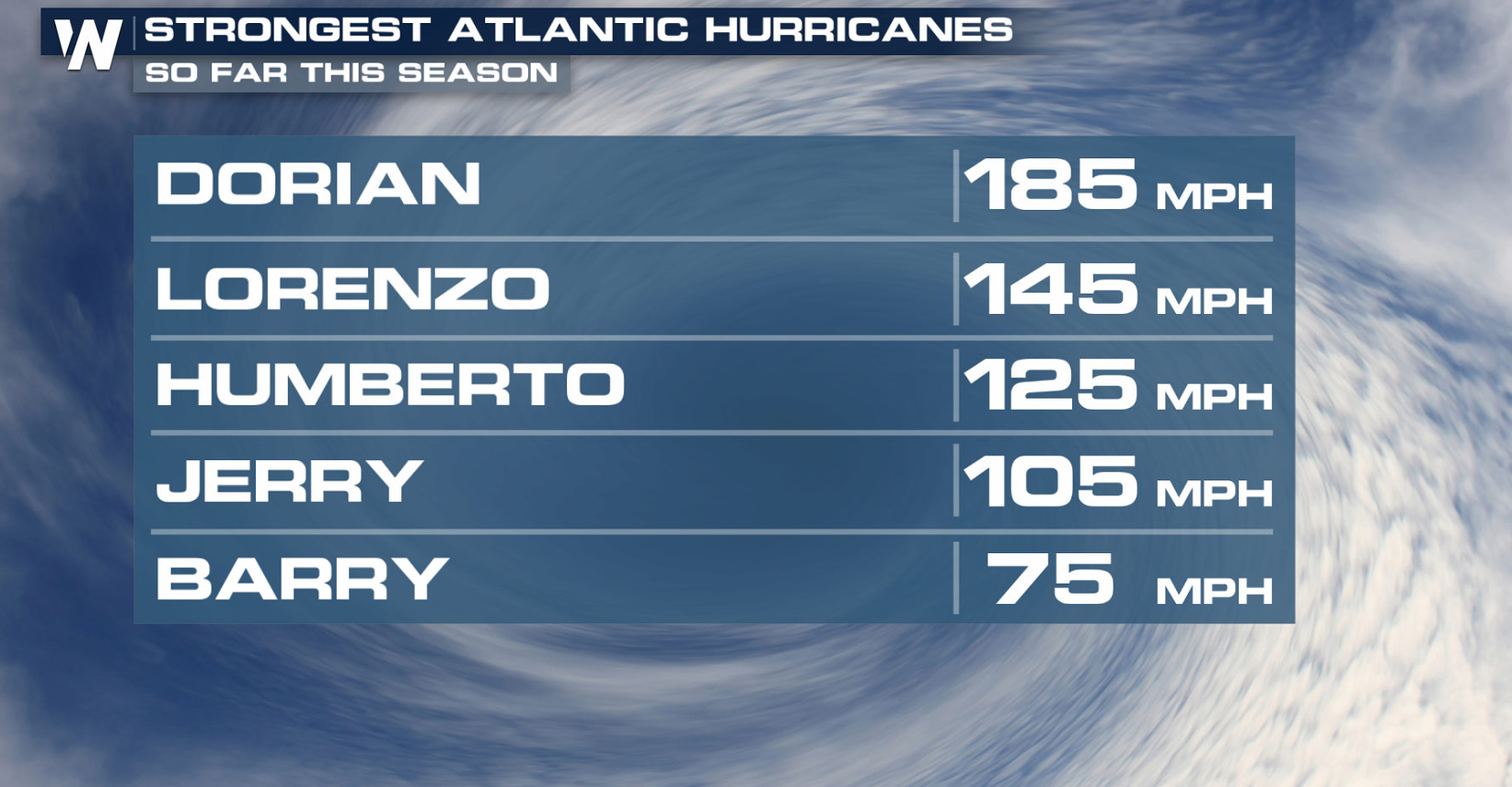 Lorenzo is the second strongest storm of this season in the Atlantic Basin. Gradual weakening will continue as the storm moves further northward across the colder waters of the Atlantic. Lorenzo is expected to continue on a northeasterly track this week.
The Azores are the first land area to be affected by Lorenzo as the storm has been over the open waters of the eastern Atlantic Ocean since development. Lorenzo will approach Ireland and Great Britain by the end of the week,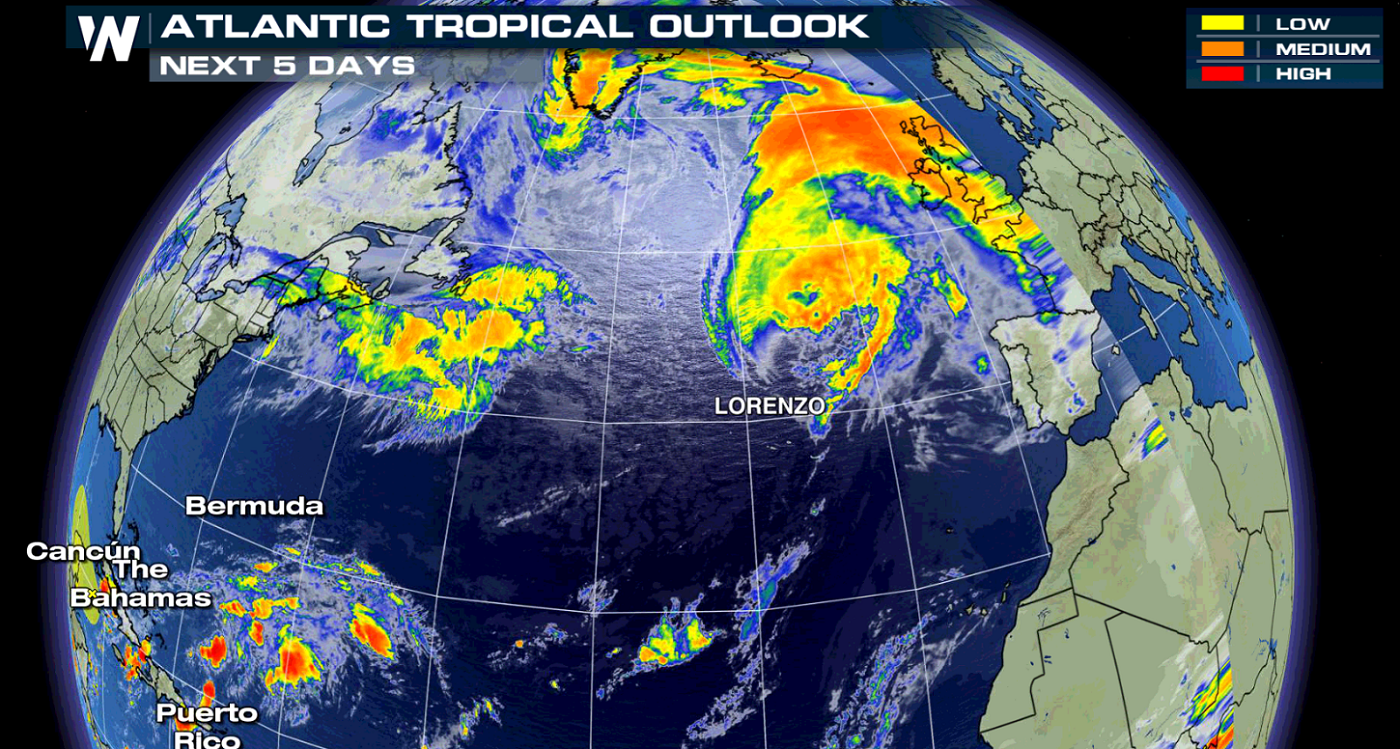 Stay tuned to WeatherNation for complete coverage on this system, and the entire tropical outlook.