Tropical Depression Three remains stationary well off the coast of the Carolinas as of Saturday evening. The National Hurricane Center said 'Three' could strengthen and become Tropical Storm Chris overnight or on Sunday. NOAA's Hurricane Hunters are scheduled to investigate the depression overnight. Tropical Depression Three is located out over open water with winds at 35 mph and remains stationary.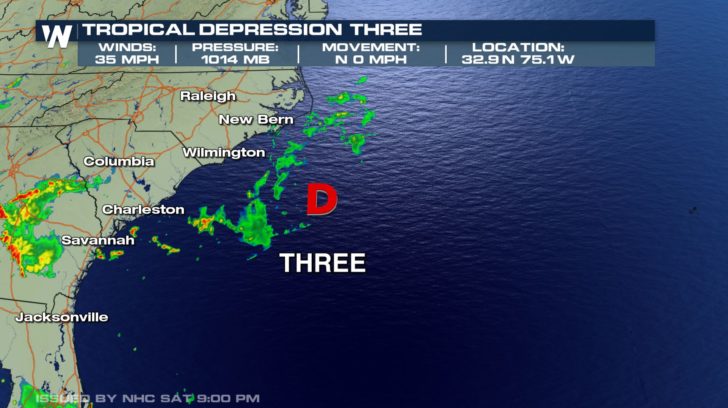 The current National Hurricane Center forecast shows a strengthening trend into the beginning of the week. Once winds surpass 39 mph, it would become a tropical storm and would be named Chris. The storm is also expected to reach hurricane strength at the beginning of next week  as it moves northeastward into the Atlantic.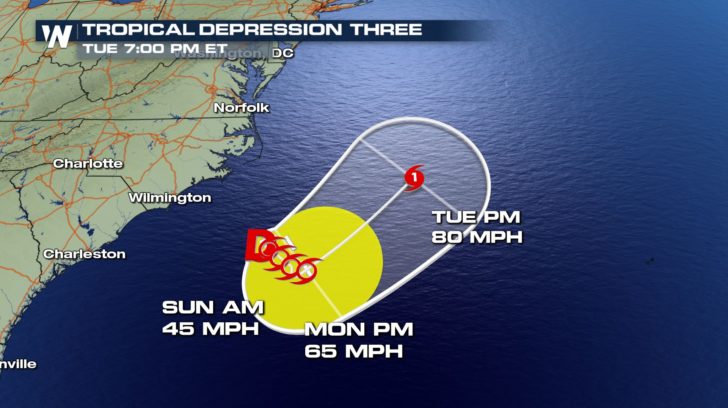 Tropical Depression Three is forecast to stay well off the coast of North Carolina in the Atlantic Ocean, but will still pose indirect impacts for parts of the East Coast. Dangerous and possibly life threatening rip currents are expected. Be sure to monitor conditions at your local beach if you plan to head into the water.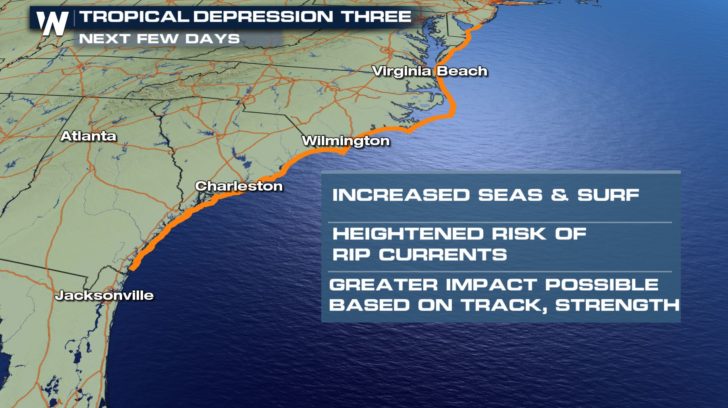 At least one fatality was reported on Saturday of a swimmer that was pulled from rough surf and dangerous currents off the coast of Kill Devil Hills, North Carolina.  Remember, when there's a red flag at the  beach, that means no swimming and a yellow flag means there are strong currents and to swim with caution.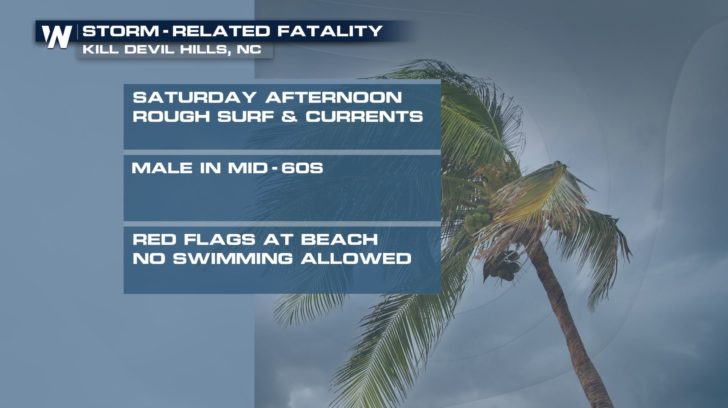 WeatherNation will continue to have team coverage and follow the progression of this storm, including live reports from WeatherNation's field correspondent John Van Pelt starting on Sunday. John will report on conditions from the Outer Banks of North Carolina.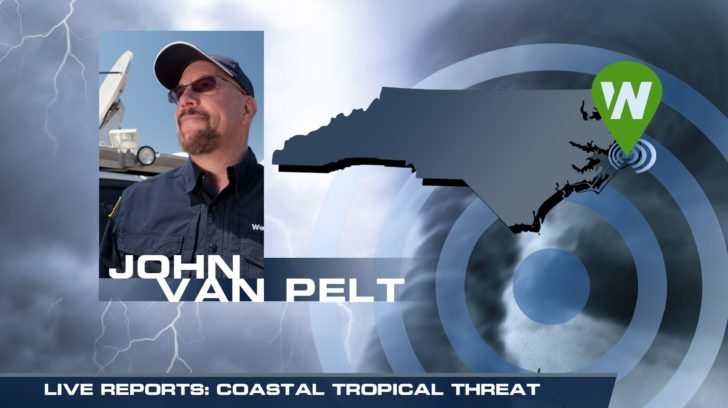 For WeatherNation, I'm
Meteorologist Meredith Garofalo