The WeatherNation Team is monitoring a potential area of development in the eastern Pacific within this upcoming week as well as Hurricane Dora. Hurricane Dora is extremely impressive, with a well-defined eye over open waters.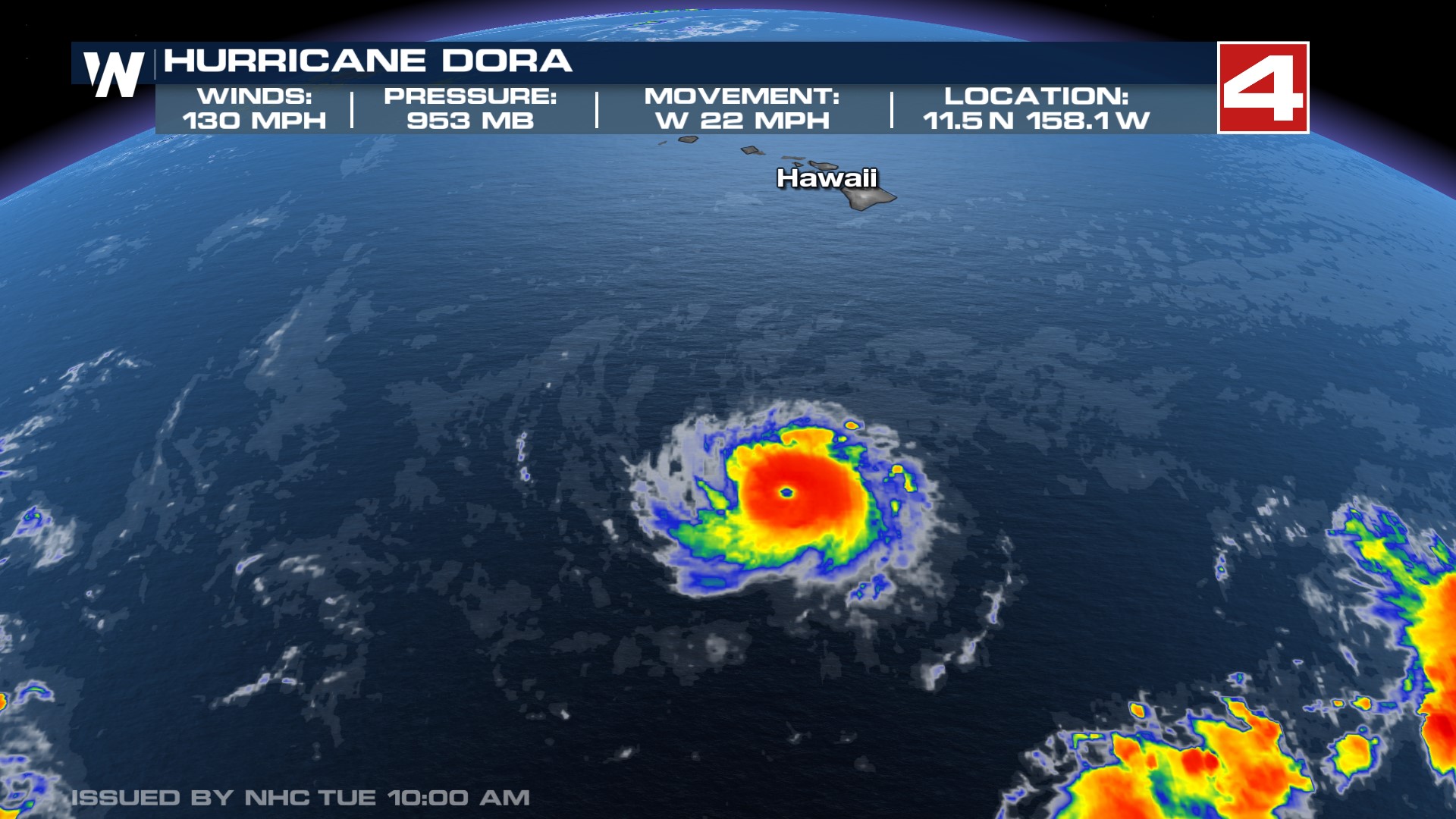 The storm will pass south of Hawaii will produce high swells and surf into Wednesday. As a result, there are marine warnings in effect for much of the state along with flooding concerns for the coast on the Islands. Swells could be as high as 16' just offshore - great for surfers, not so much for any marine travel.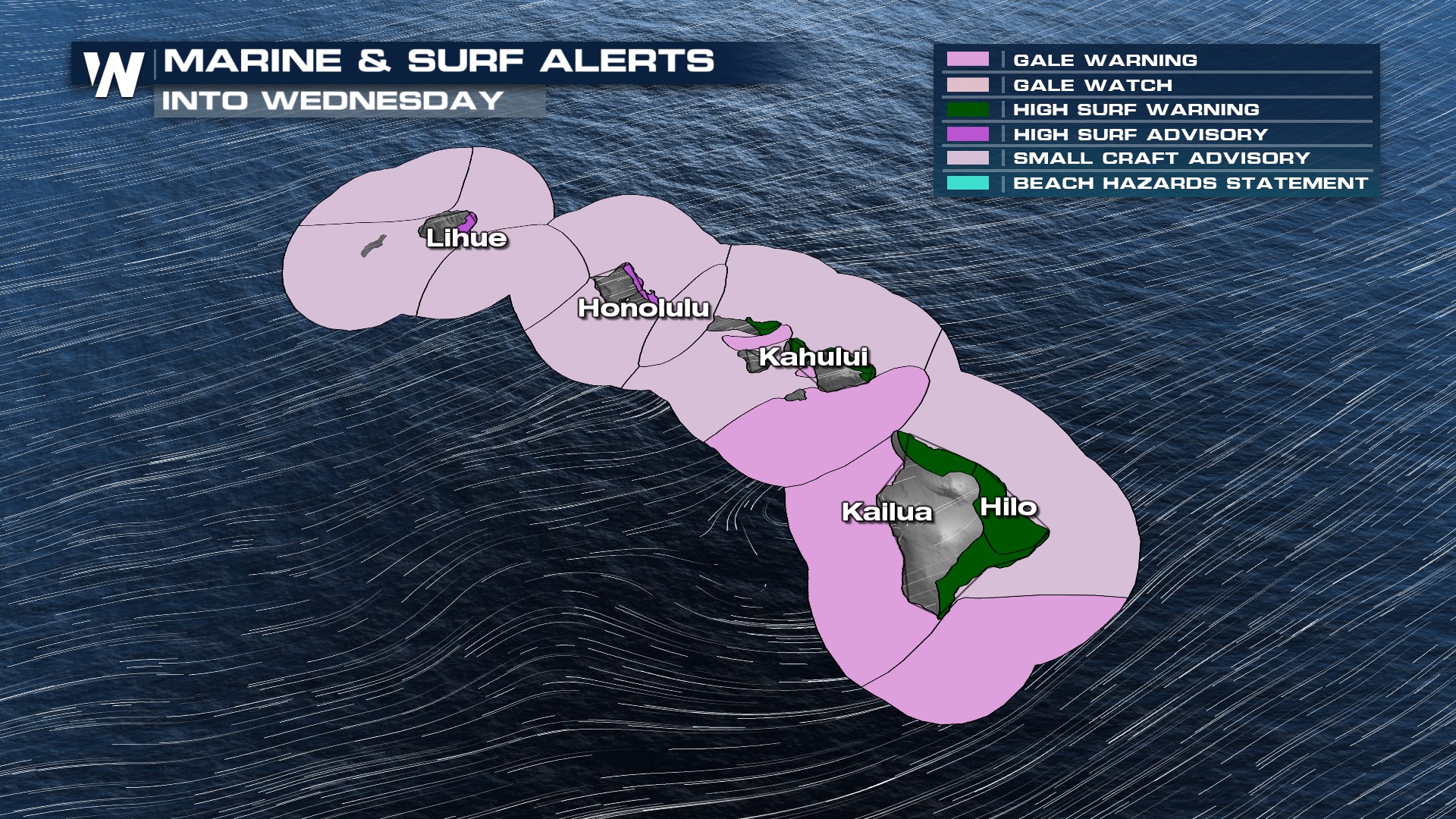 Dora slowly loses strength for the next few days, as a MAJOR (cat 3+) hurricane in the Eastern Pacific. The storm eventually weakens into a CAT 2 by late week, continuing to move over open water.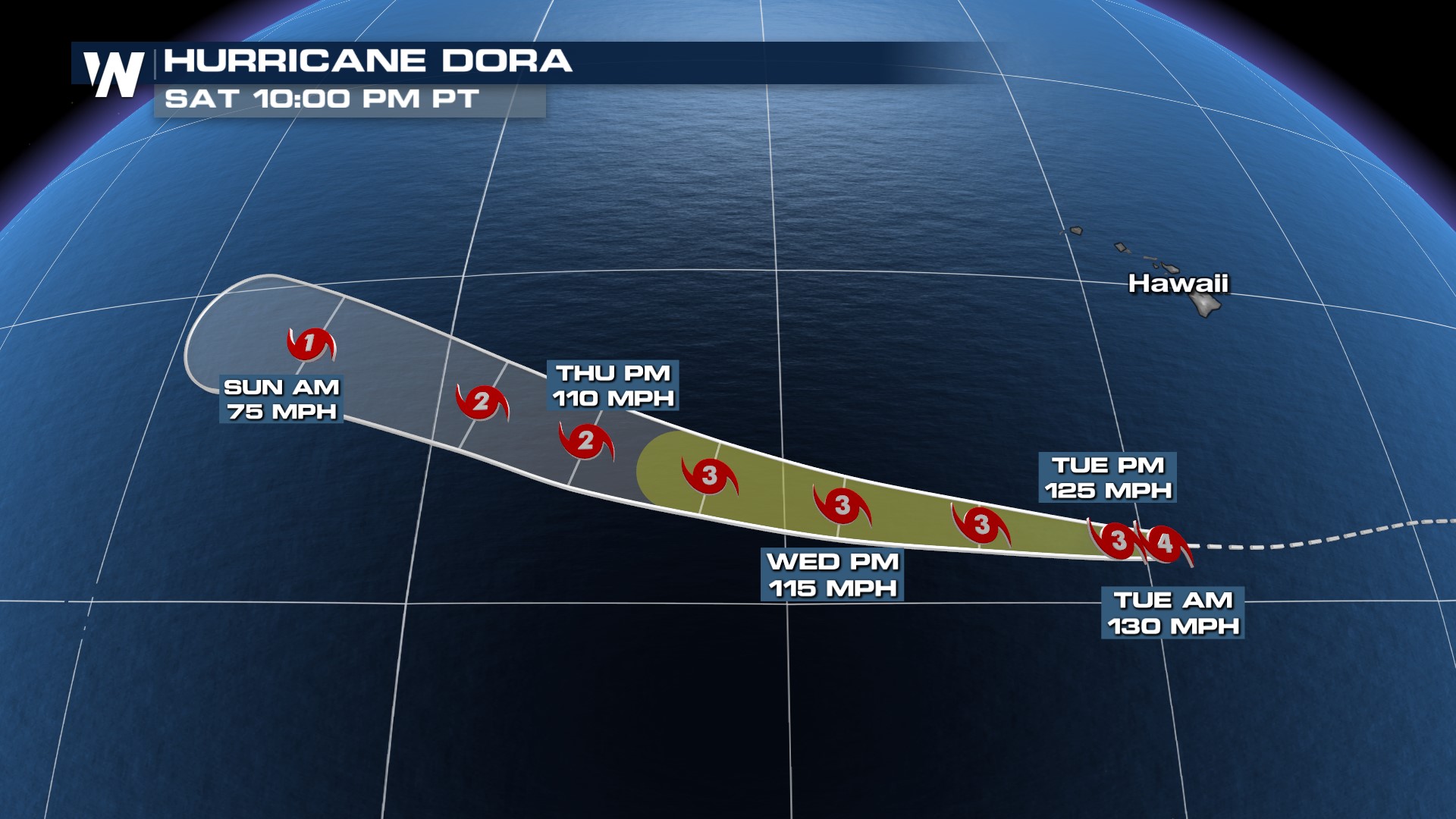 Closer to the coast of Mexico, Tropical Storm Eugene is no more! According to the National Hurricane Center, Eugene hasn't produced much thunderstorm activity in the last 12 hours! The remnants will be picked up in the jet stream pattern in next few days as it moves northward!
There are no areas of tropical interest in the Atlantic basin at the moment. August is usually the start of the busier stretch of time during Atlantic hurricane season, though. As we move into the month of August, below shows where areas of development are most likely to occur for the Atlantic.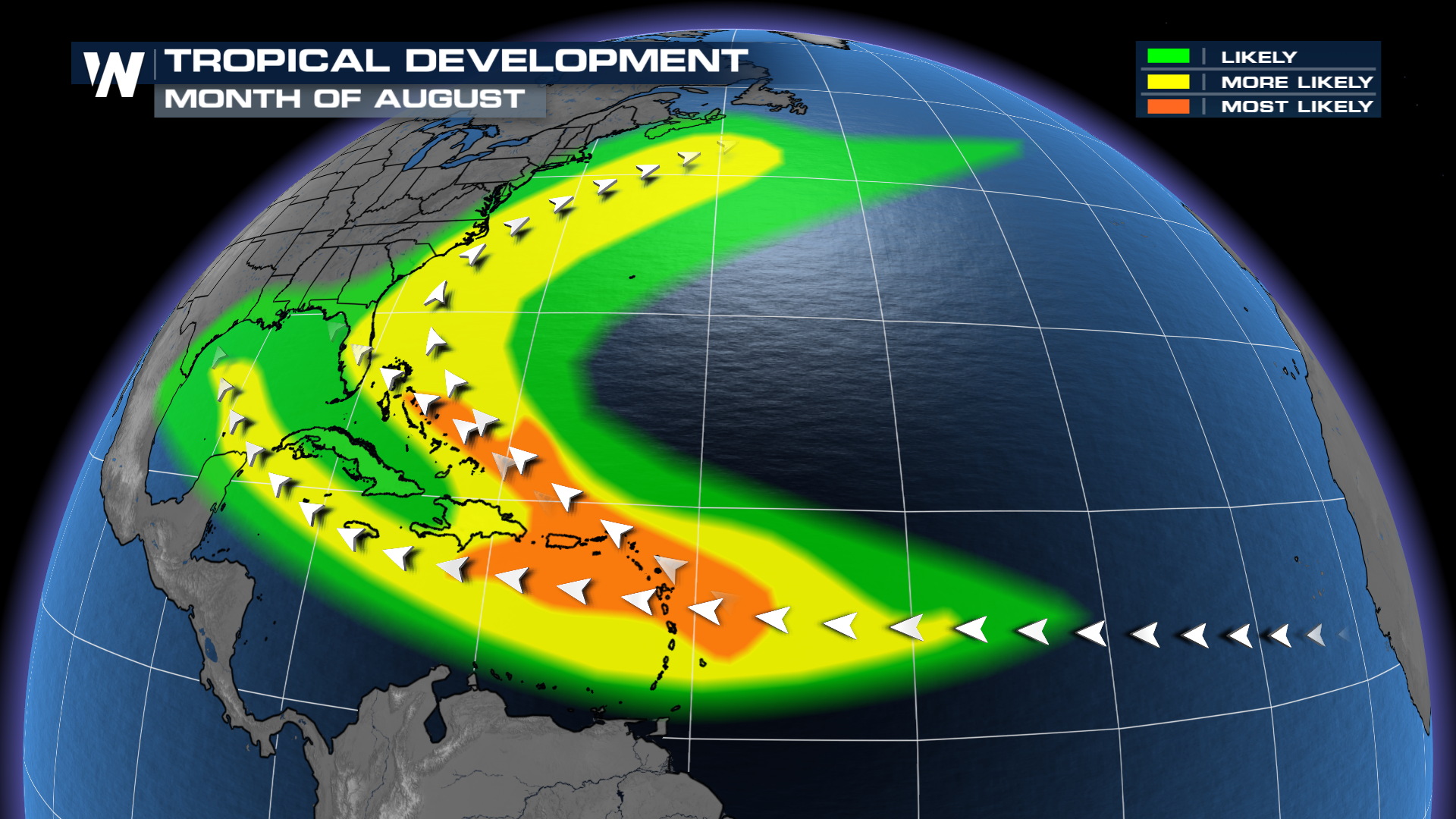 Now is the time to make sure your emergency preparedness kit is stocked and ready to be used in the event it is needed. August is the start of the peak of hurricane season, with activity typically ramping up quickly through the month.