ATLANTIC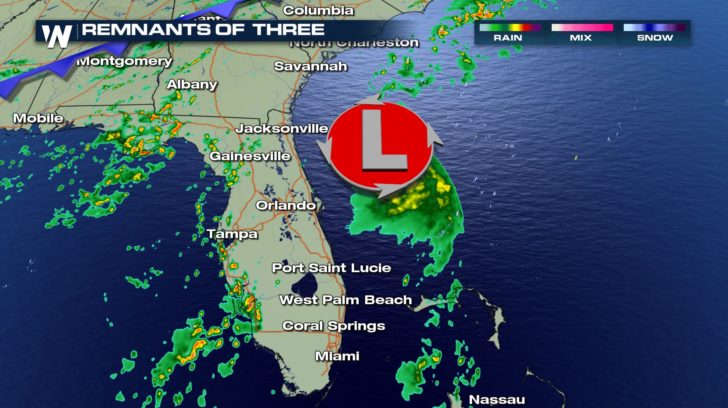 As quickly as Tropical Depression Three formed, it fell apart just as quickly. Now the Remnants of Three, this cluster of thunderstorms continues to remain off in the Atlantic. We are also tracking the potential for tropical development in the Gulf of Mexico over the next 5 days.  A low chance for development, but a chance nonetheless.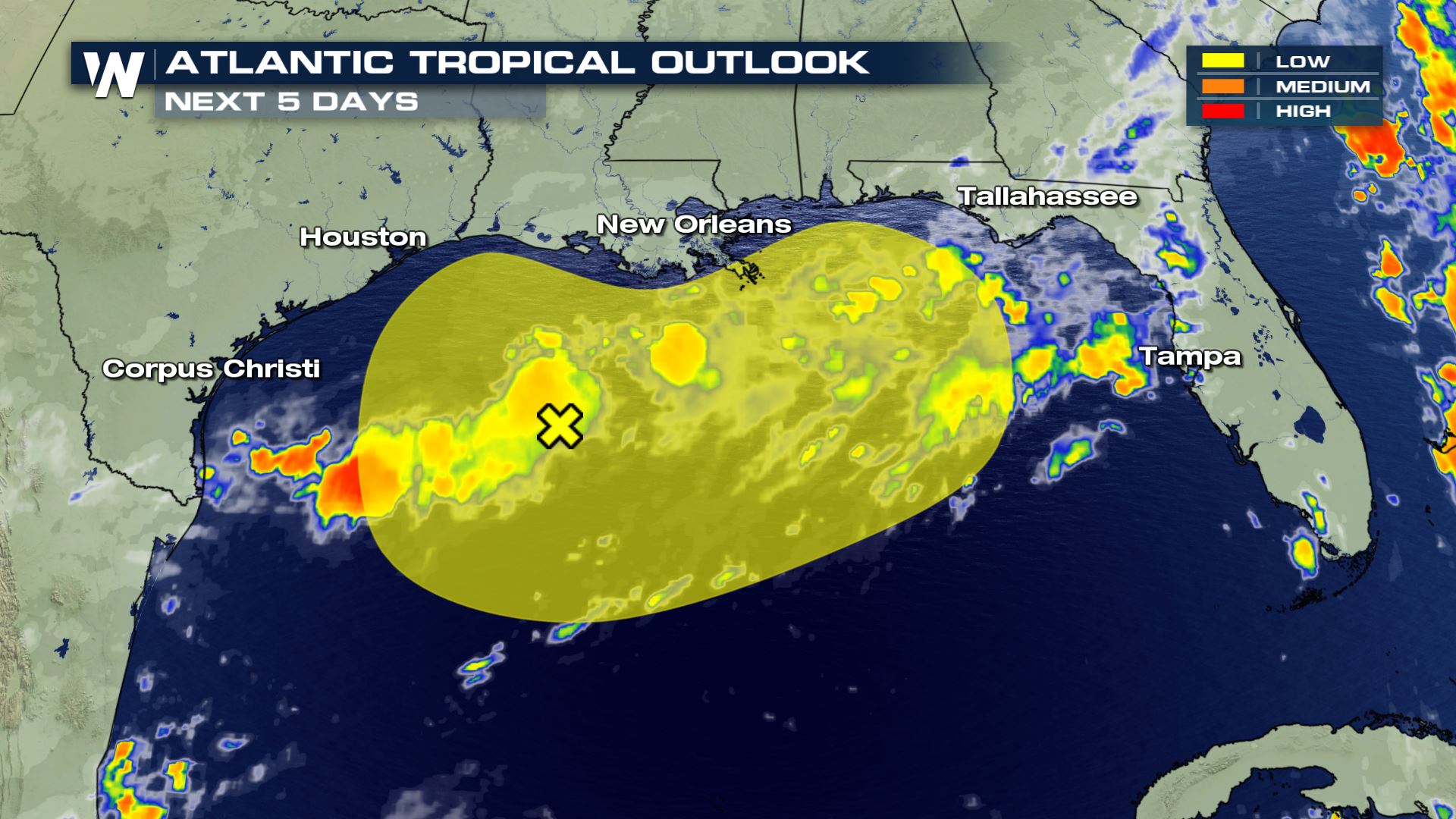 As a stationary frontal boundary spins over the central and northern Gulf of Mexico over the next few days, a broad area of low pressure is expected to form along this boundary, which has a low chance, 20%, for continued development over the next 5 days.   We will continue to monitor this area through the week. Below is the expected timing each afternoon over the next 3 days as the storm slowly tries to grow.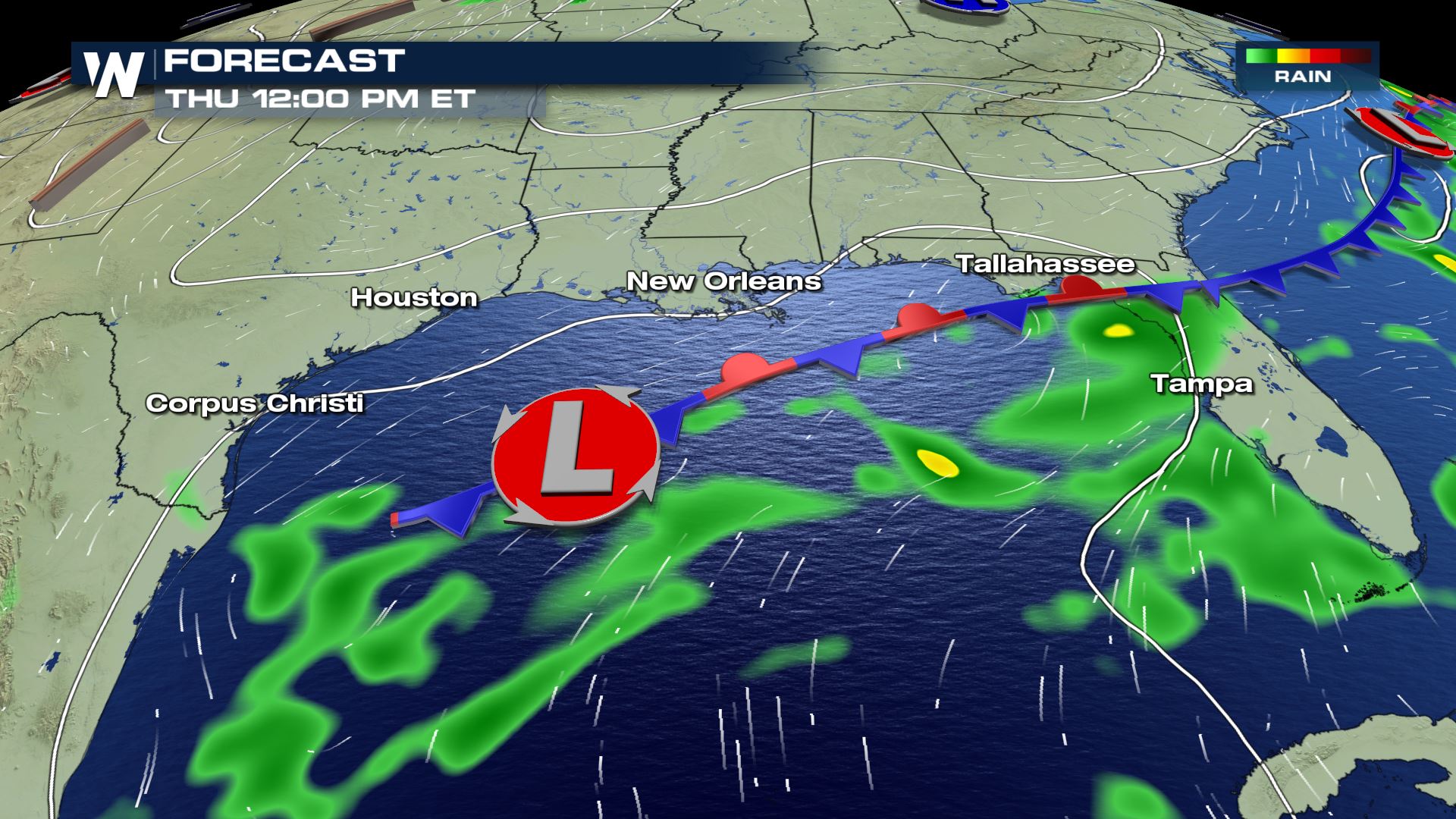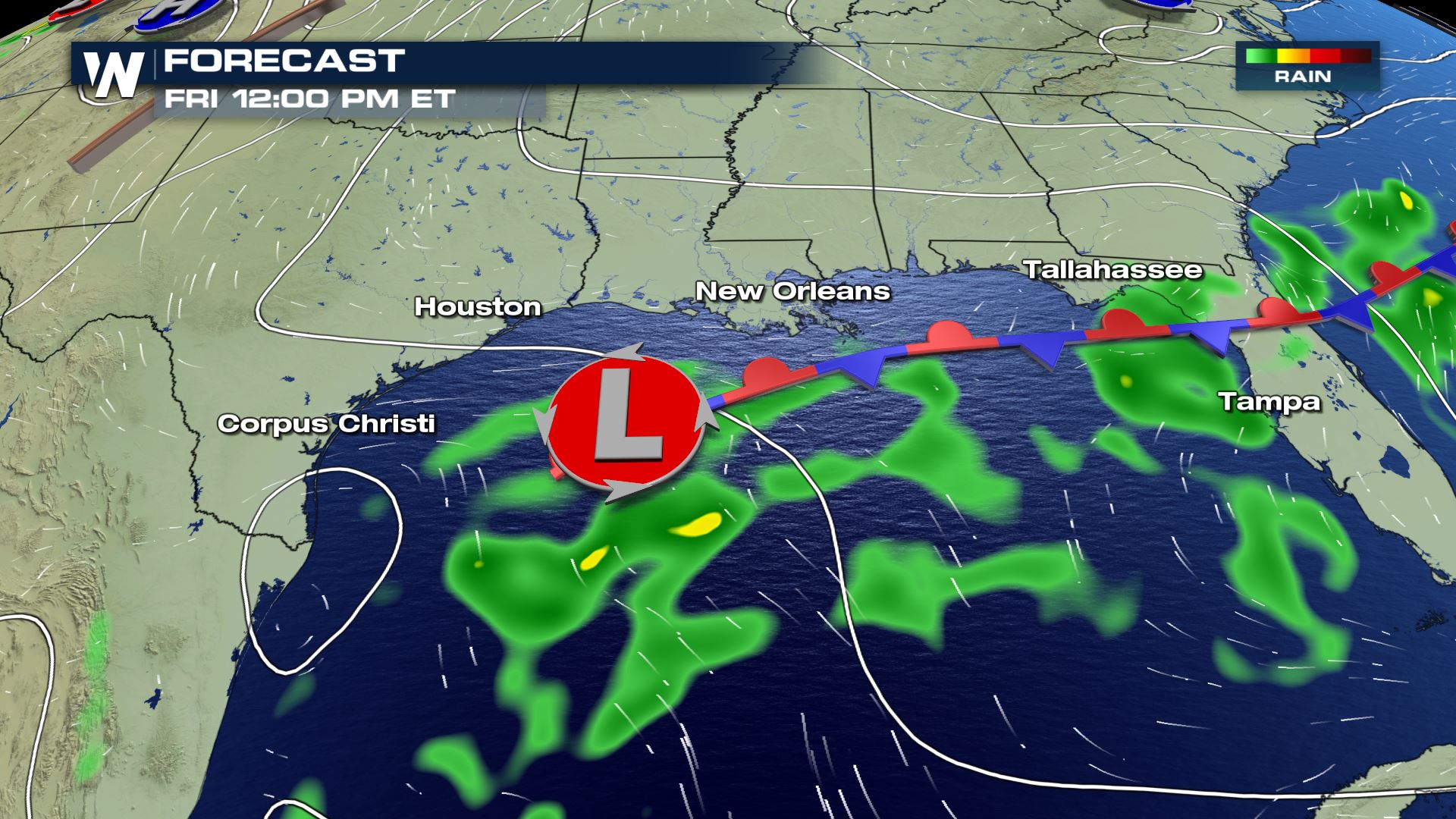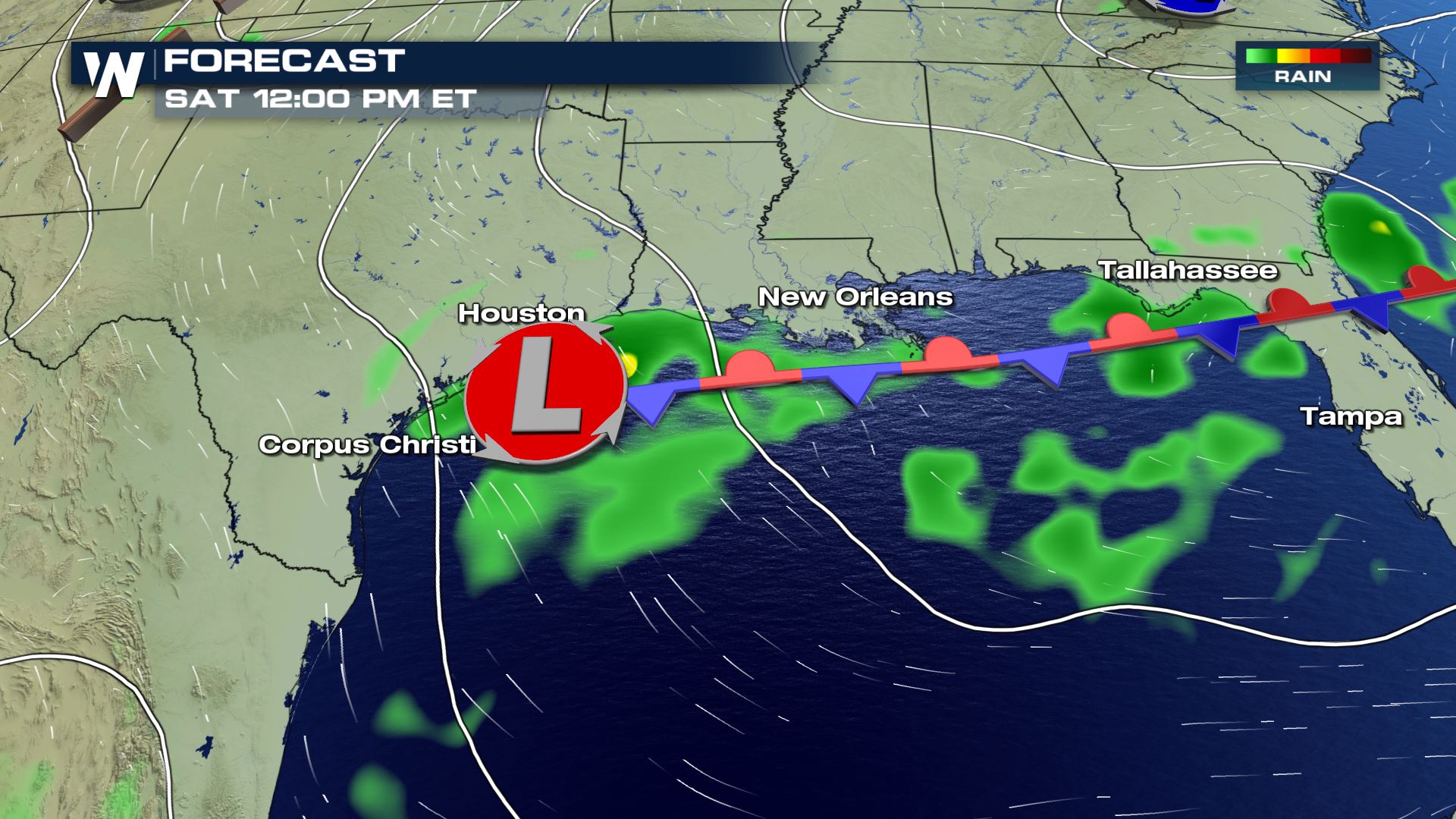 PACIFIC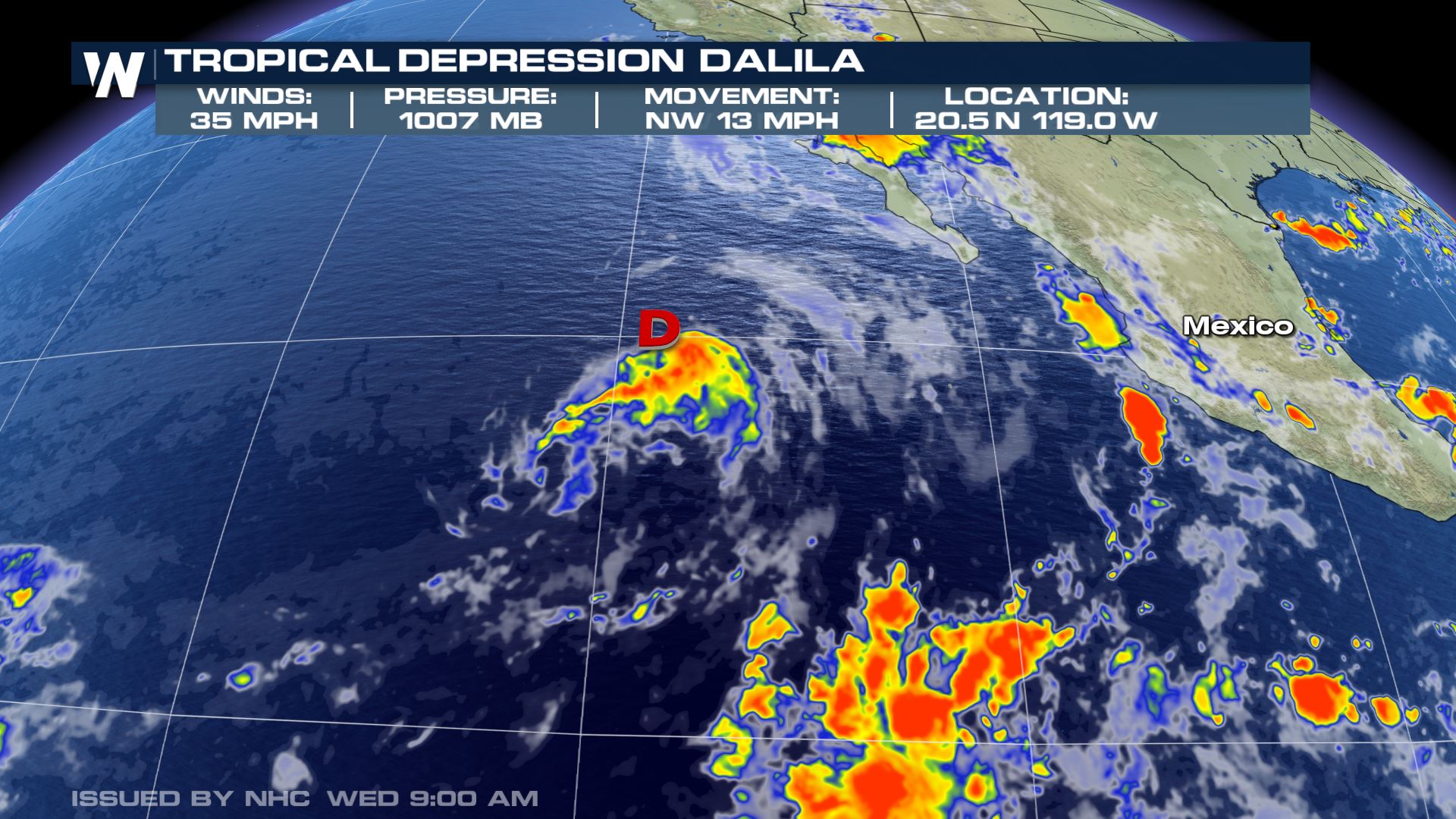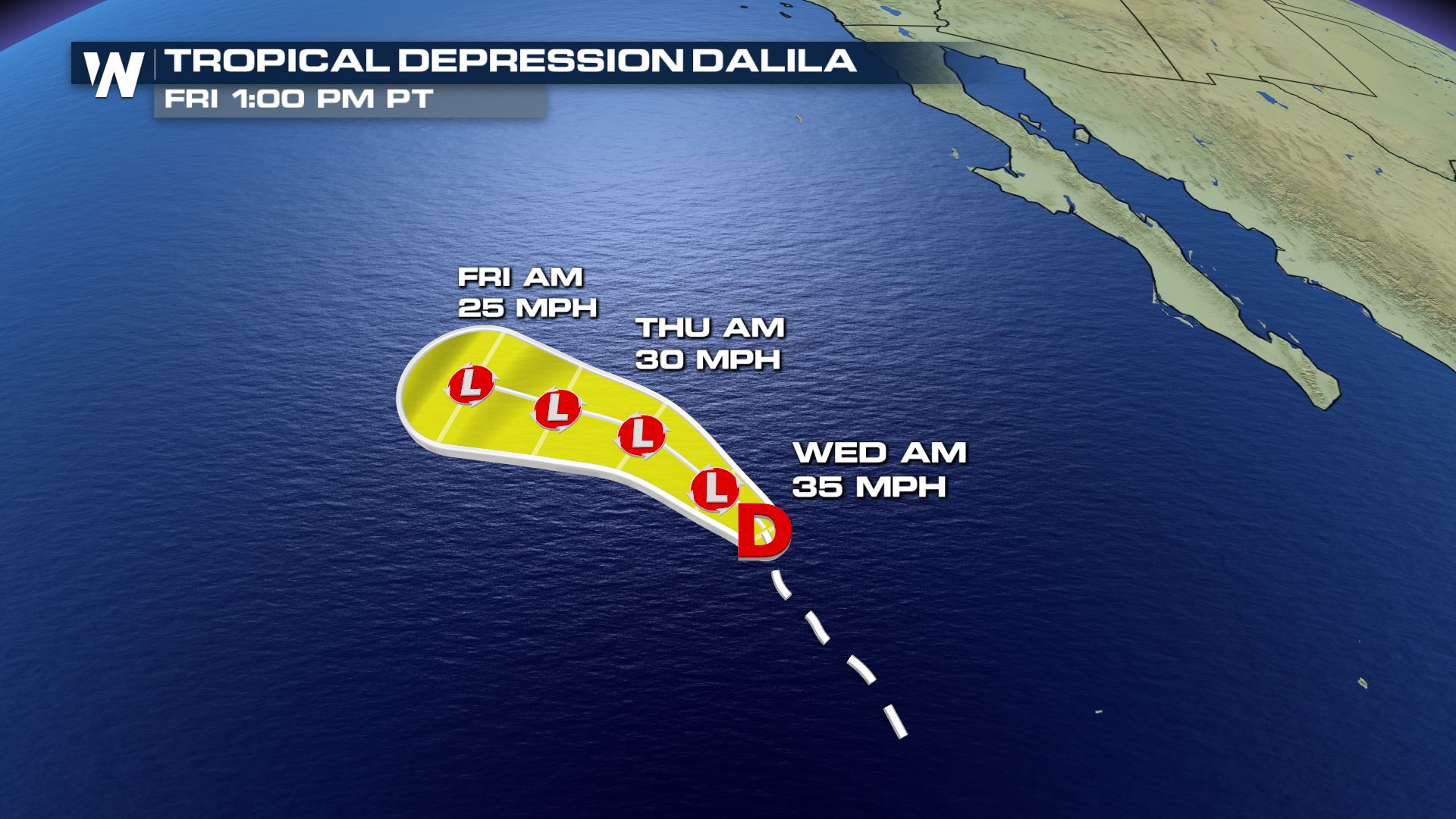 Tropical Storm Dalila has formed in the eastern Pacific.  This storm will likely weaken to a tropical depression by early Wednesday, and is forecast to remain out in the eastern Pacific. No direct impact to land is to be expected.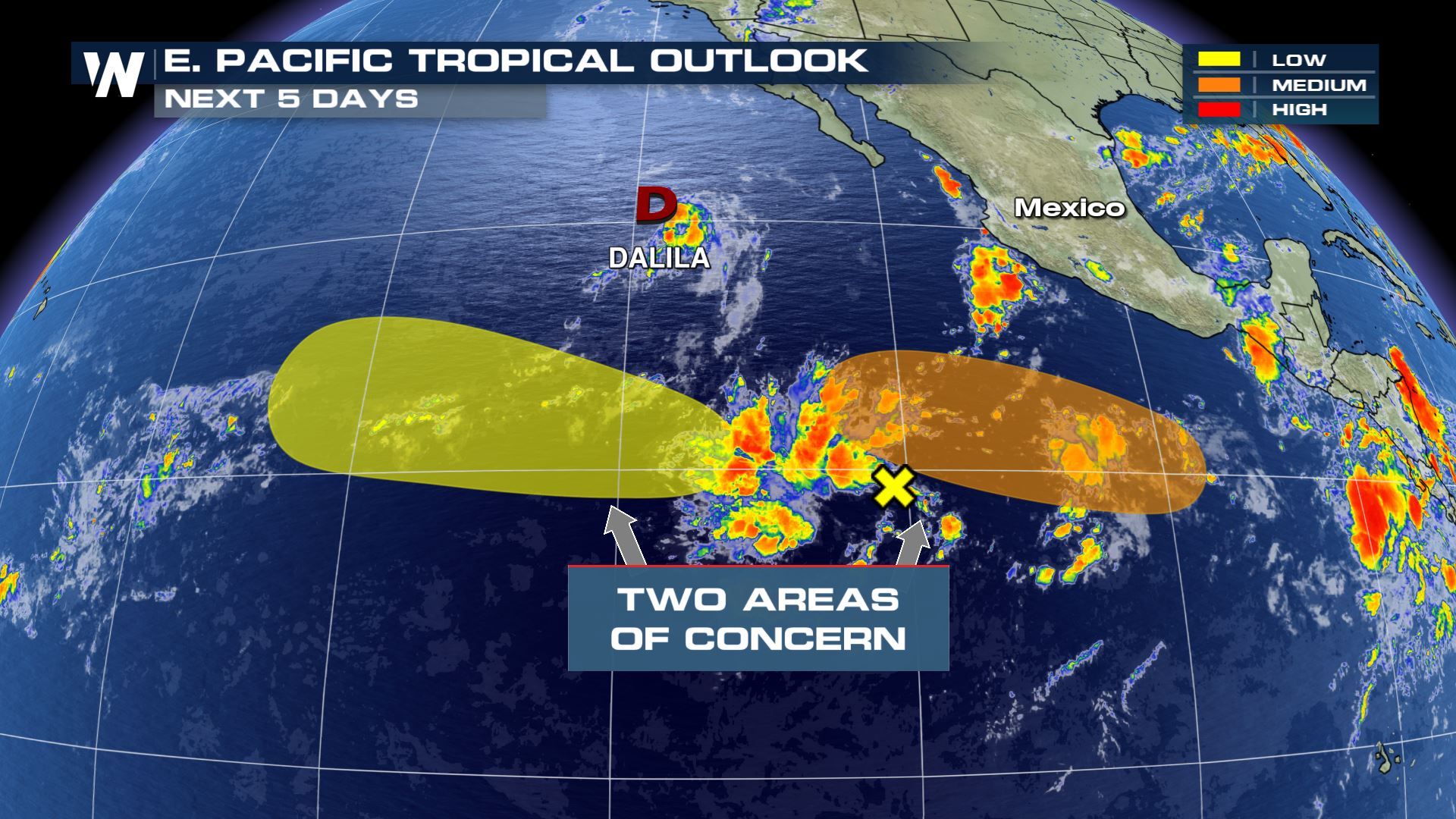 Two other areas in the eastern Pacific are also trying to develop. We'll be keeping a close eye on these two systems throughout the rest of the work week. The names for letters "E" and "F" on the Pacific name list could emerge.