The first named storm of the Pacific Hurricane season continues to churn off the southwest coast of Mexico. As of the Wednesday evening update from the NHC, Aletta has maximum winds of 45 mph, and is slowly moving west at around 6 mph.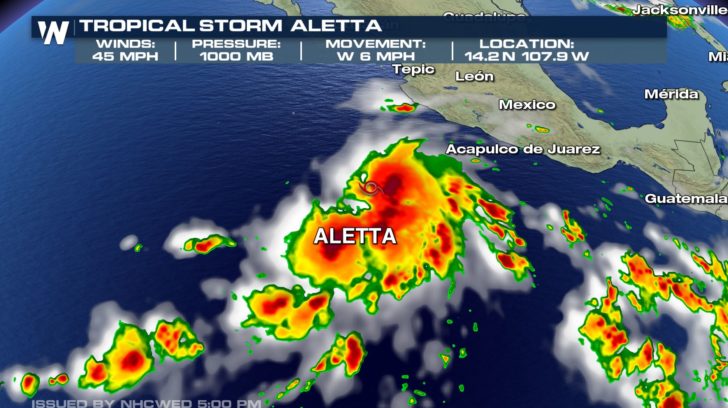 The center of the storm is well offshore from the Mexico coastline. The storm is impressive in appearance, containing a wide swath of clouds and thunderstorms that reached well beyond its center. Some of those extreme outer bands of rain were nearing southwestern Mexico. Tropical Storm Aletta is expected to strengthen rather steadily through the rest of the week. Aletta is expected to become a hurricane, but stay away from the Mexican coast.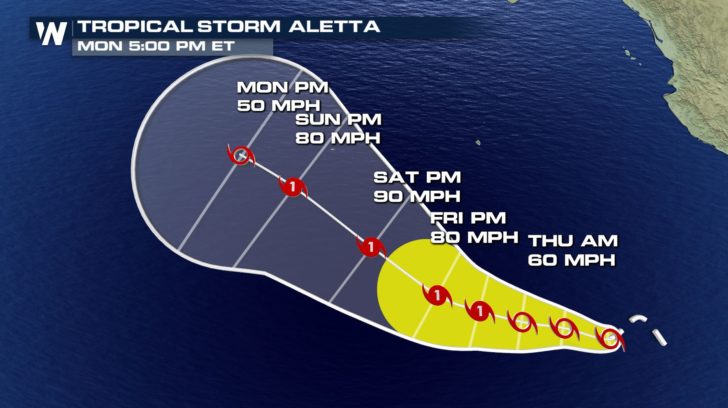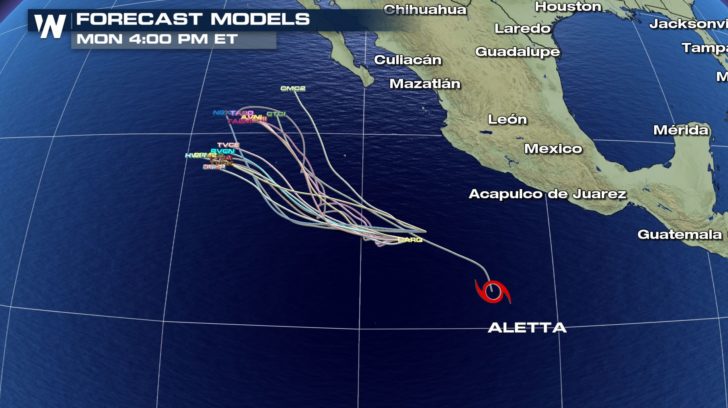 Aletta is the first named storm of the eastern Pacific season. Here are the rest of the names for any future tropical cyclones that form in the Pacific Basin. Remember, in the Atlantic basin, there is
an entirely different list of names.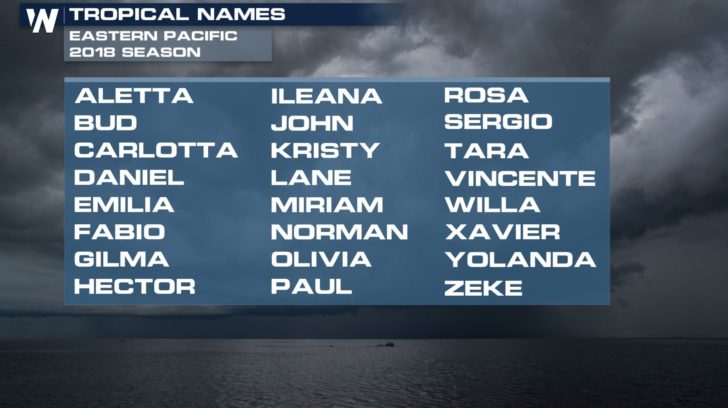 Meanwhile in the Atlantic Basin, conditions are quiet for now. No tropical development is expected through Sunday, June 10. However, weather models do hint at tropical moisture building into the Gulf of Mexico late next week. We will continue to monitor this and bring you information as the forecast develops.