Tropical Storm Chris continues to slowly strengthen and become better organized off the coast of South Carolina and will likely become a hurricane on Tuesday. Chris is located about 215 miles southeast of Cape Hatteras, North Carolina and has been nearly stationary throughout most of the day. According to Hurricane Hunter aircraft, wind speeds are around 60 mph and tropical-storm-force winds extend outward up to 70 miles from the center. https://twitter.com/WeatherNation/status/1016320606013251584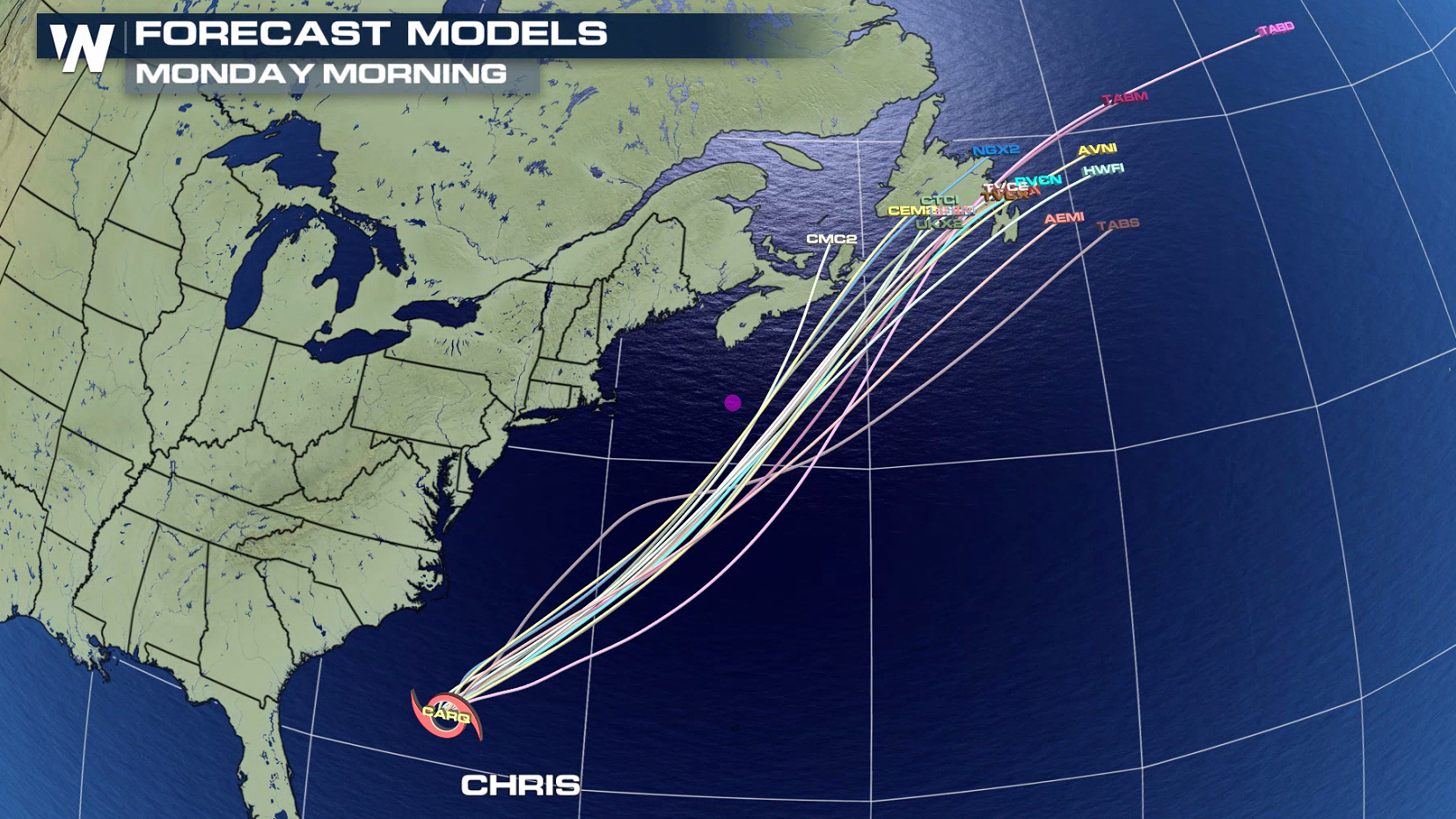 The cyclone will barely move over the next 24 hours as strengthening continues. With warm water and low wind shear, the storm is expected to become a hurricane on Tuesday with winds peaking near 85 mph. A trough in the upper levels of the atmosphere will lift Chris to the northeast, keeping the storm well offshore of the east coast.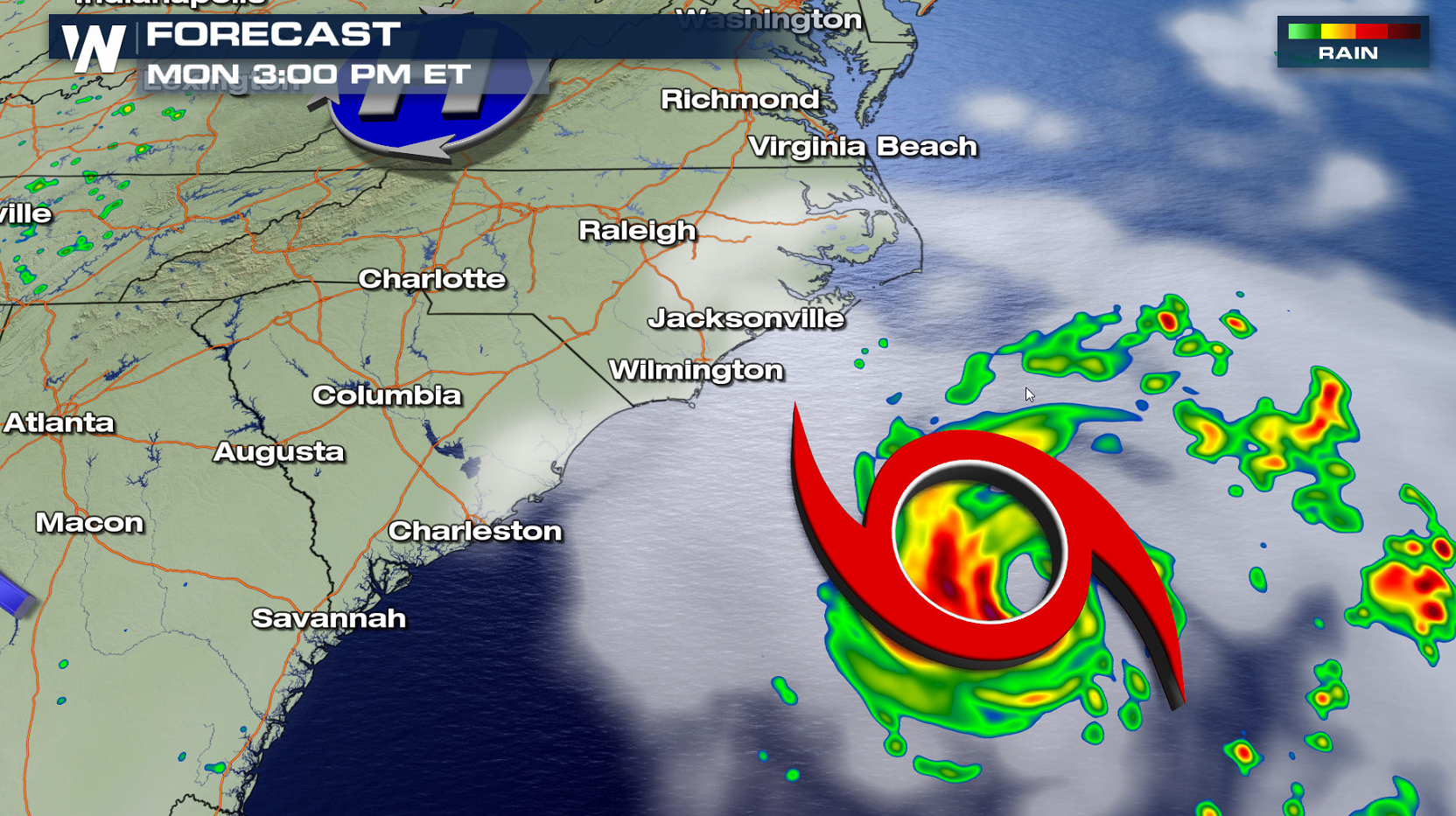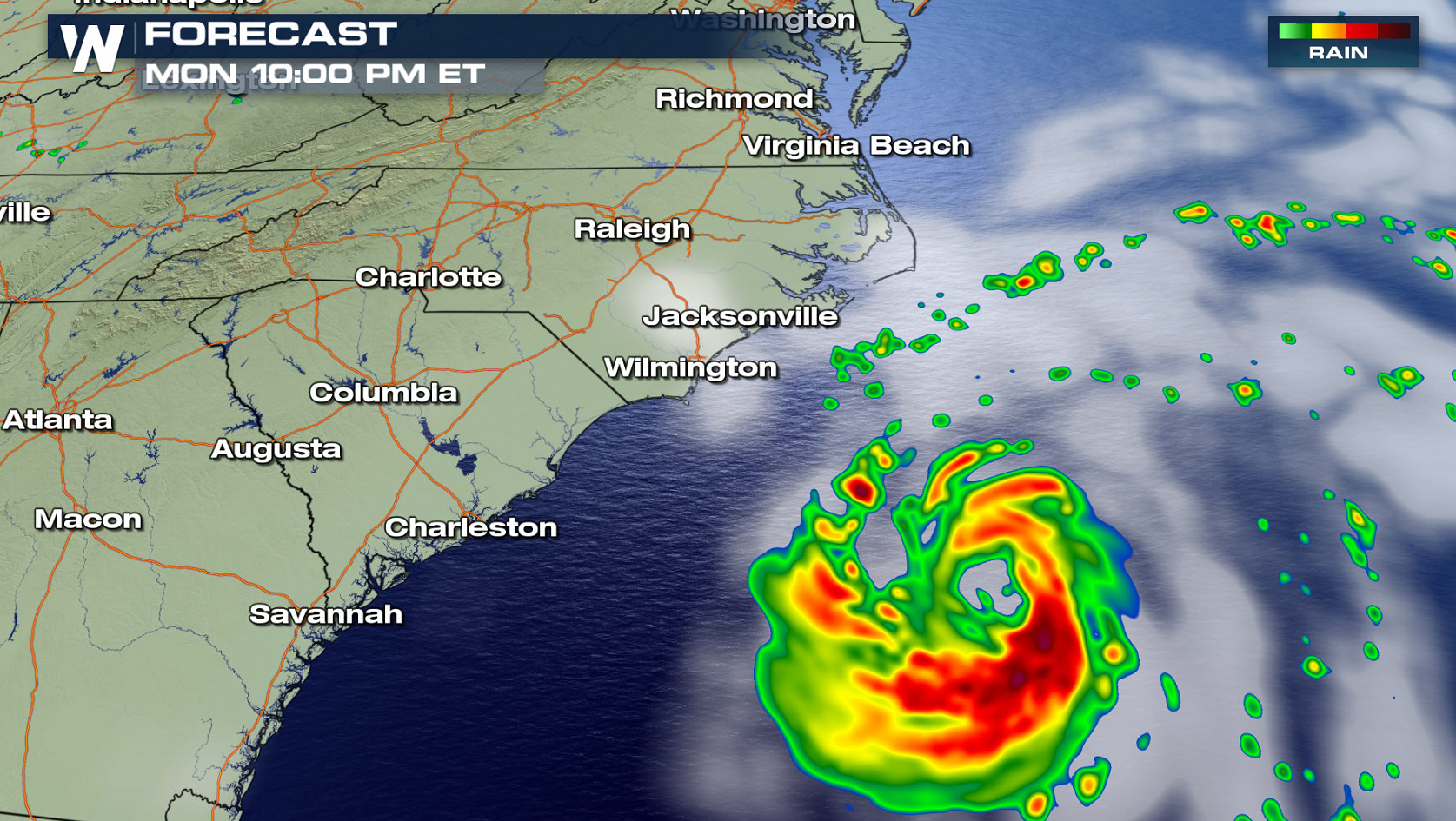 A few far outer rain showers may be able to graze the coasts of North Carolina and Virginia, but the main affects from Chris will be higher surf. Swells generated by Chris are expected to increase and affect portions of the coasts of North Carolina and the Middle Atlantic during the next few days. These swells could cause life-threatening surf and rip currents.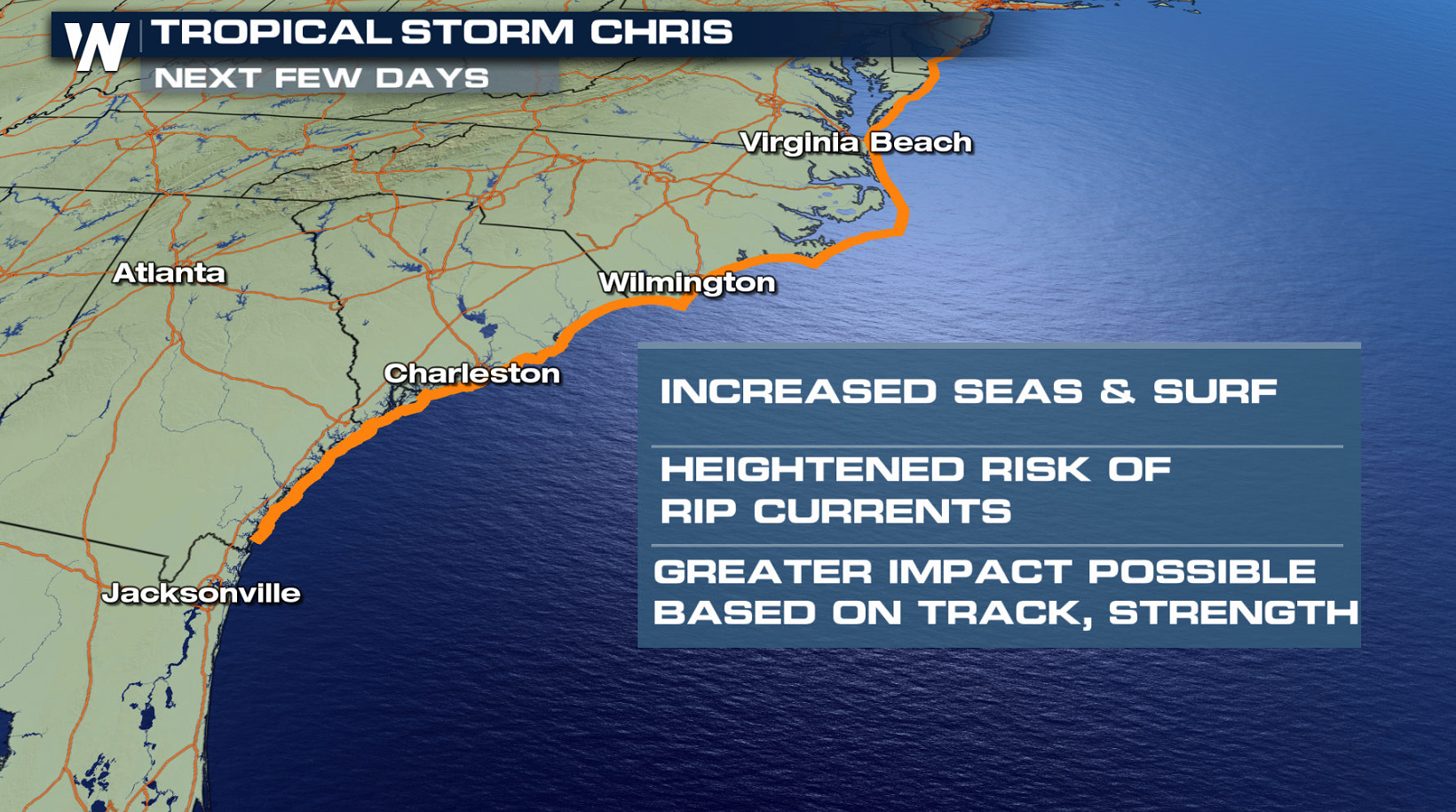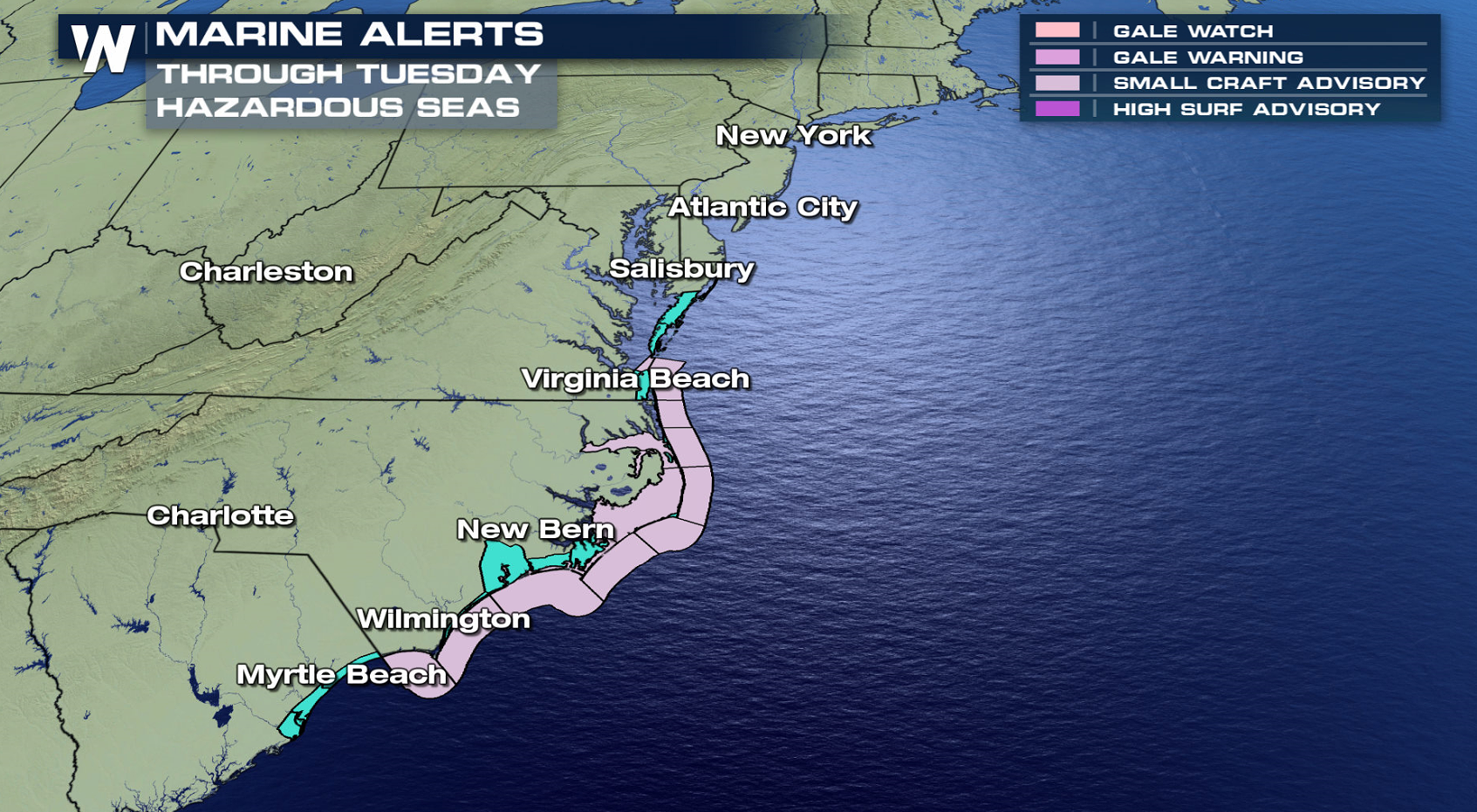 For WeatherNation: Meteorologist Mace Michaels