Early on Sunday morning, Tropical Storm Chris formed in the Atlantic. Just off the coast of the Carolinas, Chris is churning with winds at 40 mph.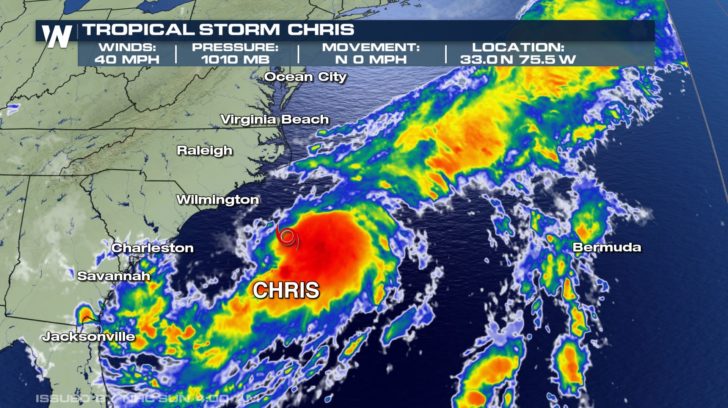 After a quiet start to the Atlantic hurricane season, we are now on our third named storm.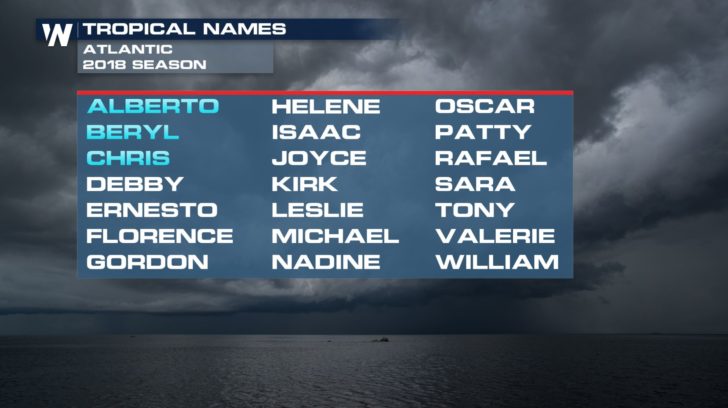 With no upper level steering mechanism to move Chris, the storm will meander off the coasts of the Eastern Seaboard. However, a cold front will start to steer Chris north and east the mid-week. As Chris moves over the warm Gulf Stream, it will strengthen late Tuesday, into Wednesday into a Category 1 hurricane.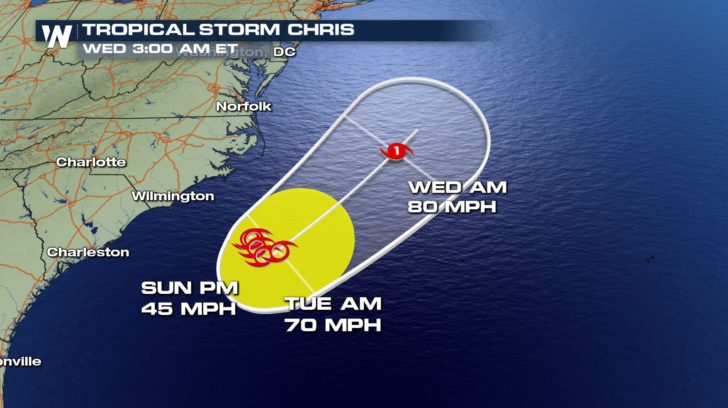 While the Eastern Seaboard will receive indirect impacts, Chris will not make landfall. Those along the coasts of the Carolinas up to the Mid-Atlantic will be most concerned about dangerous rip currents and high surf.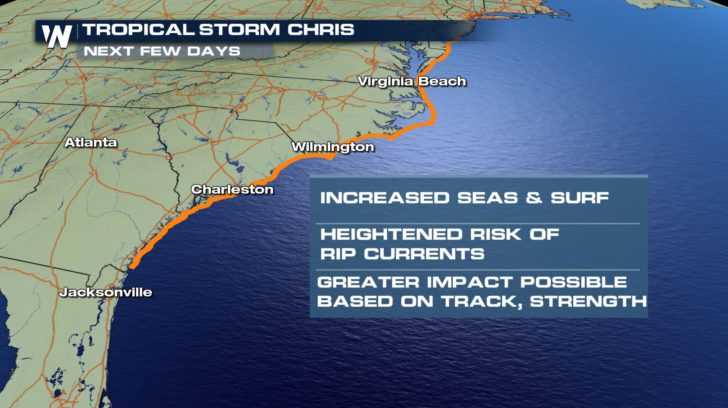 Be sure to check back with WeatherNation for more updates on Tropical Storm Chris. For WeatherNation, Meteorologist Kate Mantych.,