Tropical Depression 11 in the Eastern Pacific has been upgraded to Tropical Storm Fausto via the
National Hurricane Center
.  Its maximum sustained winds are at 40 mph with a minimum central pressure of 1004 mb, and is moving northwest and 15 mph.  The center of the storm is located about 640 miles west-southwest of the southern tip of Baja California.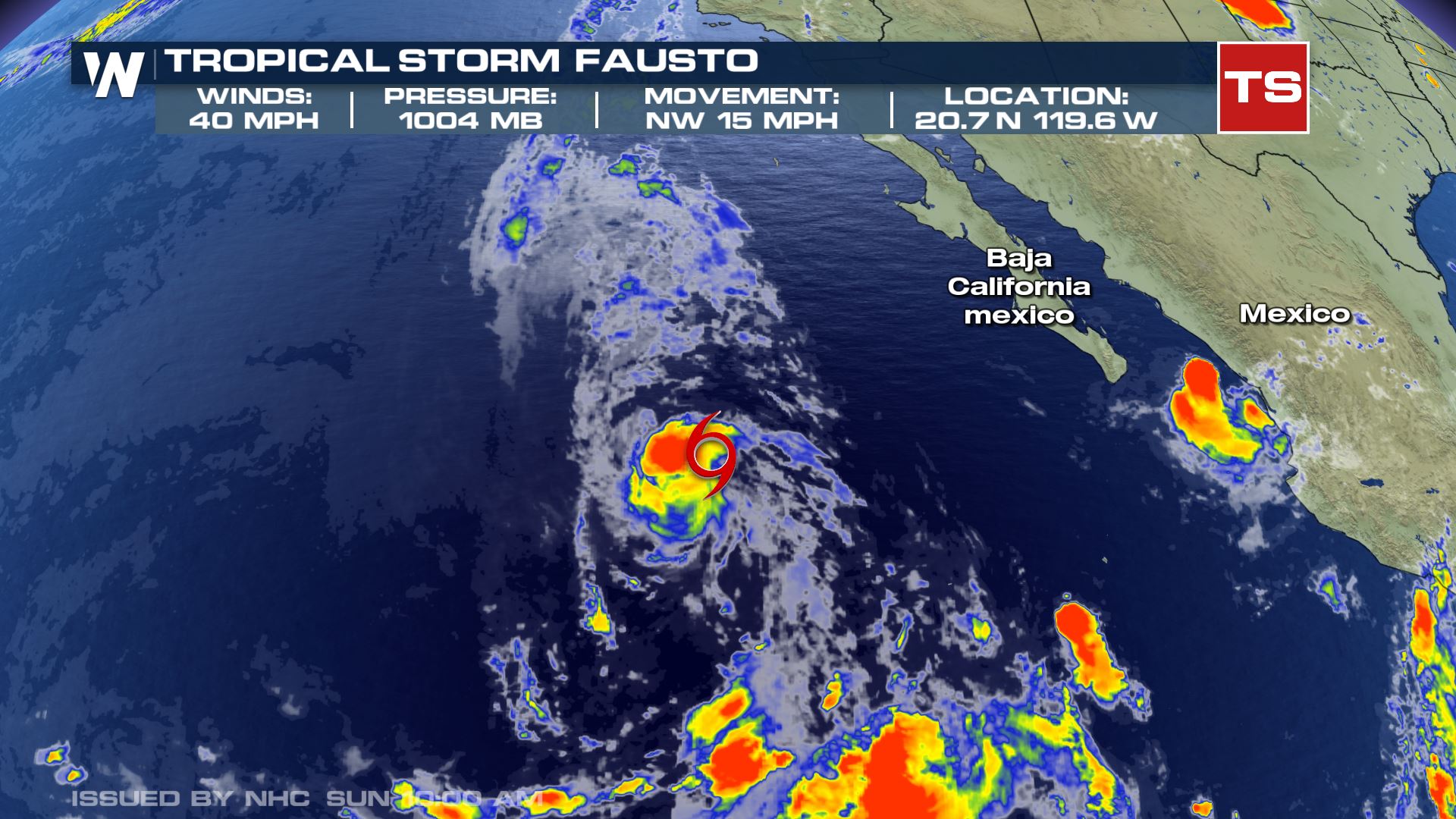 The storm is forecast to move farther west into greater Pacific Ocean waters where it's forecast to weaken back to a Tropical Depression by Tuesday morning.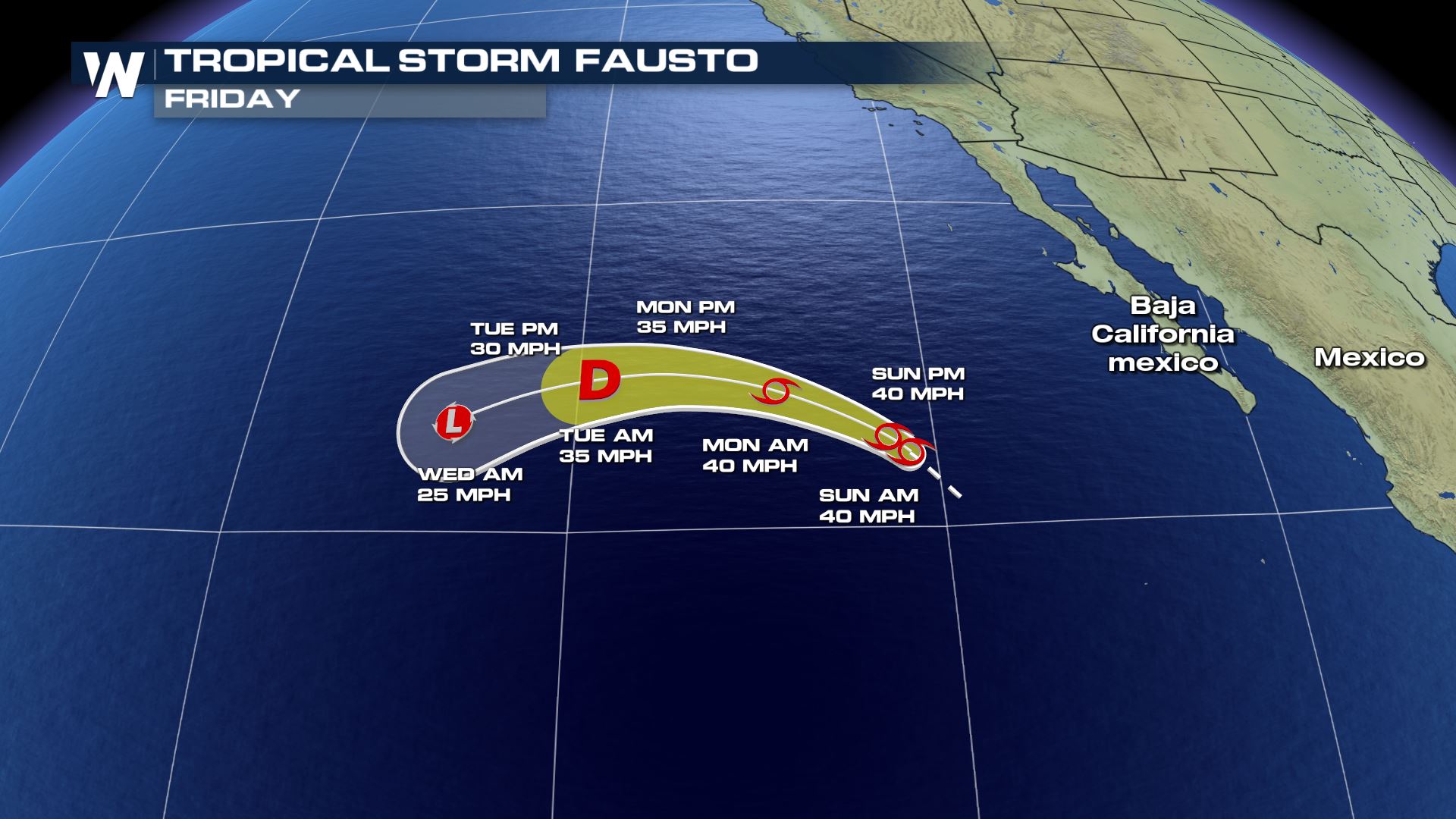 Fuasto should find little impact on people, but be sure to check in here with WeatherNation for all of the latest on the Atlantic, Eastern Pacific, and Central Pacific tropical basins.