We now have a new named storm in the eastern Pacific.  Tropical storm Gilma formed early Friday morning and continues to move to the east at 16 mph.  This movement is pushing it towards Hawaii, but forecast models have it weakening to a remnant low before it reaches the islands.  Here is the very latest.
Gilma Stats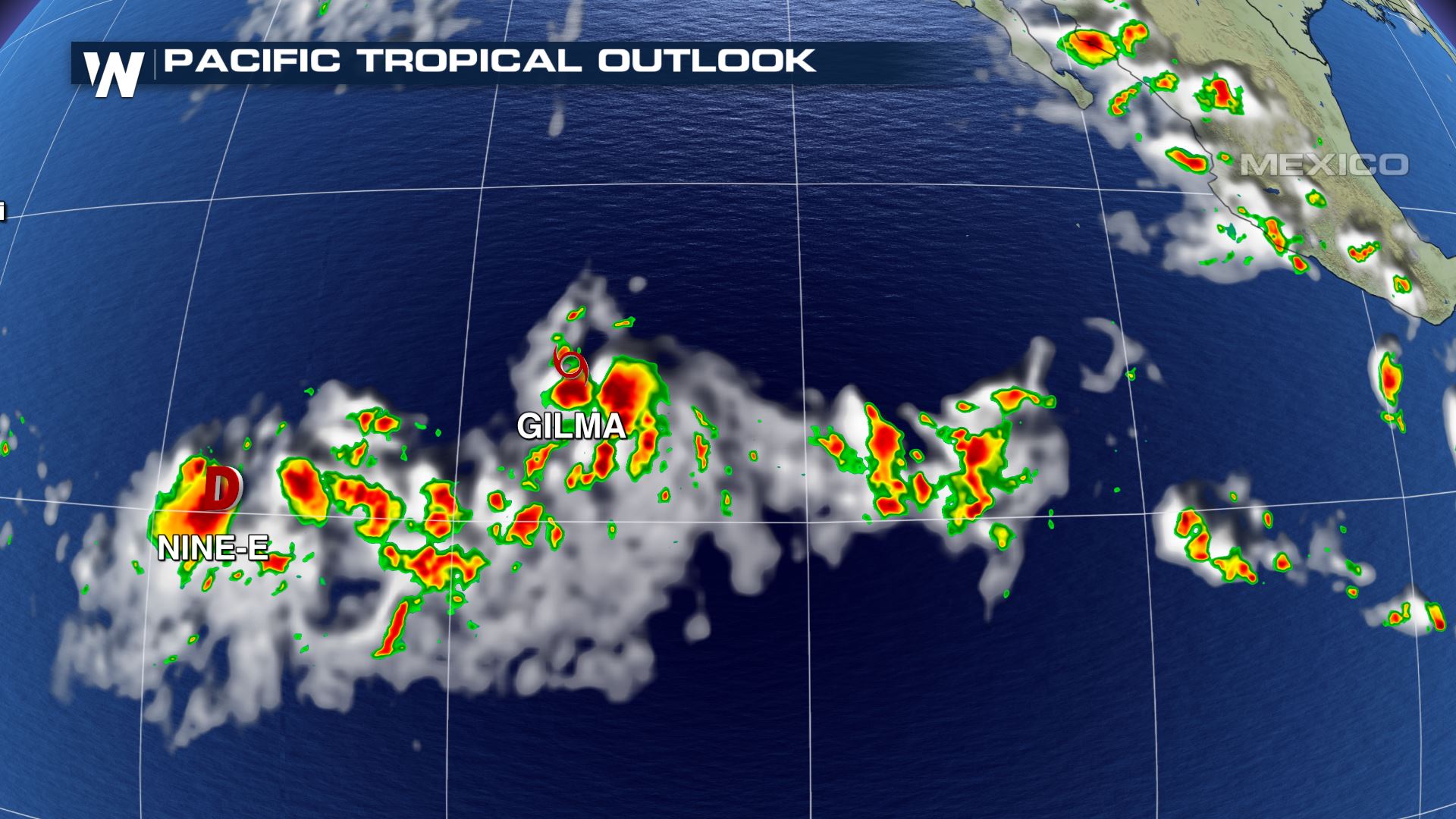 Gilma Forecast Track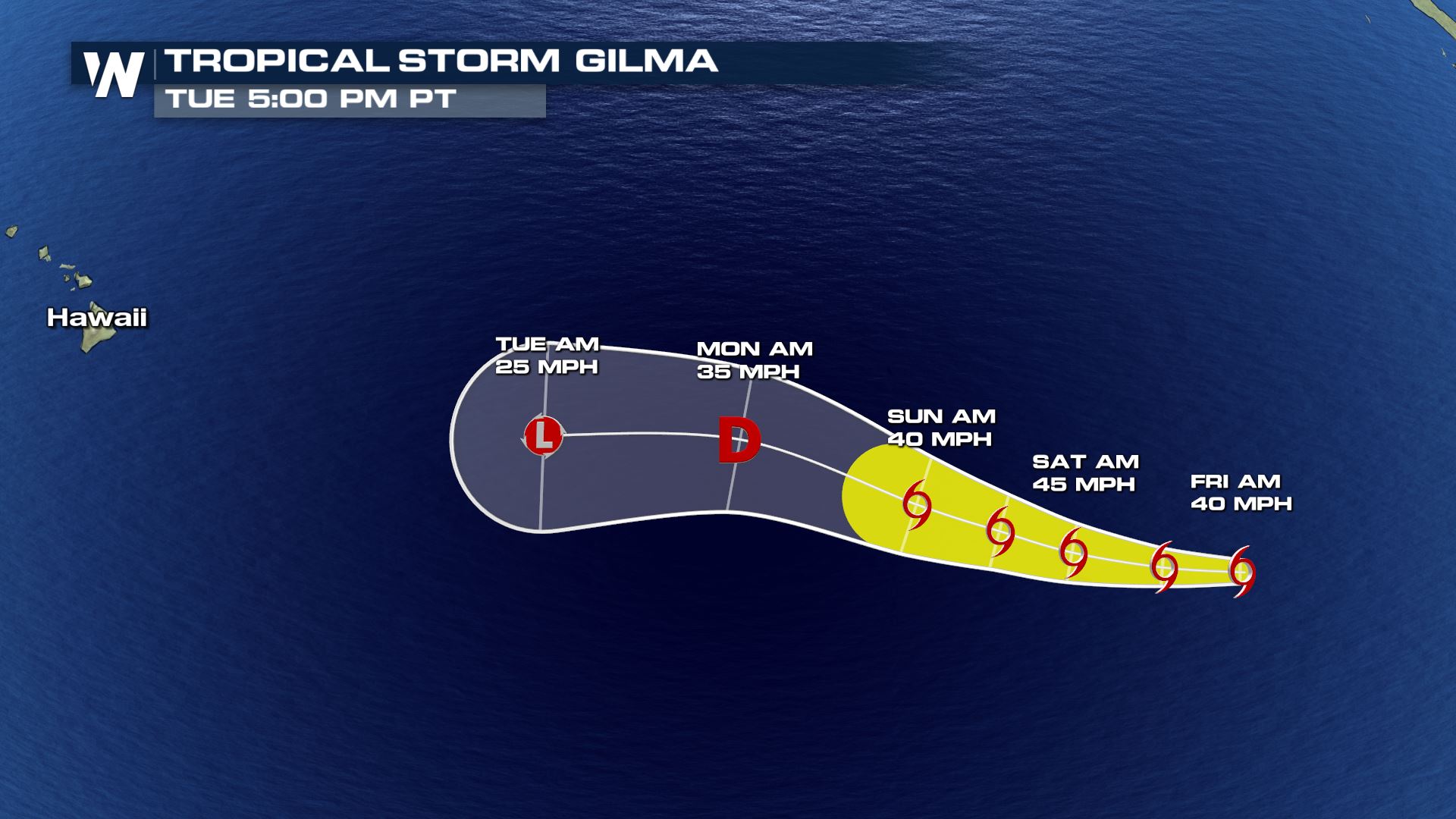 The latest forecast track has Gilma becoming a tropical depression by early Monday morning and then becoming a remnant low by early Tuesday.