On Sunday afternoon, Tropical Storm Ileana formed in the Eastern Pacific. With maximum sustained winds of 45 mph, the storm reached Tropical Storm status.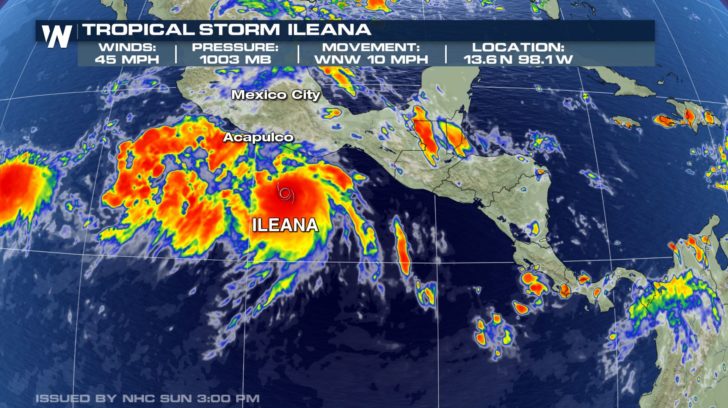 Ileana is forecasted to continue west, northwest along the Mexican coast giving heavy rain and large swells to the region. This storm is forecasted to stay as a Tropical Storm. before beginning to to weaken and dissipate by Wednesday.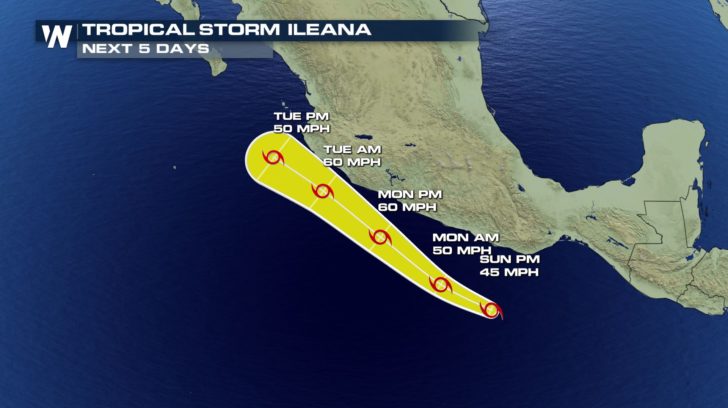 It has been a very active beginning to the Eastern Pacific 2018 Hurricane season. Ileana is now the 9th named storm on the list.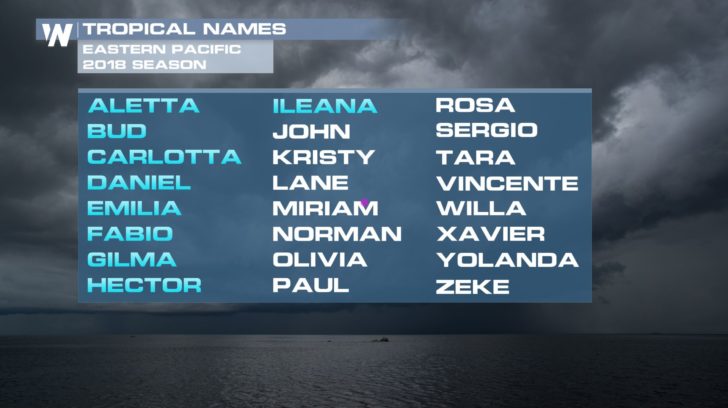 Continue to stay with WeatherNation for all of the latest on Tropical Storm Ileana. For WeatherNation, Meteorologist
Kate Mantych
.