Although Lane weakened from a hurricane to a tropical storm, the threat for heavy rain and flooding won't diminish for the Hawaiian Islands. T.S. Lane continues to bring heavy downpours to the islands today as is gradually weakens in the Pacific. (All information current as of 8:00 A.M. MDT)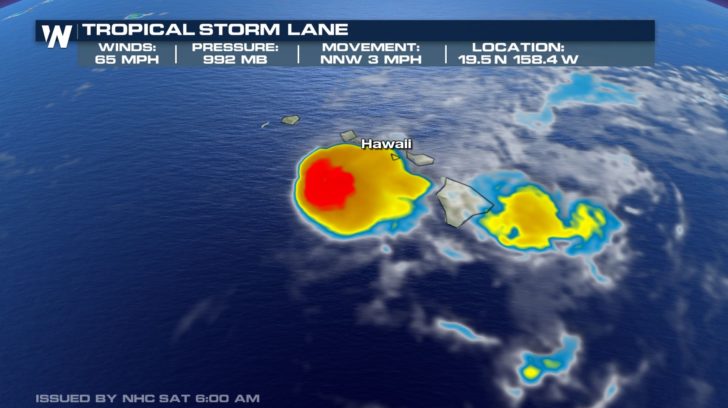 Lane will make its forecasted turn to the west Saturday and continue on a westward path Sunday. The heavy rain threat will then turn to the NW islands late Saturday and Sunday and diminish for the Big Island and Maui.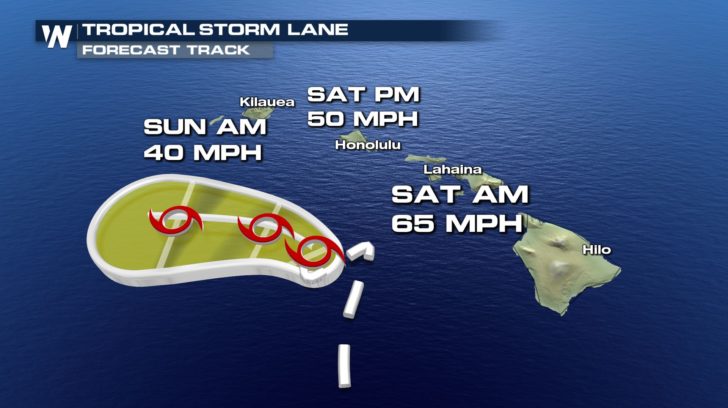 By Monday Lane will be a tropical depression and then make a turn back to the north Tuesday. Lane will continue on this path into the middle of the week, well out of reach of Hawaii.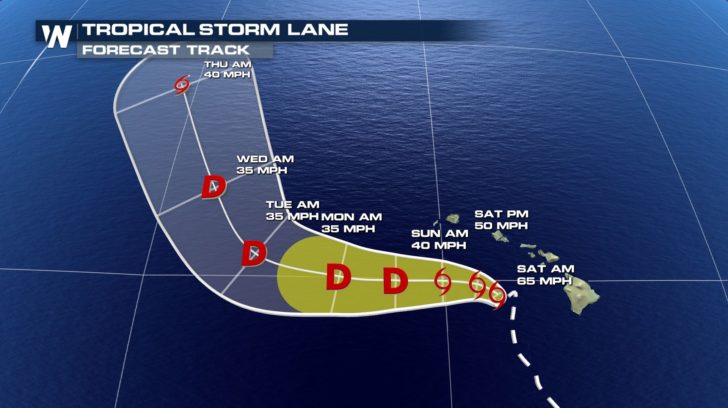 As Lane continues to weaken and move away from the Big Island and Maui the additional forecast rain totals, storm surge and wind forecasts all drop. However, these additional rain amounts are still enough to create new and continued flooding issues after previous heavy rains.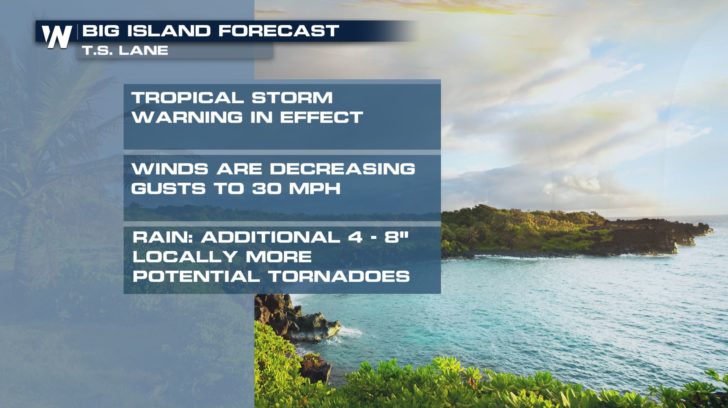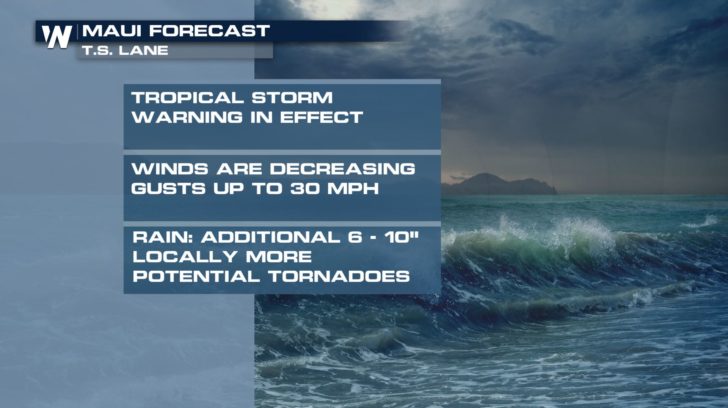 As Lane nears locations like Oahu and Kauai the rain forecast increase there. Wind gusts will also be stronger and 1-3' storm surge will also be a threat. Forecasts call for up to 10" or rain here, locally higher amounts, and this could lead to flooding for the islands through the end of the weekend.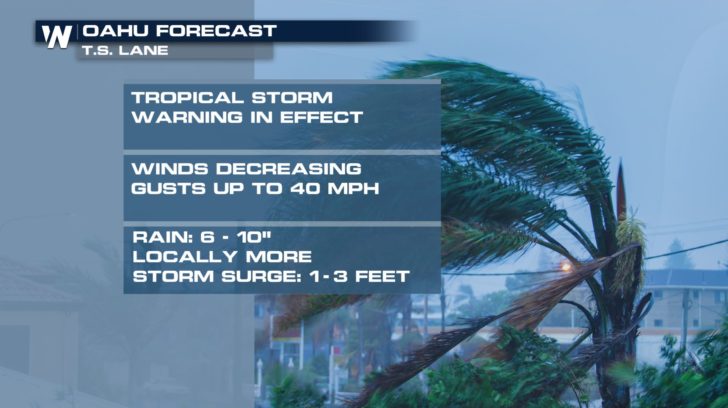 Stay with us for more updates on Tropical Storm Lane. For Weather Nation: Meteorologist Emily Roehler