Tropical Storm Vicky became the 20th named storm of the Atlantic Hurricane Season Monday when the cyclone formed about 350 miles west northwest of the Cabo Verde Islands.  Vicky officially became a remnant low on Thursday afternoon. It will continue to move over open waters in the Atlantic, with additional weakening and no impacts to land.
Vicky Stats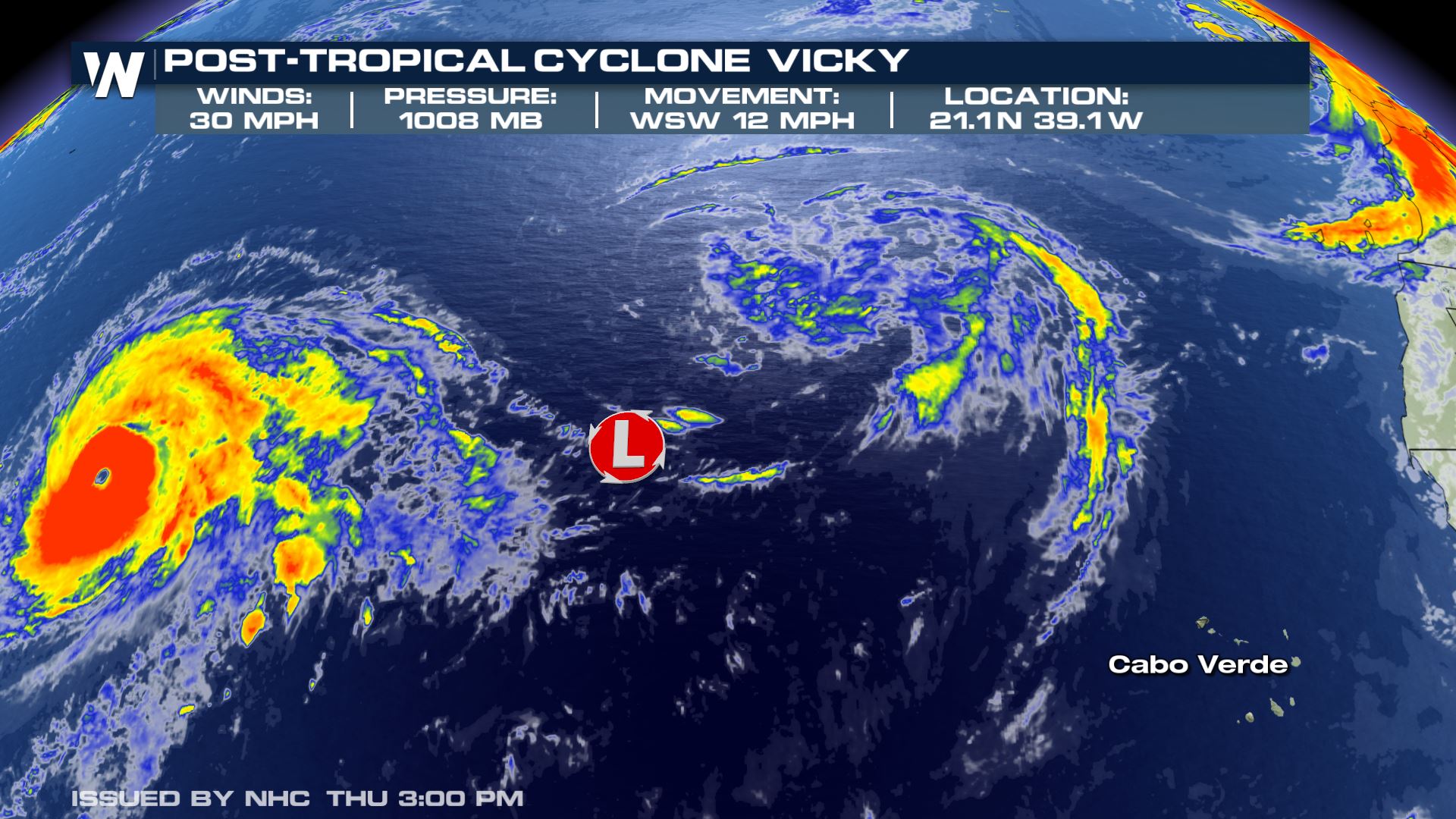 Wind speeds with Vicky have dropped to 30 mph in the last 24 hours and pressure has risen to 1008 mb. The storm is moving to the WSW at 12 mph.
Vicky Forecast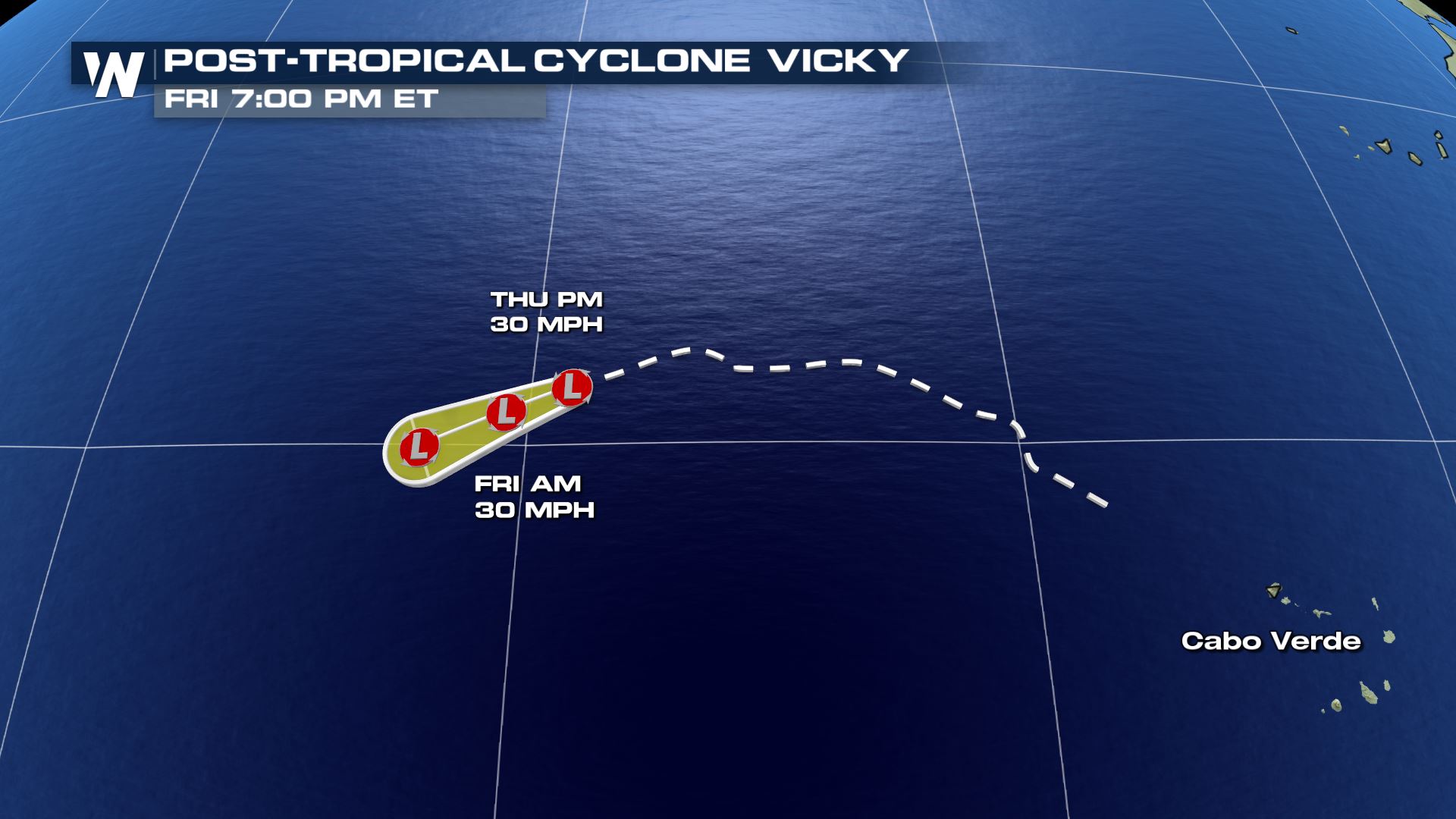 Vicky is not moving into a favorable environment for tropical intensification. The storm is in an area of strong upper level wind shear, which is keeping thunderstorms away from the center of the storm. WeatherNation will keep you updated on the progress of Vicky and all storms throughout the tropics on-air and online.