Tropical Storm Watches are now in effect for portions of the Gulf from Louisiana east into parts of the western Florida panhandle. A Tropical Storm Watch means that there is a chance of a Tropical Storm, with winds from 39 to 73 miles per hour, hitting a specified area within 48 hours. It goes from roughly New Orleans east to coastal Alabama.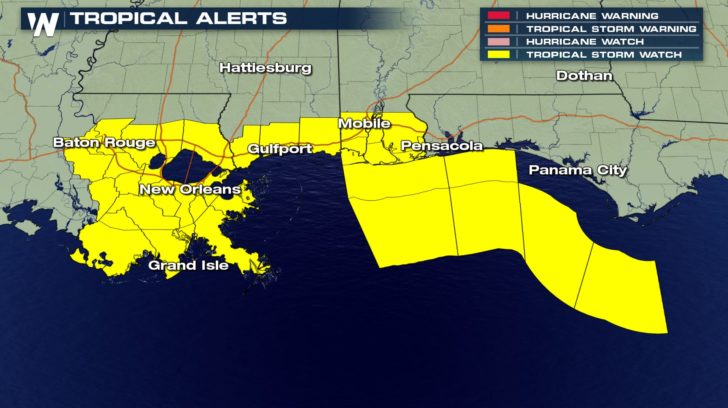 This disturbance is currently located in the Bahamas and is known as PTC (Potential Tropical Cyclone) 7. As of now, it is a disorganized area of storms that is moving west. The National Hurricane Center is forecasting a high chance of further development over the next 5 days as it moves into the Gulf of Mexico by late Monday.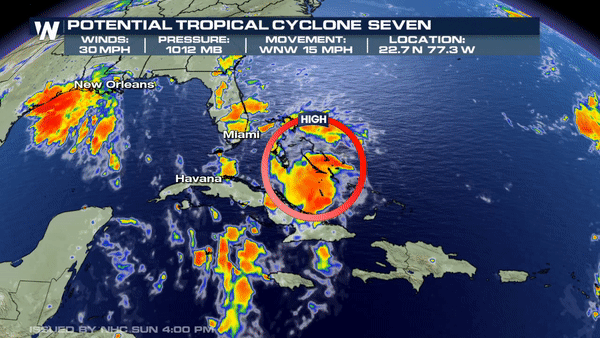 Based on upper-level steering, this disturbance will track WNW into the Gulf by Monday and continue a track along the Central Gulf Coast by Tuesday and Wednesday.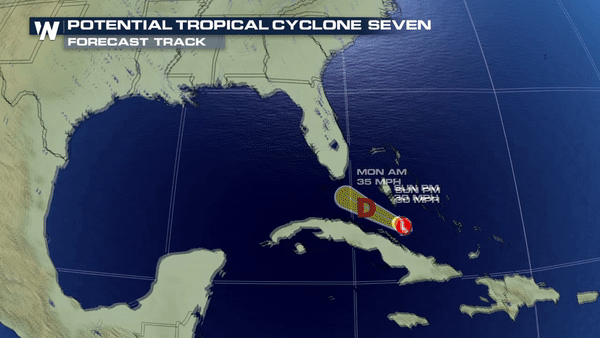 While further formation is expected, the main concern at this time is still heavy rain and gusty wind. Rain will be the focus as this system brings anywhere from 4"-6" of tropical downpours by early-mid week.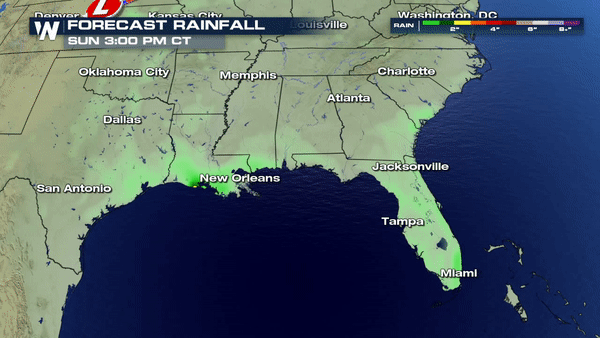 This is a developing story and forecast changes are still likely so please keep checking back for updates. Meteorologist Merry Matthews