The National Hurricane Center (NHC) has announced it will begin issuing Tropical Weather Outlooks (TWOs) more than two weeks earlier this year. TWOs will be publicly available beginning May 15, 2021 for the Atlantic Basin.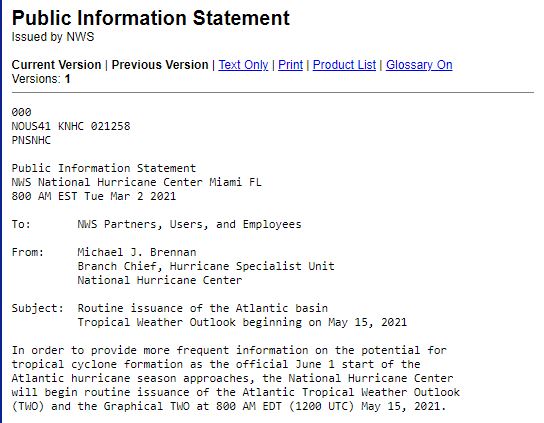 The National Hurricane Center released a Public Information Statement Tuesday saying that, "In order to provide more frequent information on the potential for tropical cyclone formation as the official June 1 start of the Atlantic hurricane season approaches, the National Hurricane Center will begin routine issuance of the Atlantic Tropical Weather Outlook (TWO) and the Graphical TWO at 8 a.m. EDT May 15, 2021."
To read the full Public Information Statement, click/tap here
This does not necessarily mean that the official start of the Atlantic hurricane season will begin on May 15, though that is something atmospheric scientists are considering. The reasoning behind the earlier issuance of TWOs is due to the recent string of named storms prior to June 1.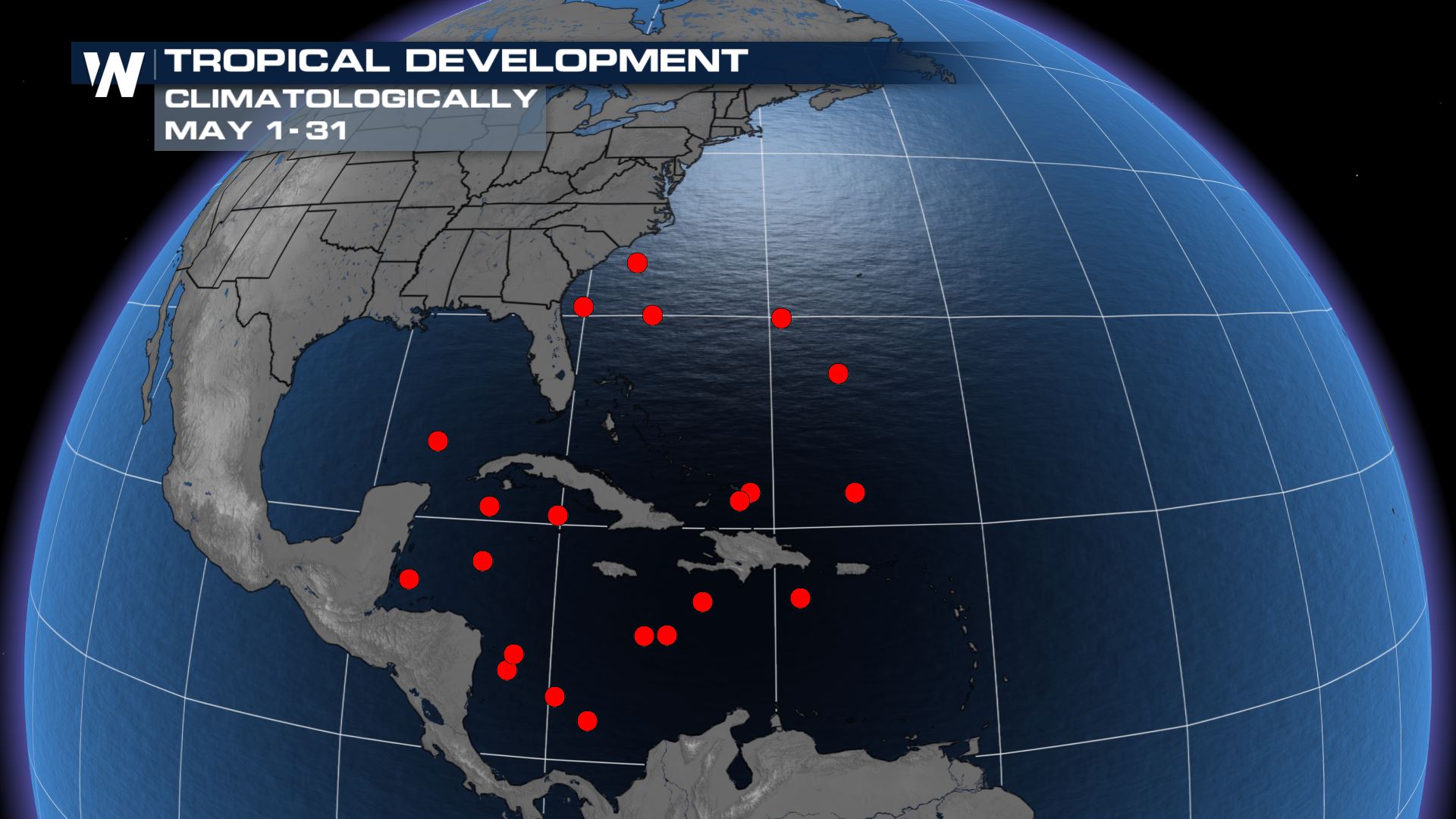 The start of the Atlantic hurricane season is June 1, however a number of storms have formed in May. In order to provide you more information about potential tropical systems, NHC will begin issuing these TWOs May 15.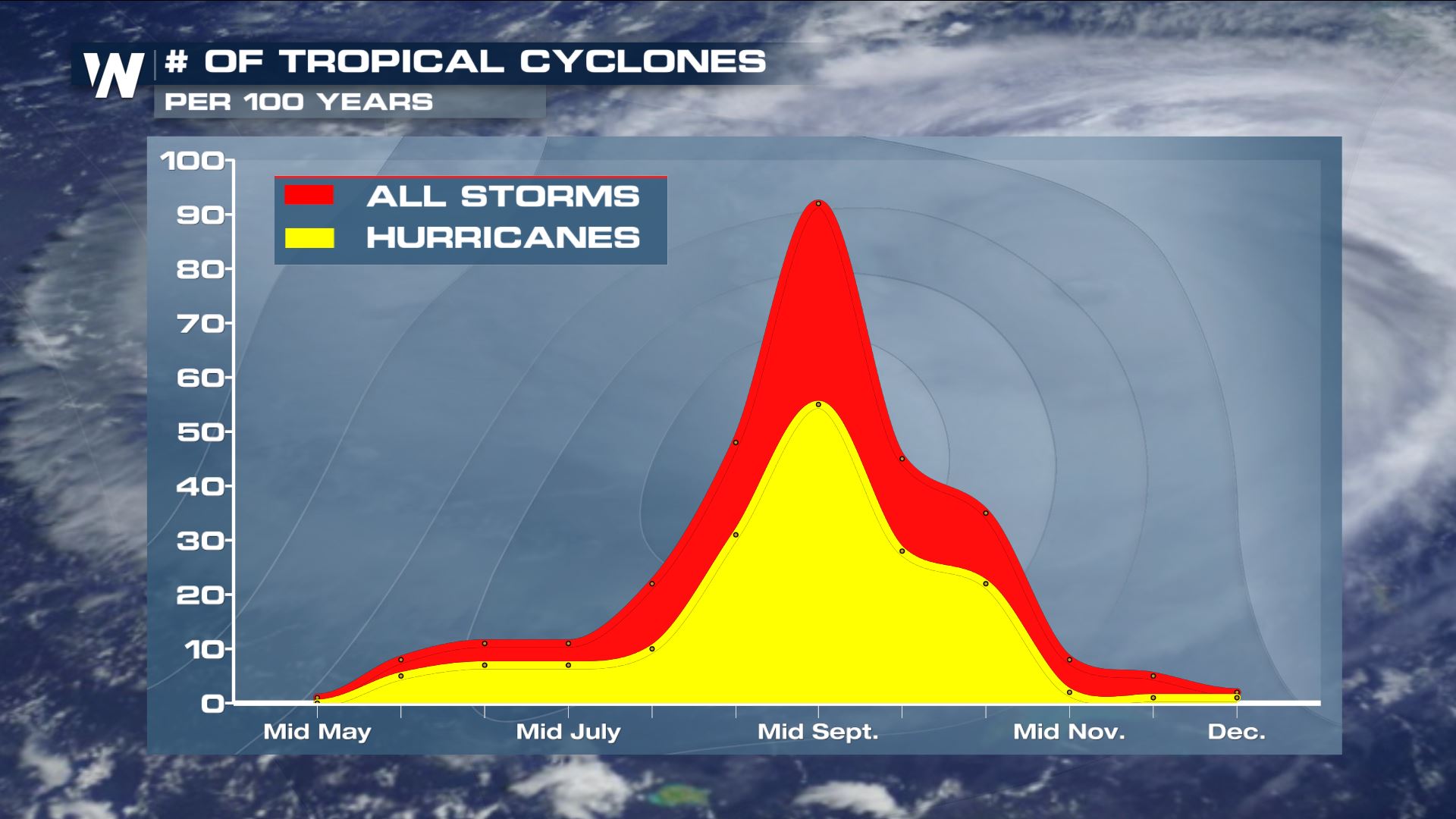 While the start of hurricane season in the Atlantic has historically been June 1, storms can form earlier than the start date. May is the leading month for "off-season" named storms. In fact, the Pacific basin's hurricane season begins May 15 already.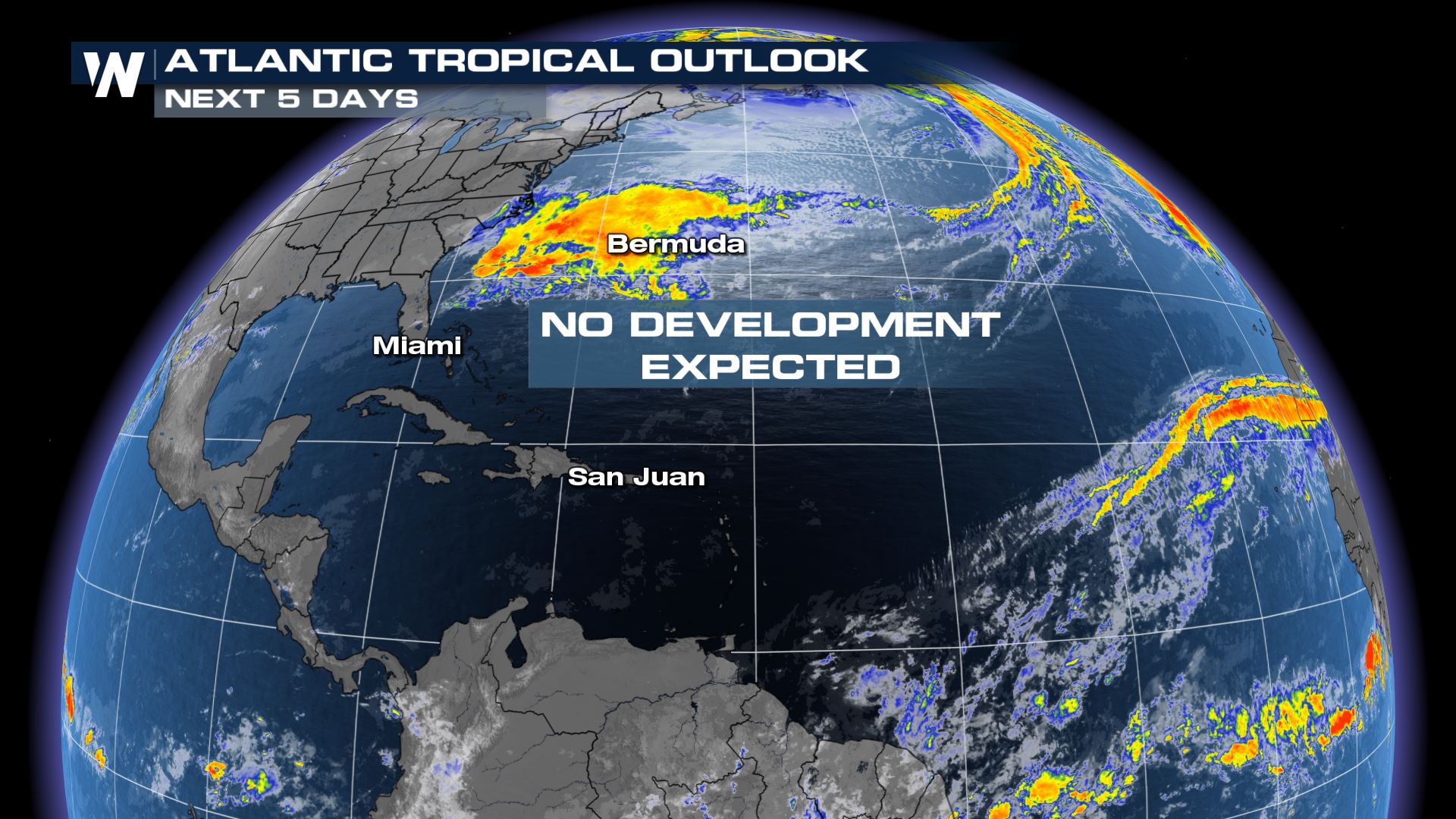 While no development is expected in the next five days, and the start of the hurricane season is still months away, it is important to stay up-to-date on the latest regarding tropical cyclones. If you're in a hurricane-prone area, use this down time to stock up on supplies and prepare for the 2021 hurricane season, especially coming off of the record-breaking 2020 season.