After a very slow start to the Eastern Pacific tropical season, a storm could soon form just south of Mexico.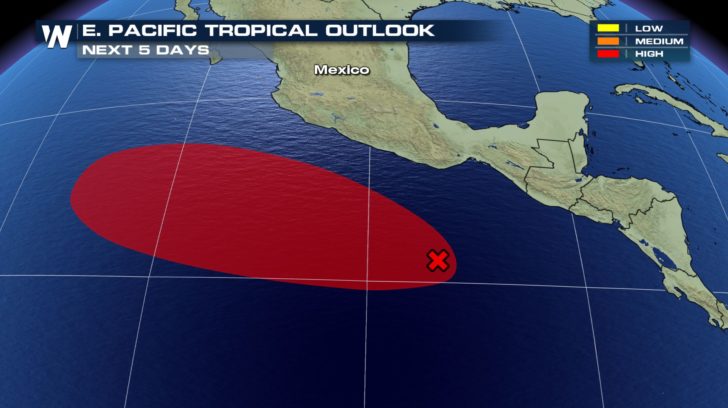 The National Hurricane Center is giving this area of thunderstorms a "high chance" of development through the next five days in the eastern Pacific Ocean. Right now the area of thunderstorms is disorganized to the south of Mexico. However as the complex of storms moves west, numerical weather guidance suggests a broad/weak area of low pressure could develop. The development would most likely be early into the work week.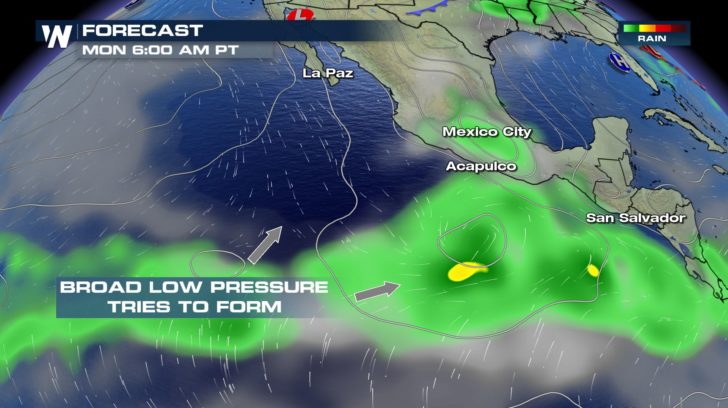 Regardless of development, it appears this area of low pressure will stay out over the open ocean waters.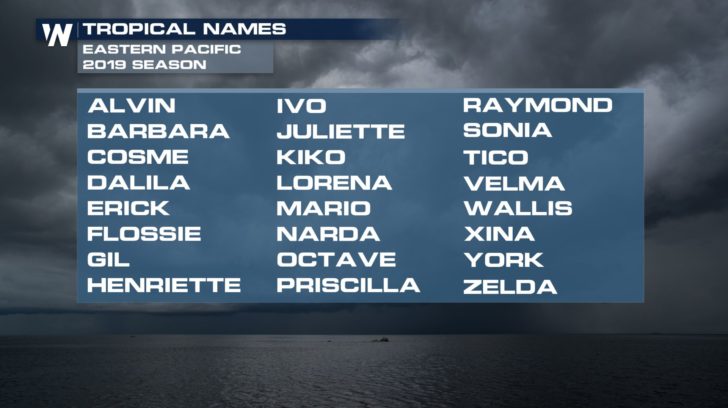 This is a late start to the tropical season in the eastern Pacific Ocean, when looking at the past 20 years or so. Many of the years have had their first "A" named storm in late May or through early June. Since 1998, the latest A-named storm was on July 2, 2016 followed by the second-latest of June 21, 2008.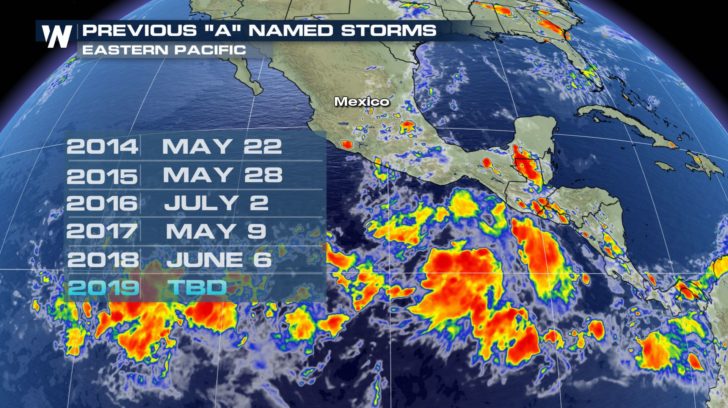 The hurricane season begins on May 15 in the eastern Pacific Ocean. Meanwhile in the Atlantic basin, no development is expected through the next five days.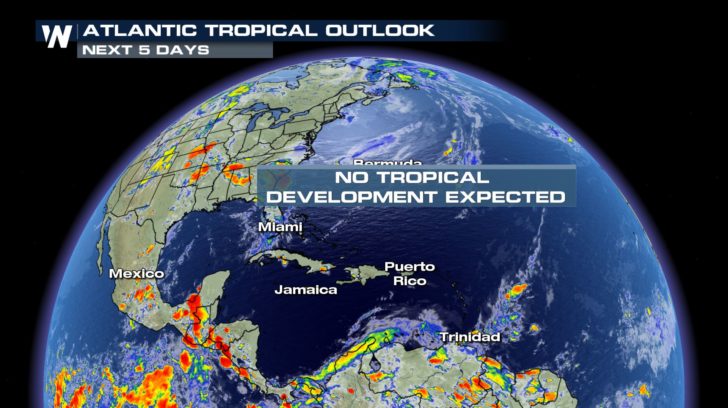 For WeatherNation, Meteorologist Steve Glazier