After a relatively slow start to the eastern Pacific hurricane season, things are starting to heat up on this side of the tropics. Tropical Depression Three (TD 3) formed in the eastern Pacific Ocean on Wednesday June 24, making it just the third tropical system in the eastern Pacific so far this season. TD 3 strengthened to Tropical Storm strength by Thursday but weakened slightly on Friday. Continued weakening is expected, with Boris becoming a remnant low as it moves west. Although it may be in the vicinity of Hawaii, no impacts are expected.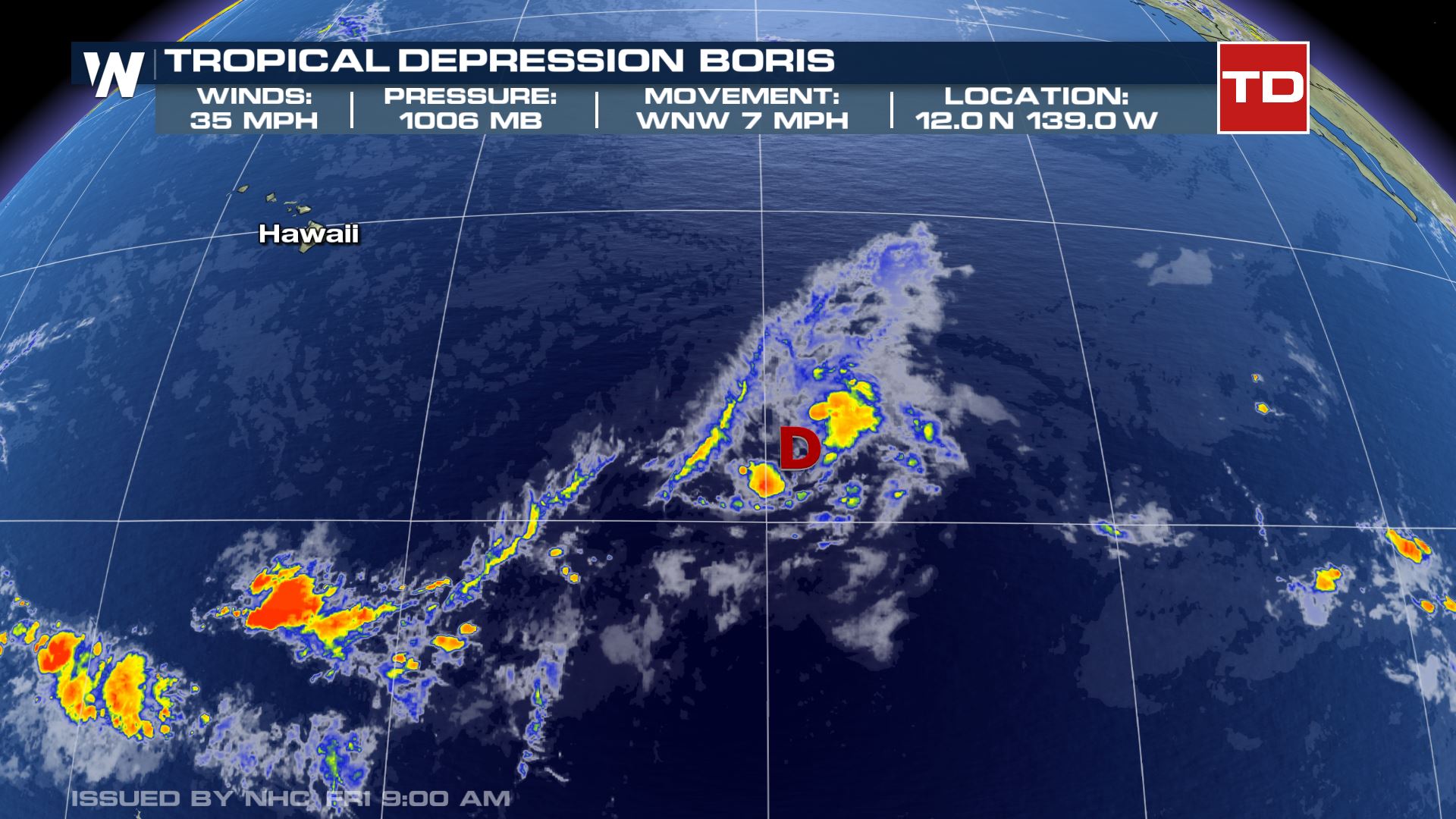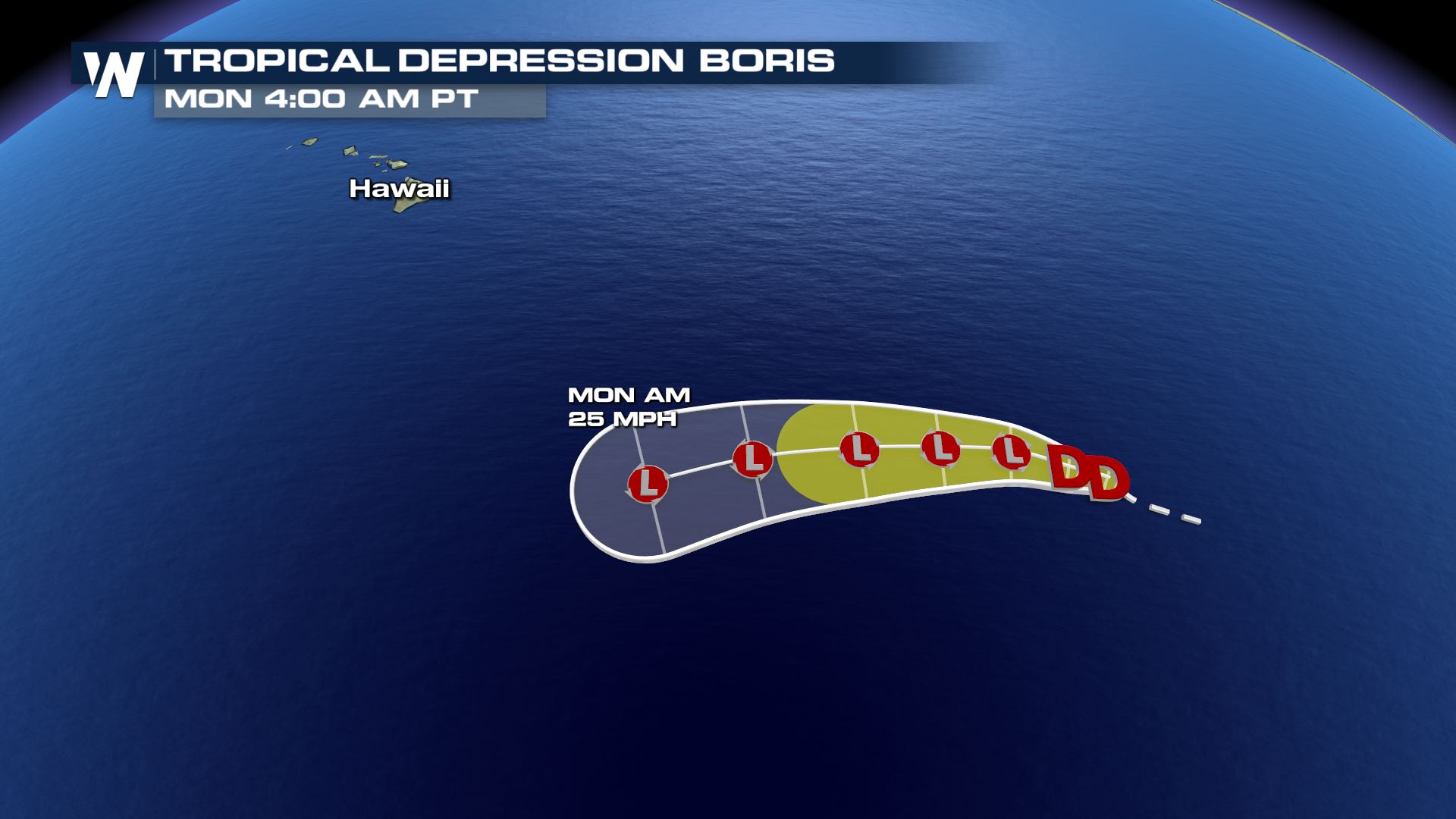 Also in the eastern Pacific side of things, there are two other separate systems that the National Hurricane Center (NHC) is keeping close tabs on, all moving westward off the west coast of Central America. The two systems closest to the Mexican coastline could move parallel to that country's coastline, leading to the possibility for heavy rain there later this week. One of these could bring heavy rain to southwest Mexico, which could be an additional problem considering
the large earthquake that rattled the region recently
.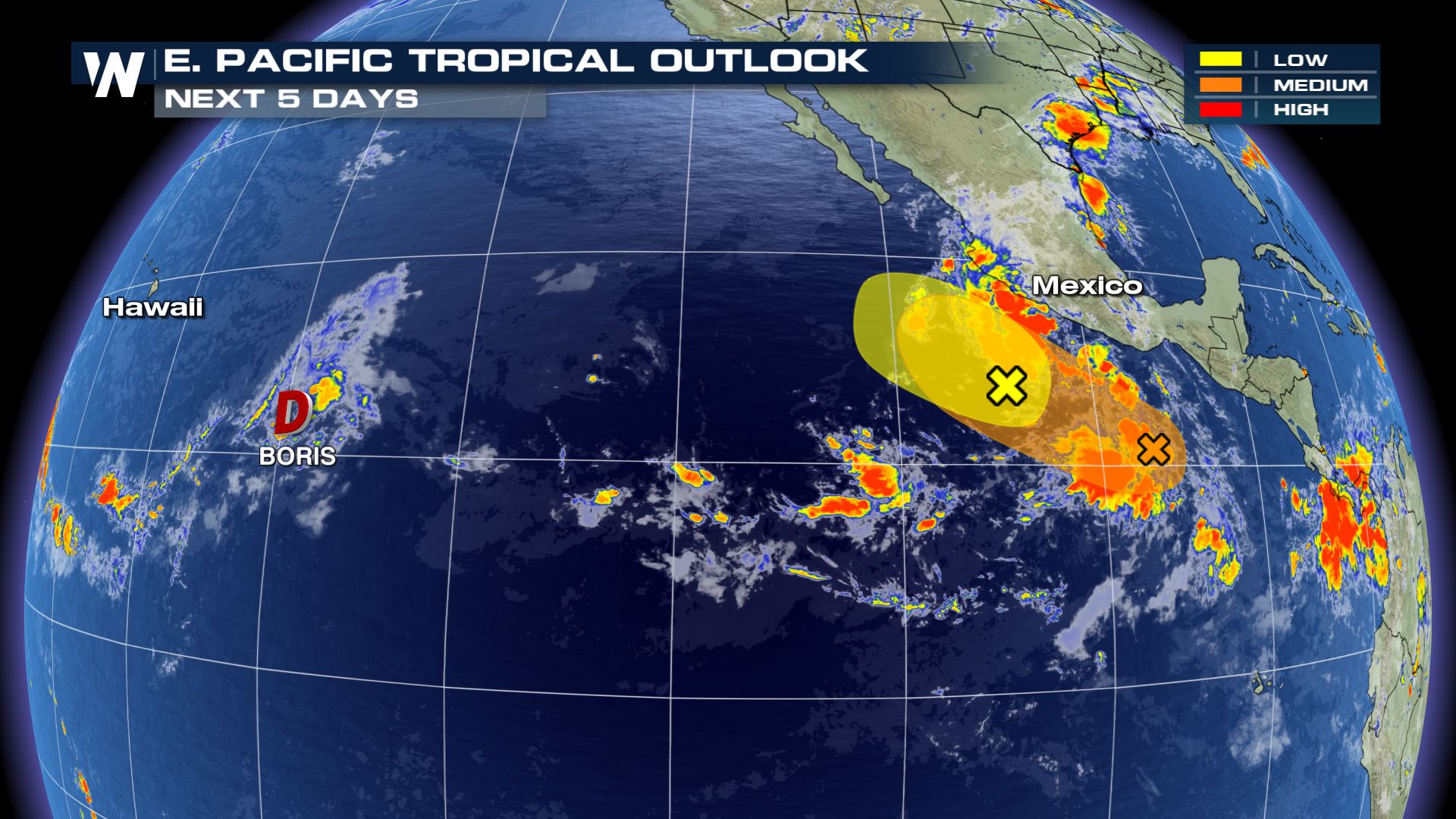 Stay with WeatherNation for the latest on the tropics.