In addition to Tropical Storm Gamma, there is an area of low pressure in the eastern Caribbean Sea, an area in the east central Atlantic Ocean, and another that is likely not to see formation.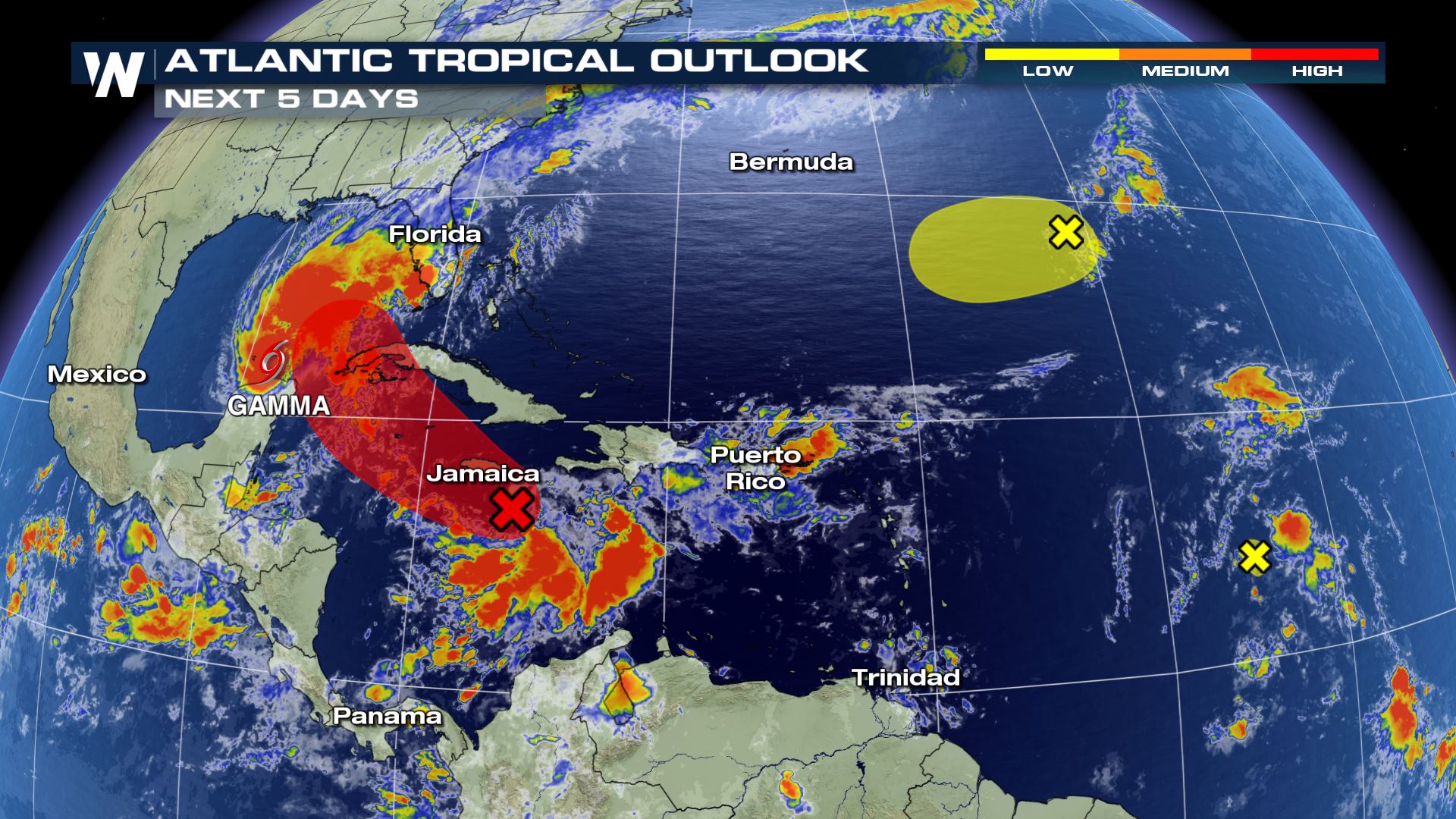 The wave in the eastern Caribbean has a high chance of developing into a tropical system over the next five days.  It is located between over the Central Caribbean sea, south of Jamaica and is moving into an area with favorable conditions for strengthening. This wave will be moving into the same area of the southern Caribbean where Gamma formed.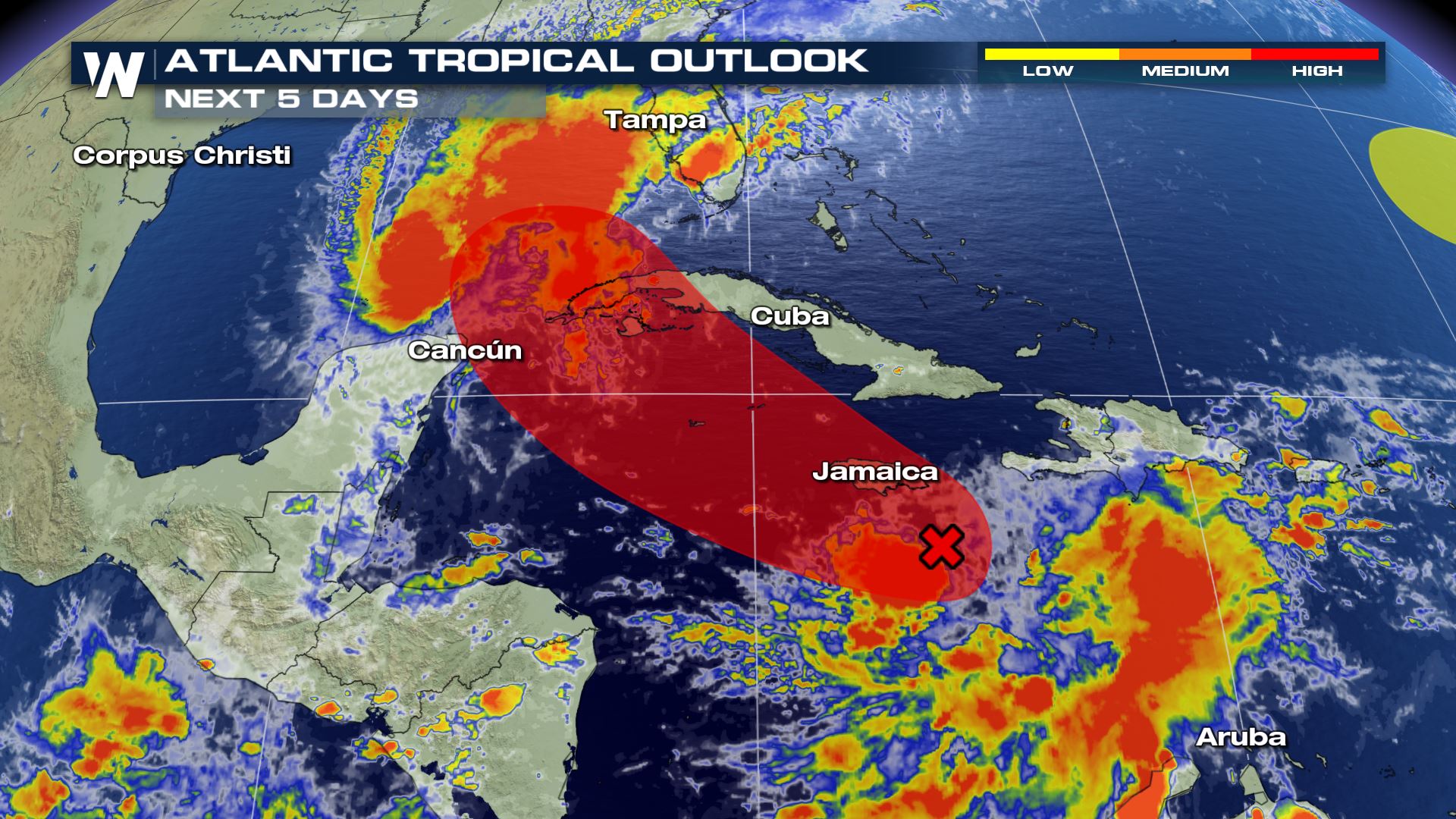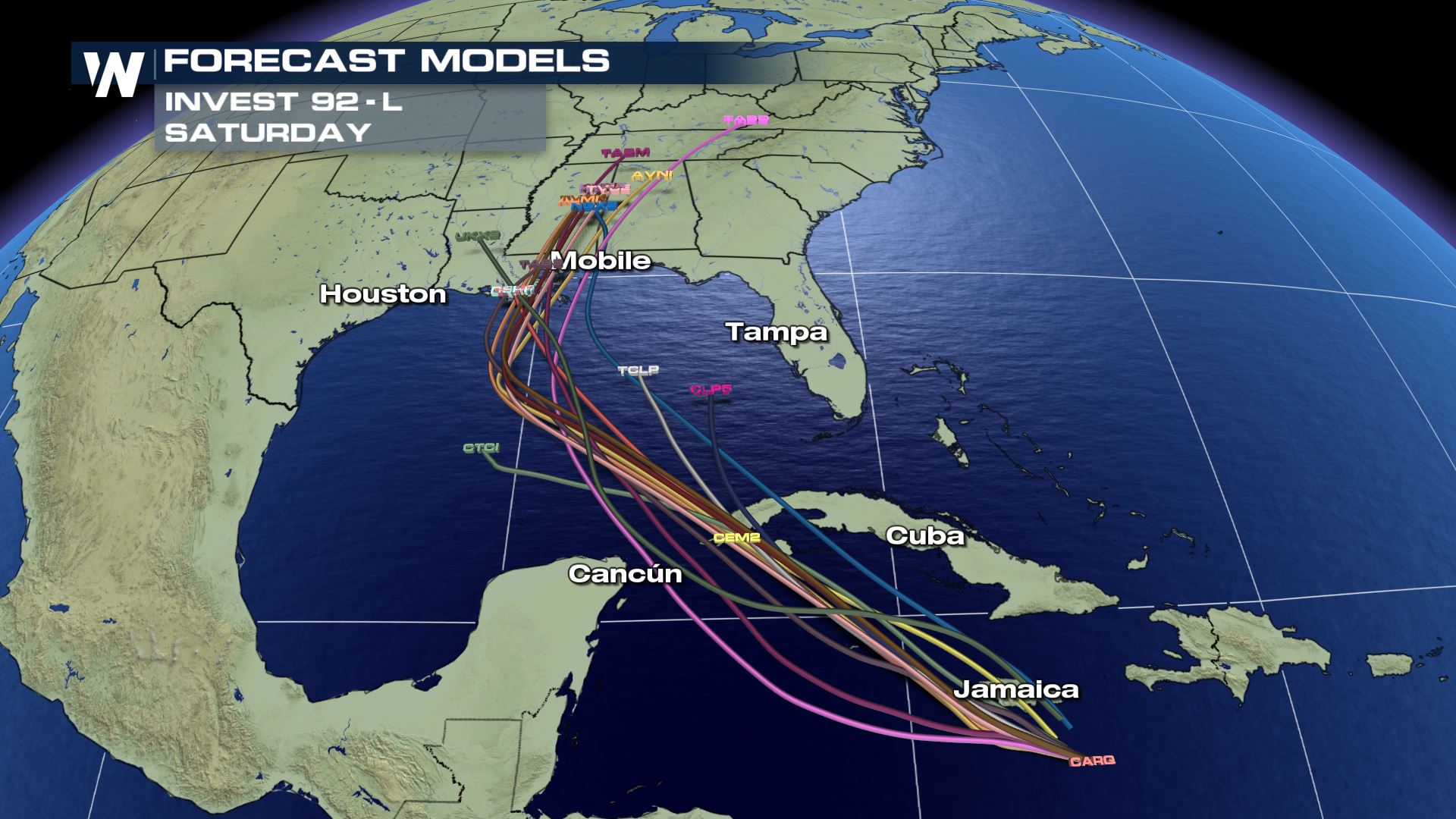 As of October 3rd, there have been 24 named storms.  The seasonal list of 21 names have all been used as well as 3 letters in the Greek alphabet.  All but 3 of the named storms have been the earliest on record for their particular letter in the alphabet. The only other time the Greek alphabet was used was in 2005. Zeta was the last named storm during that season. The two waves in the eastern Atlantic Ocean have a low chance of development as of now, but that could change in the coming days. The area where the waves are is not typically a common place for tropical systems to develop climatologically during October. Most likely areas of development during October is in the southern Caribbean Sea, eastern Gulf of Mexico and in the warm Gulf Stream waters off the U.S. east coast.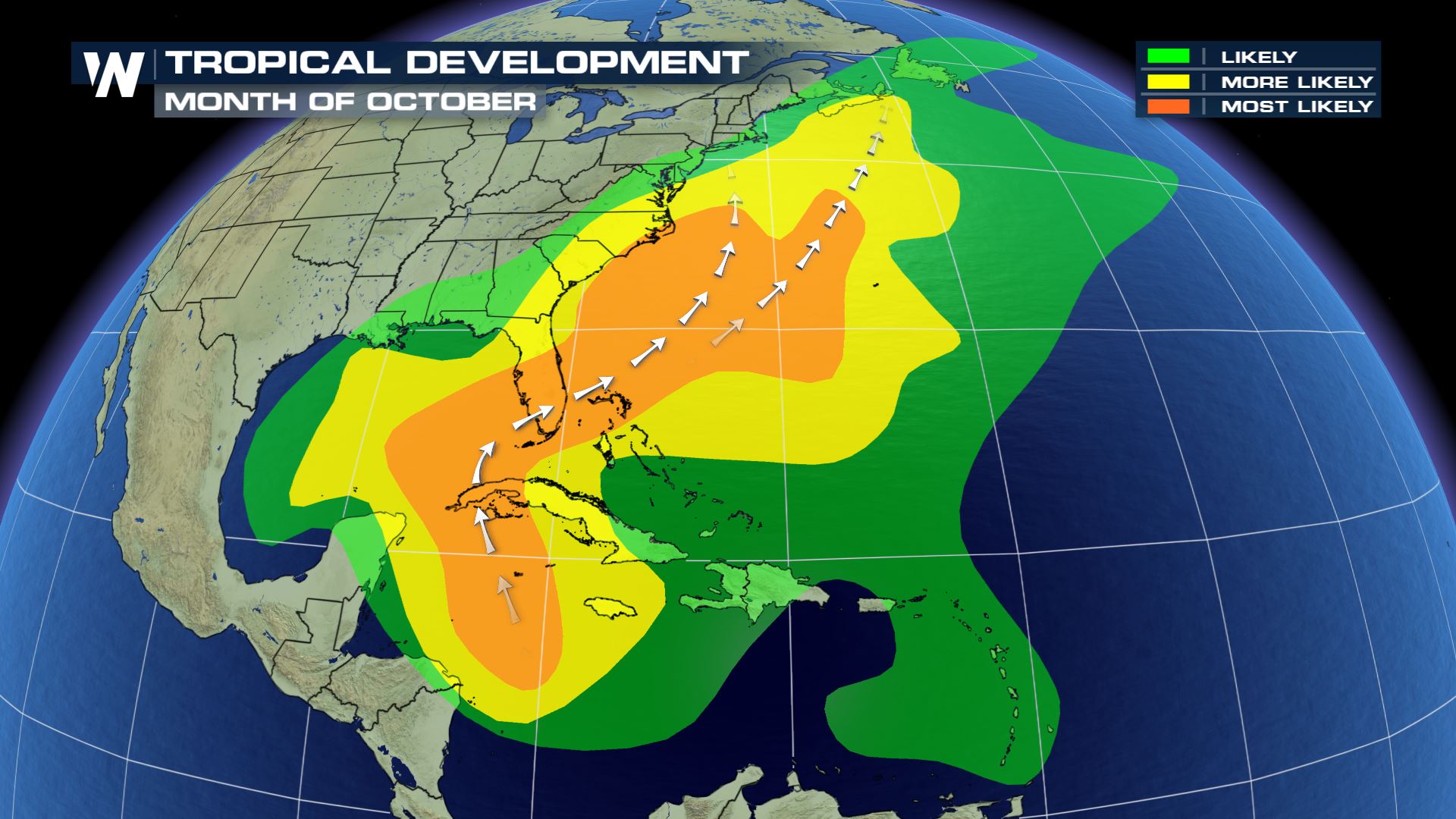 There is high confidence that tropical rainfall will soak the western Caribbean going into the second week of October.  This is likely due to the tropical wave in the eastern Caribbean. Regardless of tropical development, heavy downpours over several days could cause flooding in spots across the Caribbean.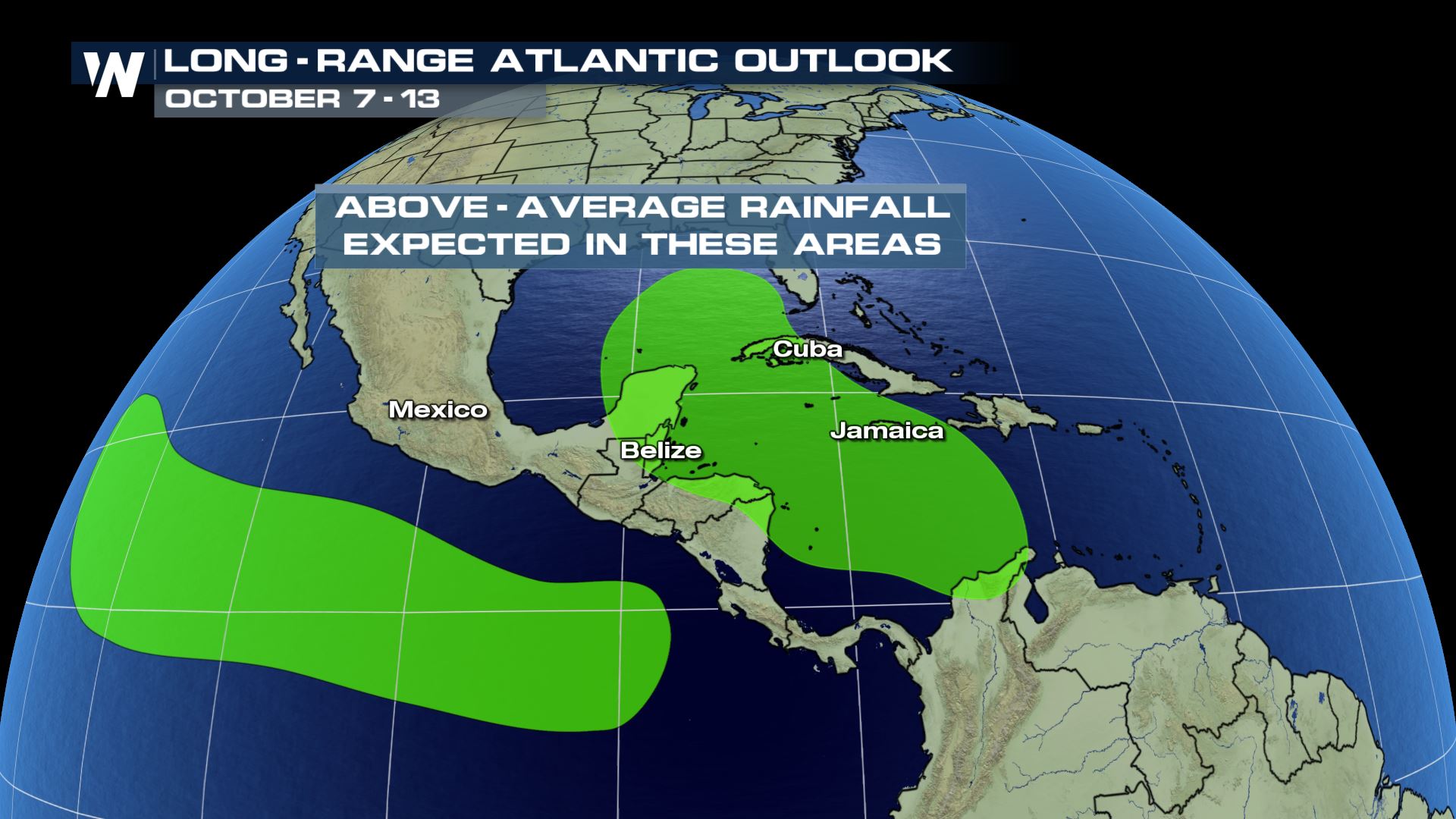 Looking further ahead, tropical activity tends to decline into November.  Unfortunately with this above-average season, we cannot take anything for granted. Join WeatherNation as we continue to monitor the tropics and bring you the latest forecast through the remainder of hurricane season.