A cluster of thunderstorms a little over a thousand miles to the east of the Lesser Antilles continued to organize Tuesday, taking on tropical characteristics. A well defined circulation on satellite imagery and scatterometer data was enough for the National Hurricane Center to classify this system as a Tropical Depression. A strong ridge to the north will steer the storm to the west through the weekend. The system is expected to strengthen to a tropical storm by Wednesday. If that is the case, it will be given the name Gonzalo. It may compete with dry air and shear at the 4-5 day mark, but some models have it staying strong regardless. Stay with WeatherNation for more details through the week.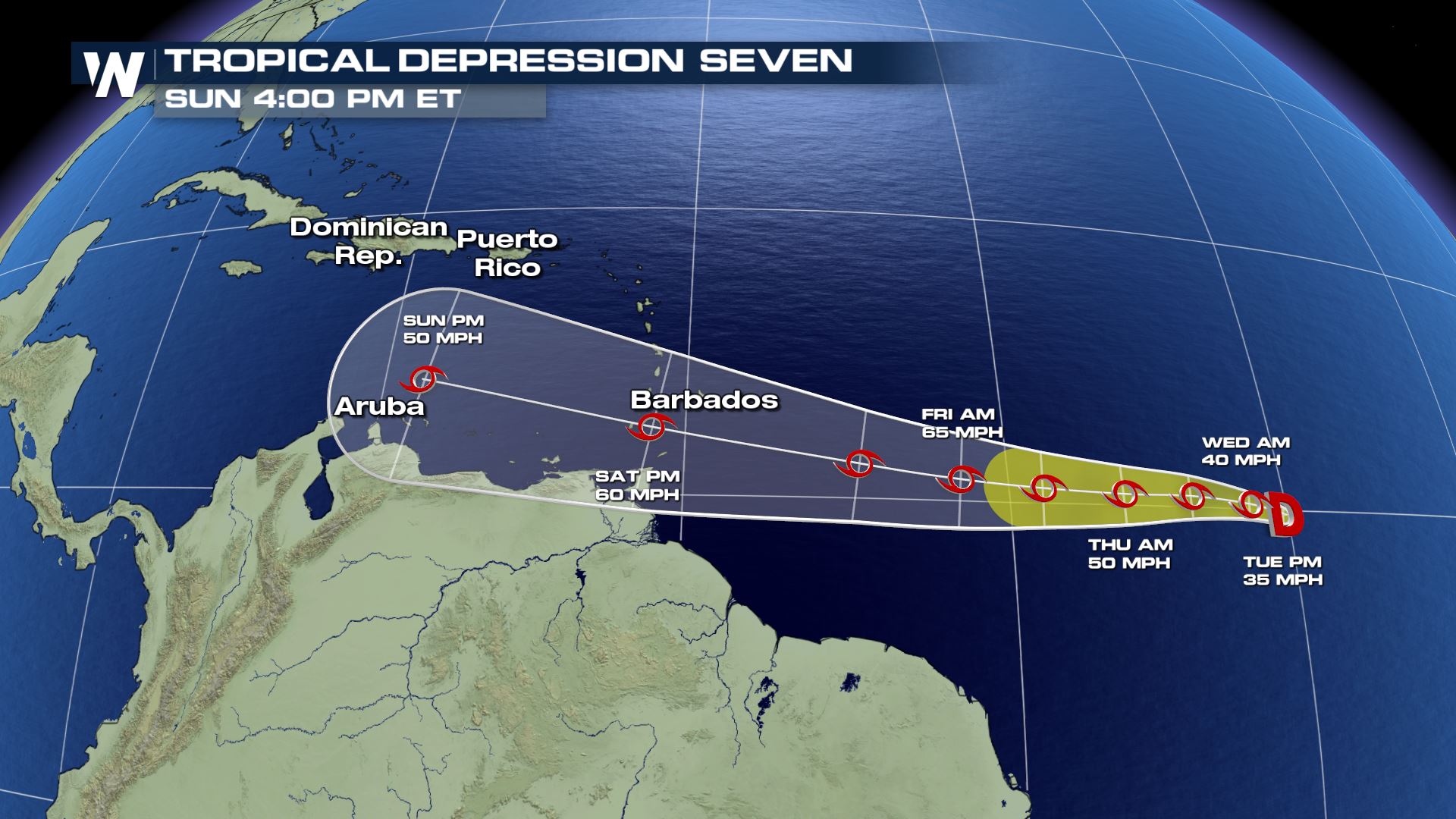 The tropical wave that will impact Florida over the next day will be the one to watch as it enters the Gulf of Mexico by Wednesday.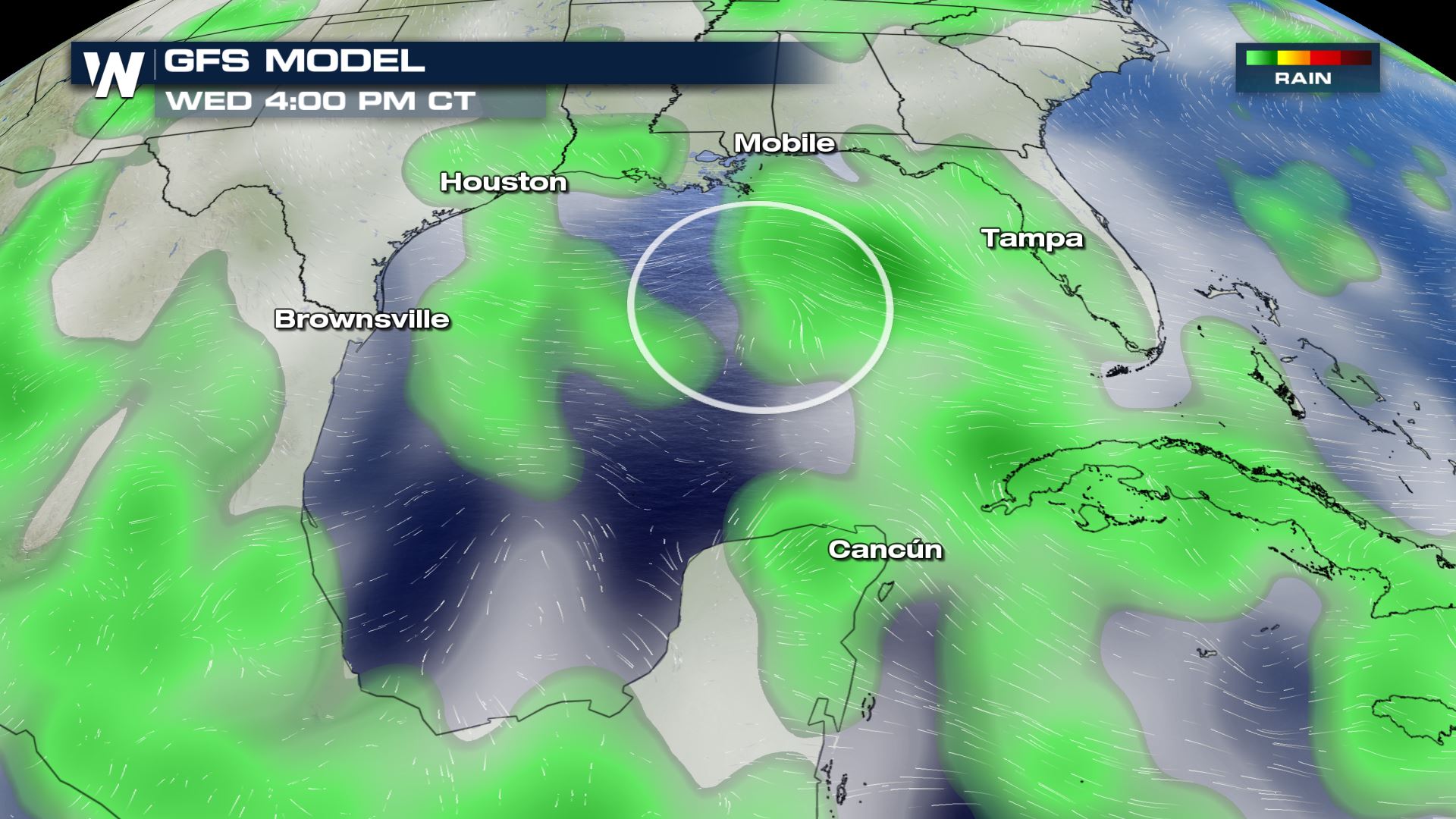 There will be plenty of moisture associated with this tropical wave as it moves through the Gulf of Mexico. Meanwhile the surface temperature of the Gulf of Mexico is warmer than average, for the most part. A little sliver of the western Gulf, near eastern Mexico, is cooler than average. Otherwise, the Gulf waters range from 86 to 90 degrees Fahrenheit.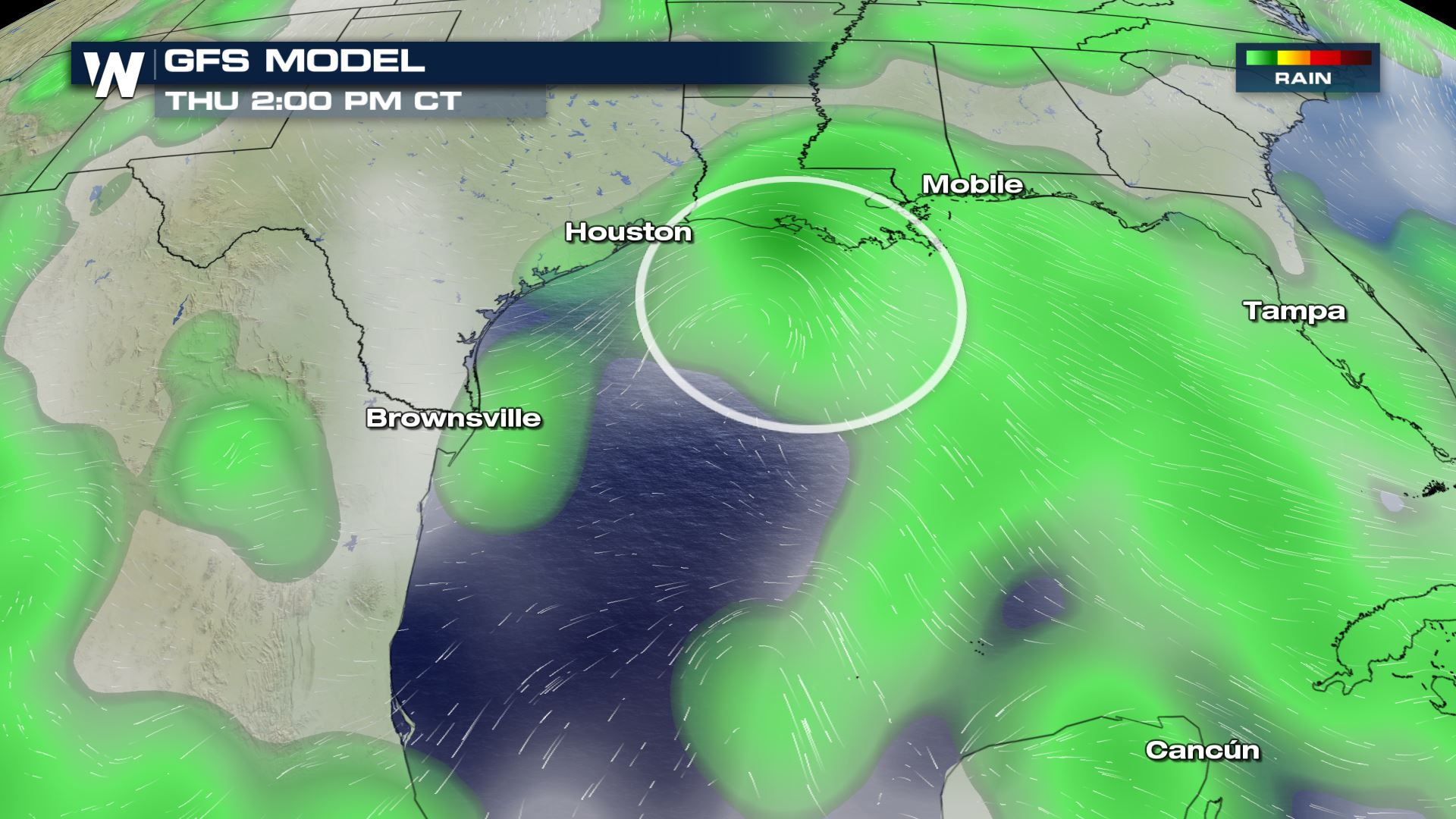 As abundant moisture moves over the warm Gulf, rain and thunderstorms are expected to be widespread, noted by the green in the GFS model run.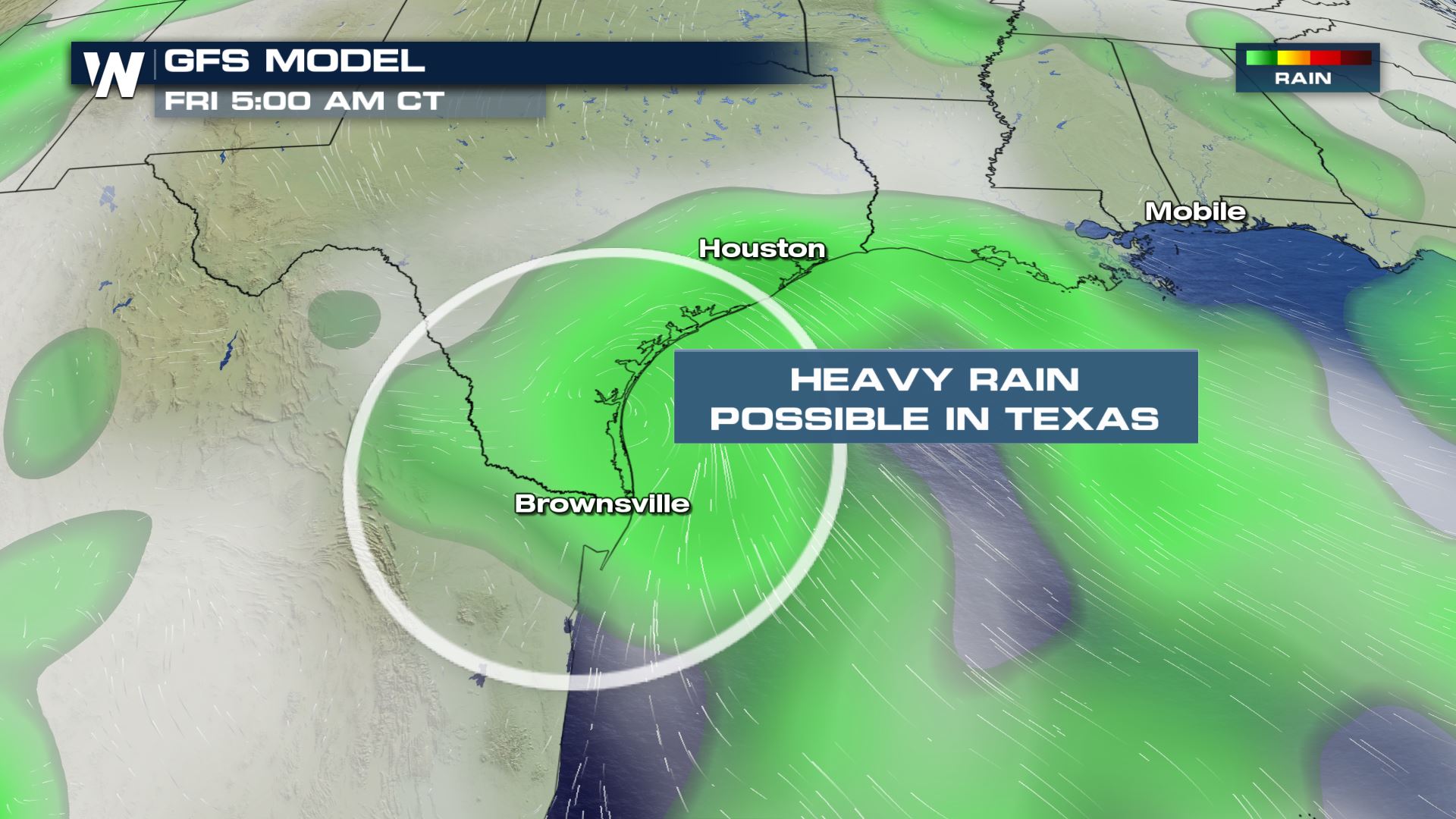 The moisture will reach the southeast Texas coastline and parts of the coast of Louisiana Thursday night and Friday. This will likely result in pockets of additional heavy rain and thunderstorms.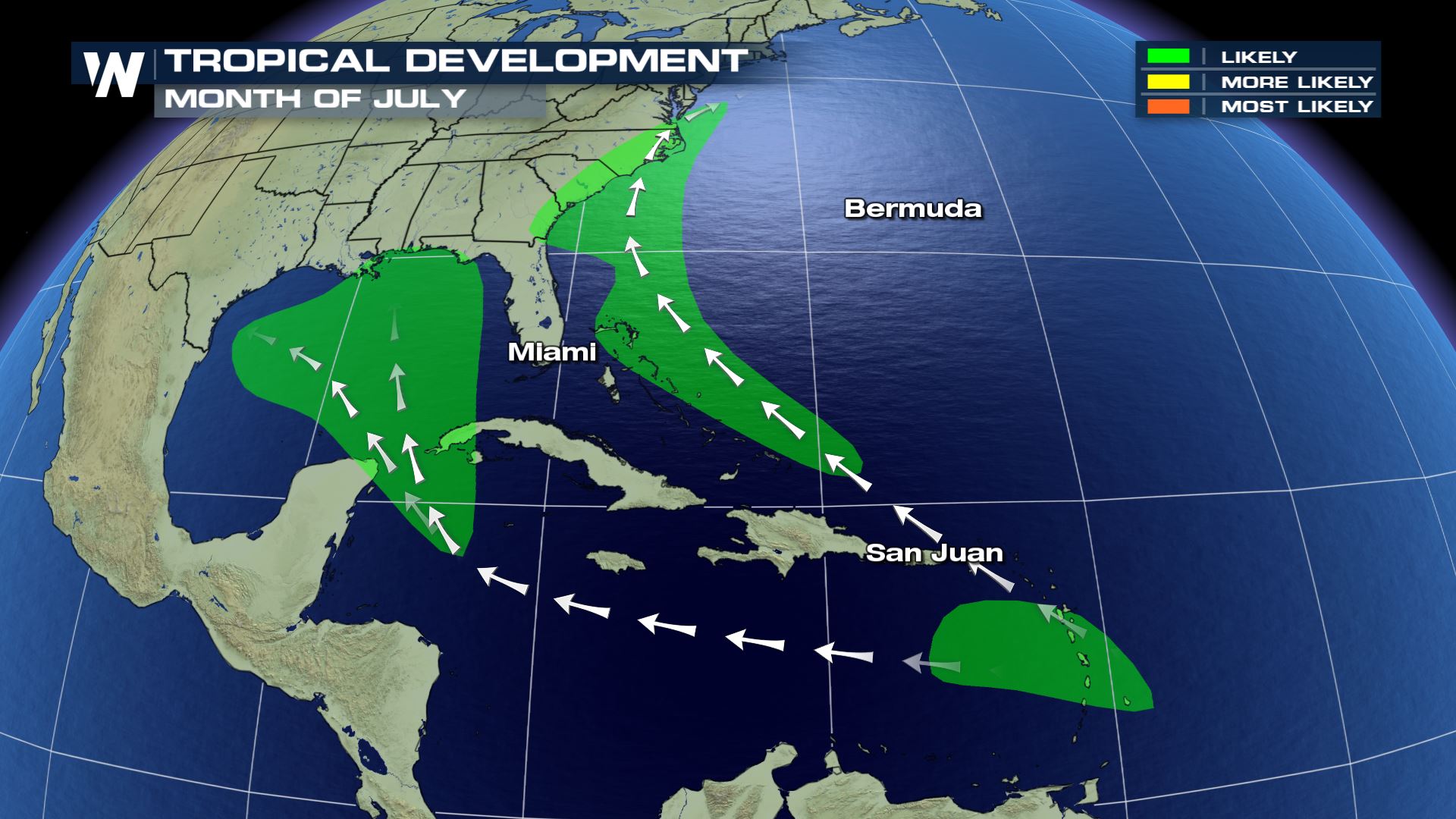 Tropical development in July is possible in the Gulf of Mexico.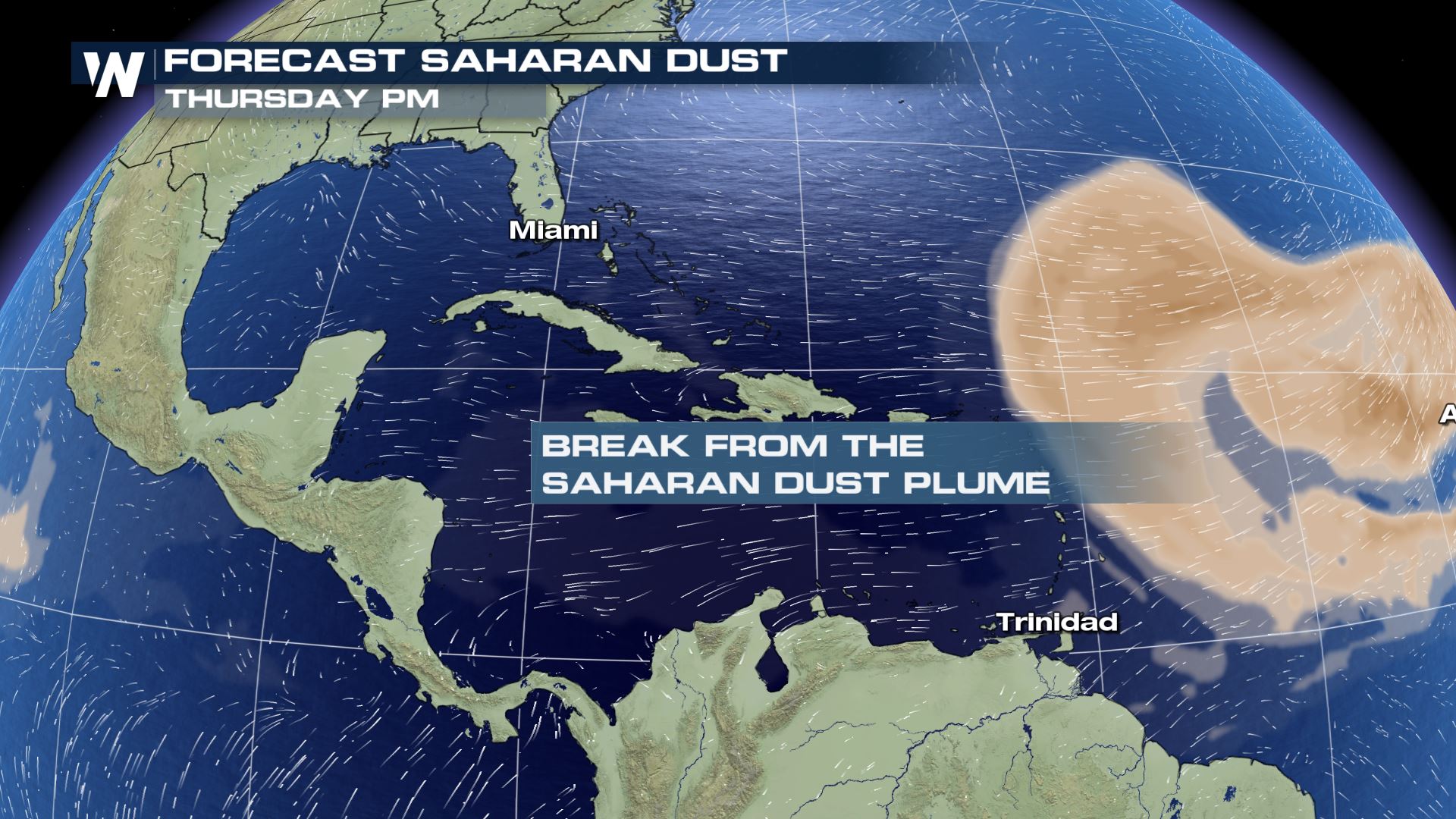 Meanwhile, these tropical waves near the United States are finding a window of opportunity. There is currently a break in dust from the Saharan Desert in Africa. When the dust is present, it helps to prevent tropical systems. When the dust is not present, it opens up opportunities for possible development.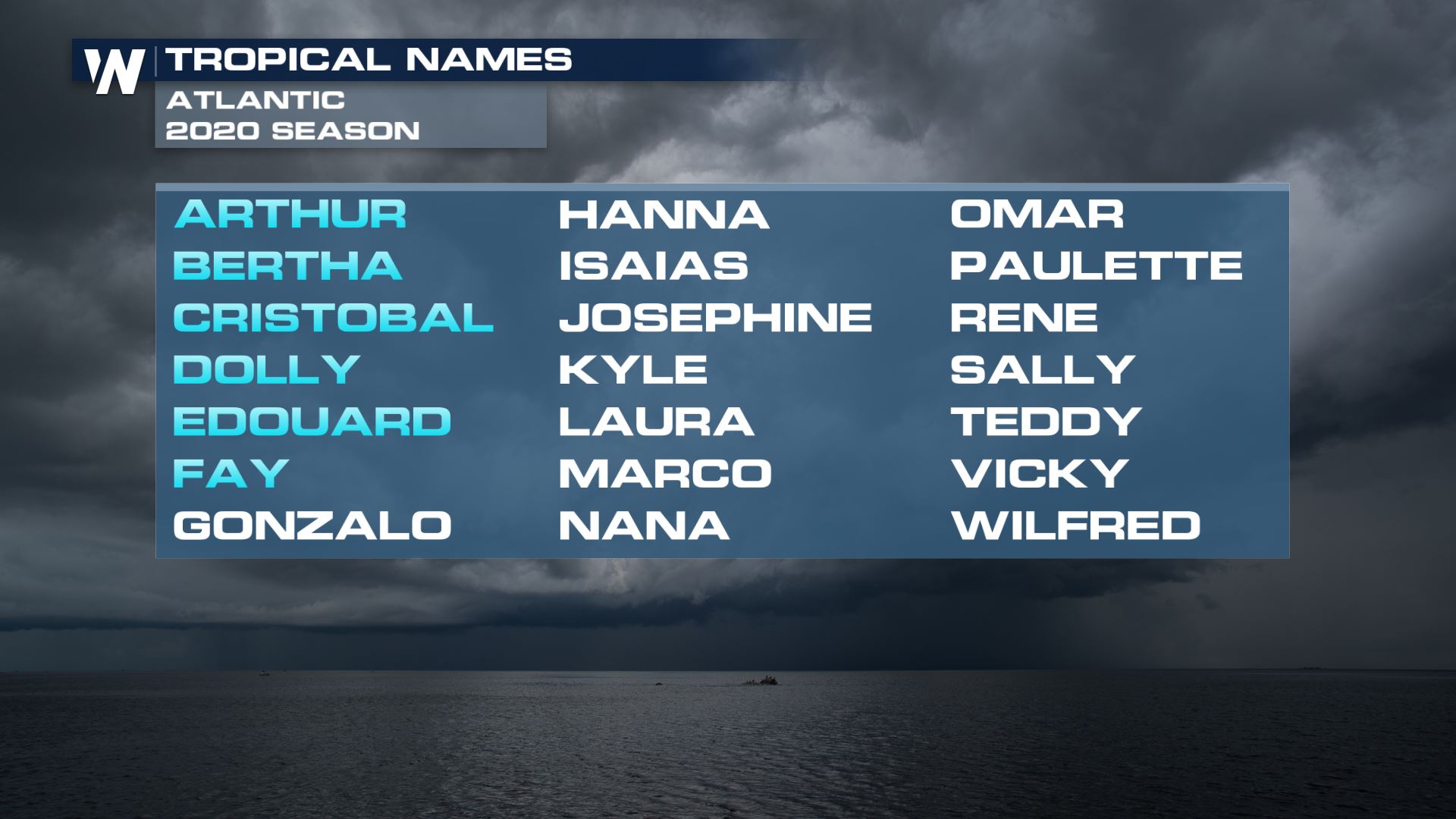 It has already been a very active start to the Atlantic hurricane season, in terms of named storms. This is a gentle reminder that the peak of hurricane season is right around the corner. The most active part of the tropical season is from late August to early October. Be sure your family and your property are ready for the hurricane season!