A large portion of the Central United States will see the risk of severe weather Tuesday.  Large hail, damaging winds and tornadoes will all be possible.  Here is the very latest.
Severe Outlook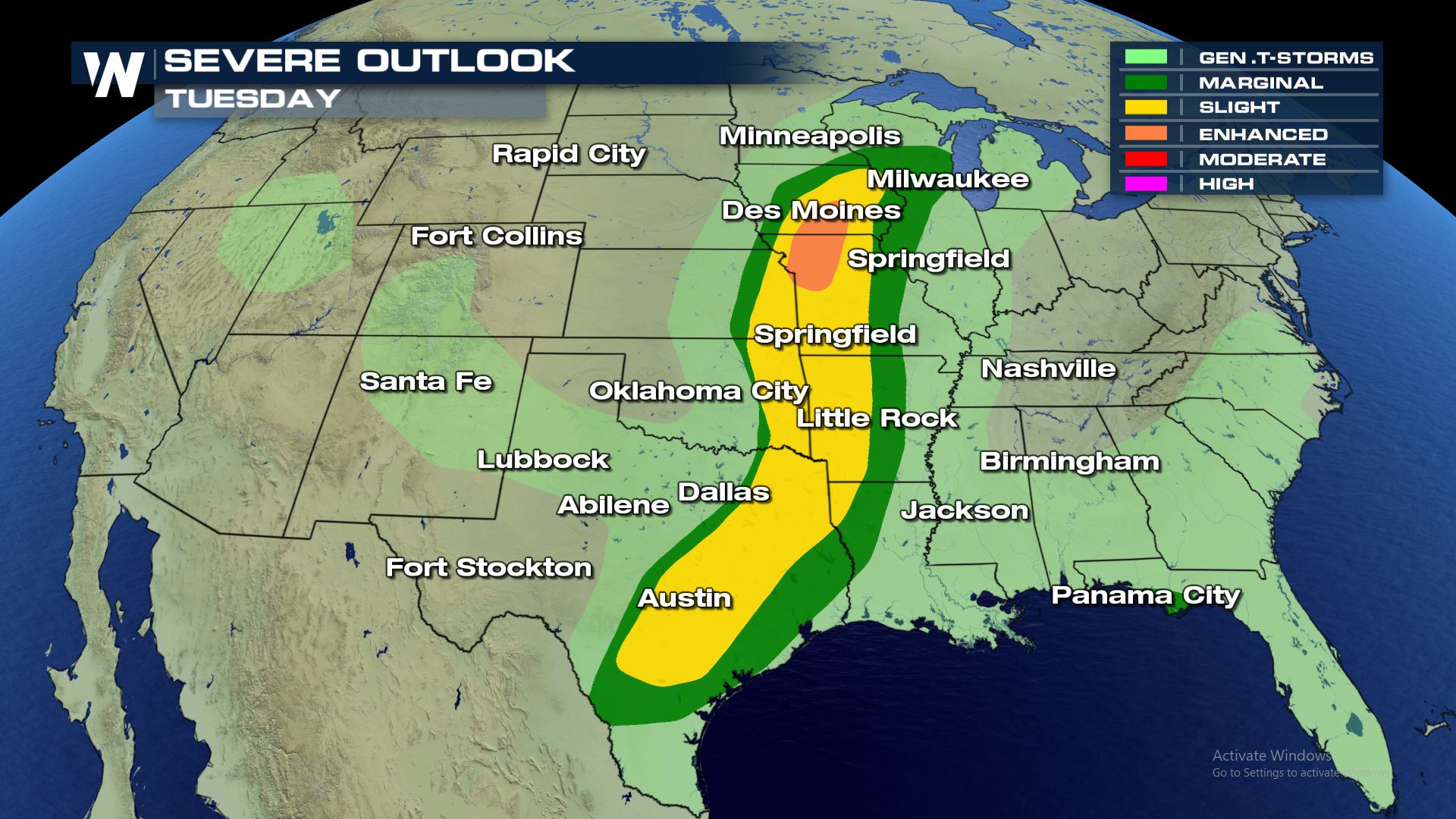 There is an "Enhanced" risk of severe weather over Missouri and Iowa today, meaning numerous severe storms will be possible.  Also..Look at the size of the "Slight" risk of severe weather!  It starts in south Texas and goes all the way up to south Wisconsin.  So cities like Austin, Dallas, Kansas City, Tulsa and Des Moines could all see severe weather today.
Severe Risks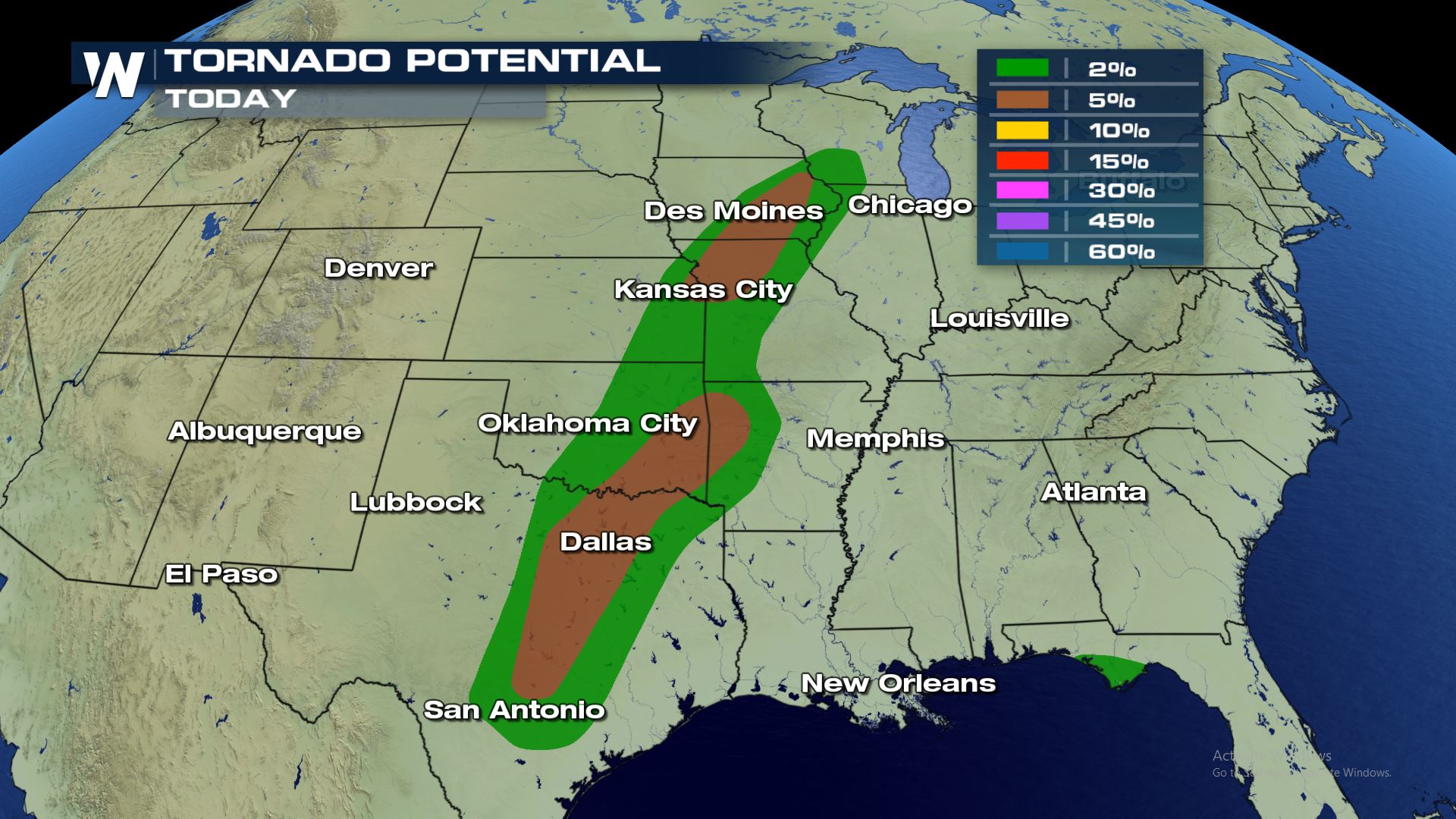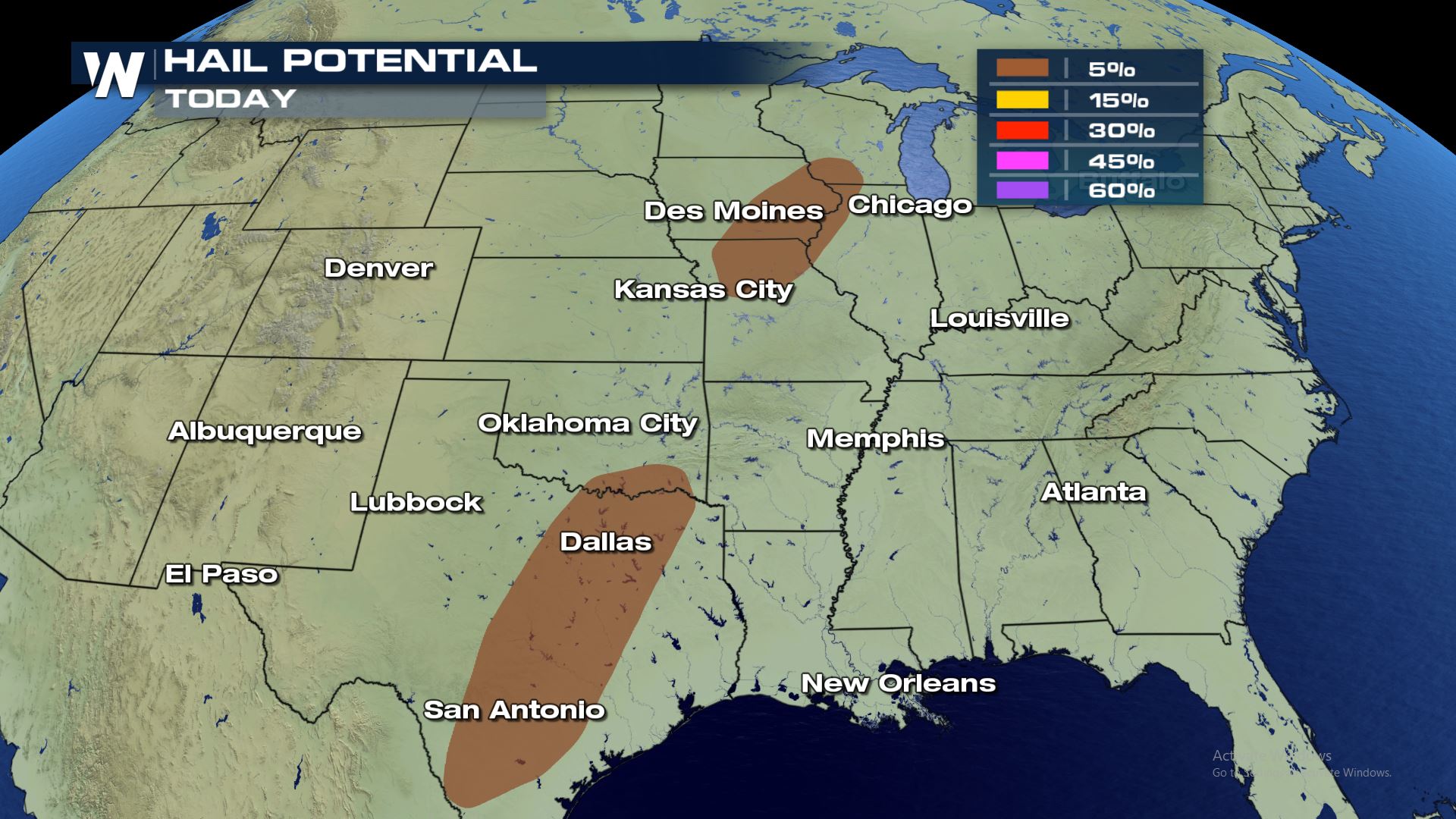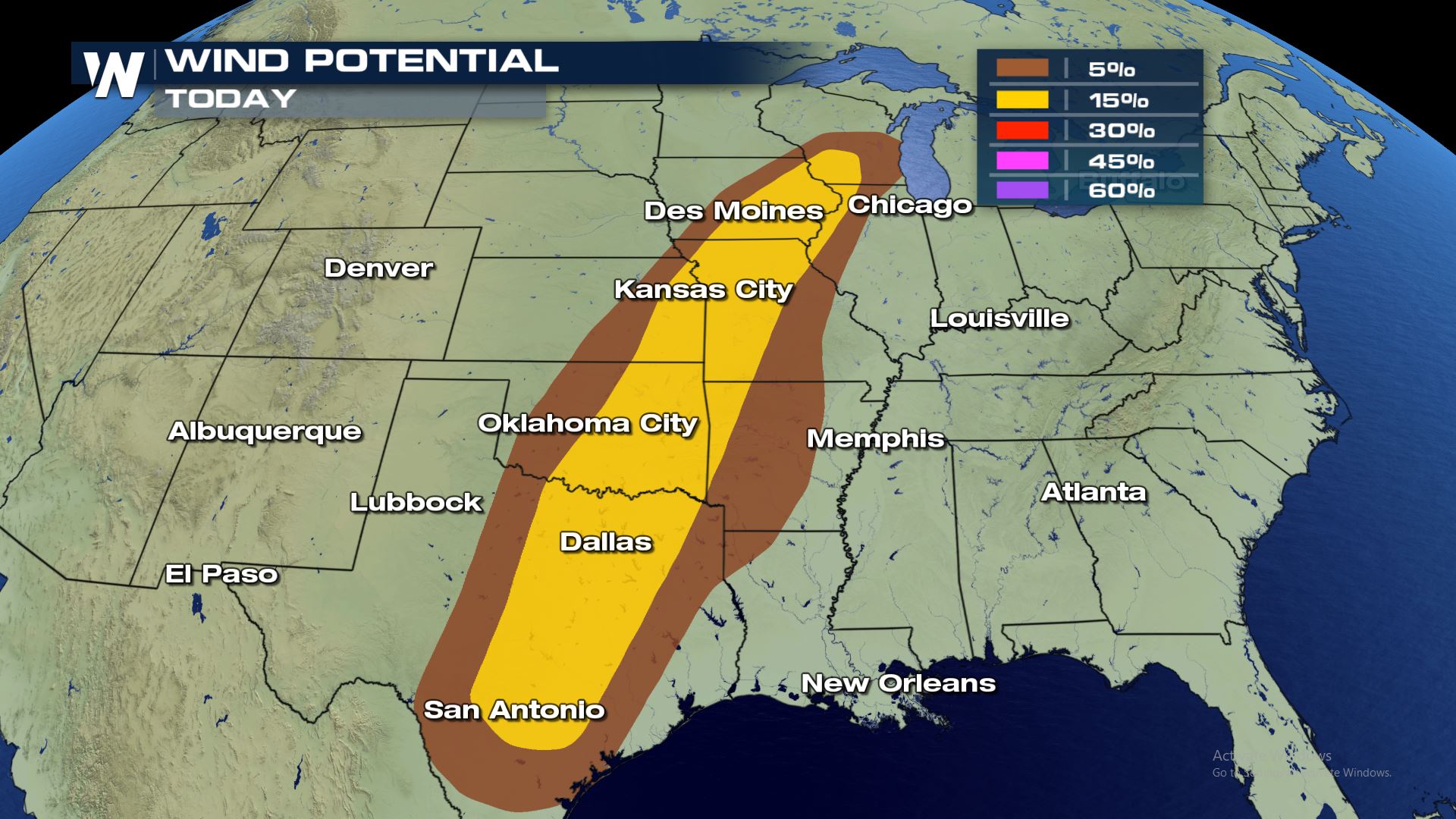 All modes of severe weather will be in the forecast today.  The highest risk will be damaging winds and tornadoes with more of an isolated severe hail risk.   The high chance for rotating t-storms could lead to some tornado watches later today.  Also, these are the same areas that are under flood watches for the risk of flash flooding.  Several severe weather risks will come into play today...please be prepared!
Forecast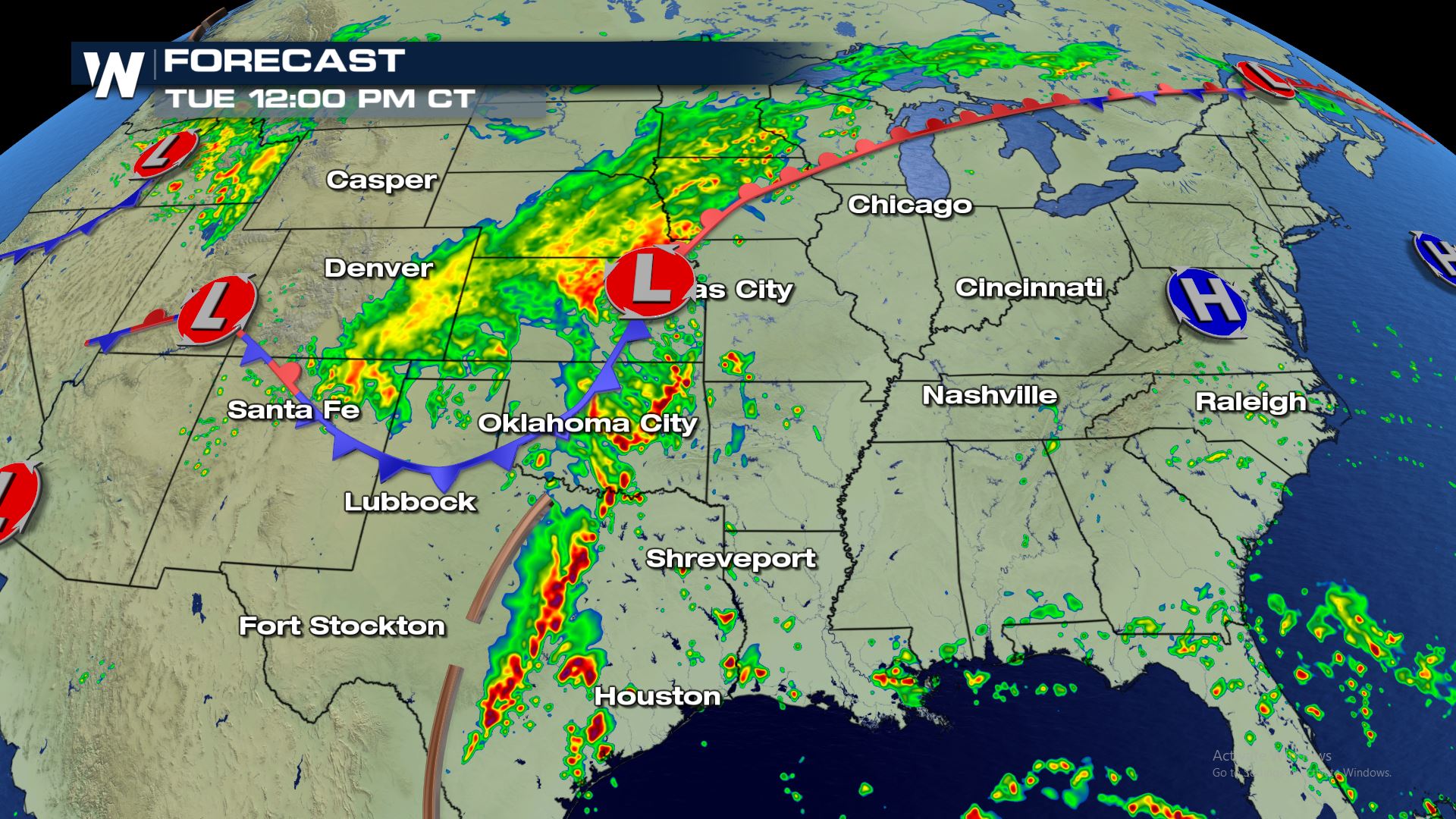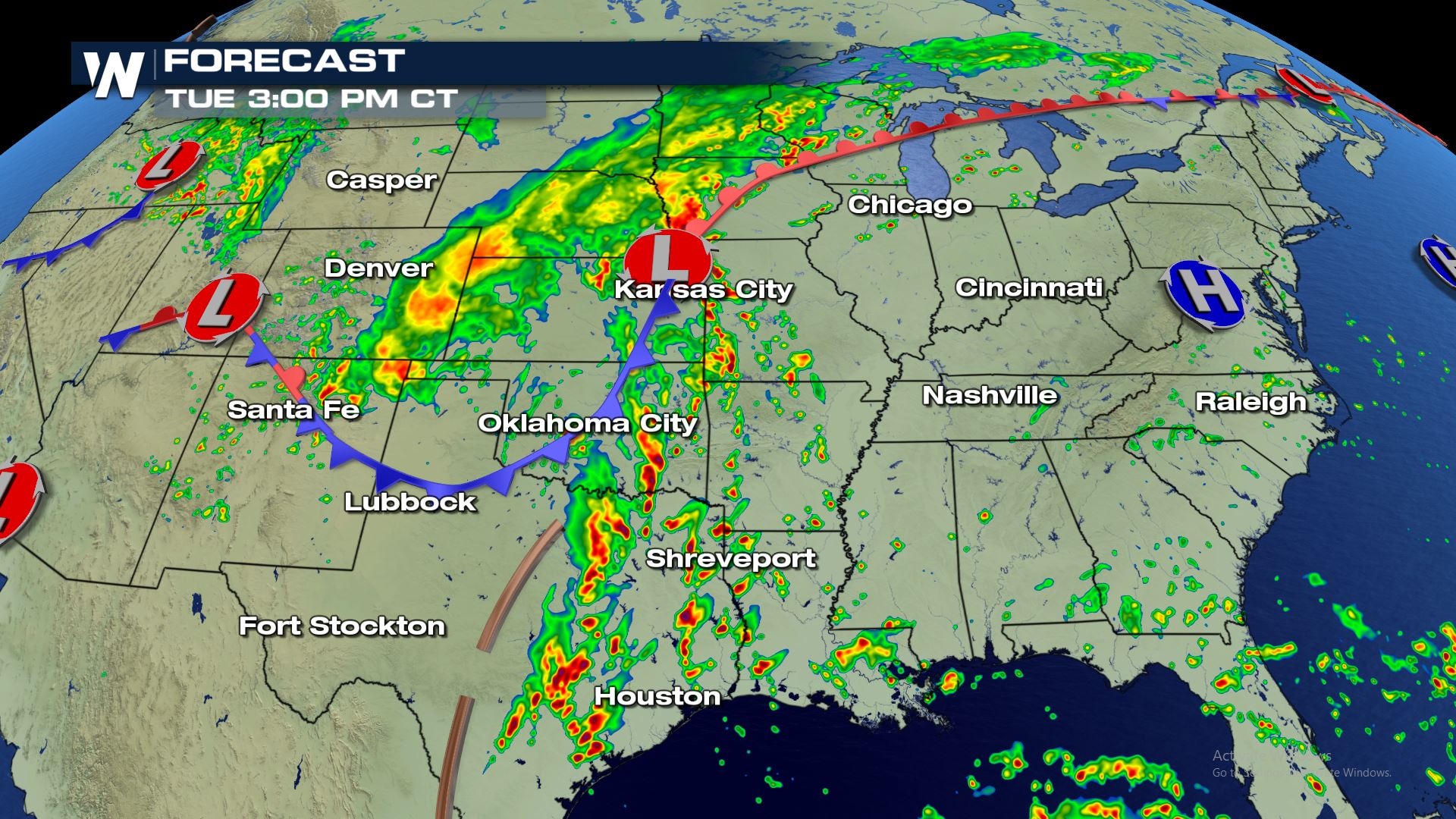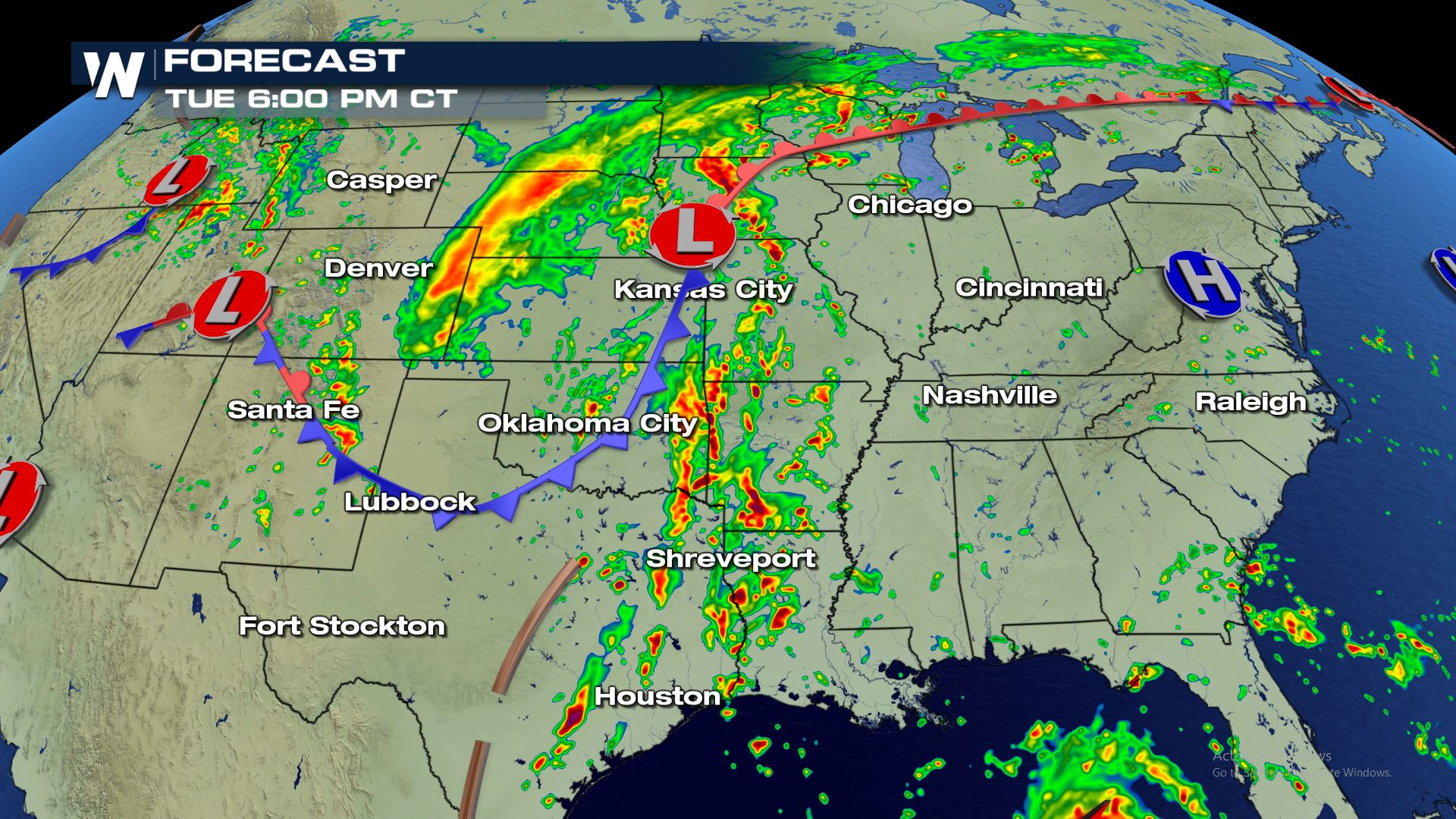 The chance for storms will be in the forecast all of Tuesday with the severe weather risk increasing throughout the afternoon.  Keep checking WeatherNation for the very latest updates.