Cold air is spilling across the Eastern half of the country behind a front that has dropped temperatures even across Florida over the last 24 hours.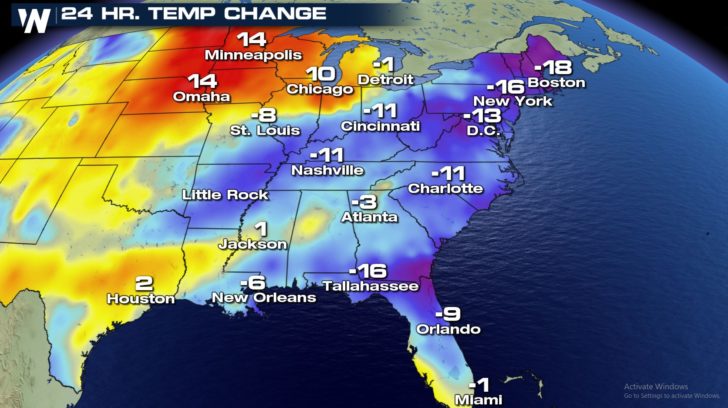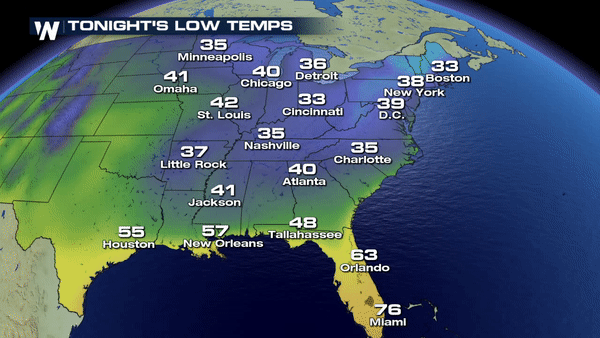 As an upper high pressure continues to track east tonight allowing for sinking cold air to settle in many of the valleys of the Appalachians, overnight low temperatures are expected to drop quickly at or near freezing from the Mid-Atlantic to the Carolinas. Frost (temps just above freezing) looks more likely around the interior cities of North Carolina and South Carolina as well as all the way north to Southern Pennsylvania. Temps closer to the freezing mark will yield some ice to accumulate on cars/vehicles for areas near and west of the Appalachians into Southern Middle Tennessee.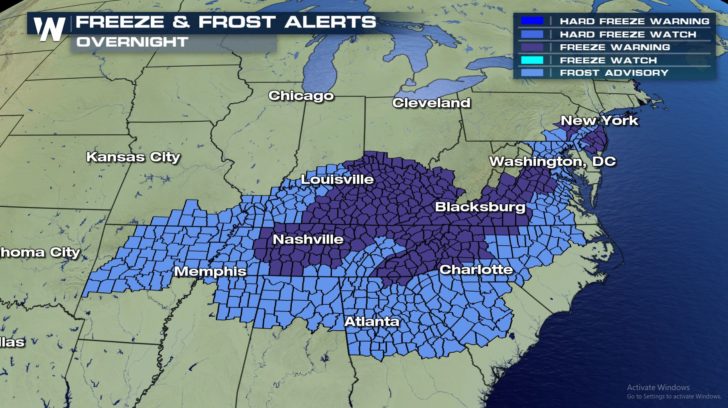 Quick tour of forecast overnight low temps tonight across the southeast.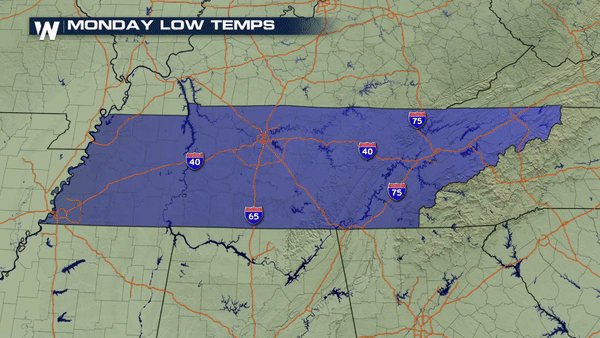 Any sensitive plants of vegetation should be covered or brought indoors tonight. You can always check out "
Gardening Know How
" for more tips on how to protect plants/vegetation from frost and freeze during the Fall Season. Meteorologist
Merry Matthews