It is that time of year when wildfires are anticipated for parts of the west; however, it doesn't make dealing with these raging wildfires any easier for the firefighters fighting them or the residents it directly effects.  Contrary to popular belief, these wildfires don't just threaten national parks. Their erratic behavior due to seasonal dry winds and very warm temps can yield a catastrophe if firefighters are not able to gain control quickly. Unfortunately, this seems to be the case with the Ferguson fire that is raging near Yosemite National Park.
The Ferguson fire is burning in the Sierra National Forest and growing closer to Yosemite Valley. The fire began on July 13 and has now consumed  36,587 acres and only 25% contained.
The closures of Highway 41, the Yosemite Valley and Wawona were announced Tuesday. Officials said visitors are being asked to leave by noon Wednesday. These areas of the park will remain closed until at least July 29 or until further notice. These areas of the park are closing mainly due to dangerous levels of smoke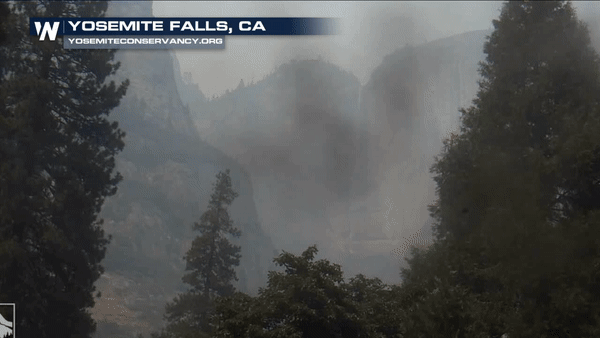 Tioga Road and Tuolumne Meadows, including Big Oak Flat and Tioga Pass entrances, and Hetch Hetchy remain open. Hot and dry conditions are not helping fire fighting efforts and with a dominate ridge of high pressure in the mid-upper levels of the atmosphere this is unfortunately capping off the release of smoke into the higher levels by keeping an inversion layer in place which is trapping the thick smoke closer to the surface. In other words, the atmosphere is acting as a lid not allowing any smoke to ventilate away from the surface which has made for dangerous air quality levels.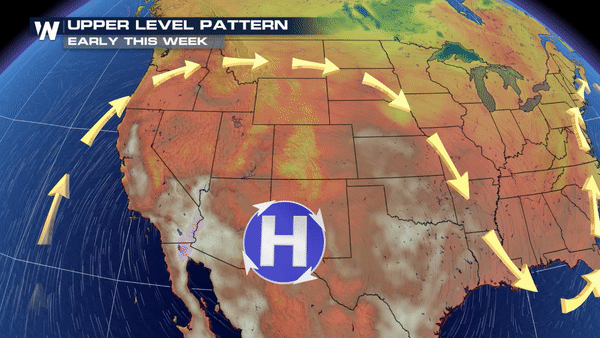 Part of the challenge with this area of the Sierras is the steep and somewhat inaccessible terrain.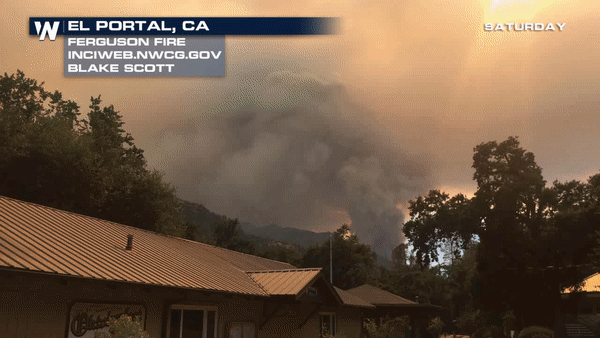 Find the latest information on forest fires on SFGATE's California wildfires page. 
Meteorologist Merry Matthews