[
A small snow-covered island off the rocky shoreline of Lake Superior in Minnesota. From i
stock]
Significant changes were made to the November outlook,
issued Thursday
by NOAA's
Climate Prediction Center
 (CPC). The previous forecast 
from a couple of weeks ago
 had most of the nation seeing warmer than normal weather. The update has warmth continuing across the West, but most of the Plains, Great Lakes, and Northeast feeling a colder than average month. Above normal temperatures are expected to continue in Florida.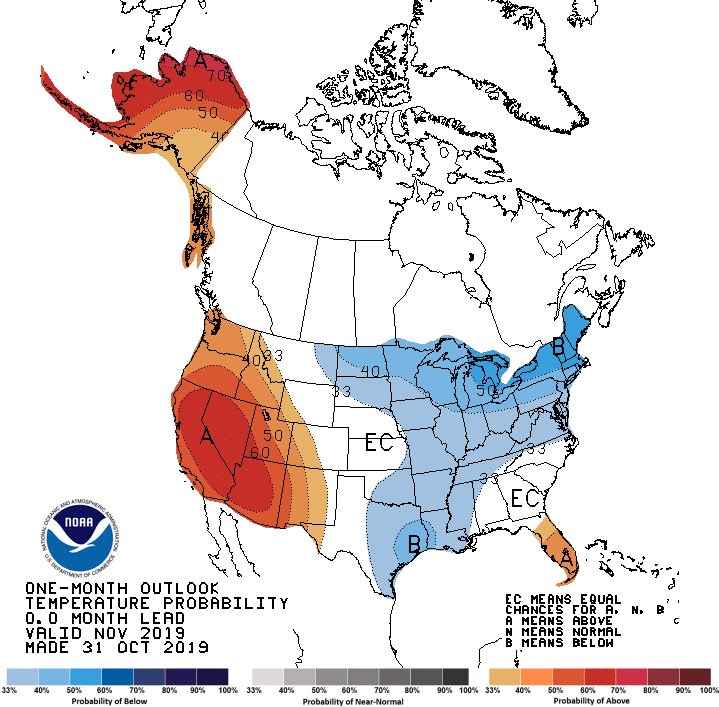 Adjustments were also made to the precipitation outlook for this month. Drier than normal weather is in the forecast for most of the West and Central Plains. Wetter than average weather is expected in parts of the Southeast, West Texas, and Montana. If the forecast is correct, this will help make a dent in drought conditions currently found in the Southeast, but worsen the drought around the Four Corners.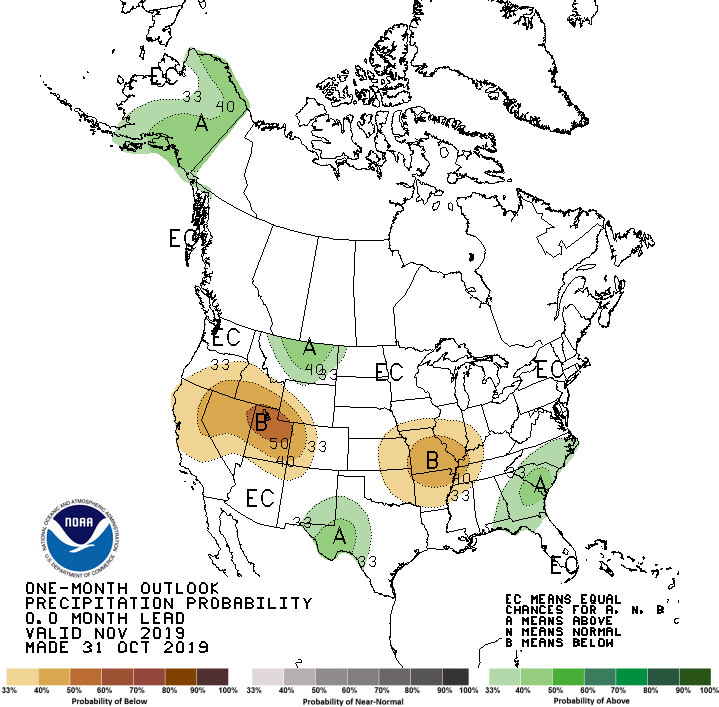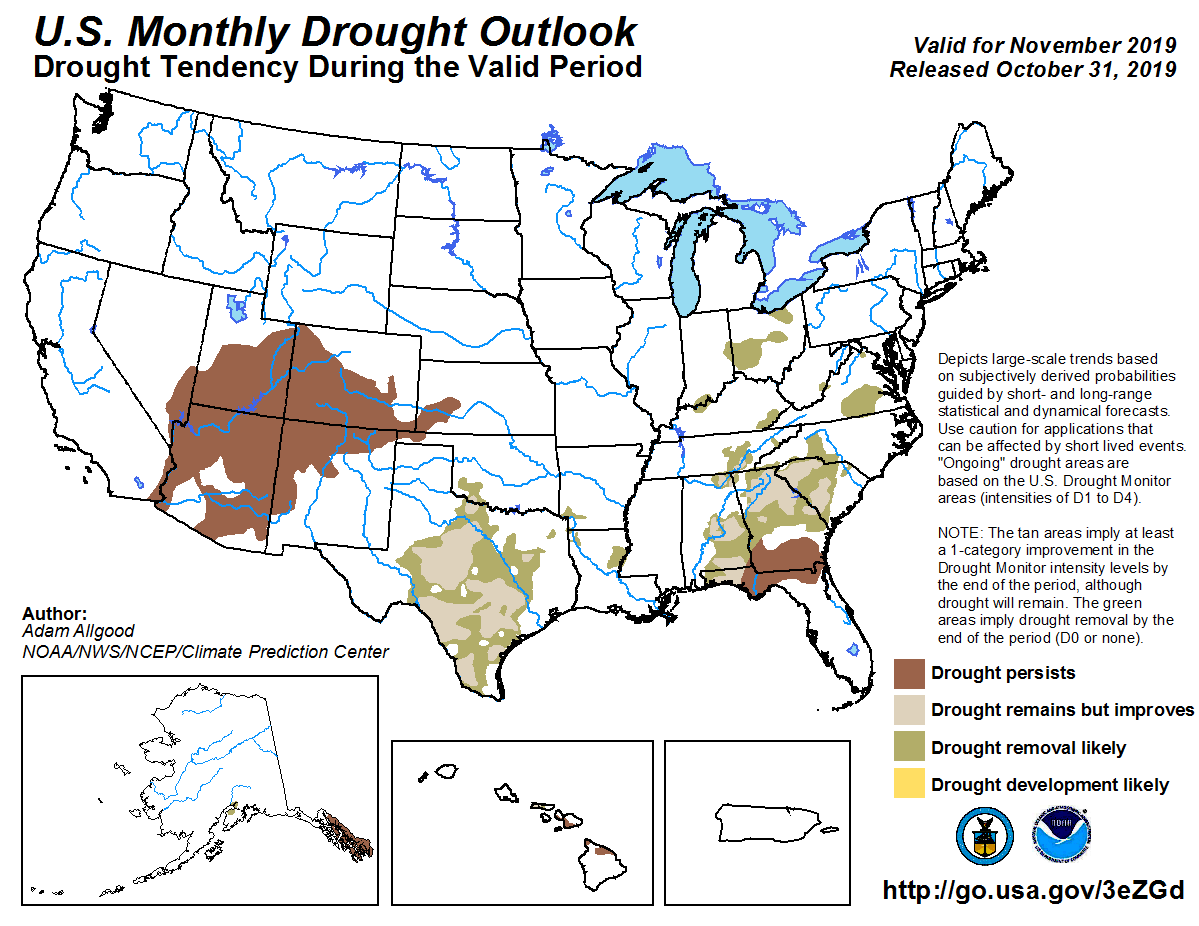 "The temperature outlooks indicate a monstrous transition in the pattern from the first half of the month to the second half, increasing uncertainty in the outlook," according to the CPC. The CPC 
states in the their discussion
that model guidance, short-term forecasts, and observed conditions shaped this outlook.