A strong low pressure system is bringing widespread impacts to the Southeast today (Friday). On the colder side of the storm, snow and ice could accumulate as far south as Northern Georgia, with the highest potential for heavy snow across the mountains of North Carolina.  Several inches of snow have already accumulated as the system moved through the Arkansas and Missouri Ozarks.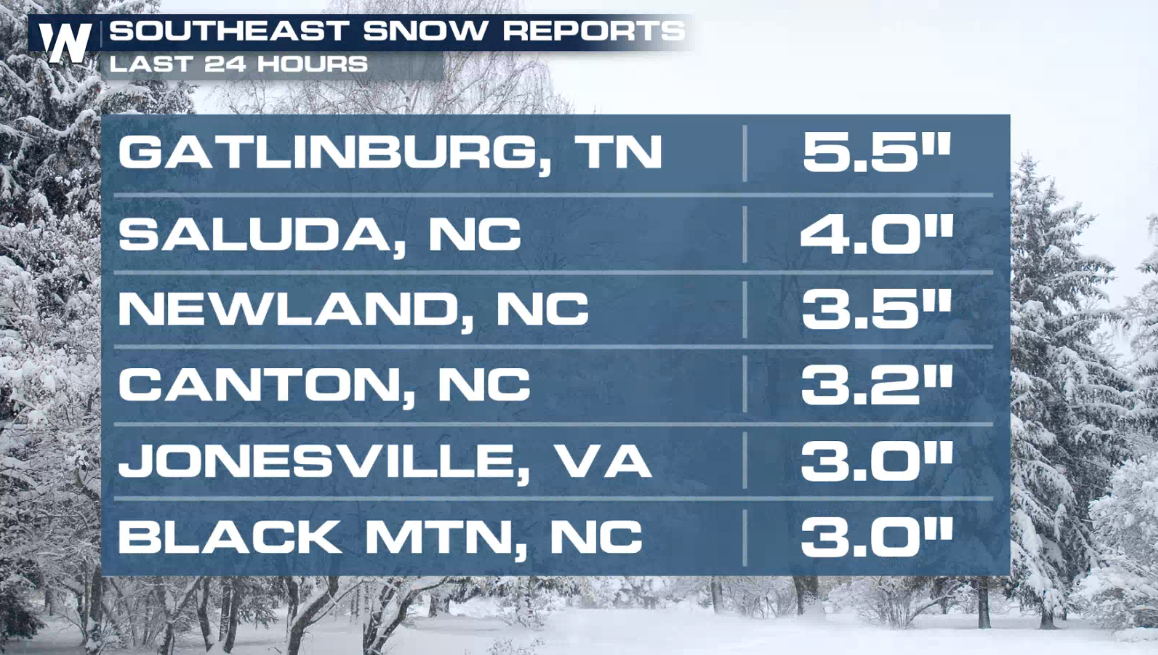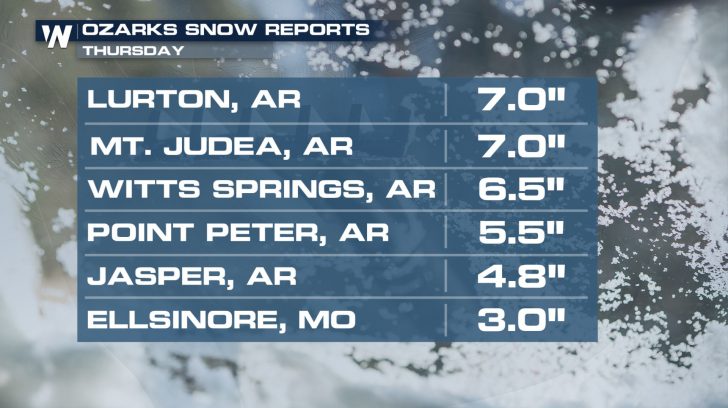 Winter Weather Alerts have been issued across several states, such as Tennessee, Georgia, North Carolina, Kentucky and Virginia.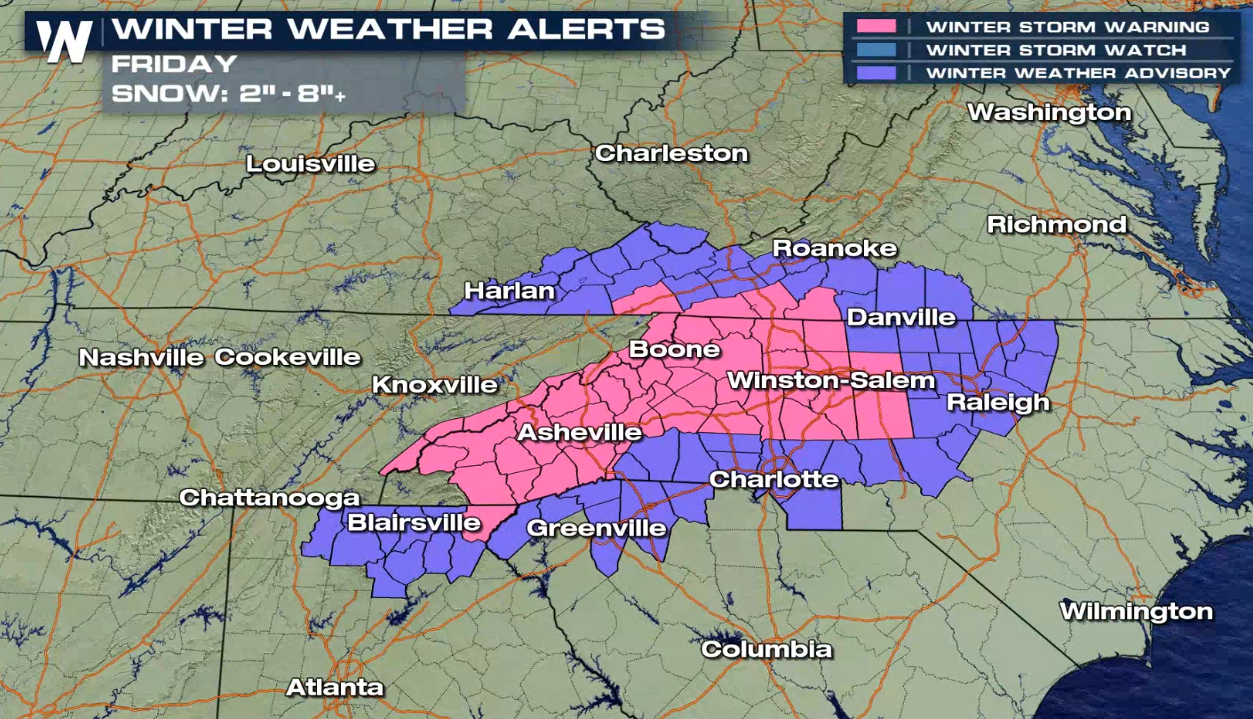 Model differences are still significant with this system which leads to lower confidence in snow totals and placement outside of the Southern Appalachians, but we will continue to monitor trends and update this article as new data becomes available and the forecast more certain.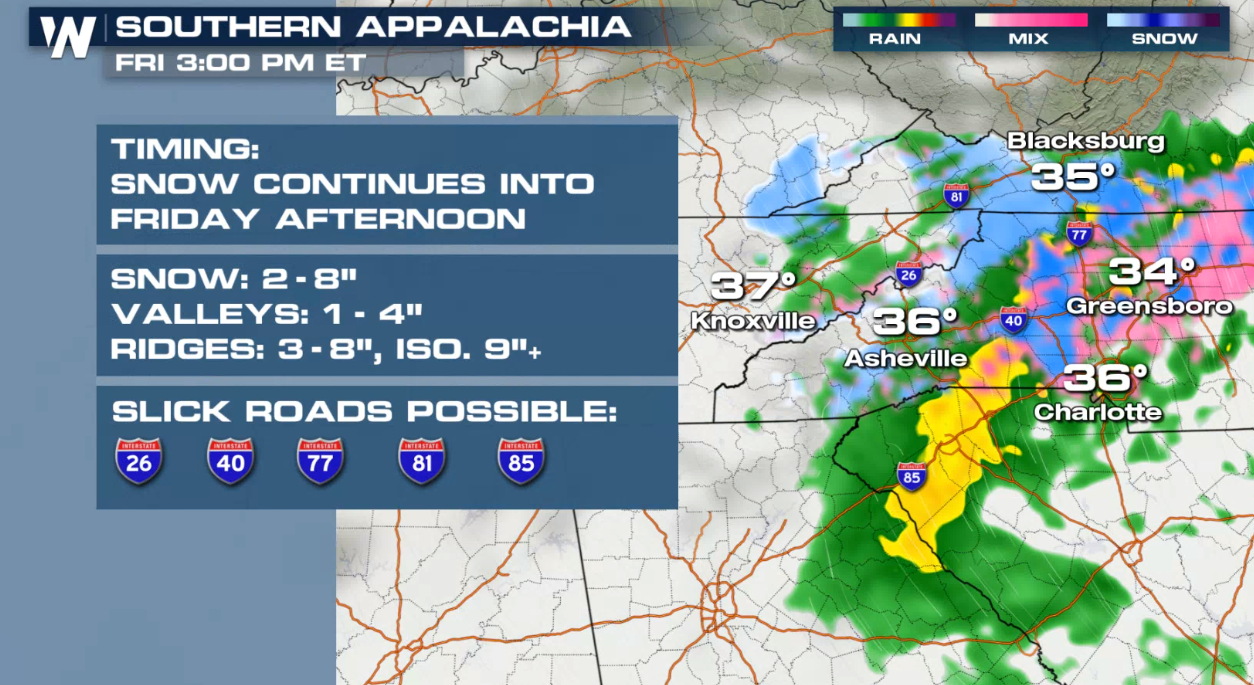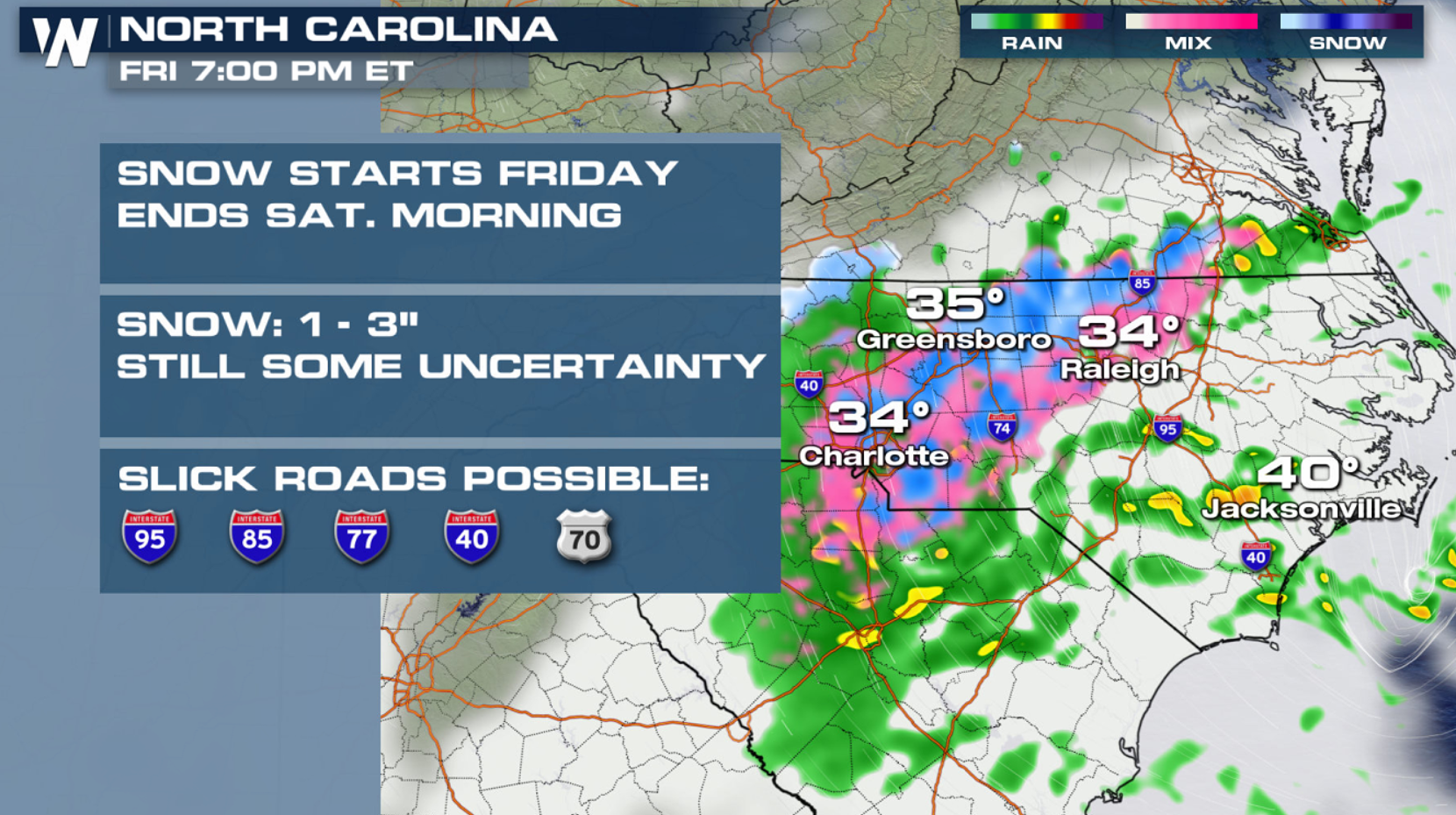 Simulated Radar
The following model snapshots have been added to help with timing and potential impacts to travel, however, the timing and placement of the snow may still change a bit. Snow will become more likely across the Southern Appalachians, as well as in portions of Tennessee and Kentucky throughout the next 24 hours. Snow totals in Kentucky are expected to remain light, mainly in the higher elevations. Snowfall could accumulate to over an inch or two across the Cumberland Plateau in Tennessee, with impacts possible along the I-40 corridor. Snow may even fall in the Nashville Metro, but little to no accumulation is currently expected.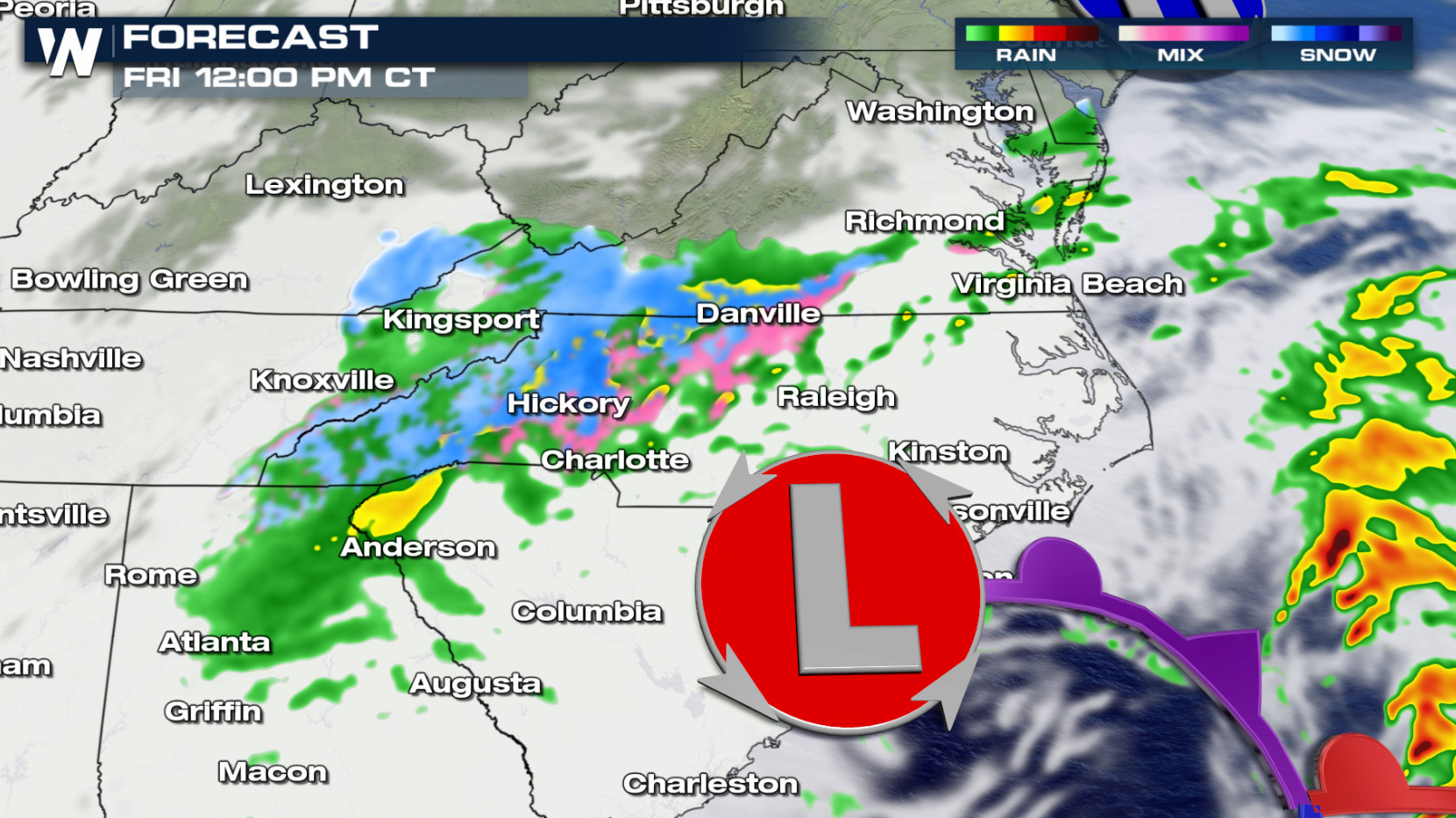 Snow showers will likely continue across Eastern Tennessee and the Southern Appalachians today (Friday), with a wintry mix possible into the foothills and Piedmont of North Carolina. Snow outside of these areas will highly depend on the track and forward speed of the low, but snow showers are also possible into the lower elevations of Virginia.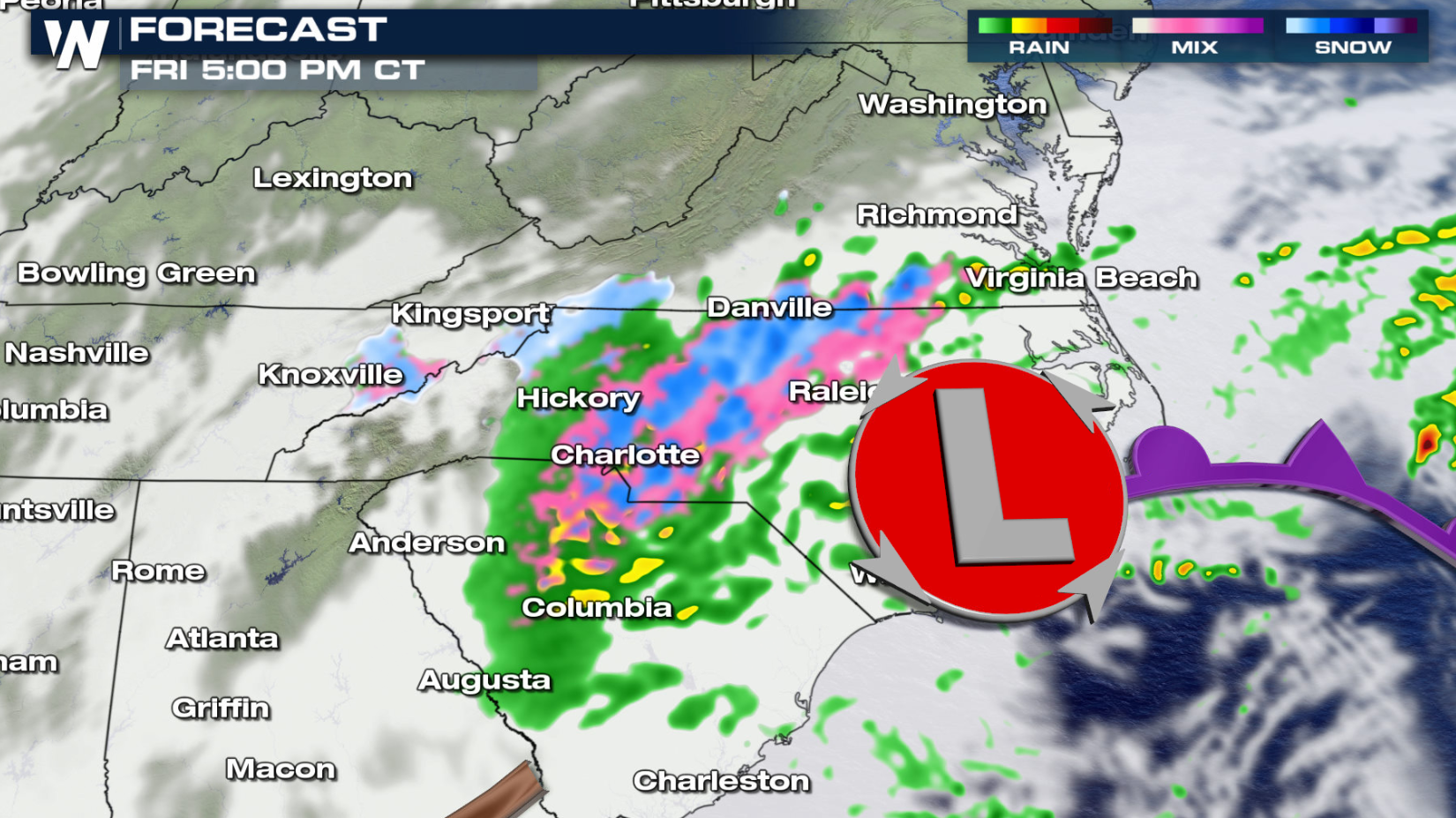 Snow is expected to taper off the Appalachians by the afternoon but trailing, upslope snow showers are still possible along the ridge tops. The snow potential then looks to quickly move east over the Piedmont where a brief wintry mix appears possible, with isolated snow totals that could surpass several inches.
High uncertainty of snow chances outside of the mountains continues this evening (Friday) as the low moves through South Carolina. The Foothills and Piedmont of North Carolina appear to have the next best chance to see light accumulating snow, mainly along and north of I-40. Lighter snow will be possible to the south as well, nearly to the Charlotte Metro which could see a wintry mix. Again, depending on the track and speed of the low, additional snow showers will be possible towards Southern Virginia, even to the coast. Heavier snow bands could develop outside of the mountains and foothills which could lead to isolated totals of over 3 inches, but the areas of 6 inches (in the graphic below) along I-40 near Winston-Salem appear unlikely.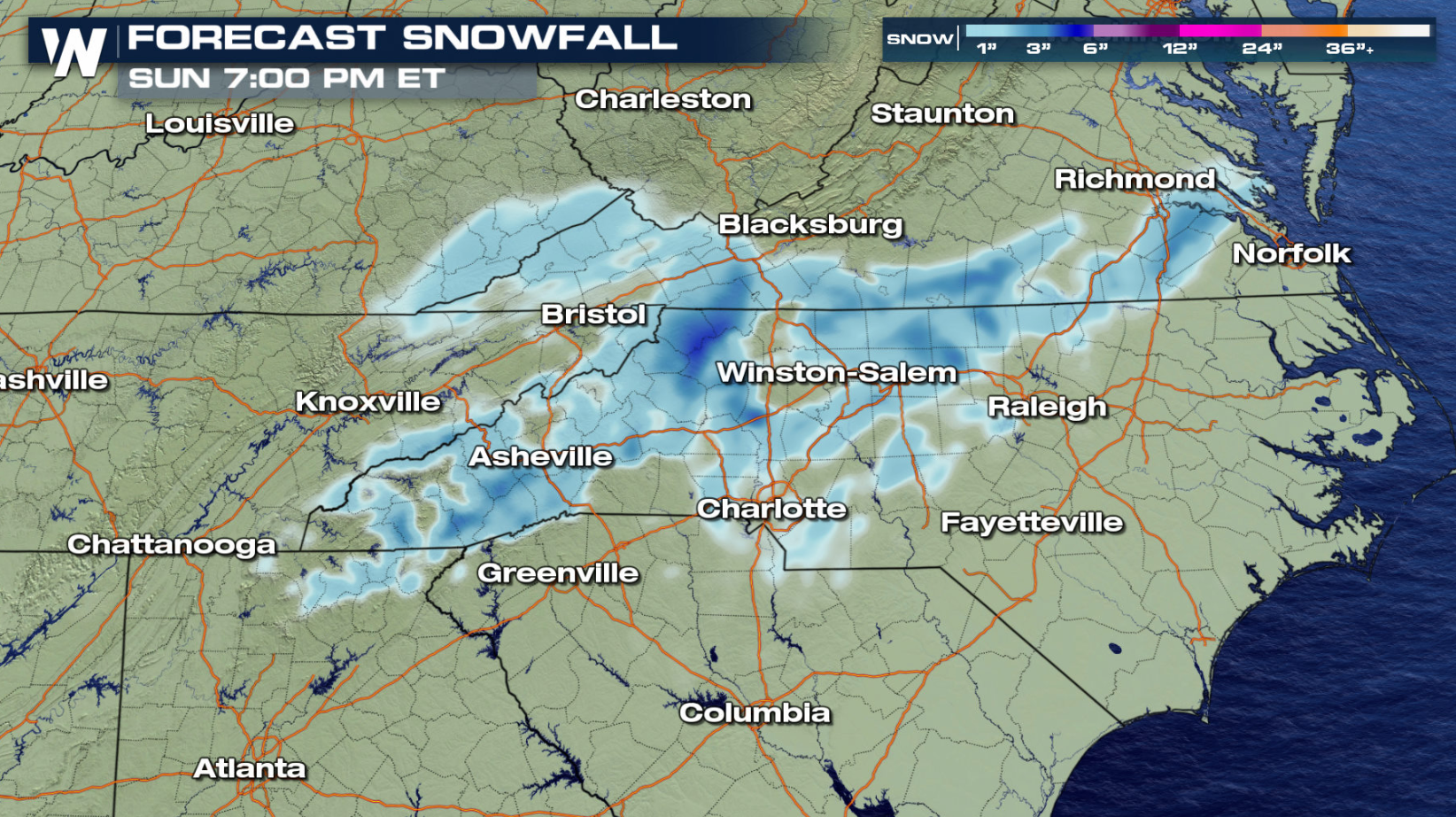 Stay with us on air for the latest forecast information. Our Eastern regional forecast runs at 10 past each hour, unless there is a breaking weather situation.