UTAH - Big-time snow has come down in Utah for this ski weekend, with our top report in the last 24 hours being Brighton, Utah with over 2 feet of snowfall.
Winter alerts remain in effect through Monday morning for the Colorado Rockies and I-80 corridor of Nevada. The heaviest snowfall has been wrapping up for a lot of these areas, but the wind will continue to gust off of the mountains bringing fire concern for the lee side of the mountains.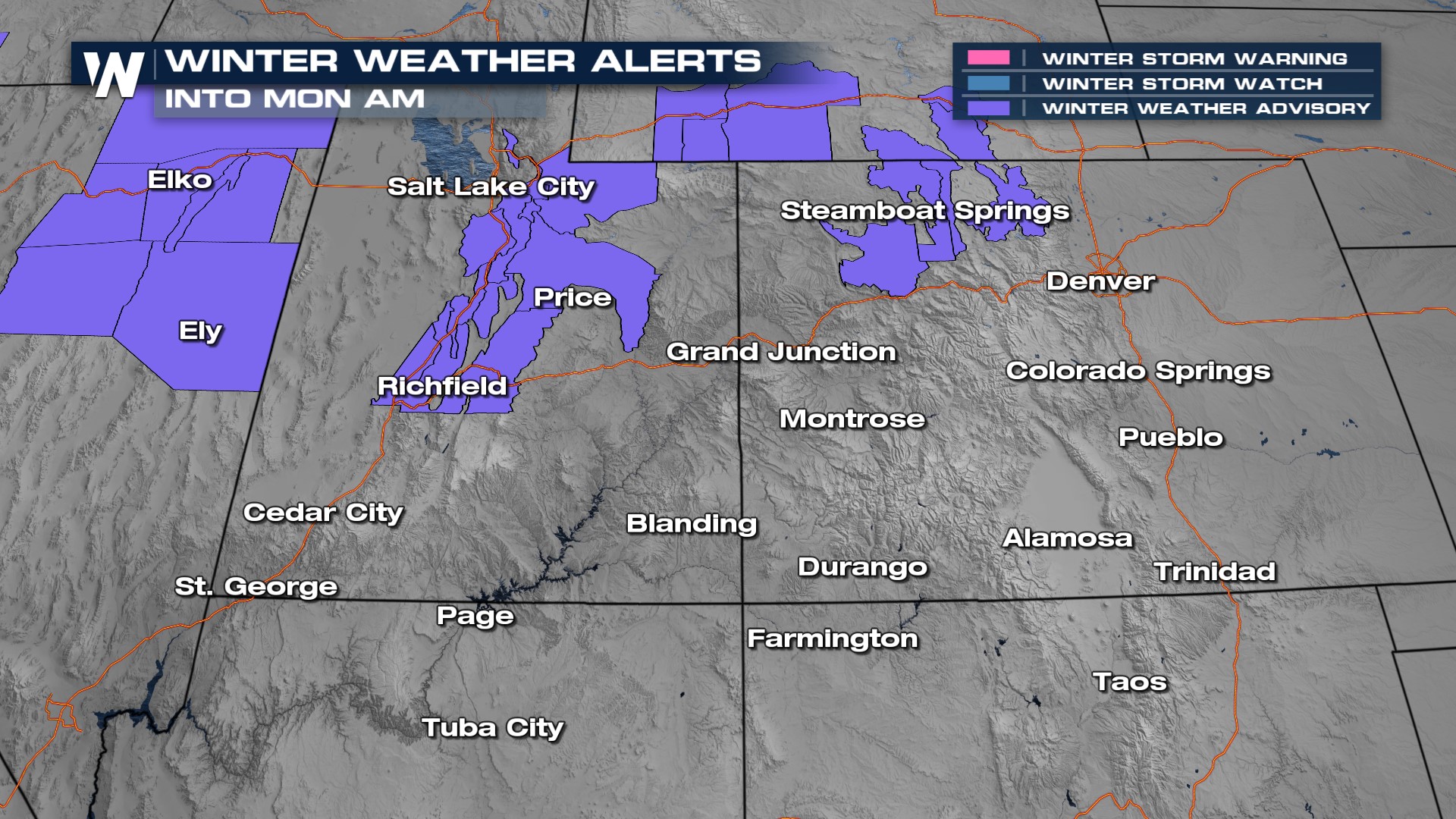 The heaviest of the snowfall for the Utah Mountains has already come down but additional bands of snowfall will help bring in some additional totals through Monday for Colorado and Nevada.
Snow totals for the I-15 corridor will continue to accumulate through Sunday night and into Monday morning. For the Salt Lake City area, generally only a couple additional inches is expected.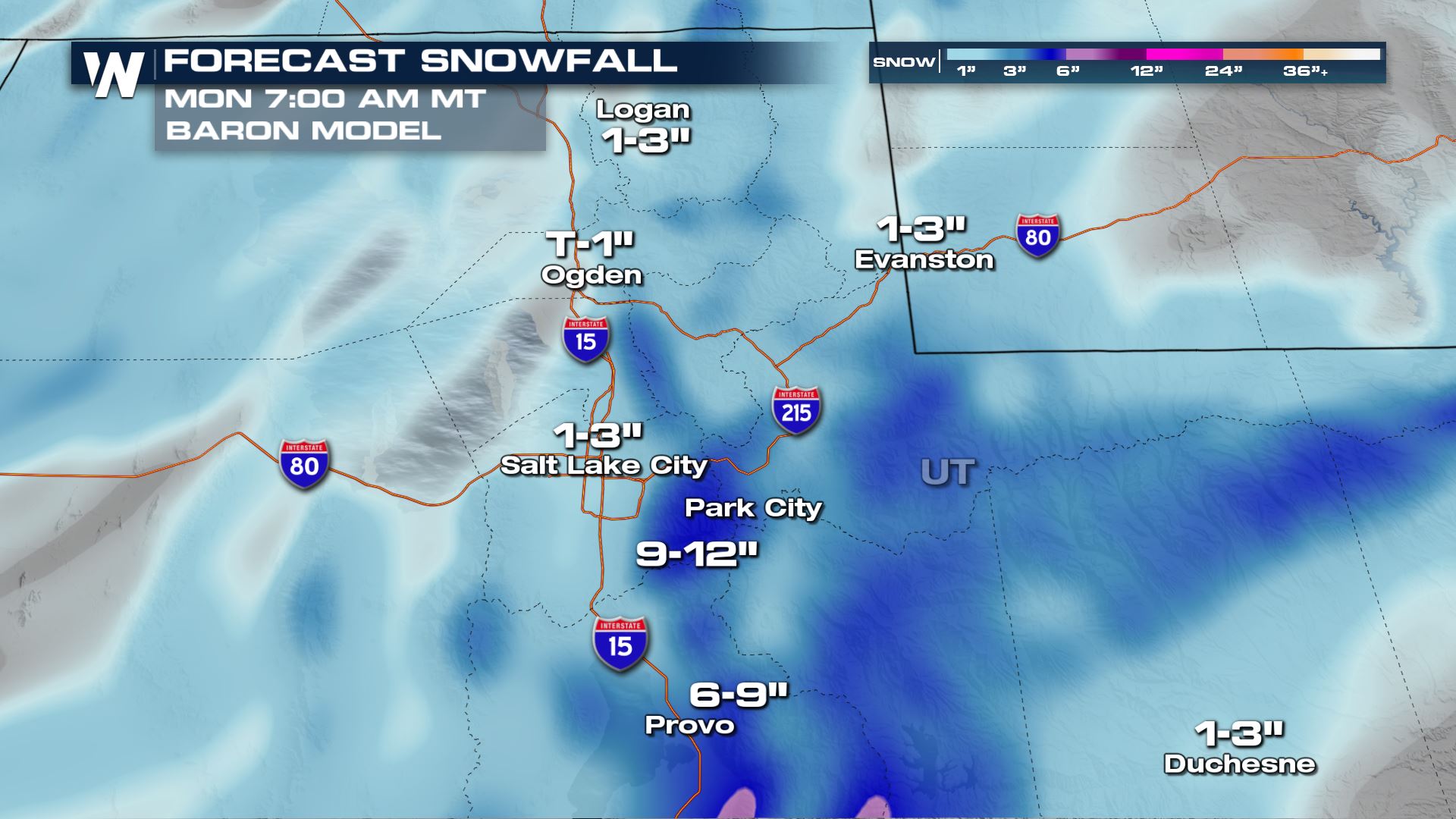 Snow looks to stay west of the Denver metro, with light snow down to the foothills. Ski resorts can expect some of the higher totals, upwards of 6-9 inches in some locations through Tuesday morning.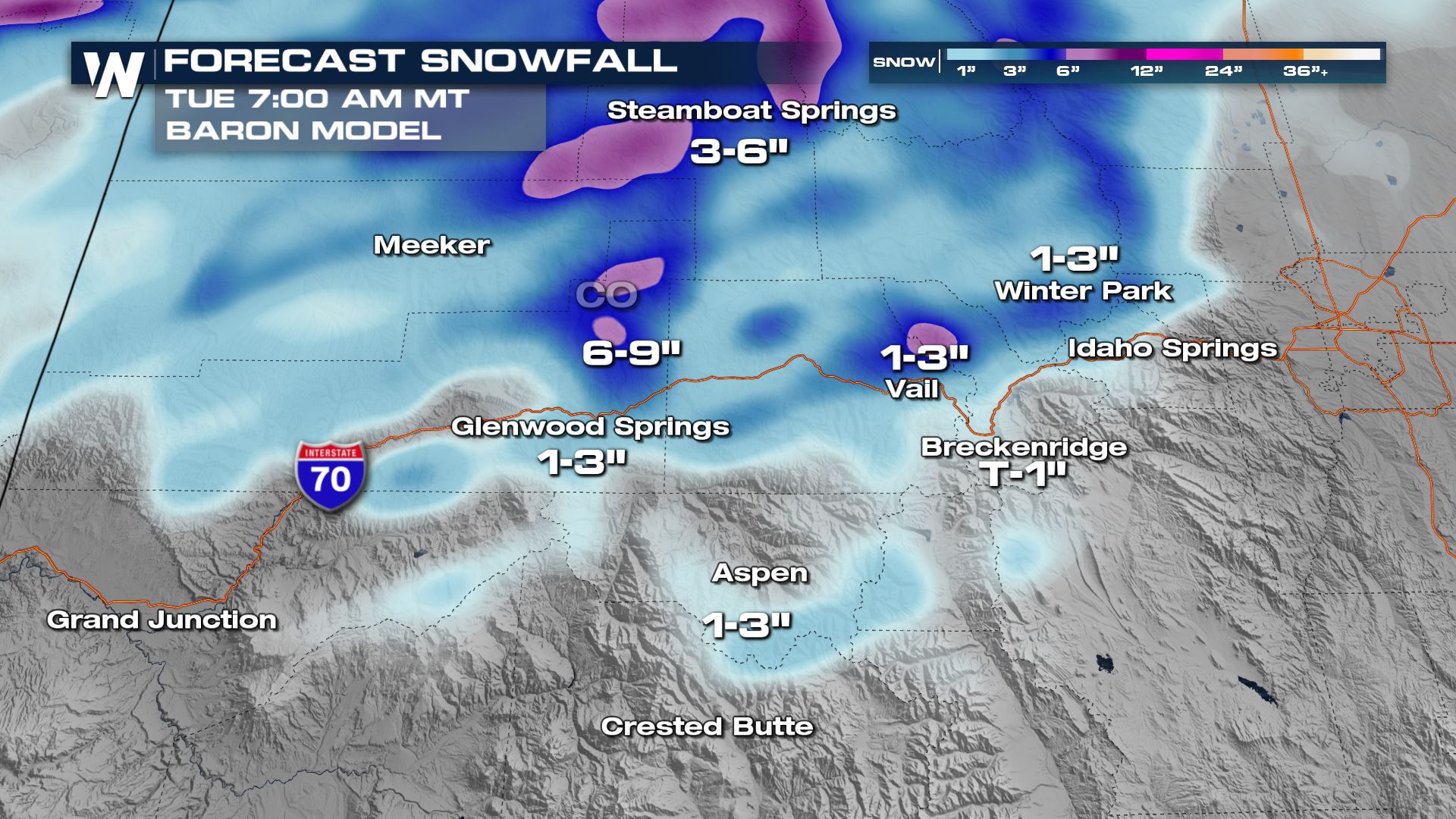 For the latest forecast in the Southwest, tune into the Western Regional Forecast at 0:50 past each hour.