Happy Mardi Gras! About one million people attend Mardi Gras in New Orleans every year. Additional revelers will head to Mobile or Baton Rogue to participate in the festivities this week as well. The forecast for Fat Tuesday and Ash Wednesday looks to stay warm & muggy, with mild overnight temperatures.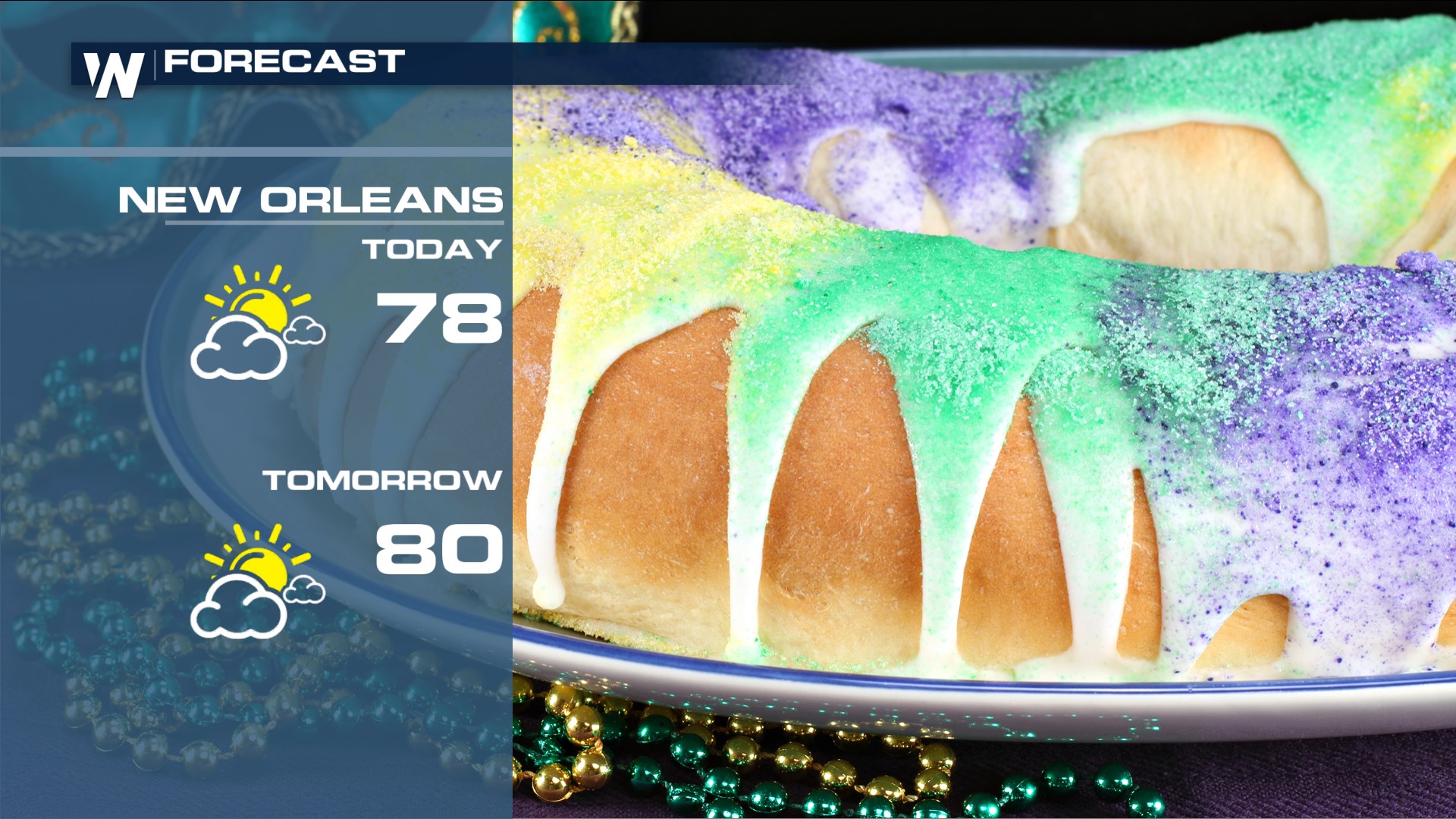 Temperatures will only be a few degrees shy of the warmest temperature ever for Mardi Gras in New Orleans. Warmth has not always been the case, as temperatures have known to be downright cold, such as in 2021.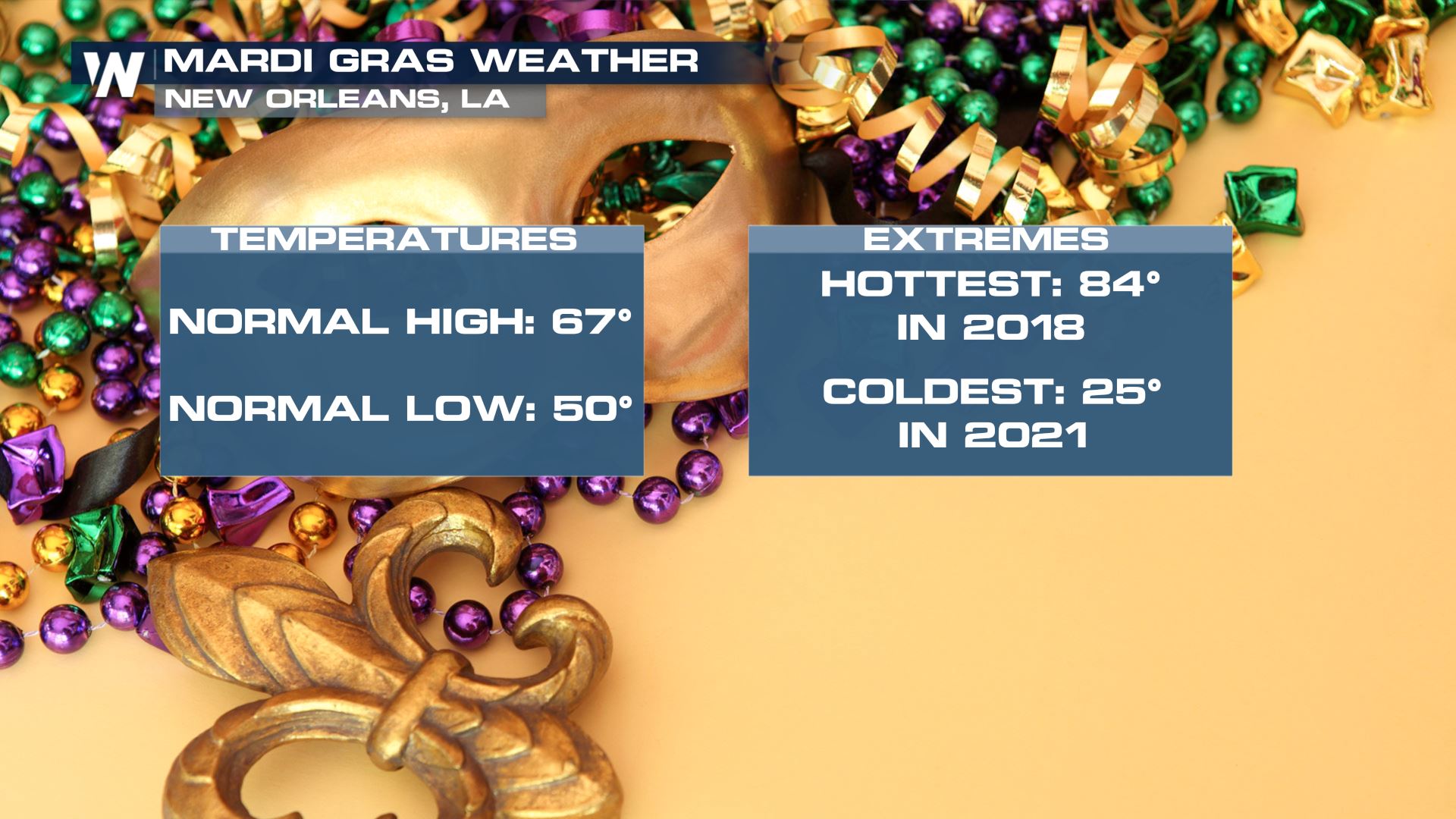 While clouds will likely be persistent this week, rain chances look low through Tuesday. During Mardi Gras in New Orleans, rain typically occurs about one third of the time.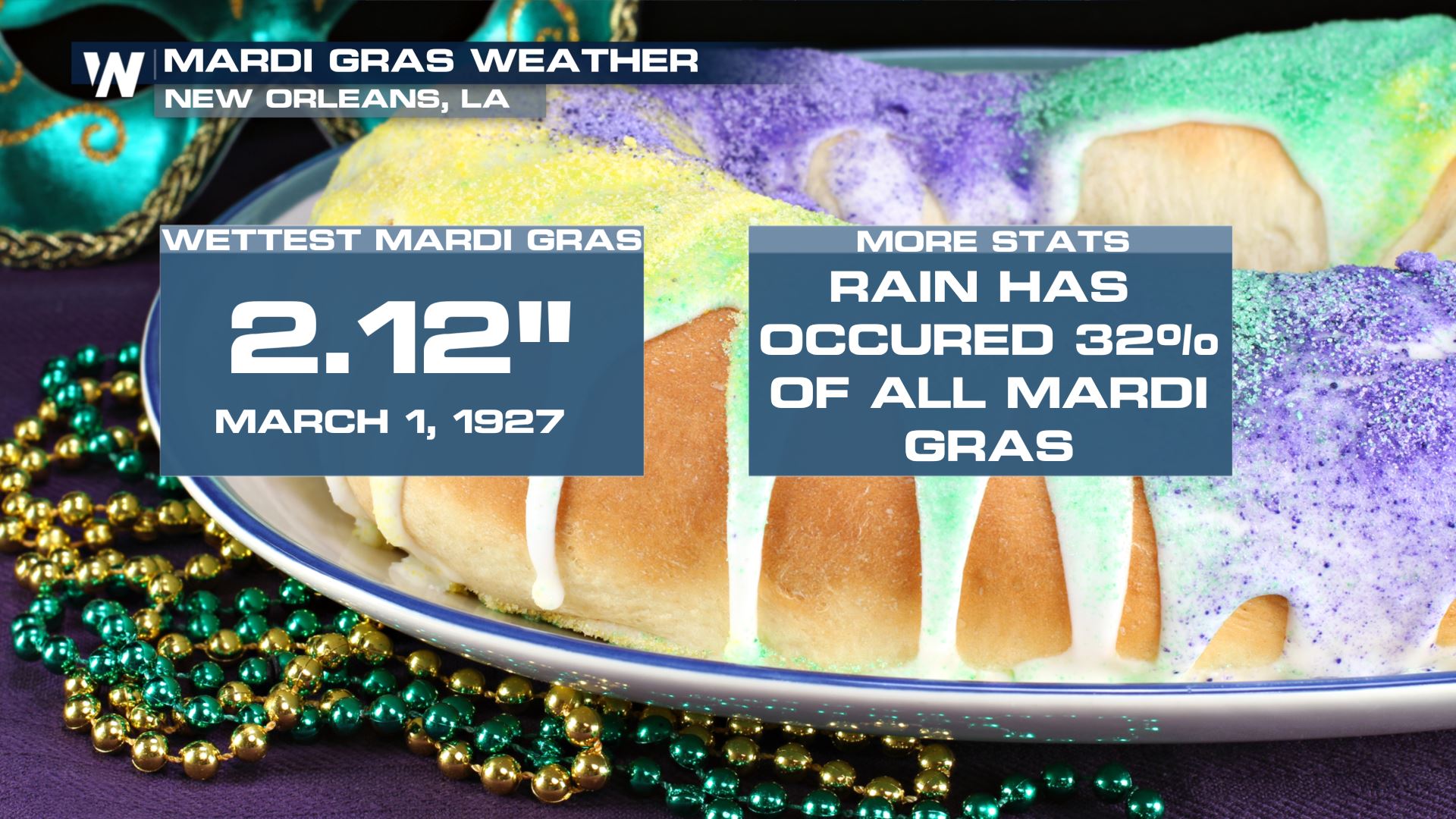 Mobile also sees a lot of variance when it comes to conditions around Mardi Gras, with over 4 inches of rain during the 1887 celebration.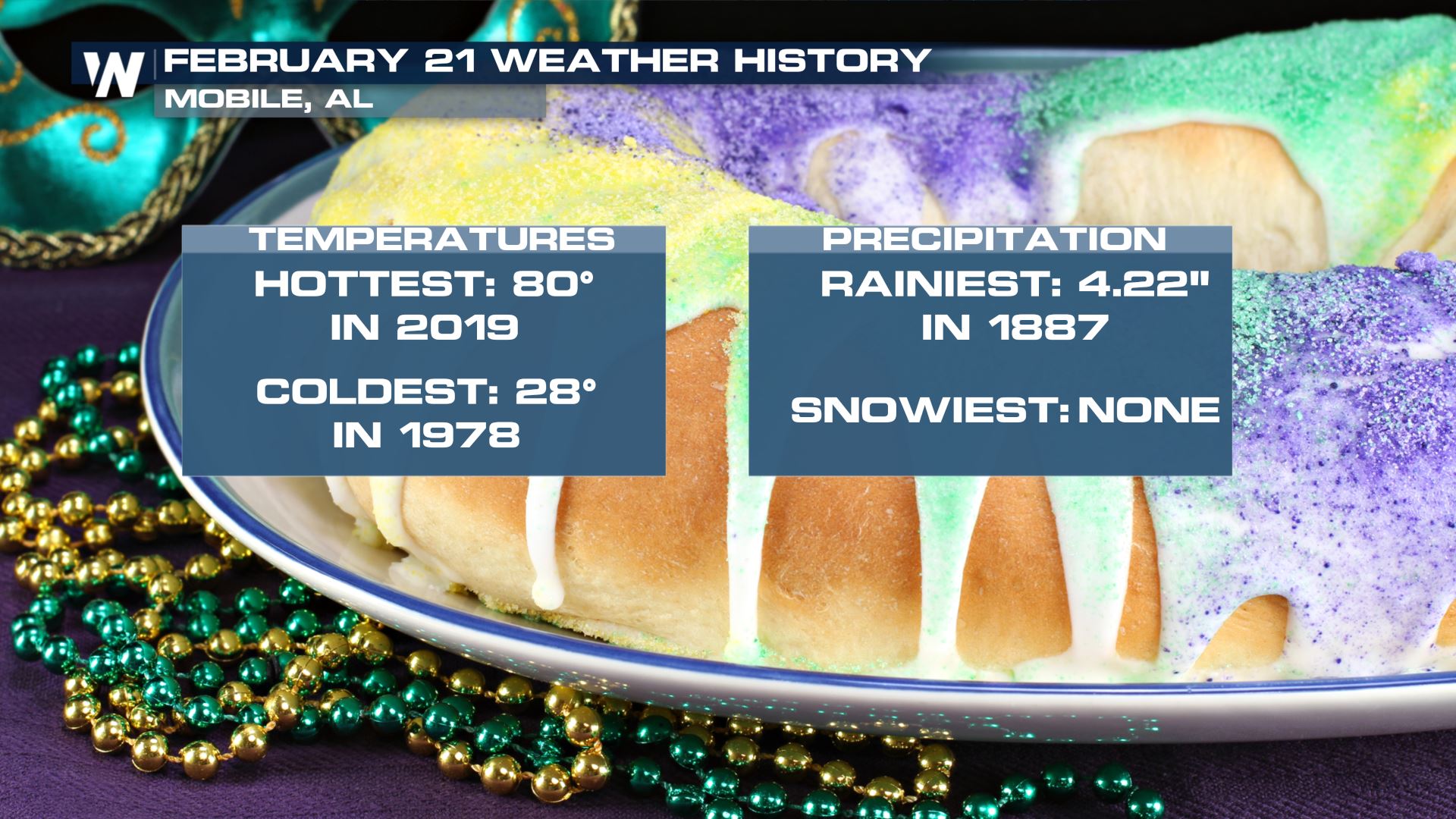 This year is expected to be on the warm and muggy side, but it does at least look fairly dry.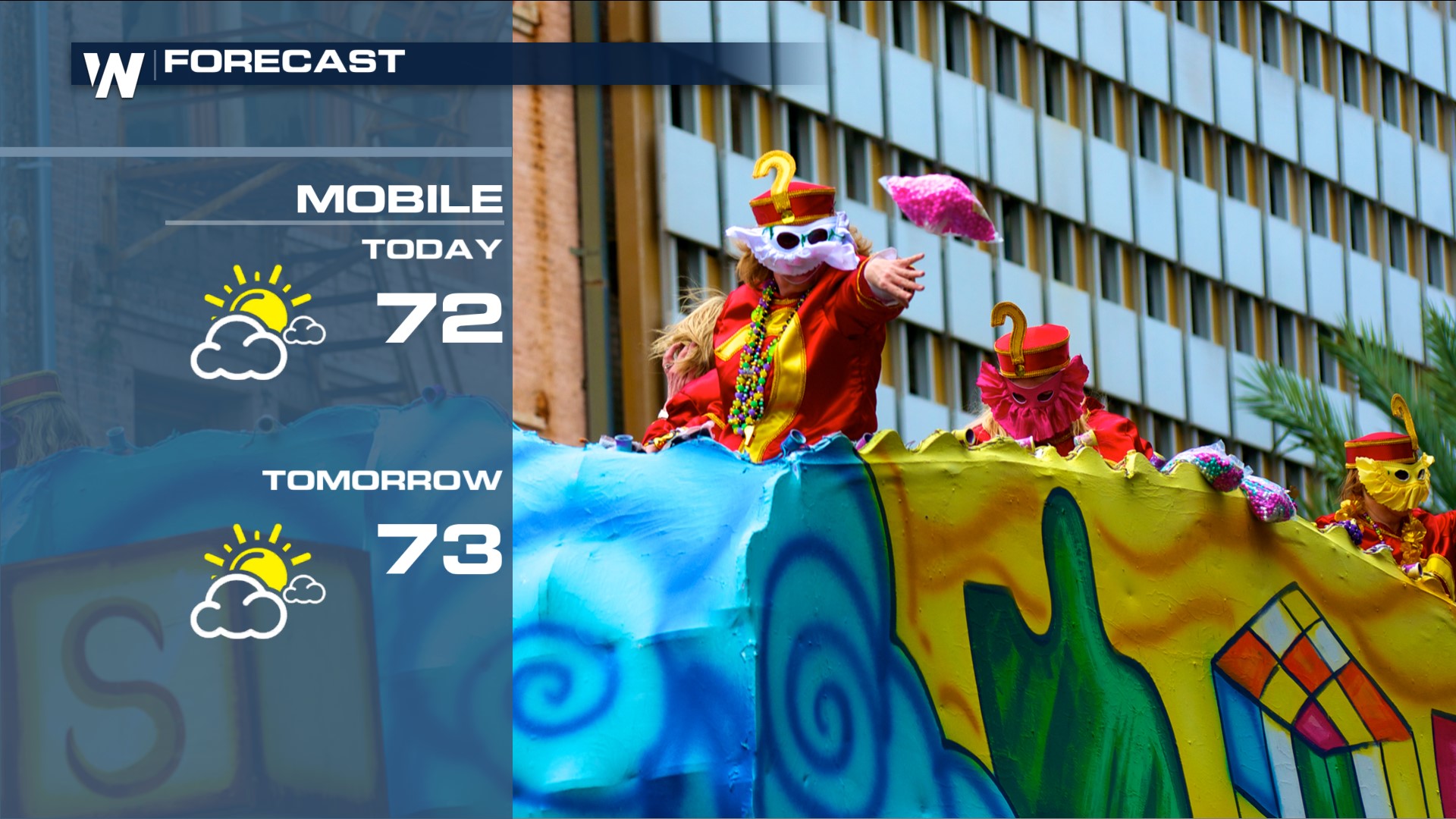 Get the latest forecast for Louisiana in the Central Regional, airing at :30 past each hour. For Mobile's forecast, tune-in during the Eastern Region at :10 past the hour.