Across the East Coast, a strong southerly flow is pumping in the moisture as well as the heat. With temperatures above average and heat indices even worse, Heat Advisories have been posted across the Mid-Atlantic for the day Wednesday.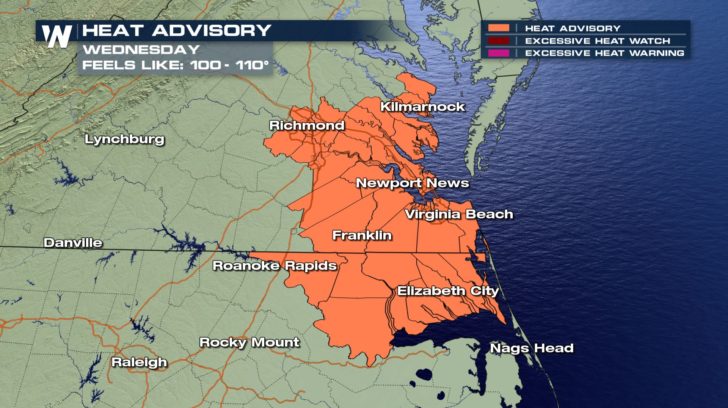 Highs on Wednesday will be in the 90s. Most of the Northeast is actually finally getting relief from the heat and humidity, areas like New York and down to Elizabeth City, NC are not as lucky yet.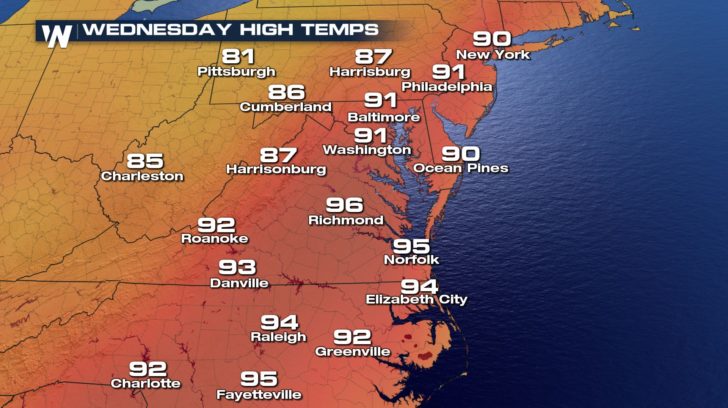 When you factor both the heat and the moisture together, during the heat of the day it will feel more like the triple digits.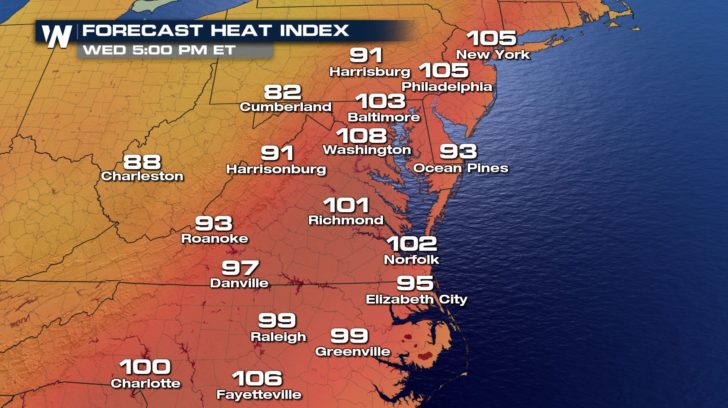 Once the front pushes through, relief will finally arrive for the second half of the week. The winds will shift which will help usher in cooler and drier air.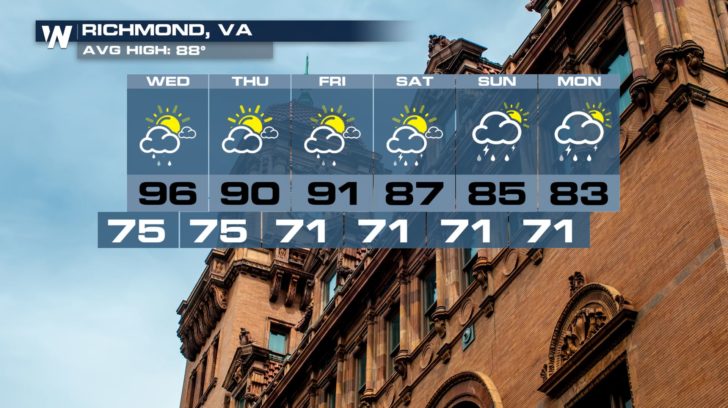 Until then, be sure to stay hydrated and stay cool in the AC. For WeatherNation, Meteorologist
Kate Mantych
.