[
Snow covered trees from Lake Tahoe. Photo by Todd Diemer on Unsplash
] The majority of the country is expected to see warmer than normal weather over the next 30 days. That's according to the
Climate Prediction Center
, which updated
the December forecast
this weekend.
The previous outlook
, issued a few weeks ago, was also forecasting warmth.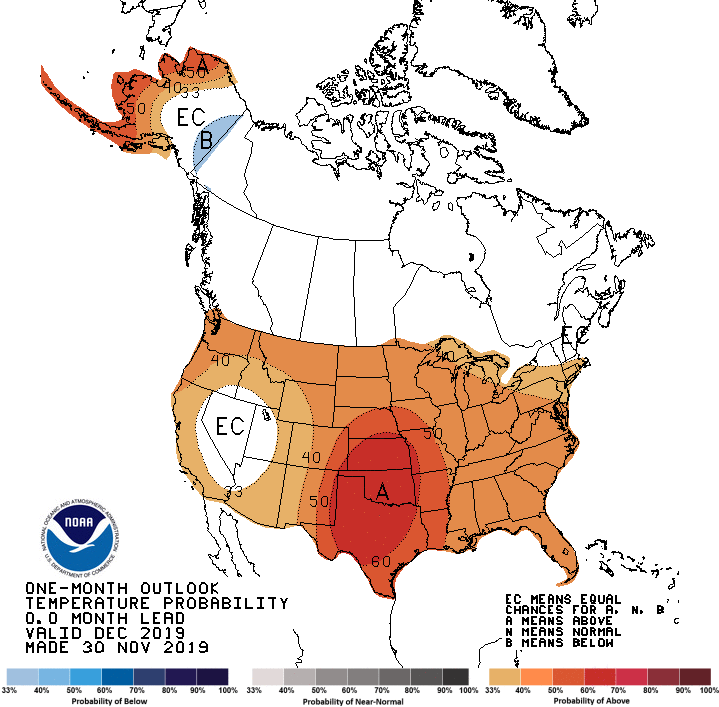 An active weather pattern is expected for much of the month, bringing wetter than normal conditions to the West, Great Lakes, and Ohio Valley. Only Florida and southern areas of Texas are forecast to see drier than average weather.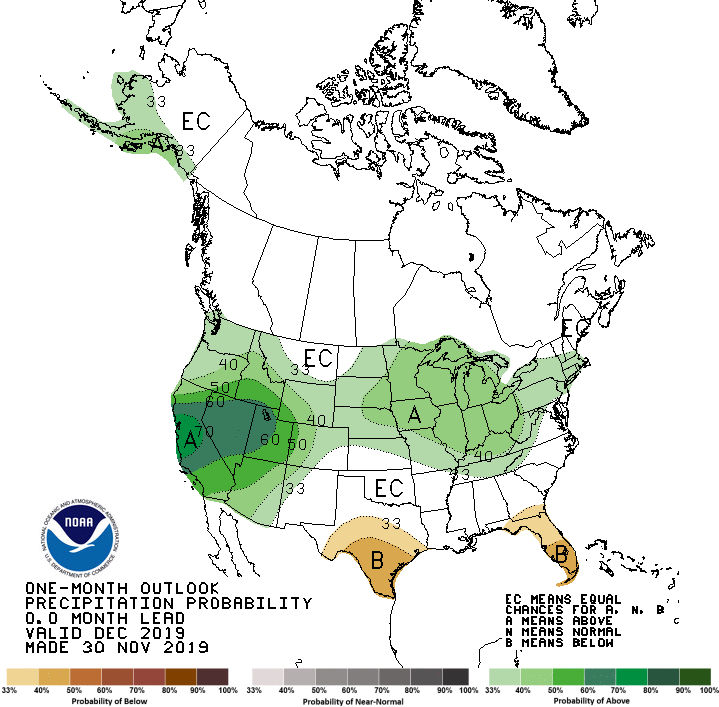 The outlook was based on model guidance, current global patterns, current climate observations (snow depth being a main consideration) and long-term trends. With no presence of El Nino or La Nina, weather model forecasts influenced this outlook the most.