After a cold front moved into the Pacific Northwest, especially Washington State, record breaking river flooding occurred Monday and Tuesday. Hurricane force winds also swept across the region.
RELATED ARTICLE - Next Wave to Impact the Pacific Northwest
https://twitter.com/WeatherNation/status/1460593495412932614 Some cities and counties were put under a State of Emergency as rivers flooded over their banks. Here is a look at some of the video coming out of Washington. https://twitter.com/WeatherNation/status/1460442502100512768 https://twitter.com/WeatherNation/status/1460397206159036418 Many folks in the Northwest unfortunately had to be rescued from high waters during this flooding event. https://twitter.com/WeatherNation/status/1460699201168453640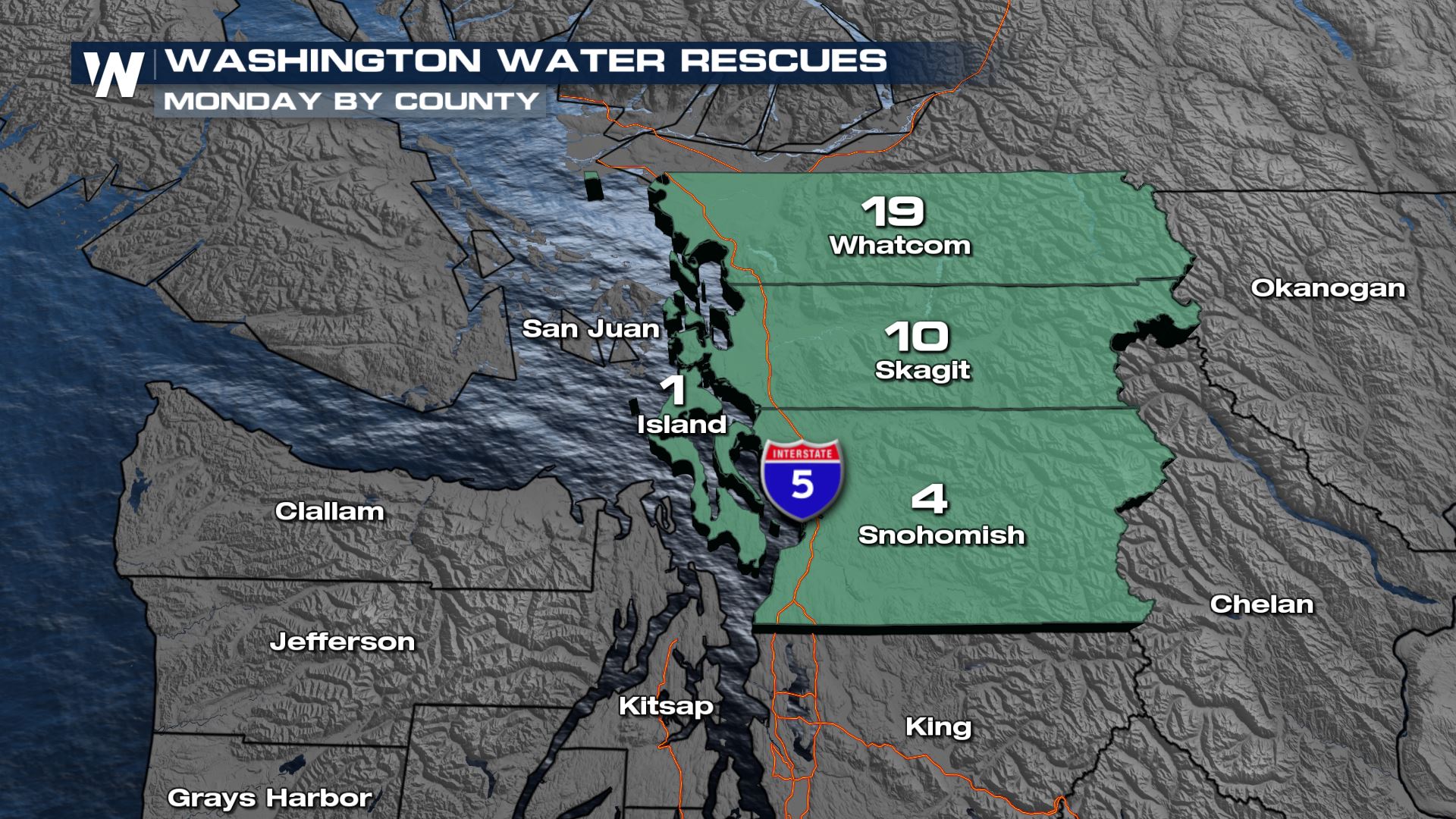 Other areas that dealt with heavy rainfall was over Clallam county with several roads completely closed due to landslides and flooding. The Olympic National Park Services reported several areas along SH 110, 112 and 113 completely closed due to washouts.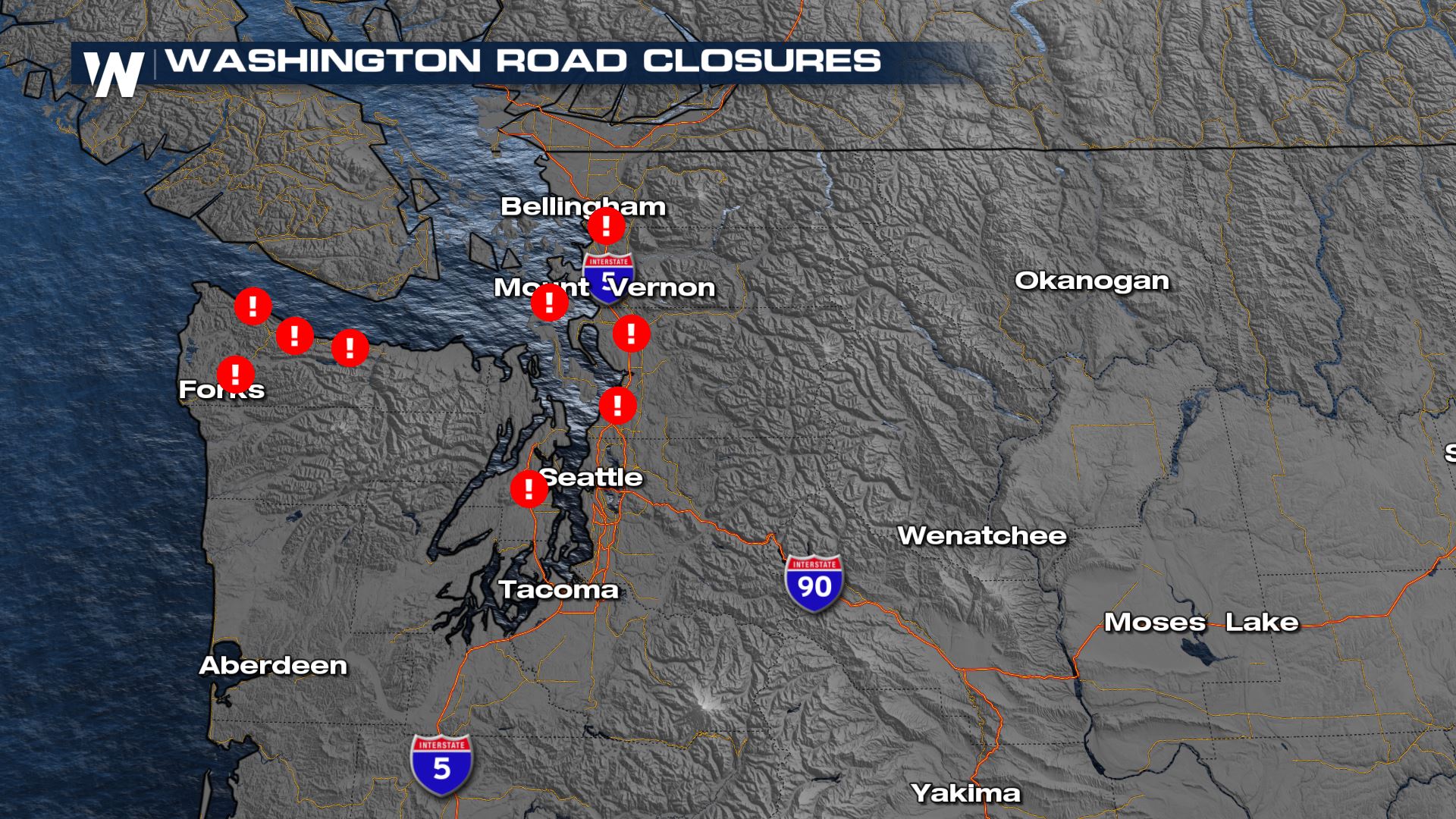 As more rain falls over already saturated ground, the additional water will continue to run-off into area rivers. Several across Washington have hit record high levels and will continue to rise.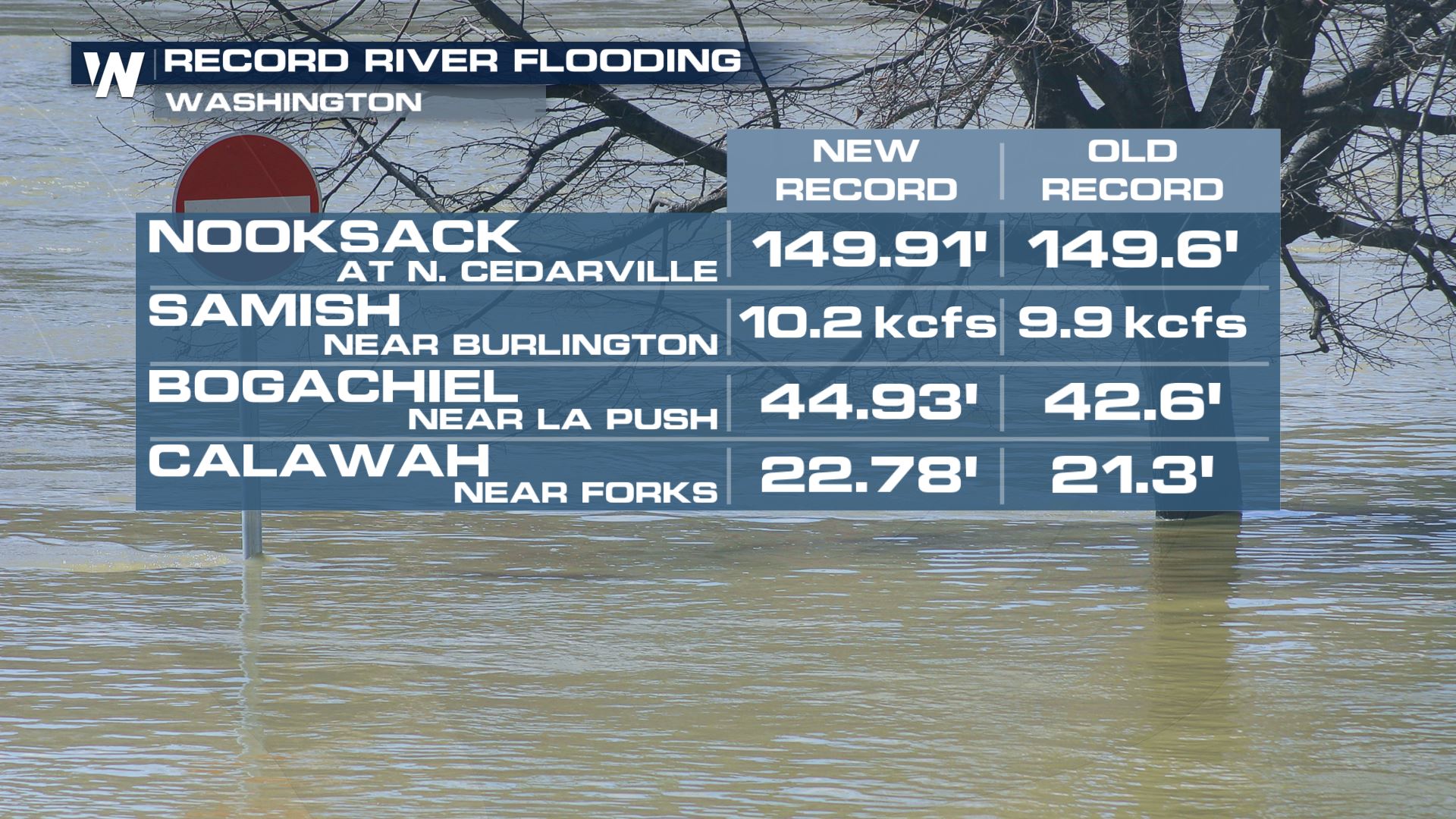 The Skagit River crested at a height of 37.32' Tuesday afternoon, just below the record flood stage of 37.40' which happened back in Nov. 1990. Major flood state will continue into early Wednesday, but the river is expected to quickly fall as we move towards the weekend.
https://twitter.com/WeatherNation/status/1460759590191071236 Winds reached above 60 mph in several areas, with some spots seeing hurricane force gusts.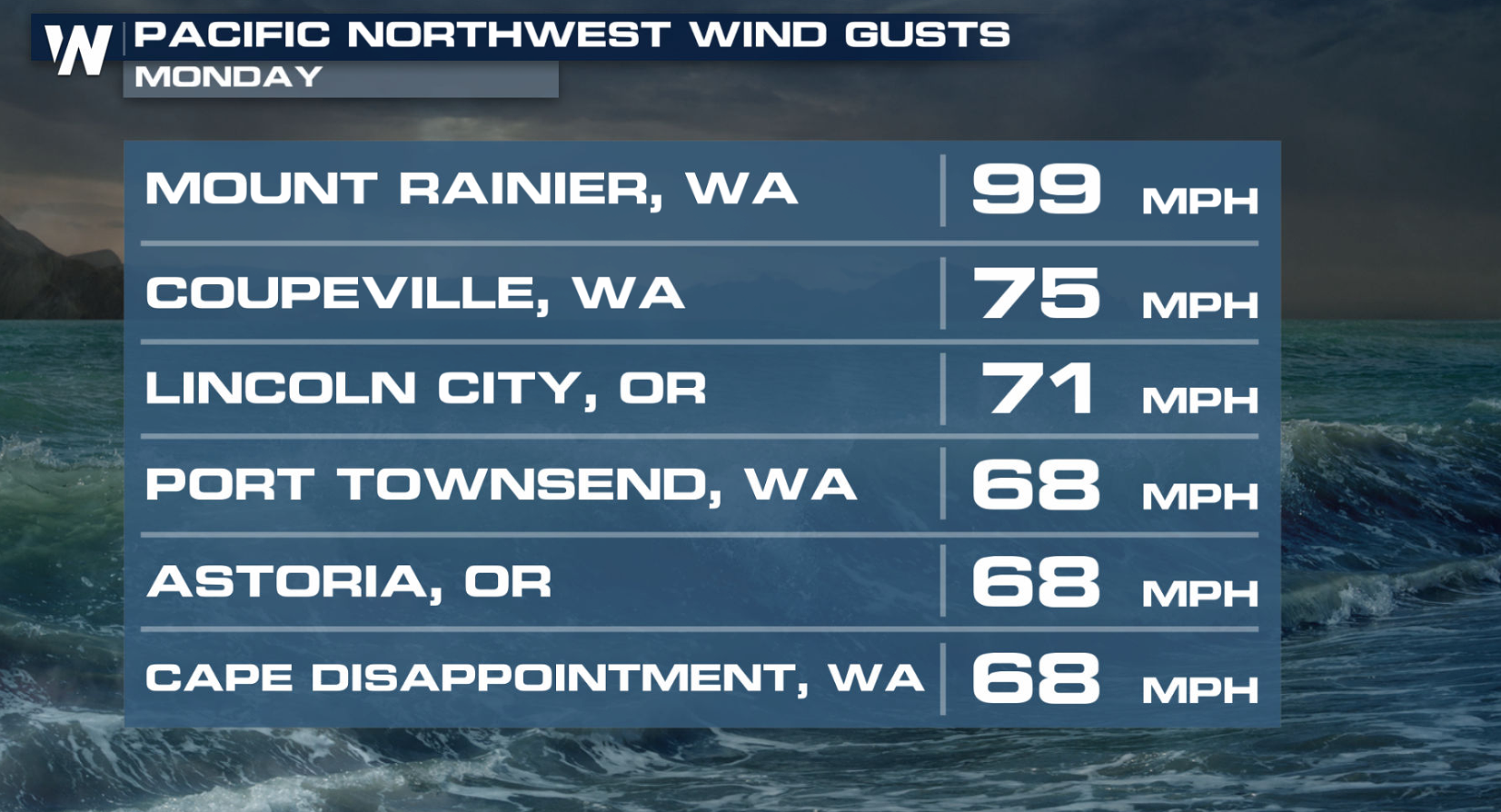 Rainfall totals topped 6" in several areas along the north coast of Puget Sound and the Pacific Coast.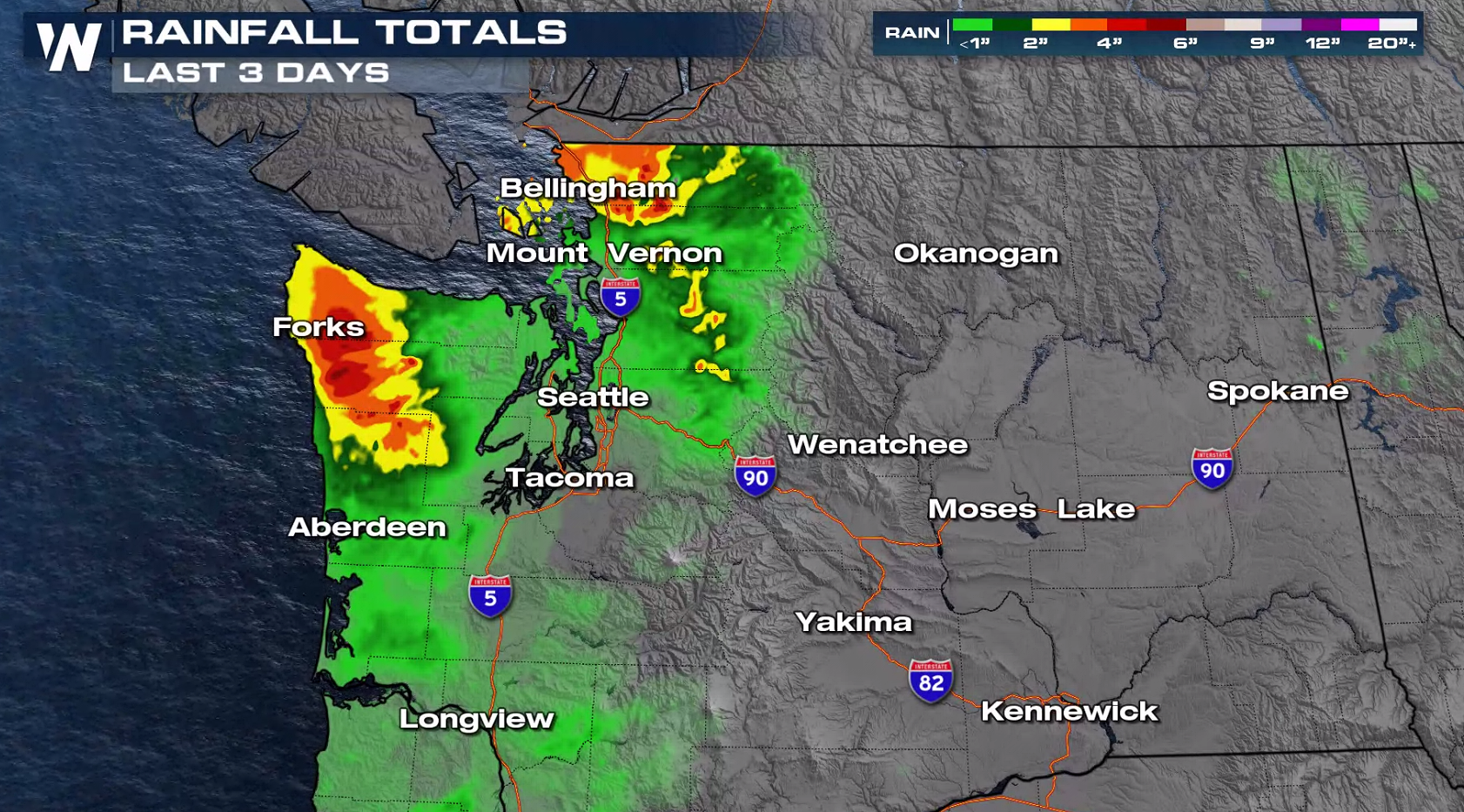 We will have more updates on this pattern coming up on WeatherNation. Here is how you can stream our coverage 24/7 --->
WeatherNation Streaming