A cluster of storms in the Western Caribbean has a moderate chance of forming into a tropical system within the next 5 days.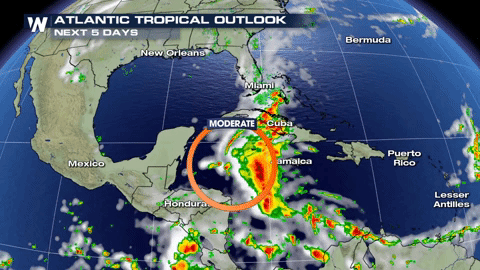 Within the middle of this week, the storm is not expected to strengthen or become more organized. However, it could gradually strengthen towards the end of this week as it moves northward.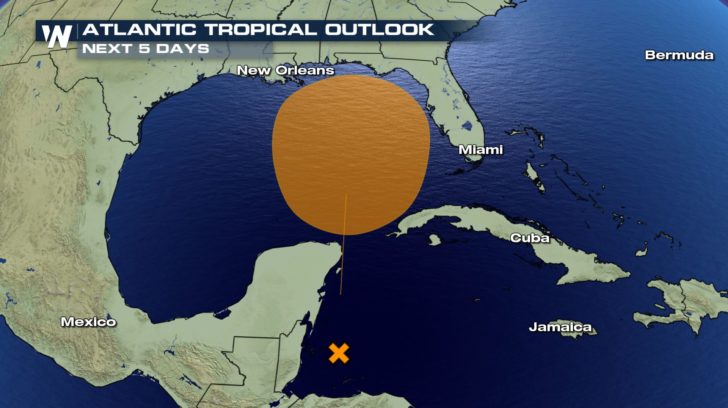 The National Hurricane Center is calling this disturbance Invest 90-L. As we watch this system, we are expecting the main impacts to be this weekend across the southeast. The threat of storm surge or strong winds are looking likely but we are concerned about more heavy rain for the region.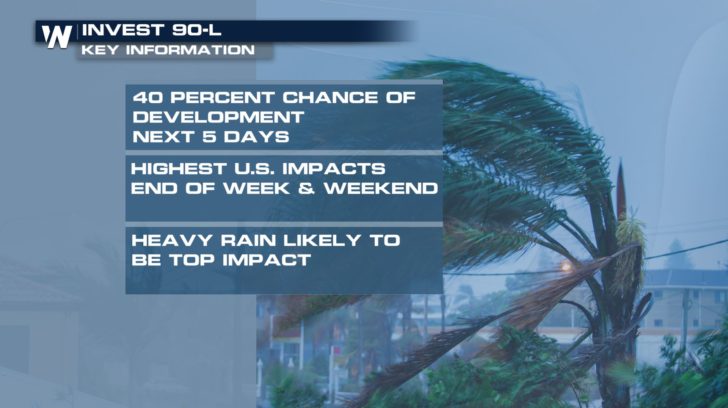 So what factors are going into forecasting whether or not this system will strengthen? Well, one thing aiding the formation of this system will be the warm water across the Gulf of Mexico.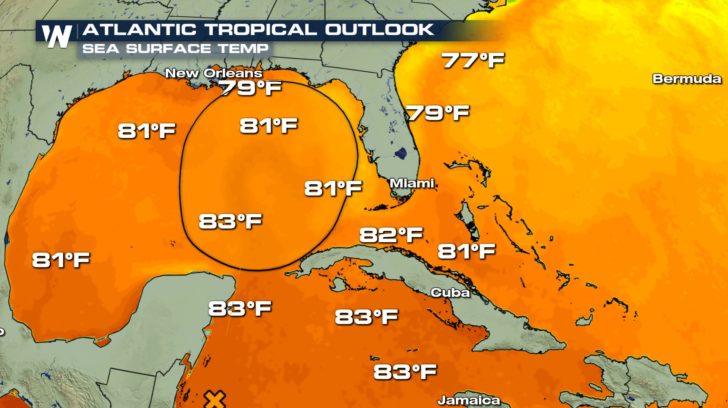 The track of this disturbance will greatly determine if it will meet up with strong wind shear. Wind shear is not good for the formation of tropical storms because it does not allow then to build and grow. If this storm were to strengthen enough to be named, it would be the first named storm of the season and named Alberto.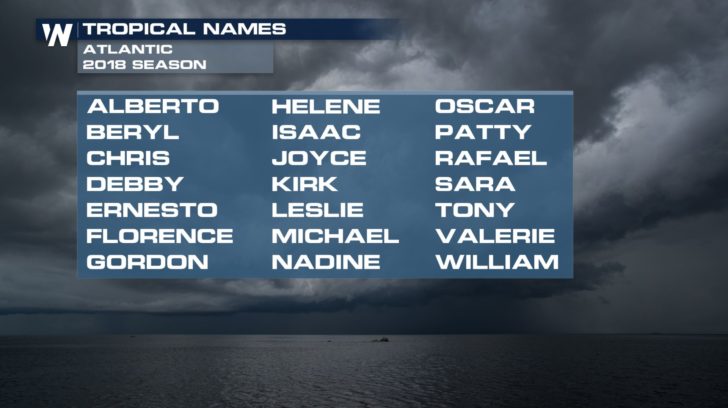 Whether or not it is named, this system will still bring more topical moisture and heavy rainfall across the Western Caribbean and the south eastern United States.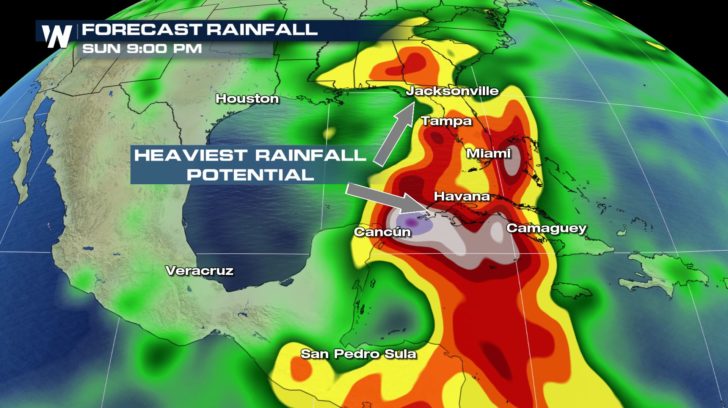 Make sure to tune into WeatherNation all next week as we make sure you are prepared for hurricane season. Starting on May 27th, we will be going over everything you need to know before the Atlantic Hurricane Season officially begins on June 1st.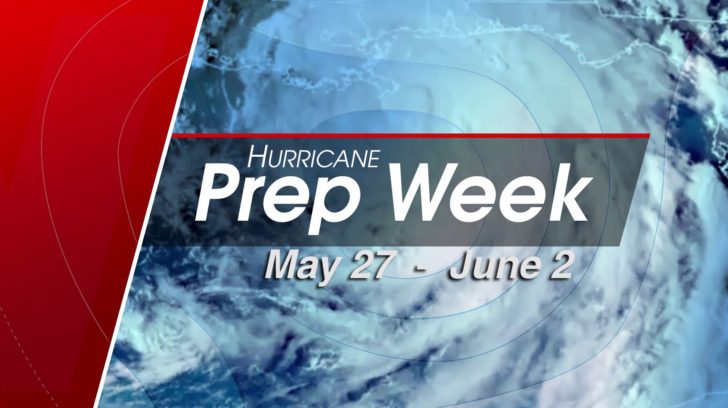 For WeatherNation, Meteorologist Kate Mantych.