ATLANTIC OUTLOOK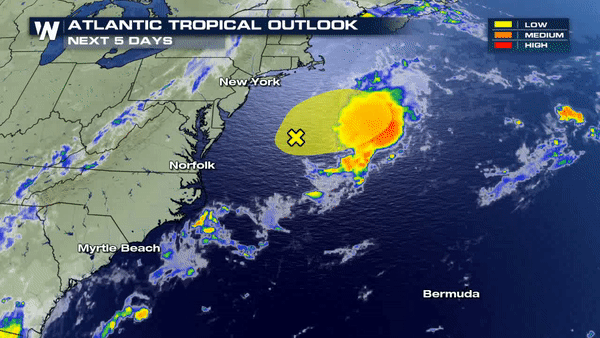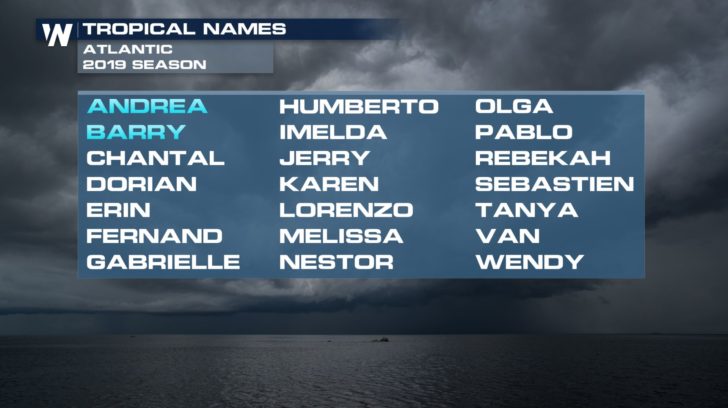 We're watching an area off the coast of New Jersey and Delaware that has a low chance of becoming one of our next named storms. A cluster of thunderstorms is trying to become more organized and we could possibly see "Chantal." If this does become a tropical system, it is likely that this storm will stay off into the Atlantic waters and not have an impact on the United States.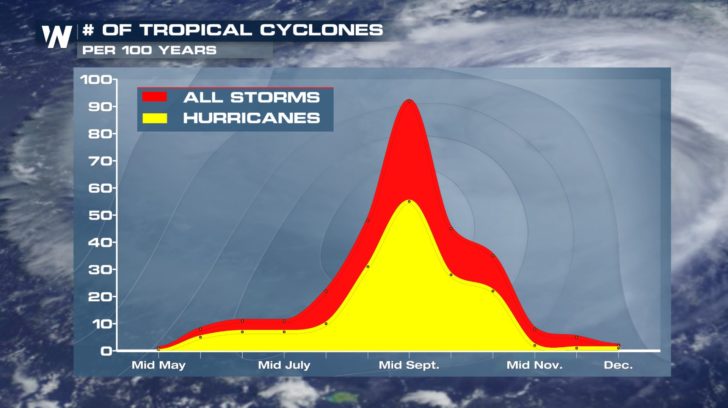 Although the Atlantic hurricane season has been very quiet so far, we shouldn't let our guard down just yet. We are inching closer and closer to the peak of hurricane season in the middle of September.
EASTERN PACIFIC OUTLOOK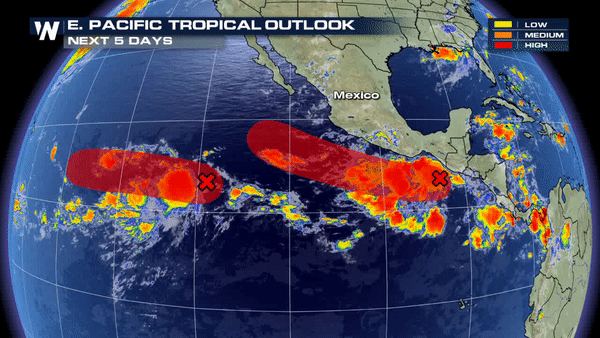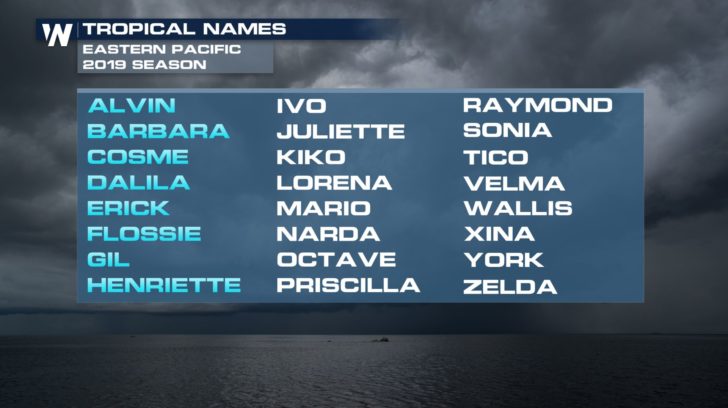 The eastern Pacific has been much more active this hurricane season with 8 storms already checked off on the list. We're watching two other areas of disturbance in the eastern Pacific that both have a high possibility of becoming our next named storms. We might be seeing "Ivo" and "Juliette" by the end of the work week.