Strong winds, low humidity and extreme drought conditions will lead to a high fire weather risk for parts of Colorado, Kansas, Oklahoma, Texas and New Mexico.  You will want to be extra cautious in these areas with any outdoor activities that promote open flames and sparks.
Fire Weather Alerts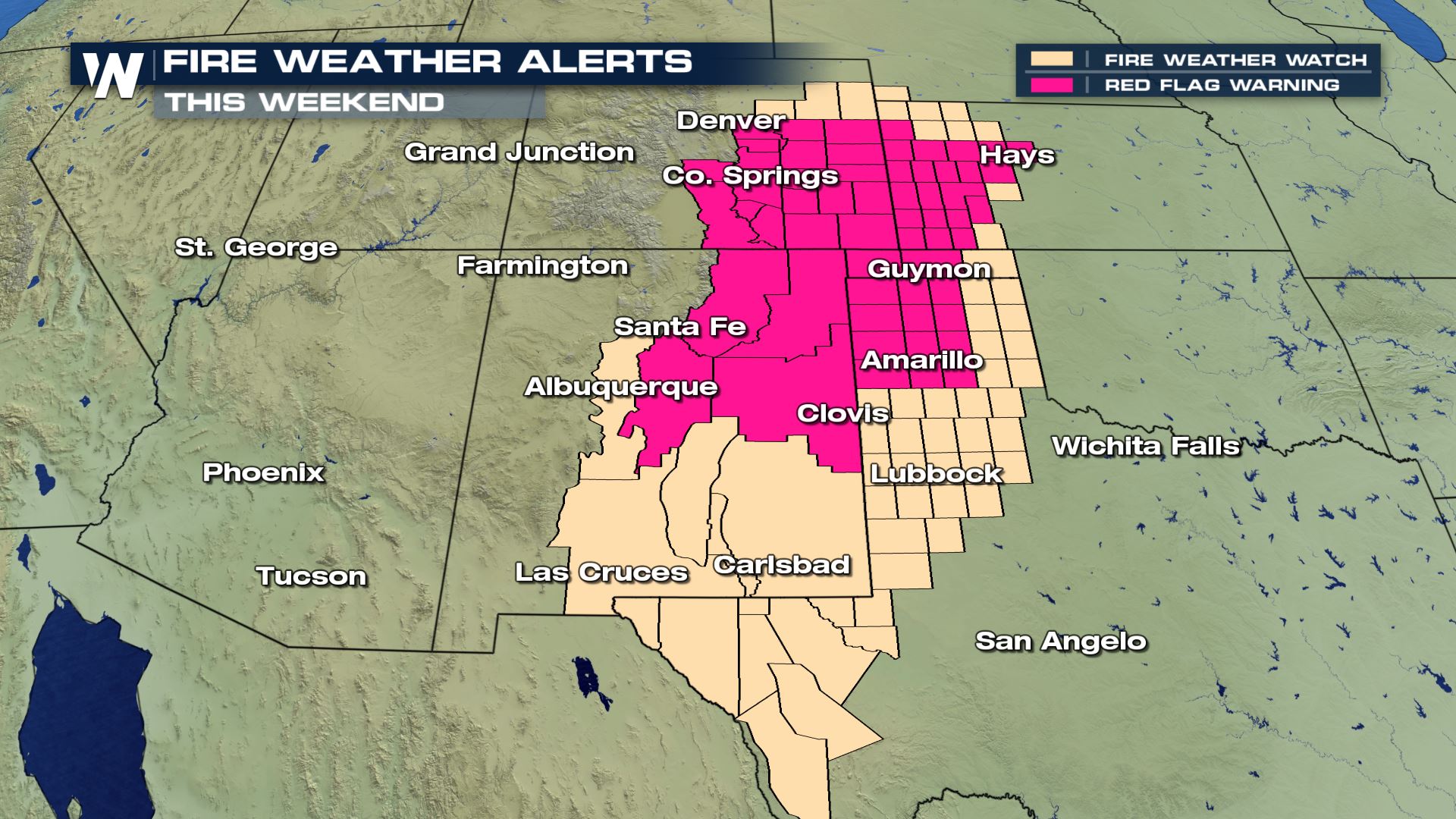 Red flag warnings and fire weather watches are in effect for the cities of Colorado Springs, Amarillo, Albuquerque and Carlsbad.  These alerts mean that these particular areas will have favorable weather conditions for quick fire growth and spreading.
Fire Weather Ingredients
There are 3 ingredients that we look at when we are talking about a fire weather risk:  Strong winds, low humidity and drought conditions. So looking at this weekend's forecast, you can see that we have all of these ingredients for all the areas under the fire weather alerts.
Strong Winds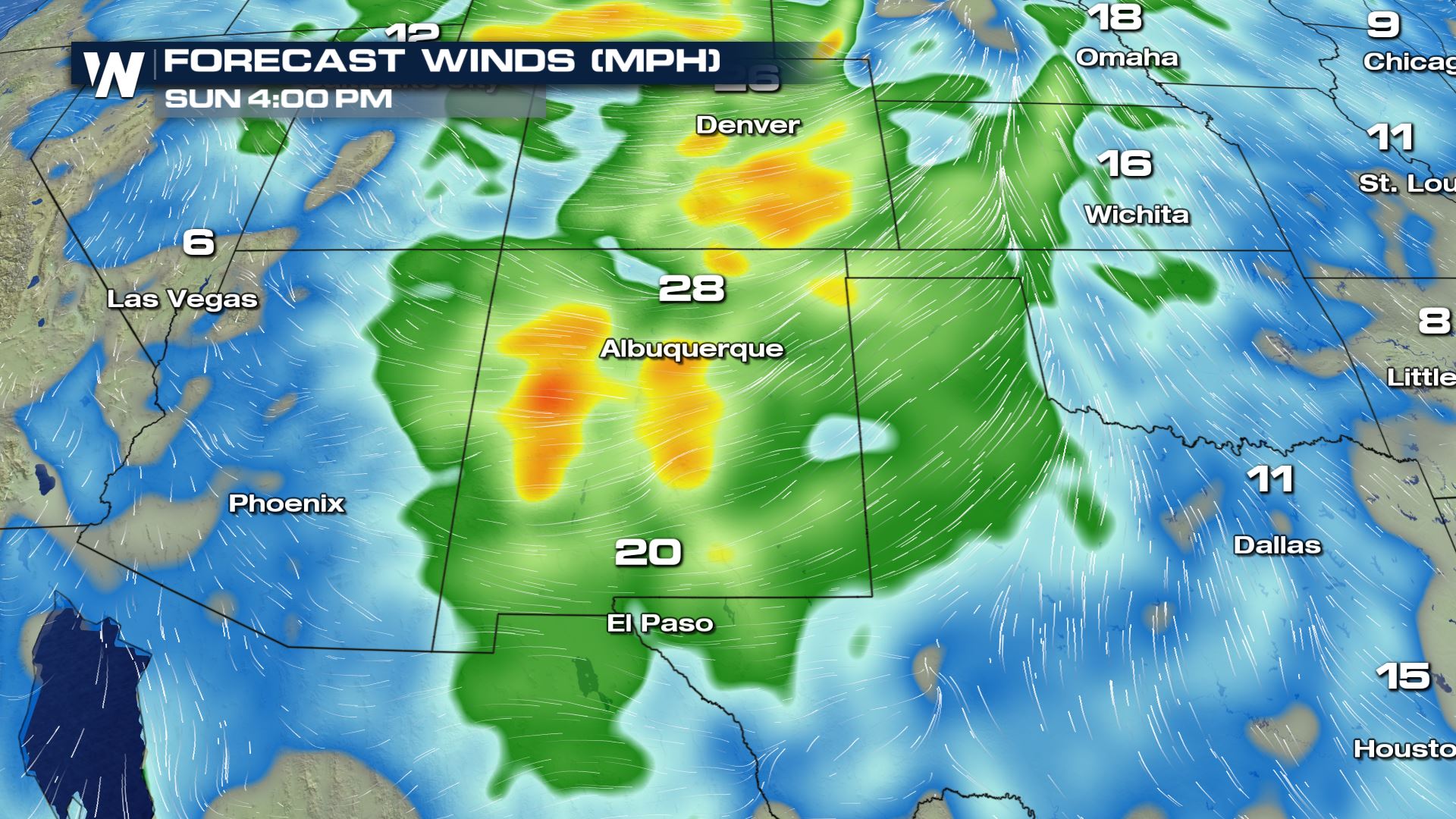 Low Humidity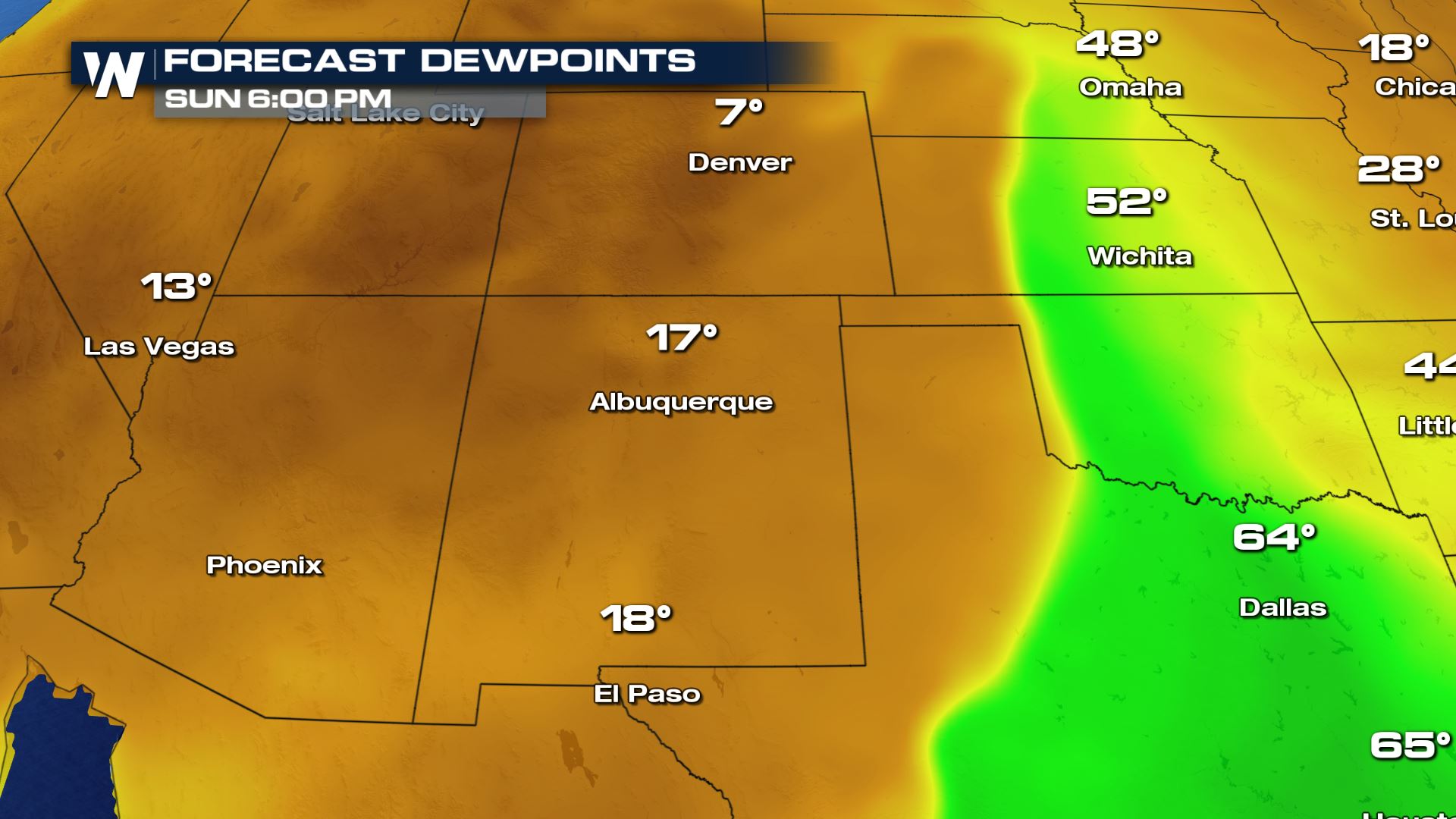 Drought Monitor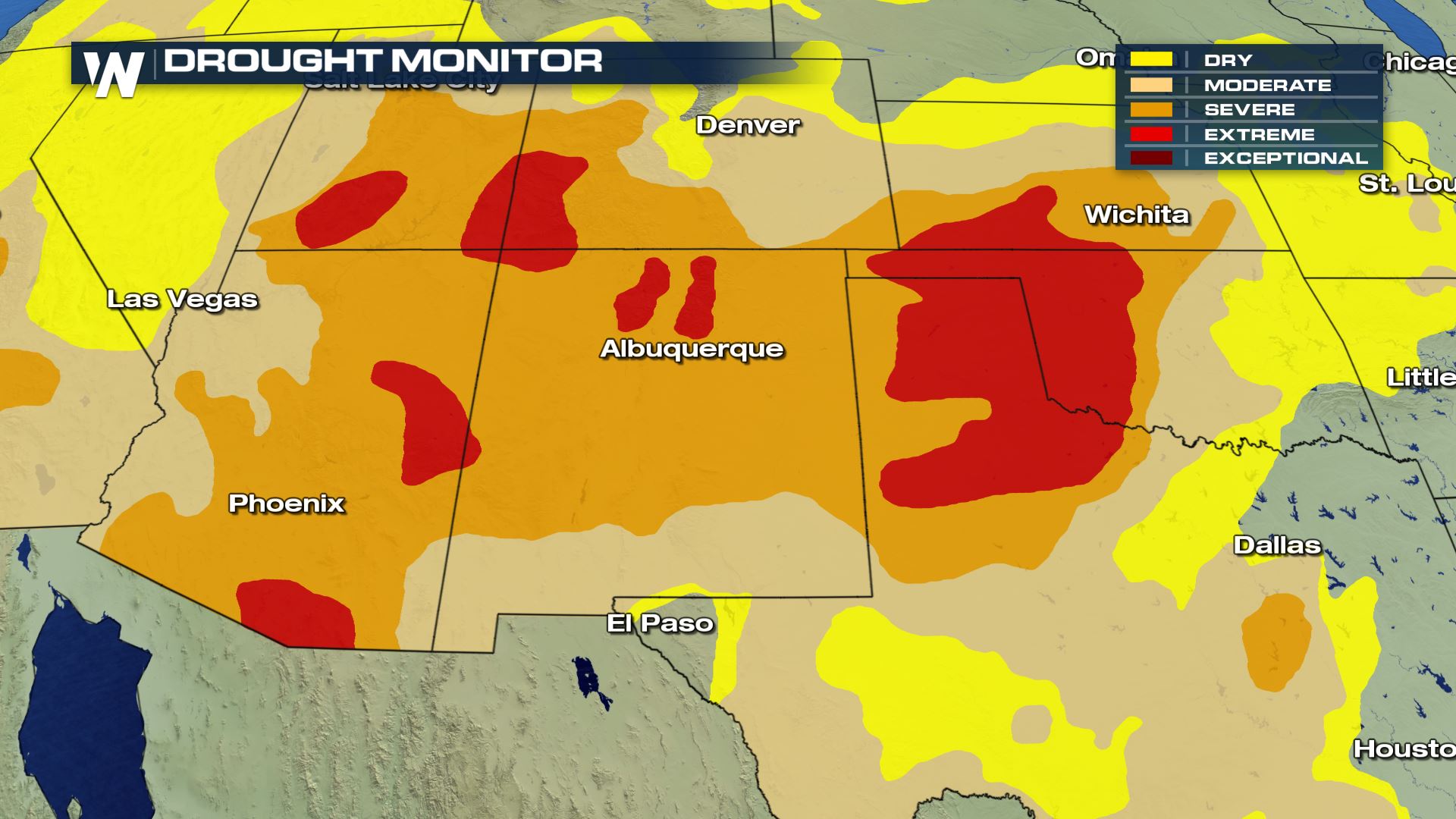 If any fires develop in these areas they will likely spread very quickly and will make containment very difficult.
Meteorologist Patrick Crawford